I may get
paid
for ads or purchases made through links in this post.
Add some delicious flavor to your week with these Italian Slow Cooker Recipes you need to try!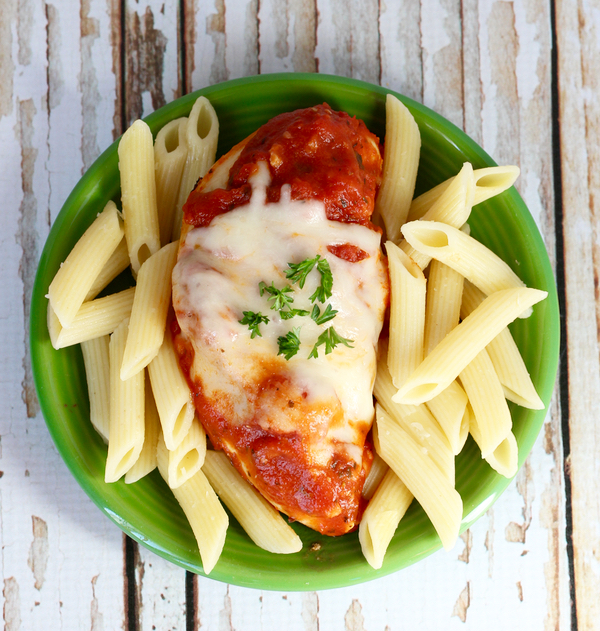 After visiting
Rome Italy
last year, I've been on a serious Italian food kick. I simply can't get enough, whether it be a yummy Basil Pesto, delicious Tomato Sauce, or loads of Garlic and Parmesan Cheese!
Try adding some yummy Italian dishes into your menu this week, and satisfy your Italian food cravings with these Tempting Italian Slow Cooker Recipes!
Go grab your Crock Pot and let's get started!
Related:
Italian Slow Cooker Recipes ::
Everybody knows that butter makes everything better. But then we add parmesan cheese and fresh garlic and this chicken goes flavor crazy!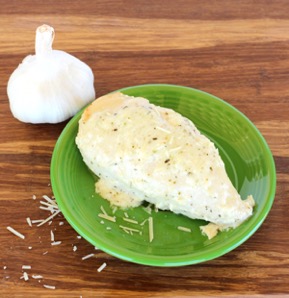 Made with all the best ingredients, these pork chops are loaded with garlic, butter, and cheesy perfection.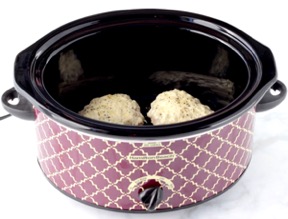 This chicken just got a Tomato Basil makeover. Topped with cheese, this is going to be a whole family pleaser!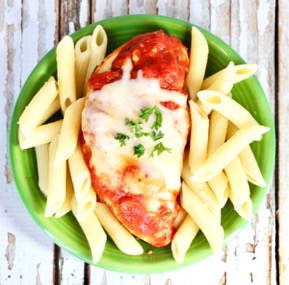 Infuse some Italian style comfort food into your weekly menu with this yummy Crockpot Creamy Italian Chicken Recipe!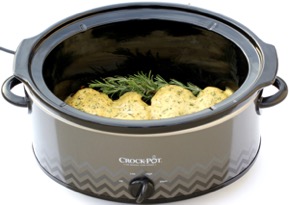 These Creamy Italian Pork Chops are smothered in a rich and decadent Italian sauce, YUM!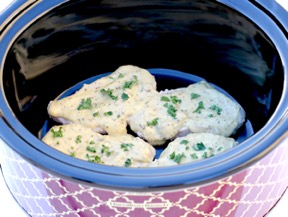 Take the complicated out of your Italian dinner when you make this super Easy Crockpot Italian Chicken Recipe!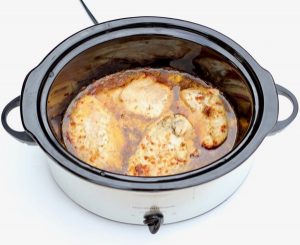 Crock Pot Caesar Chicken Recipe
This Crock Pot Caesar Chicken recipe is an unexpected surprise! So simple, so full of flavor, why didn't we try this sooner?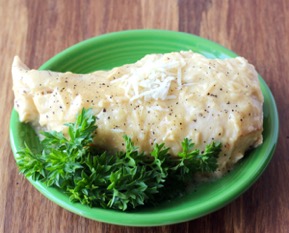 This Crockpot Recipe is nothing short of DELISH! 😉 Creamy alfredo smothered chicken on a bed of pasta bow ties! Um… YUM!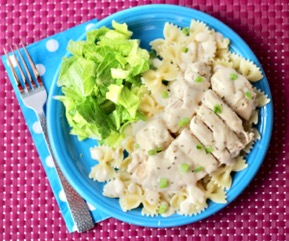 Bacon and Alfredo Sauce have never tasted so amazing together!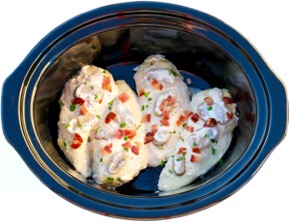 Broccoli Alfredo is on the menu tonight and this Crockpot Chicken dinner is going to make some people very happy in your home.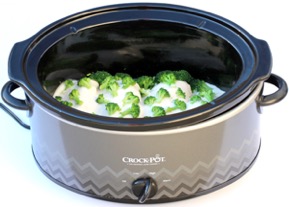 Tonight, we go slow and easy… and dinner is going to be absolutely amazing!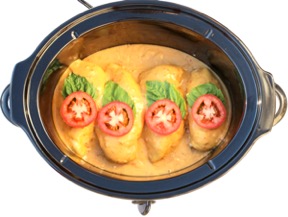 Add some Sun Dried Tomato goodness to your chicken dinner when you make this rich and creamy Crock Pot Sun Dried Tomato Chicken Recipe!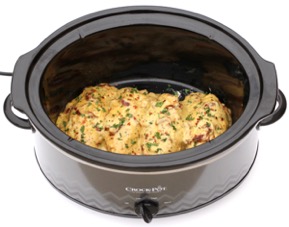 Hands down… this Crockpot Creamy Pesto Chicken Recipe is one of my favorite dinners! It's just SO yummy!!!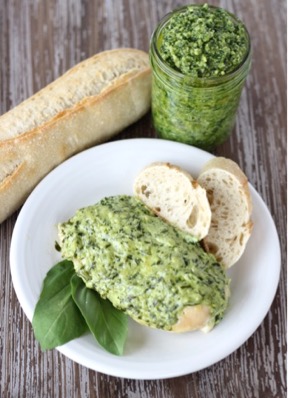 The combination of onion, garlic, Italian seasoning, and melted mozzarella cheese makes this chicken Slow Cooker Recipe pretty much irresistible!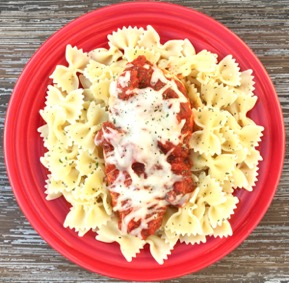 Jazz up your ordinary weeknight dinner with this Crockpot Olive Garden Chicken recipe!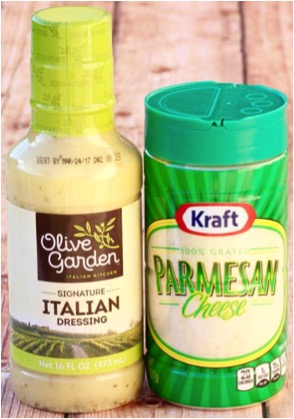 I love how this easy Crock Pot dinner packs in so much glorious cheesy flavor!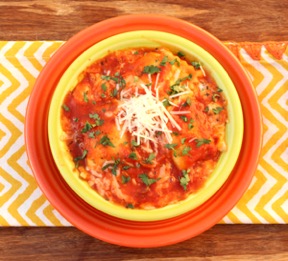 If you're looking for something tasty to add to your weekly menu, you really need to give this easy 5 ingredient Slow Cooker Alfredo Ravioli Recipe a try!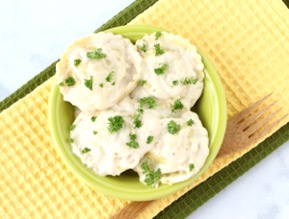 Revolutionize your weeknight meals this week with this Easy Crockpot Cheesy Tortellini Recipe! Just 5 ingredients!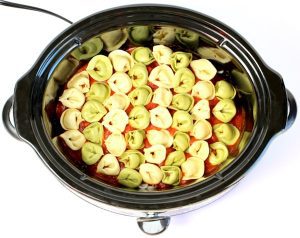 You've just stumbled across a rich and cheesy Crockpot Alfredo Tortellini recipe that is so easy to make!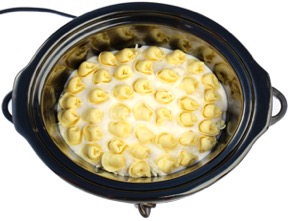 Get ready for gourmet soup deliciousness when you make this easy Crock Pot Tomato Tortellini Soup Recipe!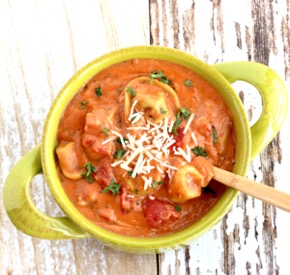 Whether you need an appetizer or an entree, these easy Crock Pot Italian Meatballs deliver loads of flavor!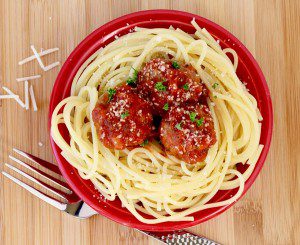 Pizza doesn't just have to be for Friday nights… it's time to revolutionize your weeknight chicken dinners with this Crock Pot Pepperoni Chicken!! It's pure cheesy pizza deliciousness in every chicken bite!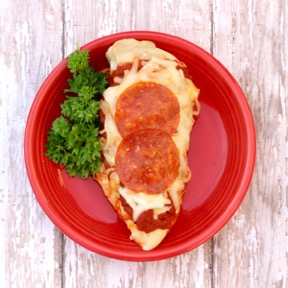 This Savory Crock Pot Italian Chicken recipe is sure to make you hungry all afternoon long!! This also makes a fabulous Freezer meal! Stock your freezer with more simple and delicious Crock Pot Chicken meals!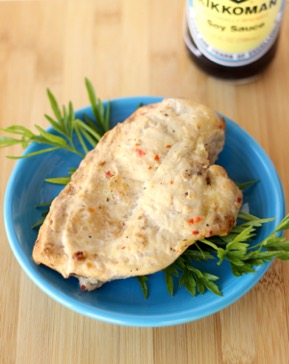 Give your pasta a tasty makeover with this delicious Crockpot Pepper Jack Tomato Pasta Sauce Recipe!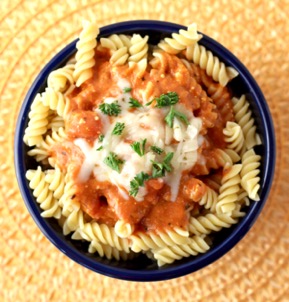 Make your Spaghetti Sauce unforgettably delicious with this easy Crockpot Spaghetti Sauce Recipe!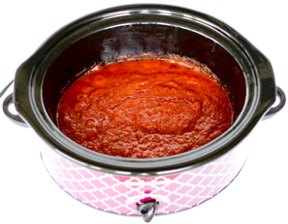 Now, get even more recipe inspiration your week with these fun recipes…
Enjoy some amazing Greek food right at your dinner table with these delicious Greek Food Recipes and Appetizers!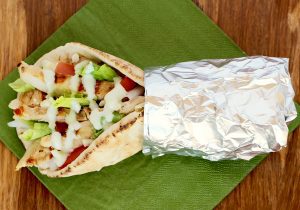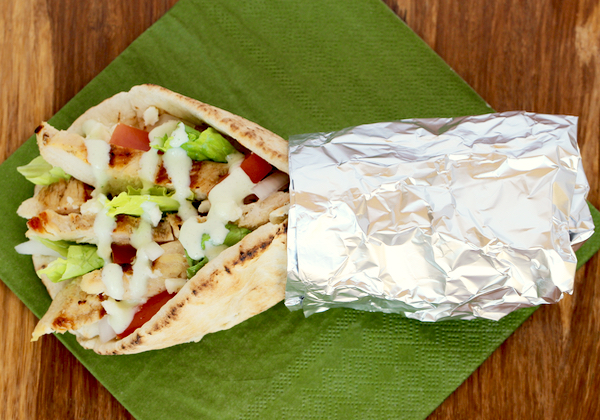 Take the yummy flavors of Rotisserie Chicken and make these easy Rotisserie Chicken Recipes the whole family will love!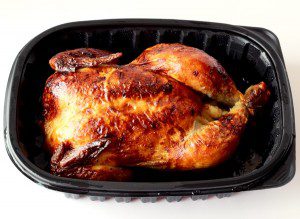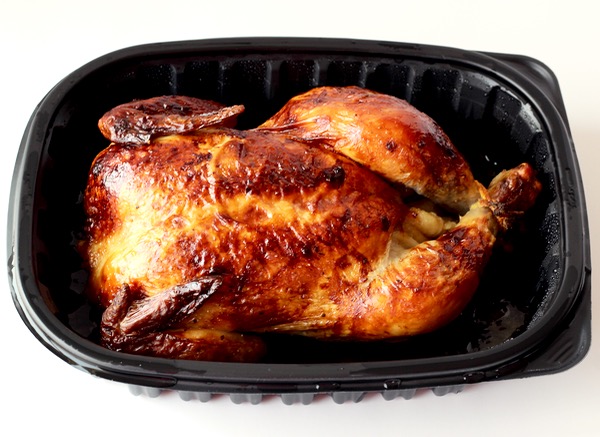 These easy Slow Cooker Pork Recipes will absolutely make your tastebuds sing with delight!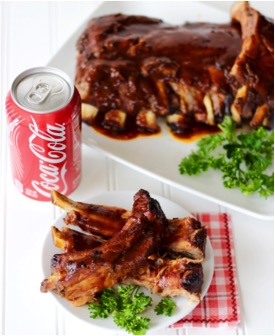 These easy dinner casserole recipes, and easy casseroles you can make for breakfast or brunch, make big family meals so easy!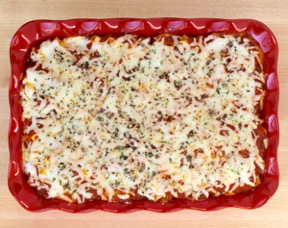 Mix it up a little and keep your menu super interesting with these tasty options.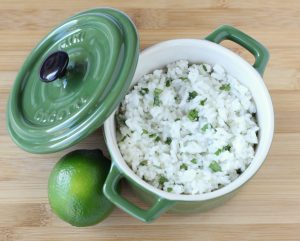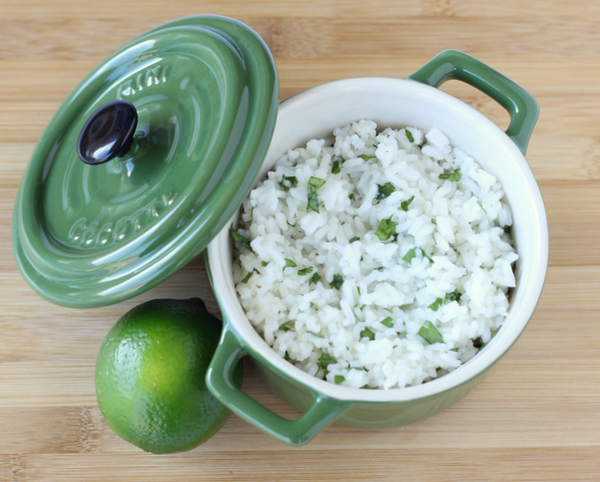 Make your next party or game day celebration very yummy indeed with these easy recipes!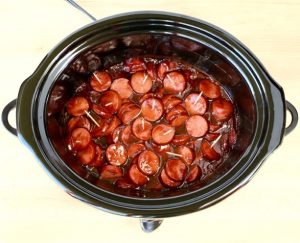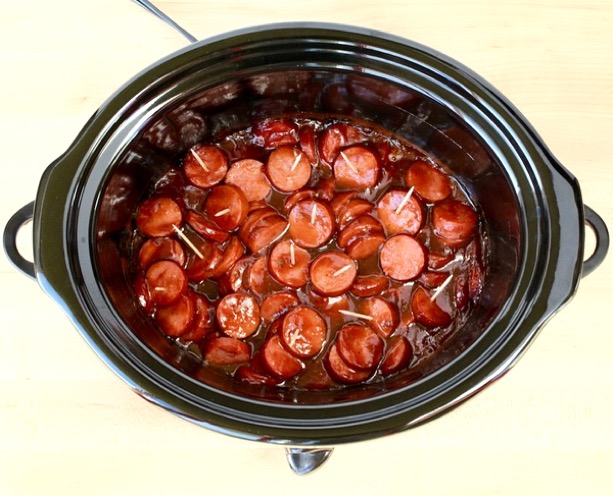 This BIG List of Easy 4 Ingredient Cookie Recipes is here to inspire every Cookie Monster, big and small!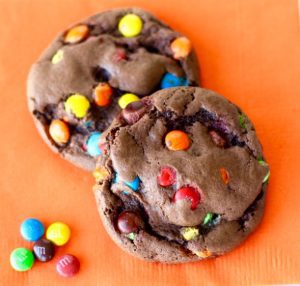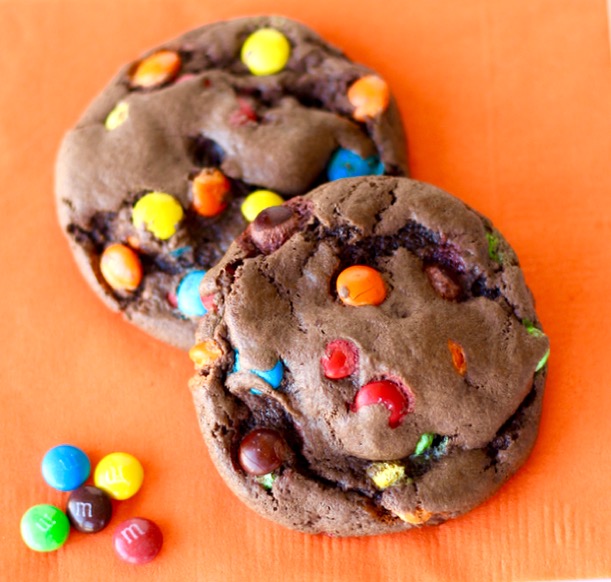 Grocery Money Saving Tips:
Whether you're just in need of some easy recipes for the big party, or cheap family meals for those out of town guests, these Easy Recipes to Feed a Crowd on a Budget will save the day!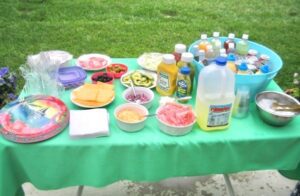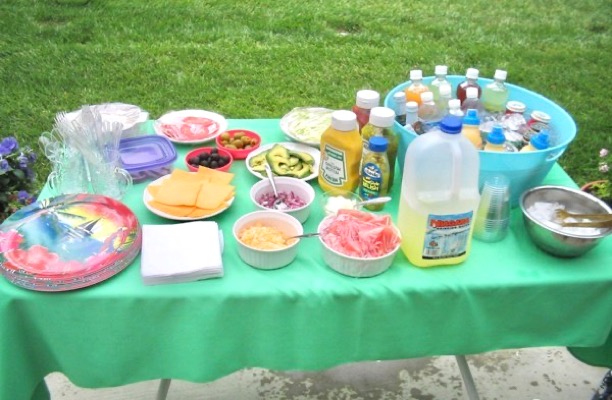 Want to know how to cut your grocery bill in half? Keep more cash in your wallet with these easy money saving tricks!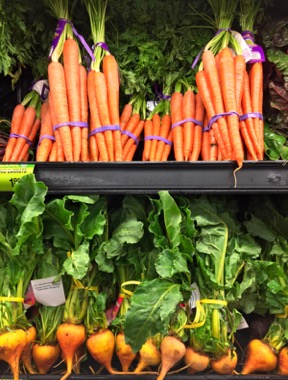 Don't miss out! Score all the latest fun Frugal Girls Recipes, Tips + more here…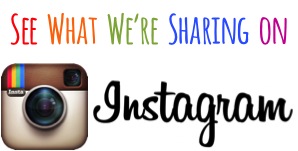 So have you tried any of these Italian Slow Cooker Recipes yet?
Leave a comment & share!