I may get
paid
for ads or purchases made through links in this post.
This Crockpot Buffalo Ranch Meatballs Recipe packs a flavor punch that will keep everyone coming back for more!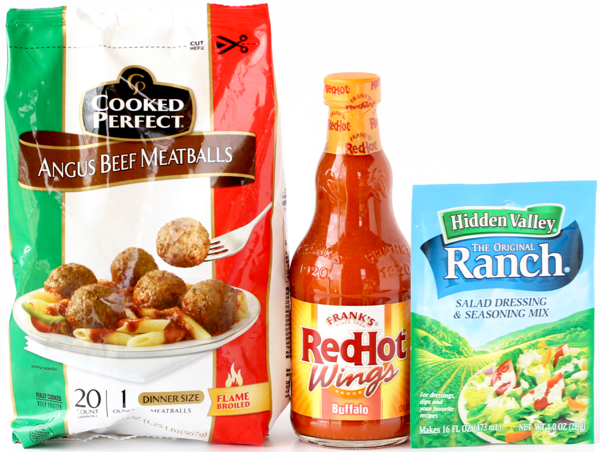 Some days require a little extra pizzaz.  This Crockpot Buffalo Ranch Meatballs Recipe is more than up to the challenge!
These tasty buffalo style meatballs are perfect served as a Party Appetizer, and give your Game Day Food a major flavor upgrade.  These Buffalo Ranch Meatballs also work great as an easy weeknight dinner option!
These meatballs serve up lip smacking flavor that will give your taste buds a little kick in the pants.  So skip the boring, it can wait for tomorrow!  Go grab your Crock Pot and let's get these slow cooker buffalo meatballs started!
Related:
Crockpot Buffalo Ranch Meatballs Recipe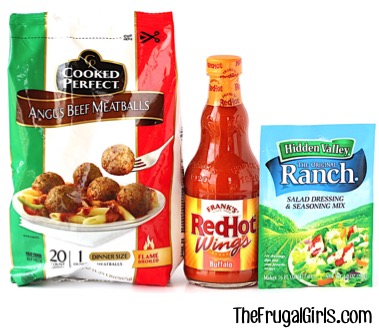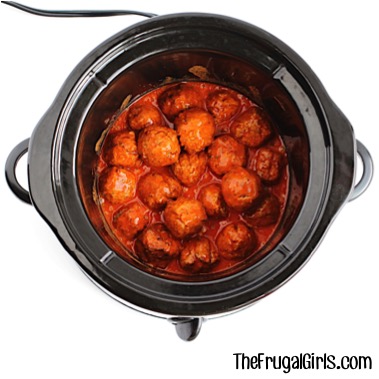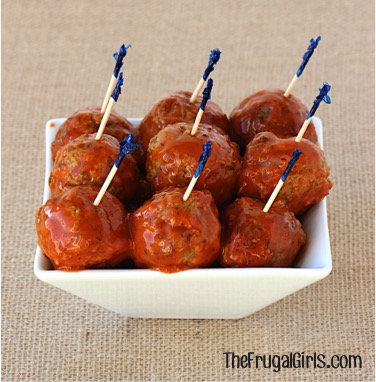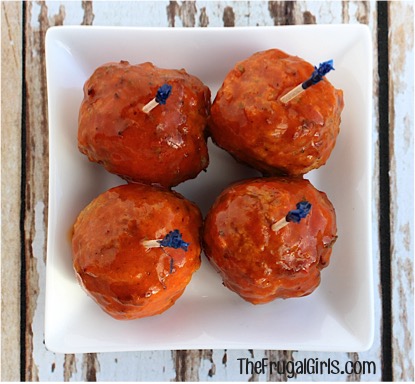 What Your Frugal Friends Are Saying About This Recipe:
Kim writes: "Easy and good.  They were a hit"
Stormi writes: "My boyfriend LOVES these!! Super easy & a big hit."
Kirsten writes: "Went in like ten seconds."
Angie writes: "If you love buffalo you will love these, they had quite the kick."
Jennifer writes: "Great over rice."
Crockpot Buffalo Ranch Meatballs Recipe
This Crockpot Buffalo Ranch Meatballs Recipe packs a flavor punch that will keep everyone coming back for more!
Instructions
Combine Frank's Red Hot Wings Buffalo Sauce and dry Ranch Dressing, then stir well.

Add

frozen meatballs

to Crockpot, cover with sauce mixture, then place lid on crockpot.

Heat on HIGH for 2 hours or LOW for 4 hours., stirring occasionally. Let simmer on 'LOW' or 'WARM' setting once done. ENJOY!
What You'll Need To Make This Crockpot Buffalo Ranch Meatballs Recipe: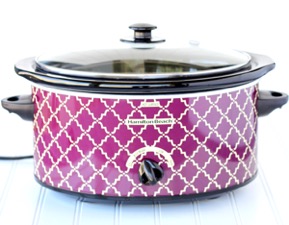 So are you craving even more Easy Meatball Recipes and totally delicious Buffalo Sauce recipes??  I've got more ideas I know you're gonna love.
So have some fun being tempted by these fun recipe ideas…
The BBQ and Ranch flavors mix together to create the most delicious sauce for your meatballs, and you'll watch them vanish before your eyes!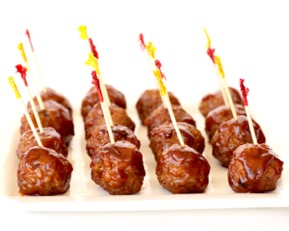 Looking for an easy Meatballs party appetizer?  Or a delicious Cranberry twist on your meatball sandwiches?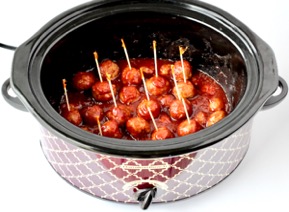 Whether you serve these Instant Pot Meatballs as sliders or with toothpicks, they're the ultimate party appetizer or family snack.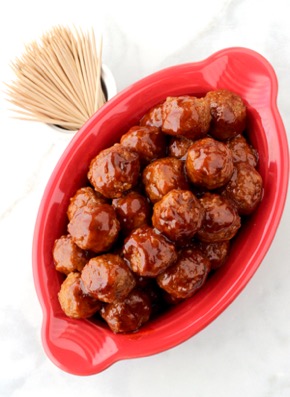 Crockpot Meatball Sliders are the perfect addition to your parties, and fabulous for Game Day gatherings, too!  Yay for Crockpots!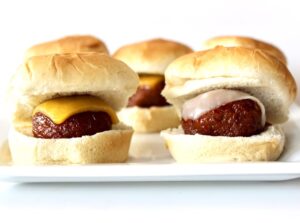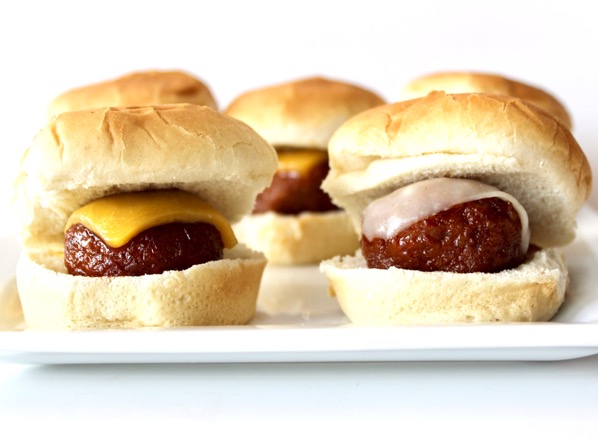 This Crock Pot BBQ Meatball Recipe is the perfect blend of sweet and savory, and the ultimate party crowd-pleaser or game-day must have!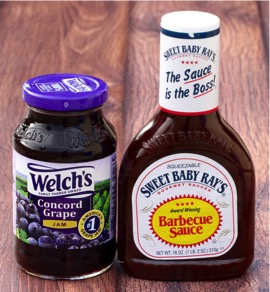 This Delicious Dip is so easy to make, and full of spicy zing!  Let the party begin!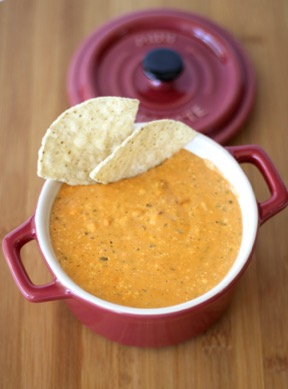 This easy recipe bring two world's of amazing flavors together: Buffalo and Ranch!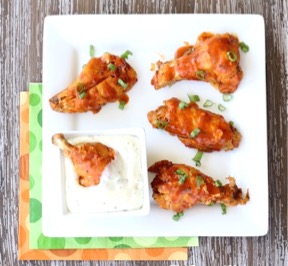 This easy Crockpot Buffalo Ranch Chicken Drumsticks Recipe smothers your chicken legs in a finger licking amazing sauce!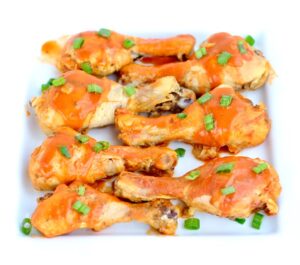 Have yourself a little flavor party for dinner when you make this Crockpot Buffalo Chicken Recipe!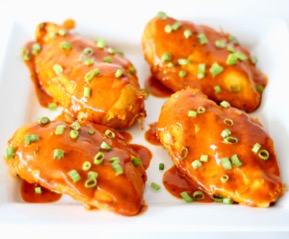 Can you think of anything more outrageous than a chicken dinner that combines buffalo sauce, butter, garlic and parmesan cheese?  It's like combining every guilty pleasure into one delicious Crock Pot meal!!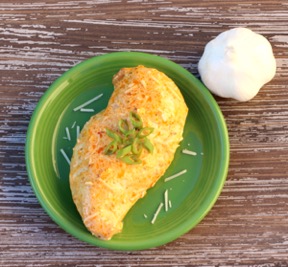 The combination of ranch and barbecue make it pretty much irresistible!  Grab the toothpicks, and let your guests go to town!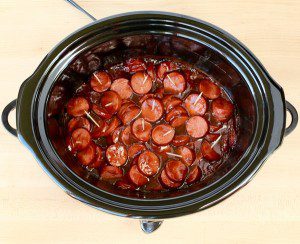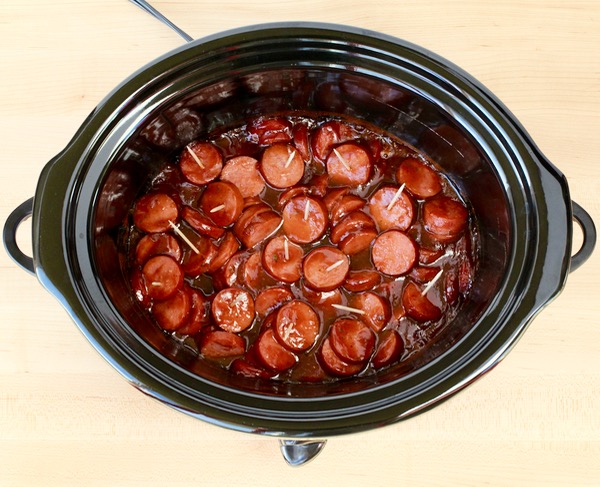 This Crockpot Bacon Wrapped Smokies Recipe is an absolutely delicious and mouth-watering appetizer!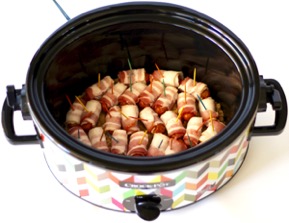 The flavor train is scheduled to make a stop at your house this week.  And this train is going to deliver some meatball cravings you didn't even know were possible.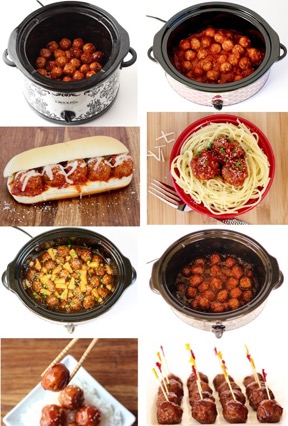 Planning a big Party?  Get inspired with this BIG List of delicious Game Day Recipes!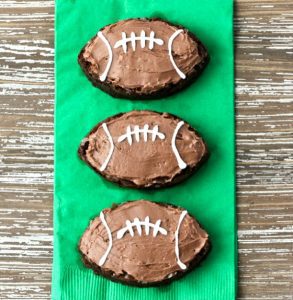 Just toss the ingredients in your slow cooker, and walk away!  These slow cooker dip recipes really are that easy.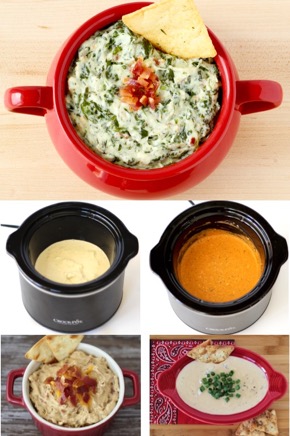 No matter the occasion, these 5 Ingredient Appetizers are sure to add some tasty fun to any event!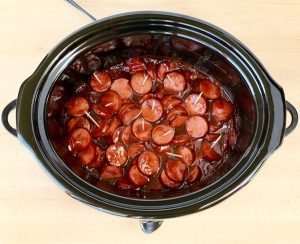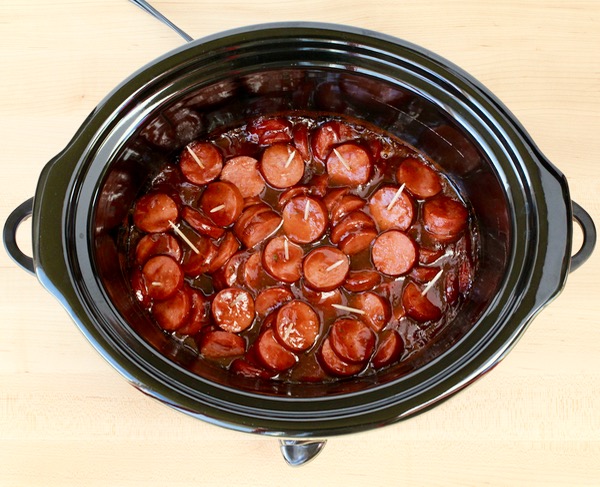 On the hunt for some Easy Crockpot Recipes your family will love?  These cozy dinners and slow cooker desserts are perfect for busy nights!

Grocery Money Saving Tips:
Want to know how to cut your grocery bill in half?  Keep more cash in your wallet with these easy money saving tricks!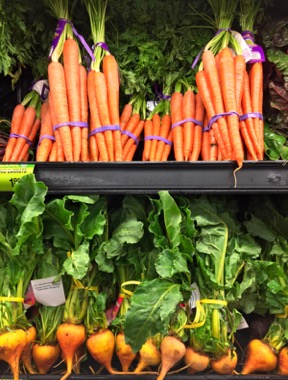 Don't miss out!  Get all the latest fun new Frugal Girls Recipes, Tips + more right here…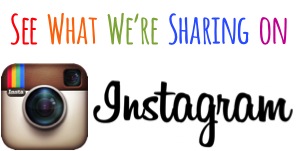 So have you tried this Crockpot Buffalo Ranch Meatballs Recipe yet?
Share with us in the comments below!