This Alfredo Ravioli Recipe is one 5 ingredient crockpot dinner you owe it to yourself to try!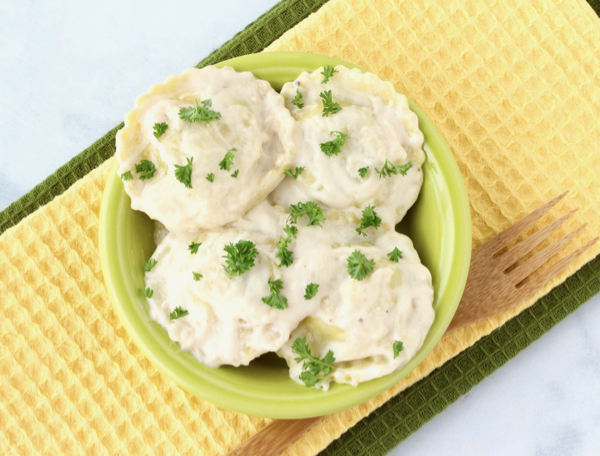 I love creating Easy Crockpot Recipes to share with you, but this quick prep Slow Cooker Ravioli is truly next level good!
Seriously, when you can make an easy Slow Cooker Ravioli that takes hardly any effort, your mundane Monday can actually feel pretty exciting!  This recipe is loaded with rich, creamy flavor and is truly a pasta lover's dream come true!
My family absolutely inhaled this yummy Spinach Alfredo Ravioli.  They simply could not get enough.  So if you want to please the whole crowd at your house, you need to give this decadent 5 ingredient Crockpot Alfredo Ravioli Recipe a try!
Just don't expect too many leftovers when you serve up this tempting dish, okay?
So are you ready to get started?  Go grab your Crock Pot and these 5 ingredients…