This flavor packed Crockpot Sausage and Potatoes Recipe is 5 ingredients easy!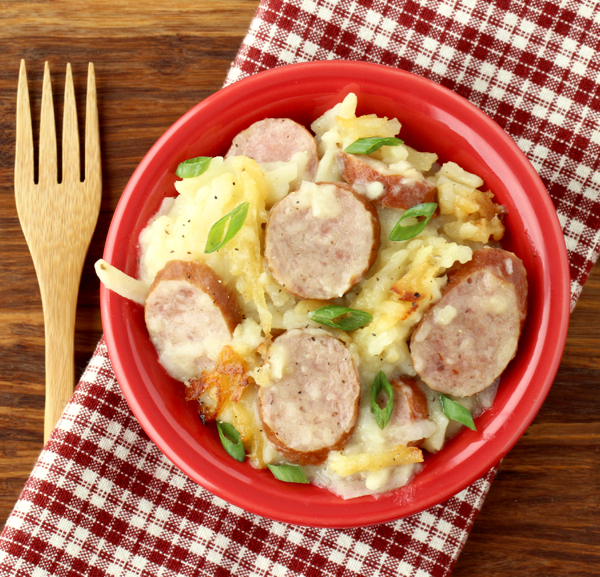 Guess what?  I've got the perfect fix for your comfort food cravings, this easy slow cooker casserole!  It's simple to make, hearty, and packed with family pleasing flavors.  Whether you're looking for an easy weeknight dinner or a delicious crockpot casserole for your weekend brunch, I've got you covered with another Easy Crockpot Recipe!
Seriously… this Crockpot Sausage and Potatoes Recipe is rich and creamy and completely drool worthy.  Come on… let's grab the napkins and dive in!  Although you may just want to dish some out into bowls, being that the whole diving in the crockpot scenario could get a little messy…. and quite cozy!
So what I'm trying to say is, you really need to add this savory dish to your menu this week for a fun new brunch/lunch/brinner/dinner the whole family will love!  You'll just need these 5 easy ingredients to get started…