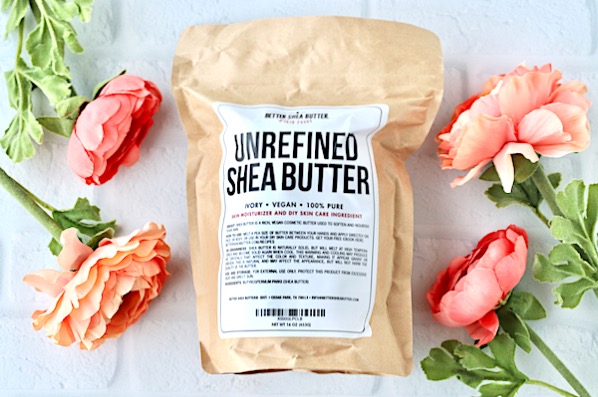 A BIG thank you to Better Shea Butter for sponsoring today's post: Shea Butter Uses for Skin and Hair!
When it comes to taking care of my skin and hair, I'm always on the hunt for all-natural products. Over the years, I've actually gone through my bathroom and replaced products one by one with better natural alternatives. And one of my absolute favorite products is shea butter!
Now when it comes to shea butter, you'll want to make sure you use a premium Grade A product that's 100% raw and unrefined, like this organic shea butter! It's loaded with vitamins, and has such a nice, earthy scent.
There are so many AMAZING shea butter uses for skin and hair… and it's by far my favorite moisturizer! Here are 10 of my favorite ways to use shea butter for at-home beauty treatments…
Continue Reading