Feed your candy corn addiction in style with this insanely yummy Candy Corn Cookies Recipe!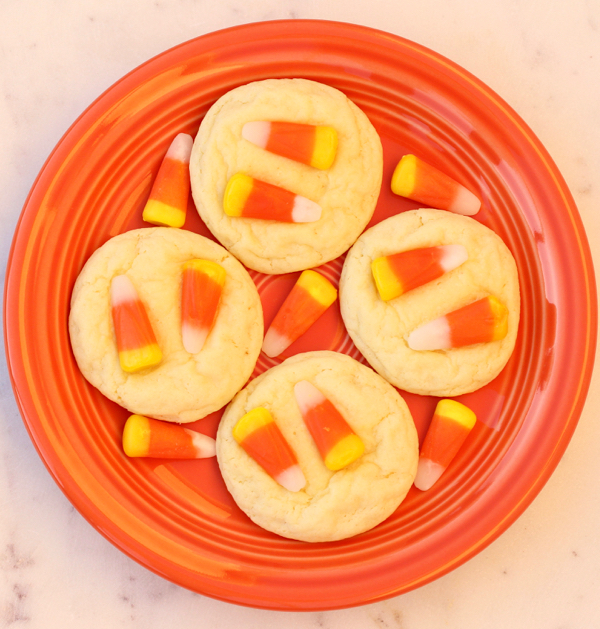 You'll love this crazy easy Candy Corn Cookies Recipe!  Adding Candy Corn to these cake mix cookies is such a fun way to enjoy our favorite Fall candy treat, don't you think?
These Cake Mix Cookies are a fun reminder that Fall is here and it's time to enjoy some tasty treats!
Are you ready to enjoy a brand new cookie temptation?  Let's get started with this Easy Candy Corn Cookie Recipe!
You'll just need these 4 Ingredients…