Get ready to indulge your cravings with this tasty Strawberry Cheesecake Parfait Recipe. It's the ultimate guilt-free treat!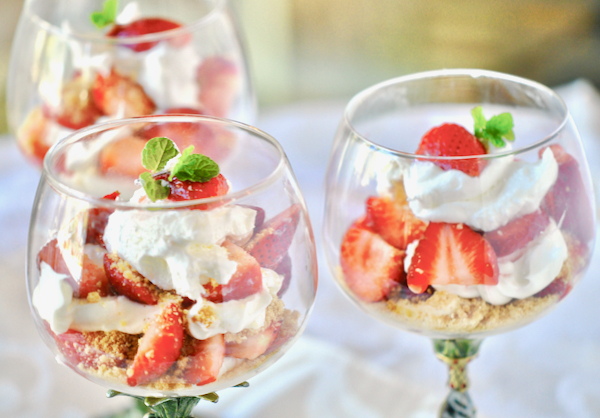 Following is a delicious Strawberry Cheesecake Parfait Recipe and guest post from Team Holly at the Healthy Cooking Blog… enjoy!
So are you on the hunt for a fabulous no-bake dessert? These fancy single-serve Strawberry Cheesecake Parfaits help create a lovely end to any day!
The sweet berry and tangy cheesecake combination creates an explosion of flavor with every bite! Trust me… the cheesecake fans in your life will go crazy for this tasty little treat! Plus, these no bake parfaits are so quick and easy to make!
Here's what you'll do…
Continue Reading