Get excited about your BBQ anytime with these Best BBQ and Grilling Recipes!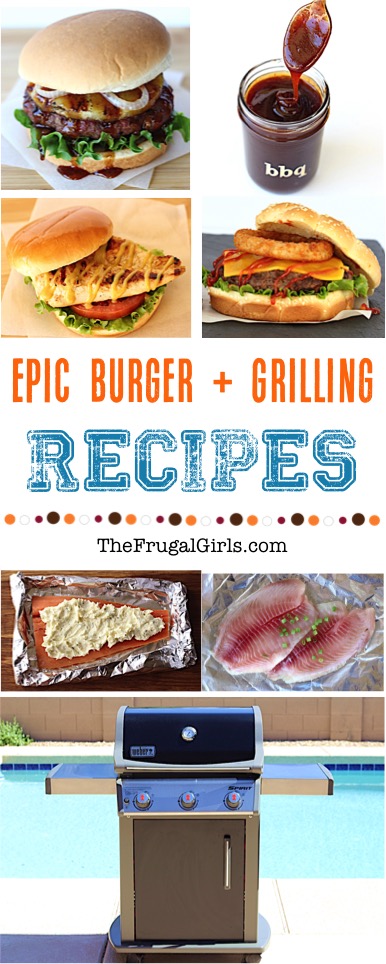 No summer would be complete without having some barbecue, right?
So add some tasty flair to your Barbecue with these Best BBQ and Grilling Recipes!
That's right… it's time to fire up the grill and get ready for an epic dinner.  You'll LOVE these easy recipes for off-the-charts burgers, fish, chicken and sauces!
Related:
Best BBQ and Grilling Recipes
Outrageous Burgers:
Our family in a 4-0 vote has deemed this the World's Best Homemade Burger Recipe, and our teen boys request it again and again.  It's simple, delicious and pleasantly packed with a smoky BBQ infused flavor you're gonna love!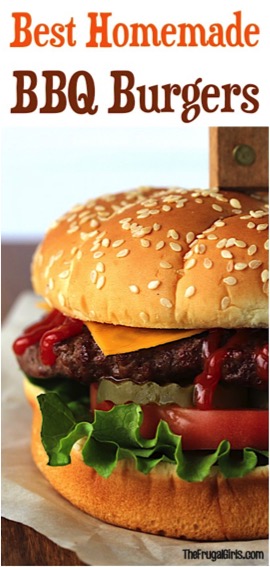 Making a gourmet burger at home just got a whole lot easier.  This frugal seasoning recipe is the perfect blend of flavors, my family simply cannot get enough of these burgers!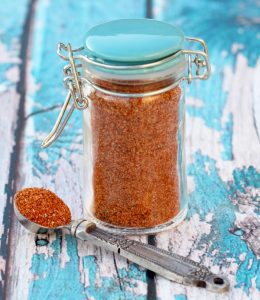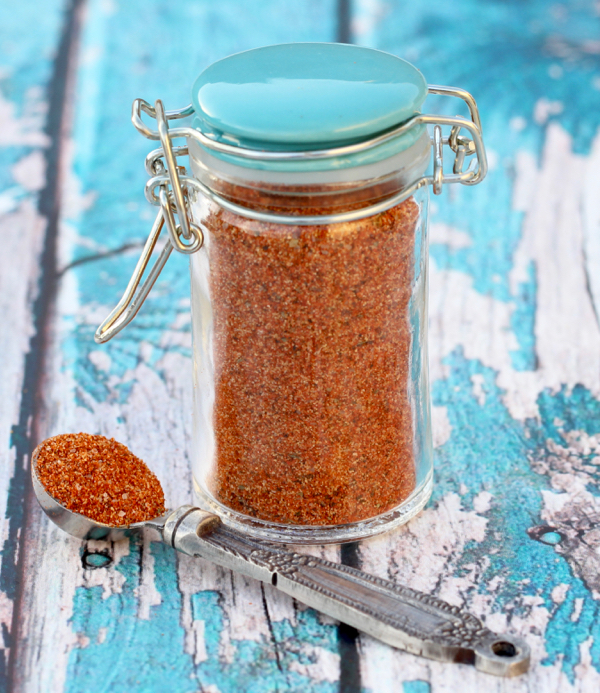 Let's face it… it's hard to resist a burger with grilled onions infused into the patty and topped with gooey melted cheddar and crispy onion rings!  Yum!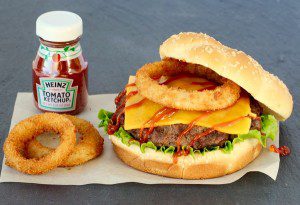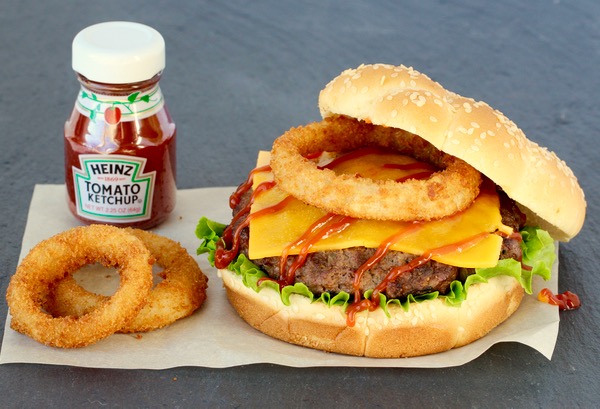 This Fritos infused Easy Ranch Burger Recipe is about ready to smack your tastebuds all around with delicious goodness.  It's off the charts!  Fire up the Grill… it's flavor time! 😉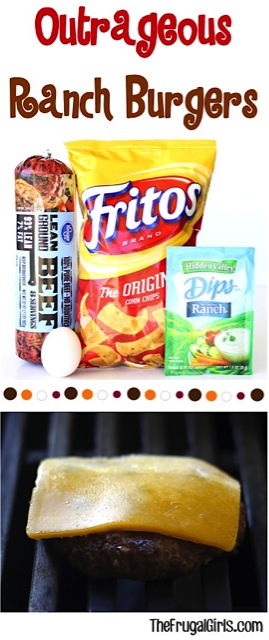 This Teriyaki infused Easy Teriyaki Burger Recipe is bursting with flavor, delicious toppings, and perfect for grilling season!  So easy to grill, this is a family favorite at my home!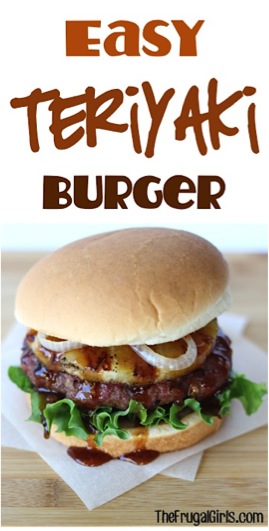 You're going to LOVE this ultimate flavor-packedEasy Steakhouse Burger Recipe… and your neighbors are going to experience burger barbecue envy from across the fence!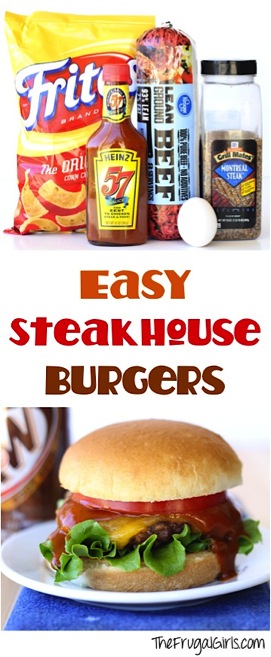 Turn your ordinary burger into something incredible when you make this yummy Bacon Guacamole Burger Recipe!  It's simple, delicious, and exploding with flavor!  Bacon and Guacamole take this to burger heaven!

Plan ahead and use this delicious Freezer Friendly Burger Recipe before your next cookout!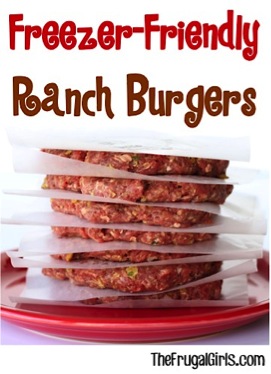 Easy Steak Dinner Recipes:
Buying steak on sale, making a yummy Steak Seasoning mix, and enjoying a delicious steak dinner at home with your family… what could be better?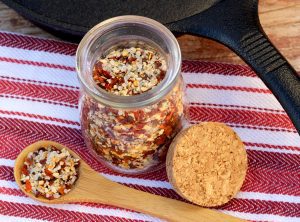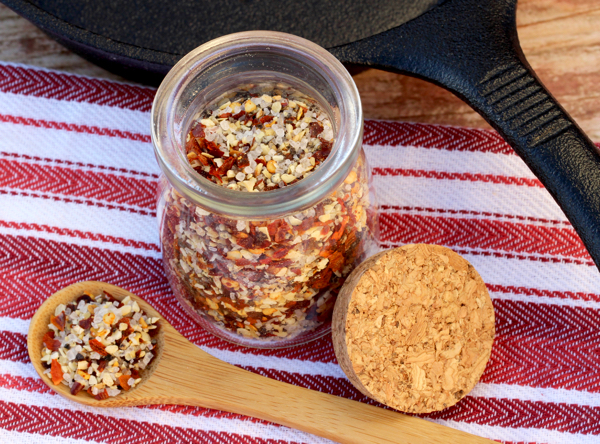 It's such a delicious blend of fresh and savory flavors, and provides that perfect compliment of flavor to each delicious bite of your juicy grilled steak! Yum!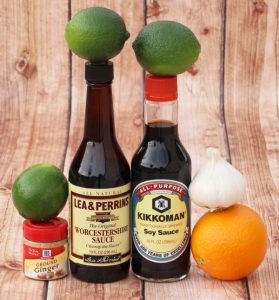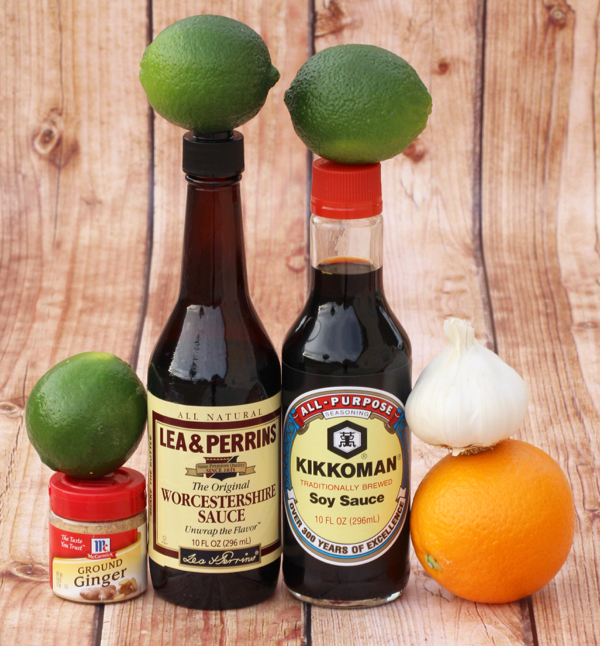 I love the simplicity of this Easy Steak Bites Recipe!  It's both frugal and quick, perfect for those busy weeknight dinners!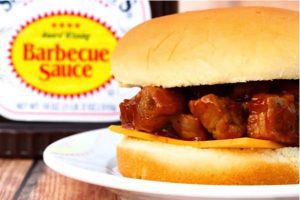 This delicious blend of herbs and seasonings will revolutionize steak night at your home.  Why buy store-bought seasonings packets when you can make your own…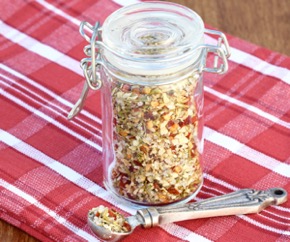 Dry Rub Recipes:
If you need a versatile Chicken Dry Rub Recipe, you just found it!

Simply use this Smoked BBQ Rub Recipe on your favorite cut of Chicken or Steak, or rub it on some delicious Ribs… then get ready for some amazing home cooked barbecue flavor!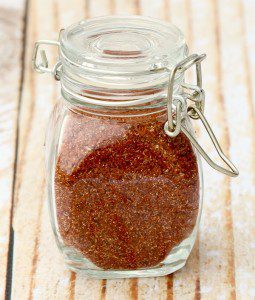 Simply use this Blackened Rub Recipe on your favorite cut of Chicken, Steak, Tilapia, Salmon, or even Pork Chops… and get ready for a little flavor dance in your mouth!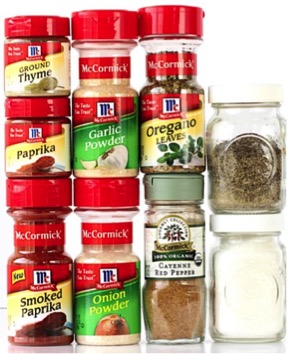 Foil Packet Fish Recipes:
Take your Salmon to a whole new level of flavor excitement with this easy Grilled Garlic Salmon Recipe!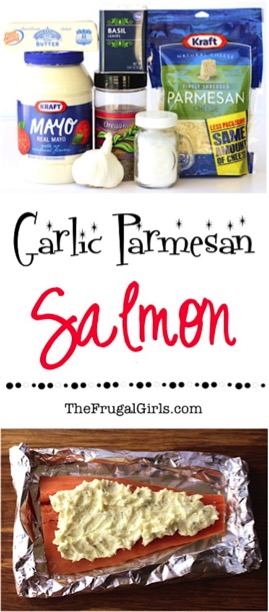 Tantalize your family with this Easy Grilled Teriyaki Salmon Recipe made right on the grill!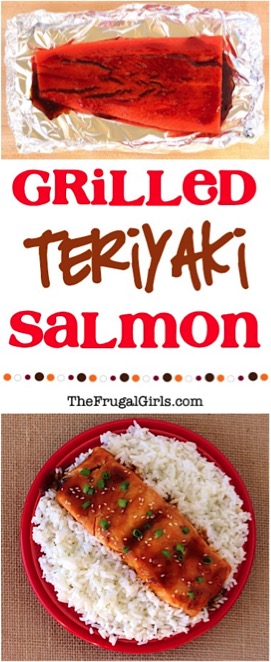 These delicious Shrimp Kabobs are bursting with  irresistible flavors, like sweet pineapple, fresh peppers, and delicious onions.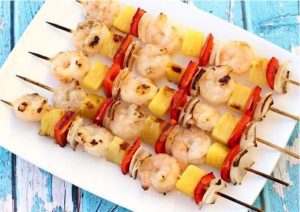 "Did you know that Lobster is ridiculously easy to make on the grill?  This Easy Grilled Lobster Tail Recipe will have your taste buds doing the happy dance all week!"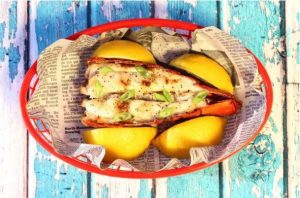 Save the mess and odors for the great outdoors, while enjoying your super easy and mouthwateringly delicious Cod.  Are you ready for the recipe?

The secret to tender, mouth-watering grilled Tilapia is the butter… and the fresh squeezed lemon juice!  Now that's a combo you can't go wrong with!

Amazing Grilled Chicken:
Um… YUM!  This Creamy Pesto Grilled Chicken Sandwich will take your grilled chicken to a whole new level!  It's SO delish!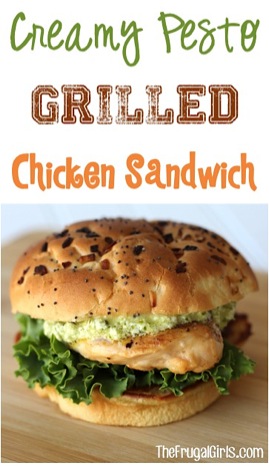 Give your ordinary grilled chicken a flavor-packed makeover with this super yummy Bacon Avocado Ranch Grilled Chicken Sandwich Recipe!

Bring the tropics back to your dinner table in a hurry with this super yummy Teriyaki Grilled Chicken Sandwich Recipe!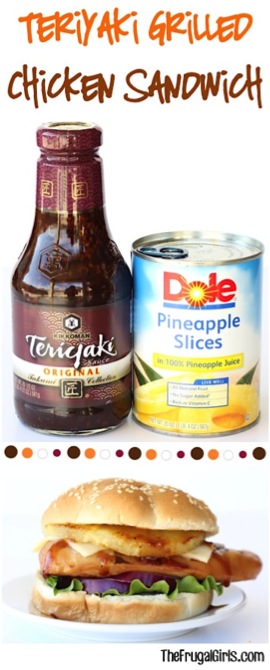 No Tuesday has been better than when this Honey Mustard Grilled Chicken Sandwich was consumed!!

Make your own delicious Easy Grilled Teriyaki Chicken with this simple homemade recipe!

Shake up dinner with this refreshingly delicious Mango Pineapple Salsa Grilled Chicken!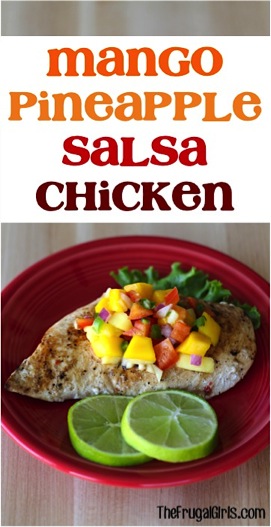 Ultimate Summer Barbecue Sides:
This homemade cornbread is over-the-top delicious when you make it in your cast iron skillet!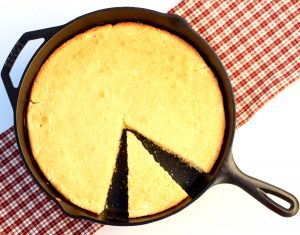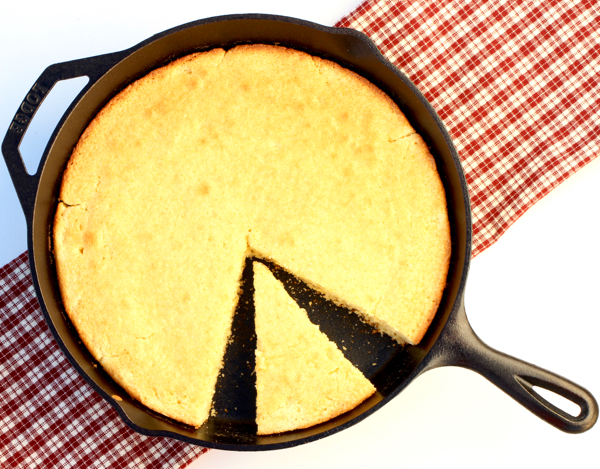 This corn is ridiculously delicious!  "Looking for a way to jazz up your ordinary ol' Corn on the Cob?  This Grilled Mexican Style Corn is for you!"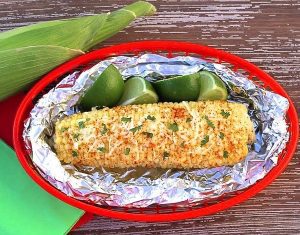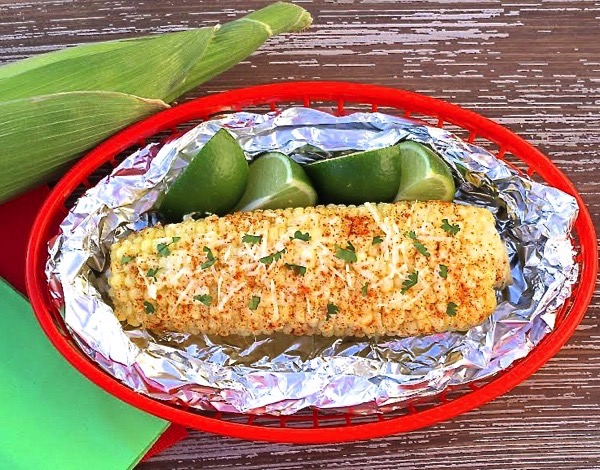 Corn has never been easier!  Don't let summer slip by without tasting this delicious Slow Cooker Corn on the Cob Recipe!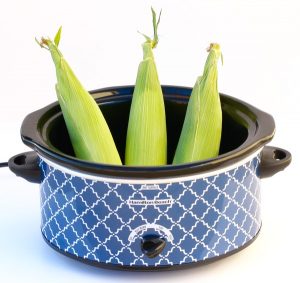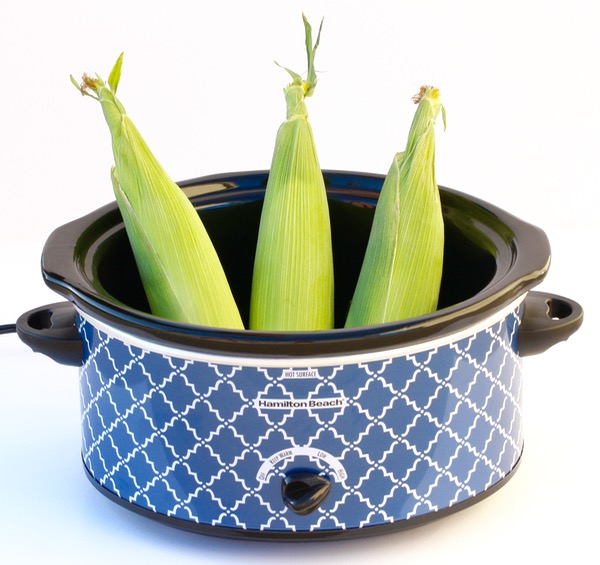 Nothing says comfort food like some rich, decadent southern style creamed corn!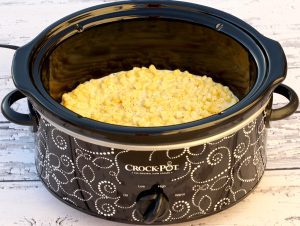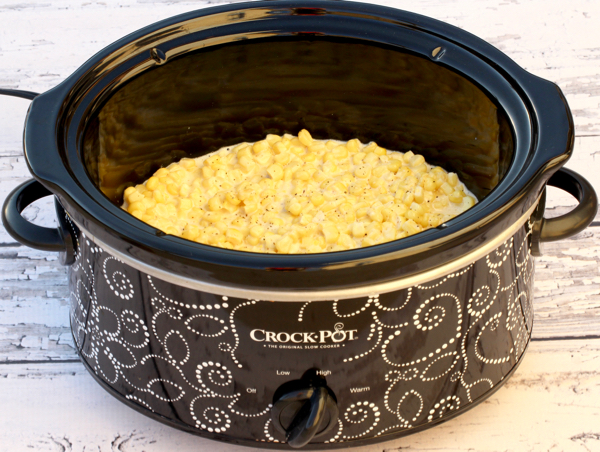 Bacon makes everything better, including Potato Salad!  This Easy Bacon Ranch Potato Salad Recipe is sure to appeal to your inner bacon cravings!!  Let the picnic begin!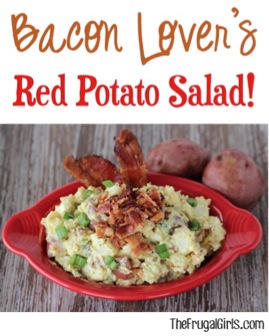 This bean recipe is so easy to make and SO yummy!  Serve it up at your next Party, Summer BBQ, Potluck, or make some as a delicious dinner side on a chilly evening!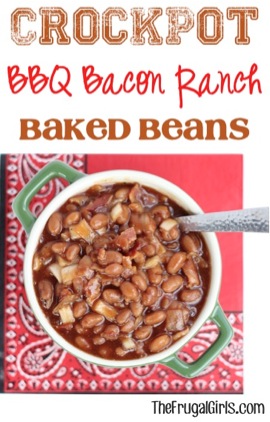 Perfect for the backyard or the potluck!  Get ready for some Chili yumminess when you make this flavor packed Crockpot Chili Recipe!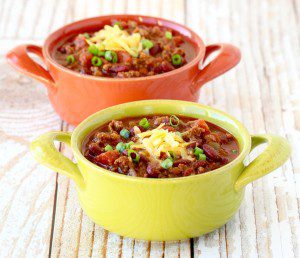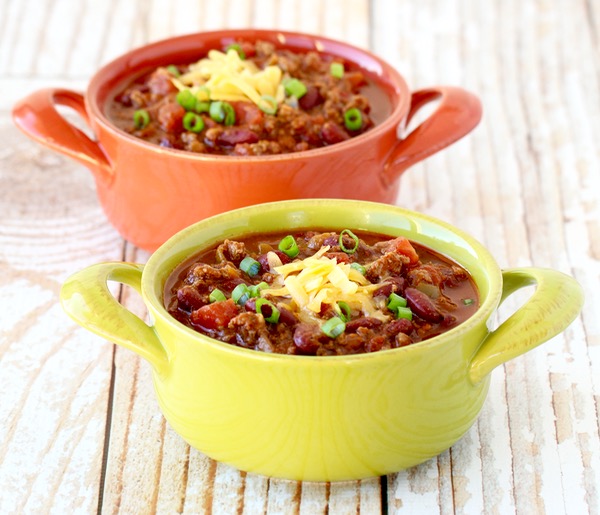 This One Pot Chili Recipe is the perfect dinner for those busy weeknights!  So easy, and you'll only need one pot!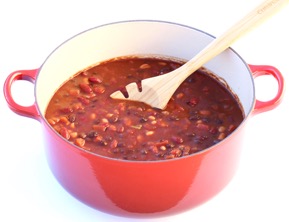 These Dutch Oven Baked Beans made with sweet BBQ sauce and tangy ranch seasoning are the perfect cowboy beans recipe!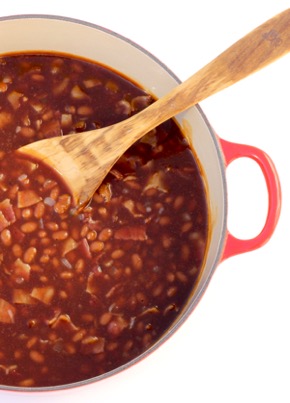 Craving some comfort food tonight? This Crockpot Macaroni and Cheese Recipe is the ultimate classic comfort dish!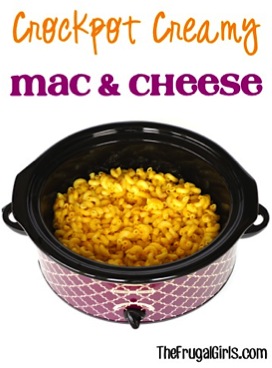 This easy Crockpot Bacon Macaroni and Cheese Recipe is the ultimate comfort food!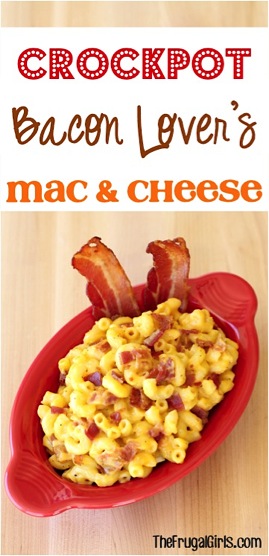 Get ready for some yumminess when you make these delicious and Easy Cornbread Muffins Recipe!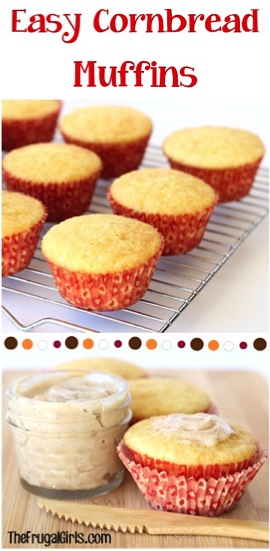 It'll be hard to prepare your taste buds for this melt-in-your-mouth Ultimate Cornbread Recipe!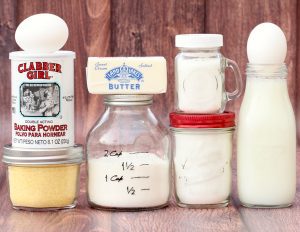 This Sweet and Sour Coleslaw Recipe may just be your new favorite way to top your pulled pork sandwich!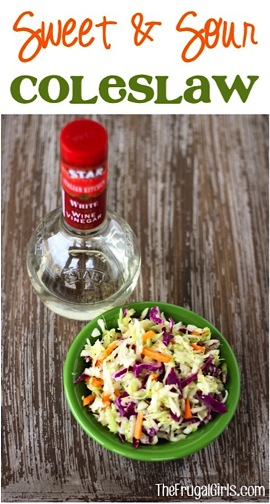 This Easy Zesty Coleslaw Recipe will help you redefine how amazing coleslaw can be!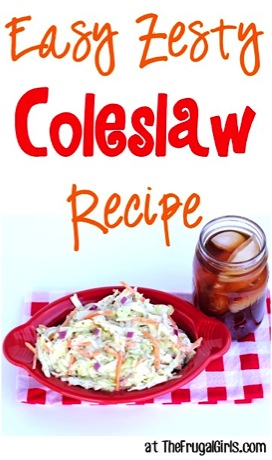 Make your salad fresh and delicious with this Sweet and Sour Salad Recipe!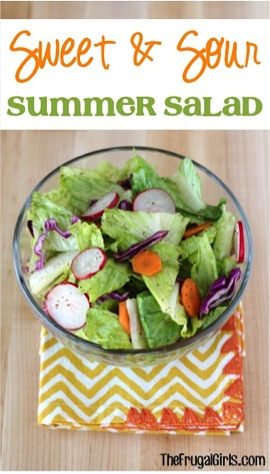 Chicken Marinade Recipes and Homemade BBQ Sauce Recipes: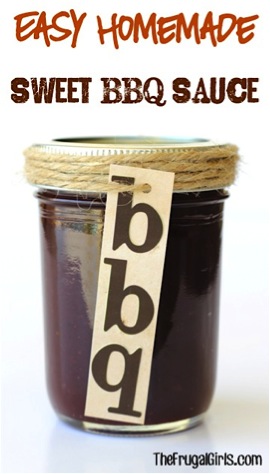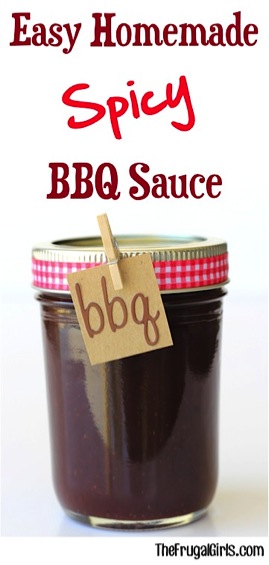 Camping Recipes: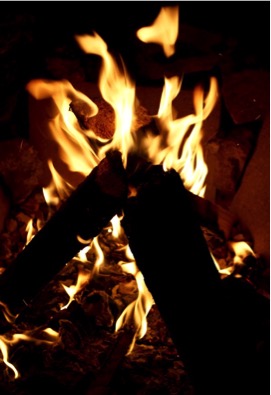 12 Campfire Treats to Make this Summer! {Camping and Fire Pit Recipes}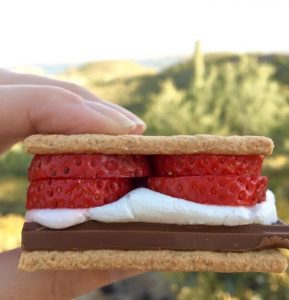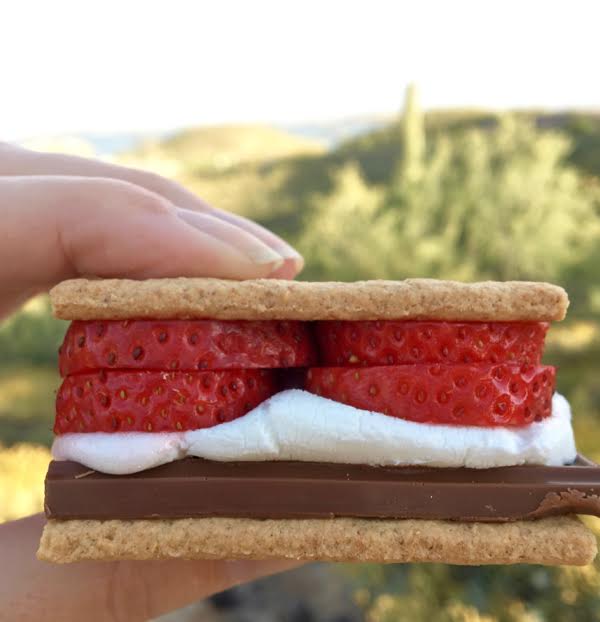 100+ RV Recipes {Summer Motorhome Recipes}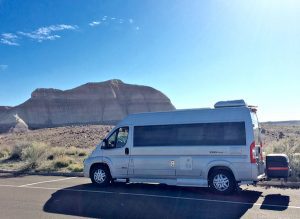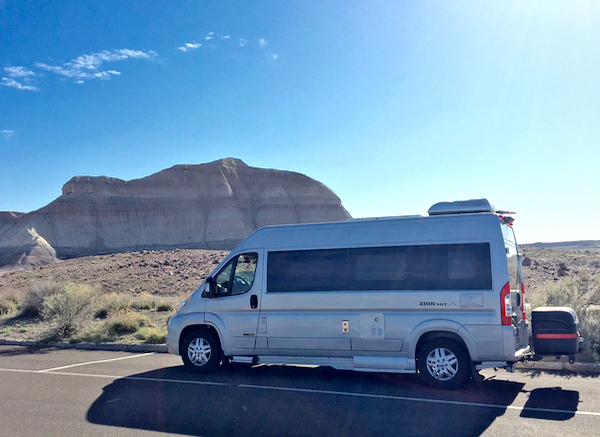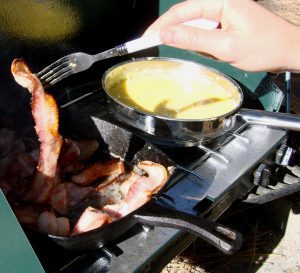 Grocery Money Saving Tips: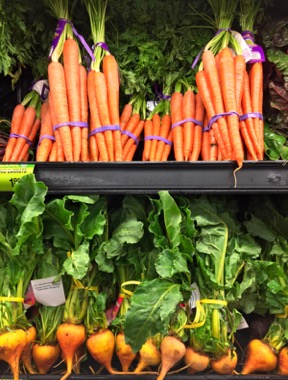 Now that you've scored all of these fun BBQ and Grilling Recipes, be sure not to miss anything!! Get all the latest Fun BBQ and Grilling Recipes Inspiration with The Frugal Girls right here: