A Crockpot Bacon Macaroni and Cheese Recipe?  That's right, both mac and bacon in the same delicious Crock Pot!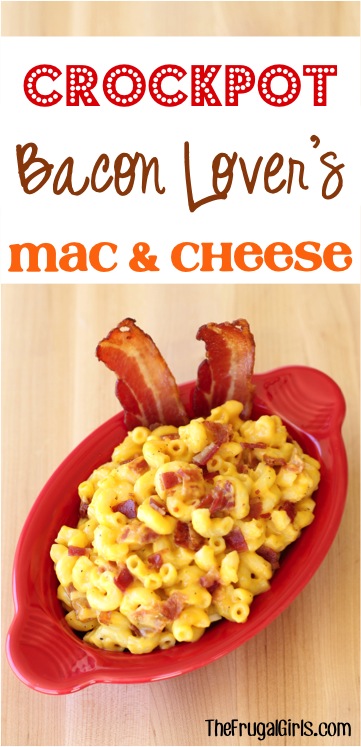 Craving some serious Comfort Food? Mac and Cheese to the rescue!
This Crockpot Bacon Macaroni and Cheese Recipe is the perfect solution! It's so simple to make and SO delicious!!
Something fun is bound to happen when you infuse bacon into homemade macaroni and cheese.  This is comfort food at it's very best!
Related:
Crockpot Bacon Macaroni and Cheese Recipe

Crockpot Bacon Macaroni and Cheese
Ingredients
1

lb.

Box Barilla Elbows Pasta

cooked and drained

1

pkg. Bacon

Cooked until Crispy, then chopped.

4

cans Campbell's Cheddar Cheese Soup

2

cups

Sharp Shredded Cheddar Cheese

¾

cup

finely chopped White Onion

½

tsp.

Salt

½

tsp.

Pepper

¼

tsp.

Garlic Powder
Instructions
Cook pasta according to package instructions, and drain.

In large bowl, combine drained pasta, chopped bacon, chopped onion, cheddar soup, shredded cheese, salt, pepper, and garlic powder. Stir well.

Transfer mixture into Crockpot that has been sprayed with Pam Cooking Spray.

Cover crockpot, and cook on HIGH for 1.5 hours, or until cheese has melted.

Once done, remove lid, stir well, and serve. YUM!
What You'll Need for This Recipe:
Want even more delicious Easy Bacon Recipes, totally crave-worthy Easy Italian Slow Cooker Recipes and the ultimate list of Easy Crockpot Recipes??
Get inspired (and hungry) with these yummy recipes below…
This Crockpot Bacon Wrapped Smokies Recipe is an absolutely delicious and mouth-watering appetizer!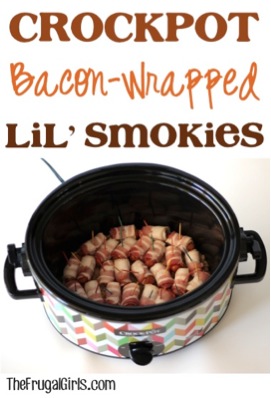 Get yourself a little crazy bacon goodness wrapped around a yummy hot dog!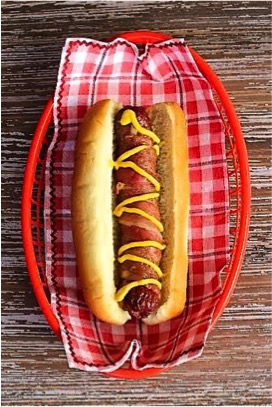 Planning a Party?  Or just craving another delicious Dip??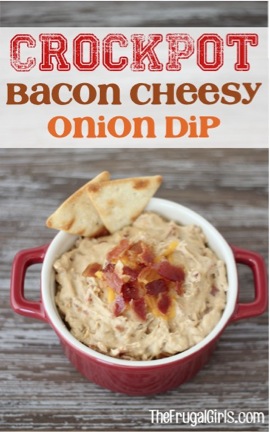 Bring on the classic comfort food for the whole family!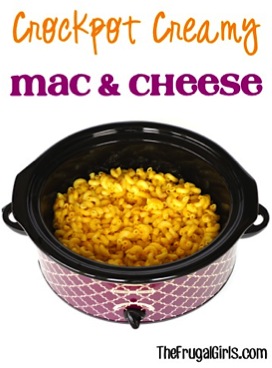 Crockpot Buffalo Mac and Cheese is the perfect Weeknight Dinner or Game Day Food!  Full of zing!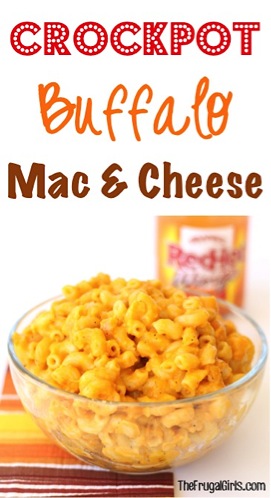 Skip the solo Chili, and make some Crockpot Chili Macaroni and Cheese!  It's crazy delicious and so simple to make!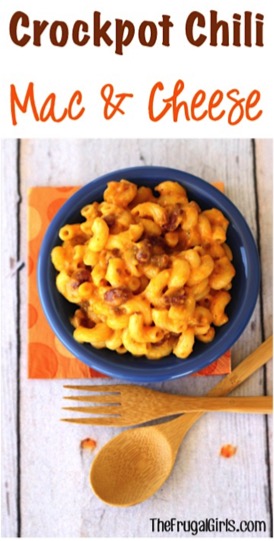 You'll create your very own household smile party when you serve this creamy bacon ranch chicken for dinner.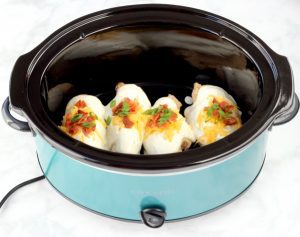 Enjoy Fall and all of it's delicious flavors with this amazing list of yummy Fall Crockpot Recipes!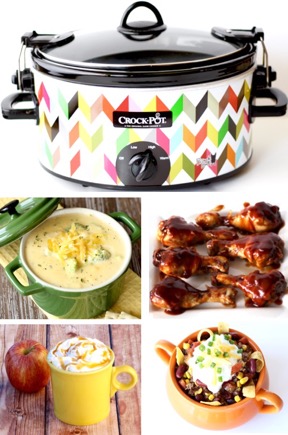 Grocery Money Saving Tips:
Want to know how to cut your grocery bill in half?  Keep more cash in your wallet with these easy money saving tricks!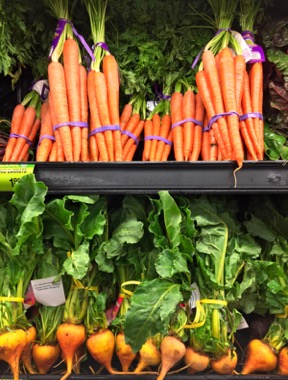 Don't miss out!  Get all the latest fun new Frugal Girls Recipes, Tips + more right here…