I may get
paid
for ads or purchases made through links in this post.
This creamy Crockpot Bacon Macaroni and Cheese Recipe is infused with savory bacon and cheesy goodness!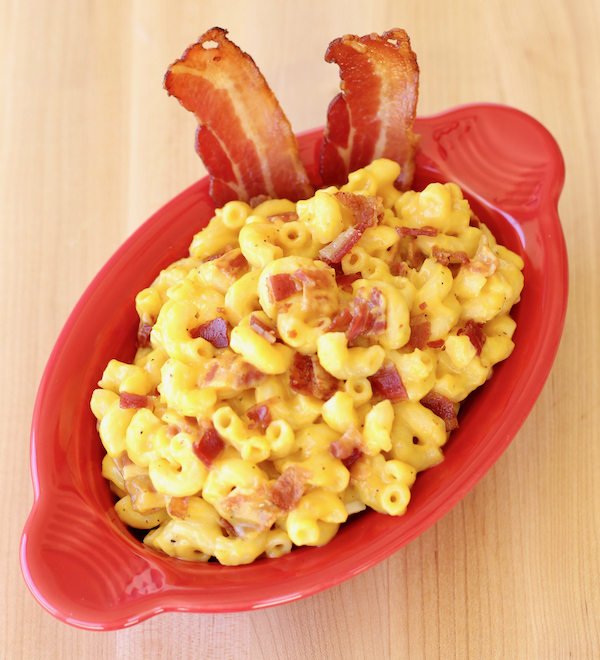 If you're craving a tempting Comfort Food Dinner this week… look no further than this dreamy homemade Crockpot Bacon Macaroni and Cheese Recipe!
This slow cooker bacon mac n cheese is the perfect solution when you're in the mood for comfort food.  It's so simple to make and SO delicious!!
Bacon has a way of making everything better.  Like this mac and cheese.  So if you want to up your slow cooker game, I recommend just adding some bacon.  You just know something fun is bound to happen when you infuse bacon into a homemade mac and cheese!
This easy-to-make crockpot bacon mac and cheese was a real crowd pleaser at my house.  It turned out so creamy and cheesy, and over-the-top tasty when loaded up with Perfect Crispy Bacon.  Making it was such an easy way to make everyone happy!
If you love to see happy smiles, I really recommend giving this easy dinner a try…
Related:
Crockpot Bacon Macaroni and Cheese Recipe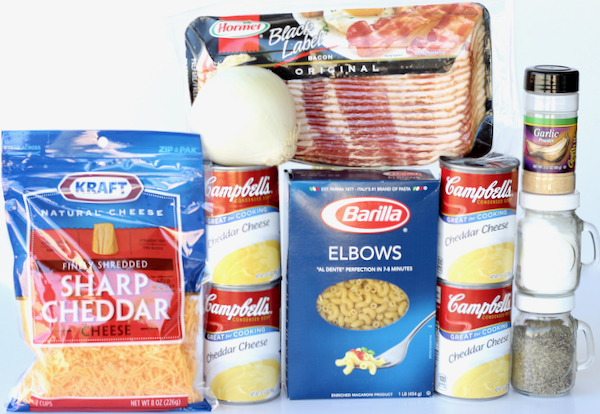 What Your Frugal Friends Are Saying About This Recipe…
Annie writes: "This one was good!"
Jessica writes: "This is the best Mac and cheese ever."
Crockpot Bacon Macaroni and Cheese
This homemade Crockpot Bacon Macaroni and Cheese Recipe is infused with cheesy goodness and savory bacon!
Ingredients
1

lb.

Box Barilla Elbows Pasta

cooked and drained

1

pkg. Bacon

Cooked until Crispy, then chopped.

4

cans Campbell's Cheddar Cheese Soup

2

cups

Sharp Shredded Cheddar Cheese

¾

cup

finely chopped White Onion

½

tsp.

Salt

½

tsp.

Pepper

¼

tsp.

Garlic Powder
Instructions
Cook pasta according to package instructions, and drain.

In large bowl, combine drained pasta, chopped bacon, chopped onion, cheddar soup, shredded cheese, salt, pepper, and garlic powder. Stir well.

Transfer mixture into Crockpot that has been sprayed with Pam Cooking Spray.

Cover crockpot, and cook on HIGH for 1.5 hours, or until cheese has melted.

Once done, remove lid, stir well, and serve. YUM!
What You'll Need To Make This Crockpot Bacon Macaroni and Cheese Recipe: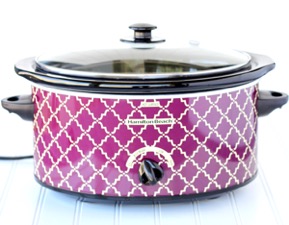 How To Prepare Your Bacon:
This Perfect Crispy Bacon in Oven Trick is life changing… and it works like a charm!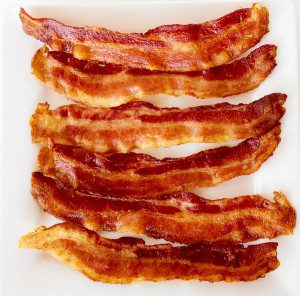 Now, are you ready for even more crave-worthy comfort food and Easy Crockpot Recipes to make for dinner this week??
Have fun getting inspired (and hungry) with these yummy recipes ideas…
Bring on the classic comfort food for the whole family!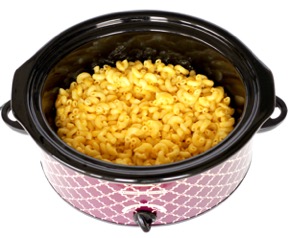 Crockpot Buffalo Mac and Cheese is the perfect Weeknight Dinner or Game Day Food!  Full of zing!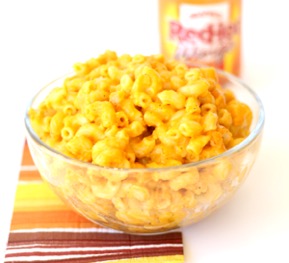 Skip the solo Chili, and make some Crockpot Chili Macaroni and Cheese!  It's crazy delicious and so simple to make!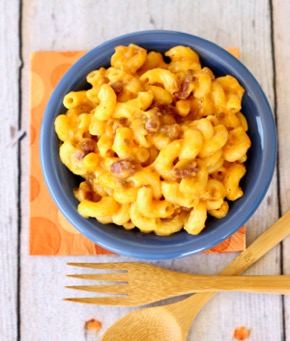 Let your slow cooker do the cooking for you tonight with this yummy Crockpot Chicken And Rice Casserole Recipe that is loaded with bacon!
This yummy Crockpot Cheesy Bacon Hashbrowns Recipe is perfect for your weekend brunches… and a must have at Easter, Thanksgiving, and Christmas!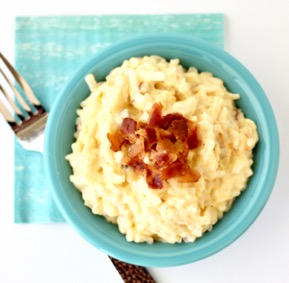 This Crockpot Bacon Wrapped Smokies Recipe is an absolutely delicious and mouth-watering appetizer!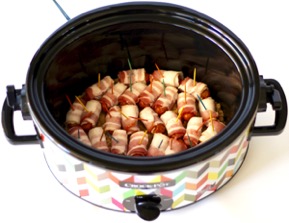 Give yourself a little crazy bacon goodness wrapped around a yummy hot dog!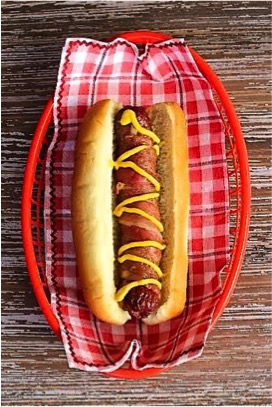 Planning a Party?  Or just craving another delicious Dip??  This bacon cheesy onion dip is the perfect party starter!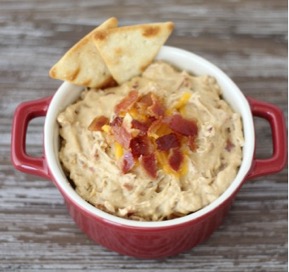 Get ready to have a flavor party for dinner tonight, Chicken Carbonara style!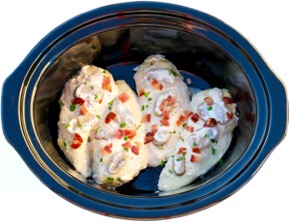 You'll create your very own household smile party when you serve this creamy bacon ranch chicken for dinner.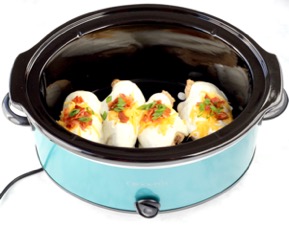 This Chicken Pillows Recipe is sure to become a family favorite.  Who can resist delicious chicken pockets filled with a dreamy cream cheese filling?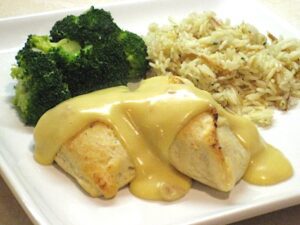 This Easy Goulash Recipe made with ground beef and elbow macaroni is comfort food at it's best!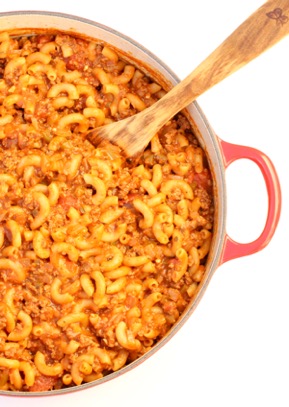 Get ready for some crave-worthy recipes with this BIG List of fun Fall Comfort Food Dinner Recipes!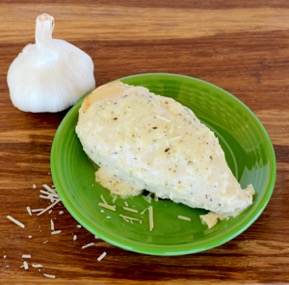 We all know that Bacon makes everything better, so grab that Bacon and start indulging those taste buds with this BIG List Bacon Recipes everyone will love!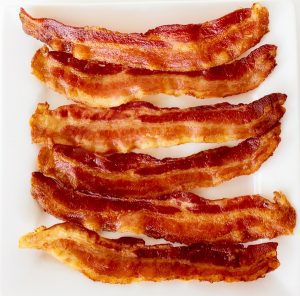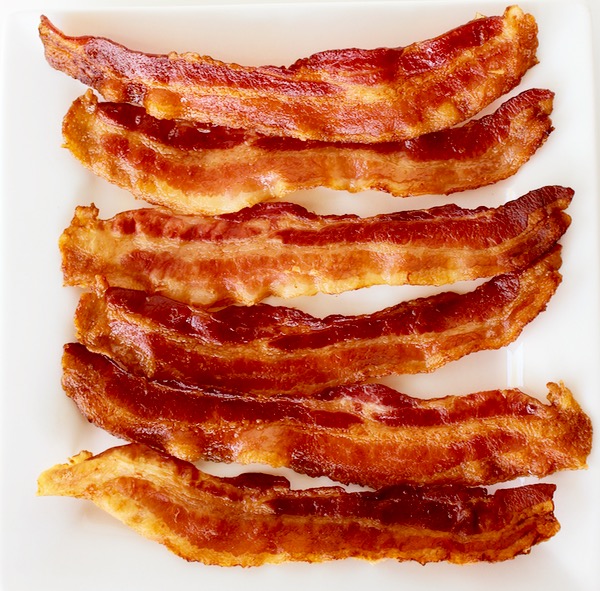 Enjoy Fall and all of it's delicious flavors with this amazing list of yummy Fall Crockpot Recipes!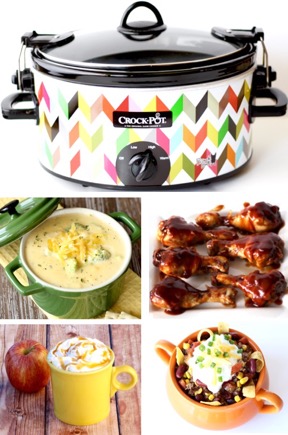 Grocery Money Saving Tips:
Want to know how to cut your grocery bill in half?  Keep more cash in your wallet with these easy money saving tricks!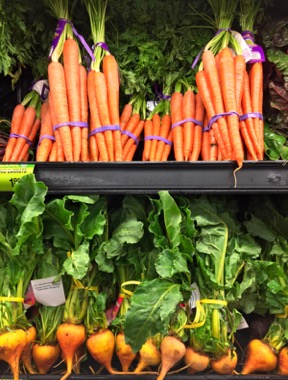 Don't miss out!  Get all the latest fun new Frugal Girls Recipes, Tips + more right here…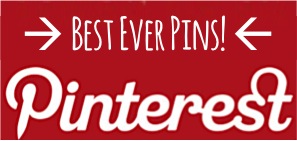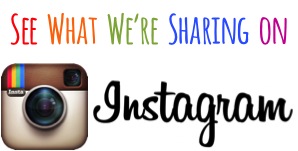 So have you tried this Crockpot Bacon Macaroni and Cheese Recipe yet?
Leave a comment & share…