I may get
paid
for ads or purchases made through links in this post.
This Crockpot Creamy Ranch Chicken Recipe is here to serve you up some easy comfort food!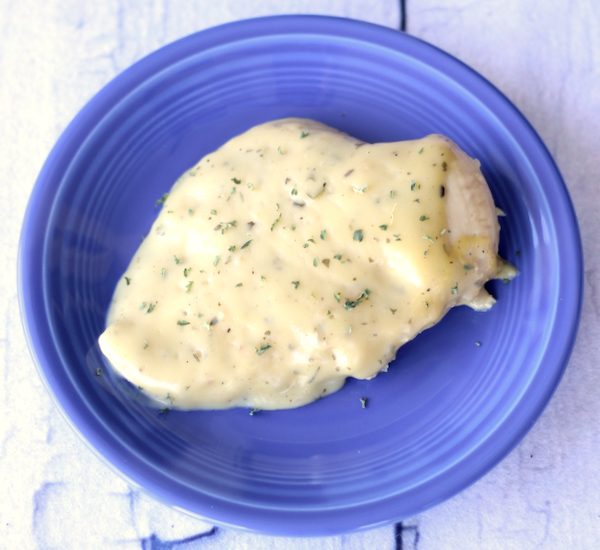 So are you craving a delicious family dinner that will only require a little bit of time and hardly any effort? 😉  I've got just the thing!  This Crockpot Creamy Ranch Chicken Recipe is such a simple Easy Crockpot Recipe and is perfect for taming your busy weeknights!
The blend of creamy goodness mixed with the herbs and buttermilk ranch flavors send this chicken over the top!
It's kid-approved, too!  My boys LOVE this recipe, and it's so delicious served over rice… or pure comfort food when served with a side of fluffy mashed potatoes.
So go on, it's time to create something amazing for dinner.  You'll only need these 3 easy ingredients to get this creamy ranch slow cooker chicken started…
  Crockpot Creamy Ranch Chicken Recipe
Related:
How Much Ranch Seasoning Is In A Packet?
The typical Hidden Valley Ranch seasoning packet contains 1 ounce.
For this Creamy Ranch Chicken, you'll combine one packet of Hidden Valley Ranch Seasoning with two cans of Cream of Chicken Soup with Herbs to create the divine sauce for this rich and dreamy chicken dinner.
Can I Substitute Hidden Valley Ranch Dip Mix For The Dressing Mix?
For this recipe, yes you can.  The main differences between Hidden Valley Ranch Dressing and Ranch Dip are the ingredients that you add at home.
But for this recipe, your ranch dressing or dip mix won't be prepared using the instructions on the back of the packet.  Instead, you'll combine the dry seasoning mix with 2 cans of Cream of Chicken Soup.  So you most likely will not notice any flavor difference.
Can I Use Ranch Dressing Instead Of Packet?
Yes you can.  For this recipe, you can use either a 1 ounce packet of Hidden Valley Ranch or you can use this dry Buttermilk Ranch Dressing Mix Recipe.
Either of these dry ranch dressing alternatives will work well with this recipe.
However, I do not recommend using a liquid Ranch Dressing.  Ranch dressing from a bottle may water down your sauce and take away from that amazing ranch flavor that you're craving!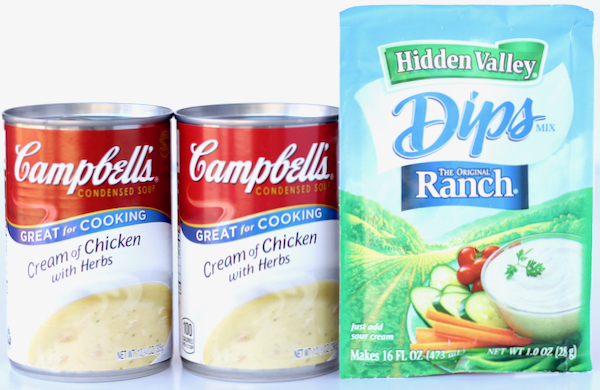 What Your Frugal Friends Are Saying About This Creamy Ranch Chicken Recipe…
Nanz writes: "Yummy. Easy. Cheap."
Brittany writes: "Very good. Will make again."
Faith writes: "Fabulous… I have made it 2x already in the last week and my husband loves it too."
Mercedes writes: "Super easy to make and good as sandwich or in a rice bowl."
Stephanie writes: "Ranch chicken over noodles with a side of garlic roasted red potatoes!!  And yes I'm eating off of my kids plate haha."
Korie writes: "Loved it! It is one of our regular meals, also tried it with pork chops."
Crockpot Creamy Ranch Chicken Recipe!
This Crockpot Creamy Ranch Chicken Recipe is here to serve you up some easy comfort food!
What You'll Need To Make This Creamy Ranch Chicken: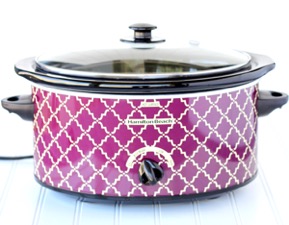 What To Serve With Your Creamy Ranch Chicken:
This Fluffy Mashed Potatoes Recipe is perfect when served with creamy ranch chicken.  Such a yummy combination!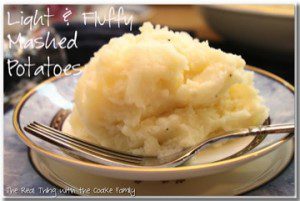 This flavor packed sausage and potatoes is 5 ingredients easy and loaded with so much amazing flavor!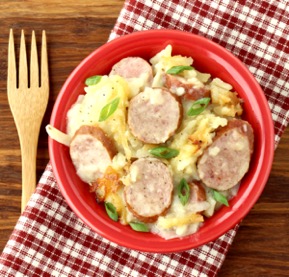 These yummy Cheesy Bacon Hashbrowns are perfect when served with chicken… or as a fabulous holiday side dish!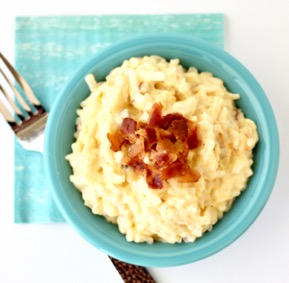 So are you craving even more delicious and Easy Crockpot Recipes??  I've got over 250+ recipes I know you're gonna love!
Have fun being tempted by these tasty recipe ideas…
The simple combination of chicken gravy and onion soup creates a soothing, tasty sauce that will taste absolutely amazing to the very last bite.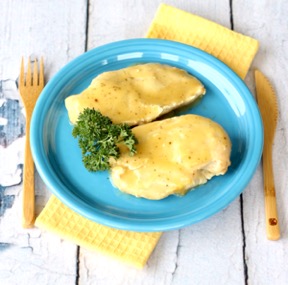 Keep dinner simple and crazy delicious with this easy Crockpot Ranch Chicken Recipe!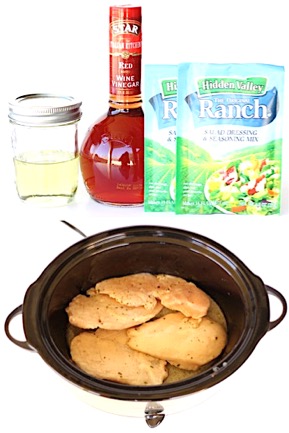 This tasty good Bacon Ranch Chicken Crock Pot Recipe is the crave-worthy dinner idea you've been looking for!!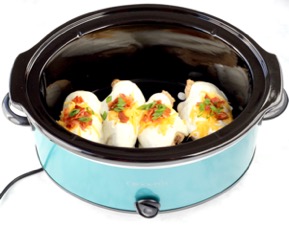 Whether you want a fancy holiday chicken recipe or an easy supper you can make this week, this simple cheesy chicken dinner serves up all the glorious flavor you can handle!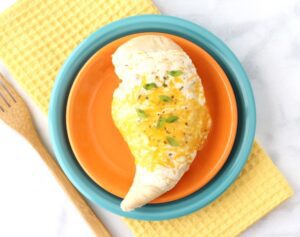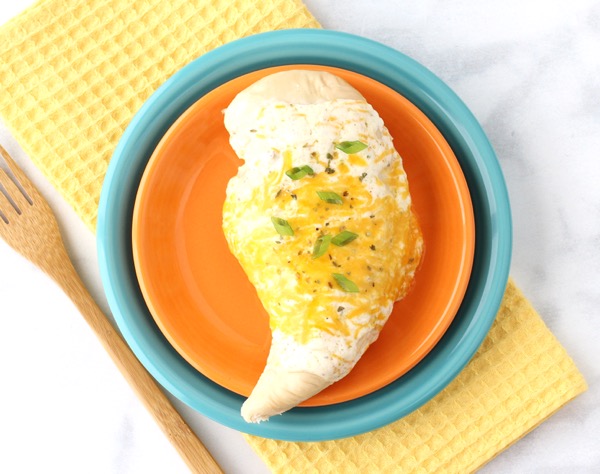 With just 3 easy ingredients, this Crockpot French Onion Chicken Recipe delivers a grocery store full of flavor!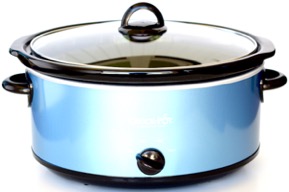 This Crockpot Creamy Mushroom Chicken Recipe serves up some creamy delicious goodness!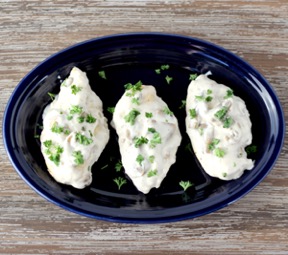 Infuse some Italian style comfort food into your weekly menu with this yummy Crockpot Creamy Italian Chicken Recipe!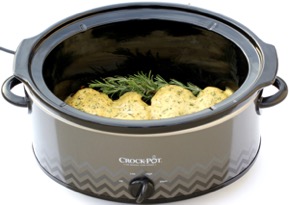 You've just stumbled across a rich and decadent Crockpot Garlic Alfredo Chicken Recipe!  Yum!!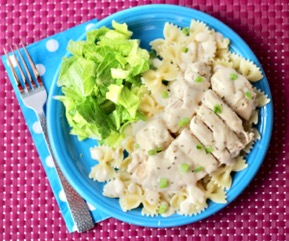 Get ready for some creamy decadence when you make this Crockpot Basil Pesto Chicken Recipe!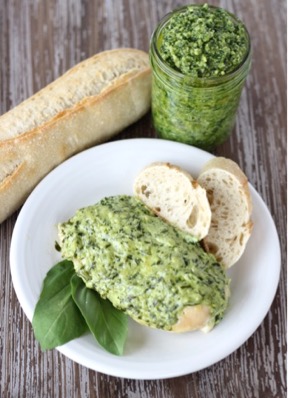 Give your boring chicken dinner a tasty upgrade with this yummy Crockpot Barbecue RC Cola Chicken!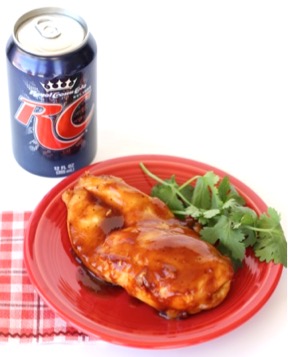 This Crockpot Honey Mustard Chicken Recipe is honey mustard amazing any day of the week!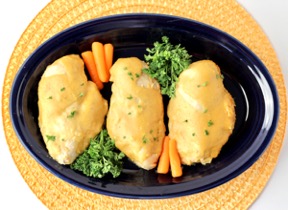 This Crockpot Chicken with Italian Dressing is the perfect go-to meal for busy nights!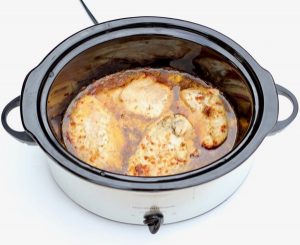 Get ready to enjoy a little household fame when you make this Crock Pot Tropical Pineapple Chicken Recipe that comes with a tasty Teriyaki flair!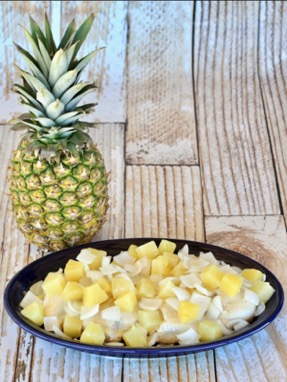 Who said dinner had to be complicated!  Keep dinner simple and delicious with this HUGE List of 5 Ingredient Chicken Recipes!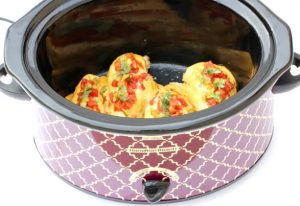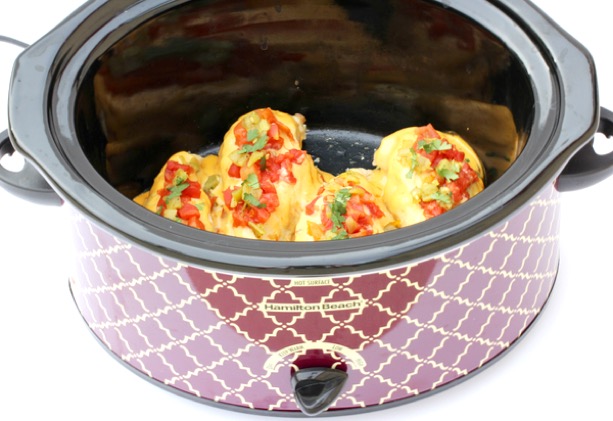 Get ready to indulge with this BIG List of fun Fall Comfort Food Dinner Recipes!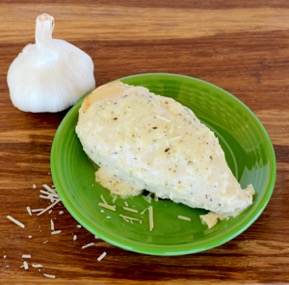 On the hunt for some Easy Crockpot Recipes your family will love?  These cozy dinners and slow cooker desserts are perfect for busy nights!

Genius Grocery Tips:
Are you looking for some Easy Ways to Save Money on Meat? With grocery prices soaring, these simple tips and tricks are just what you need!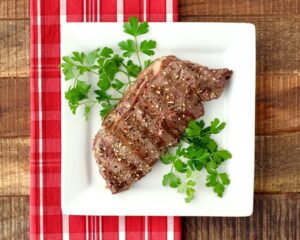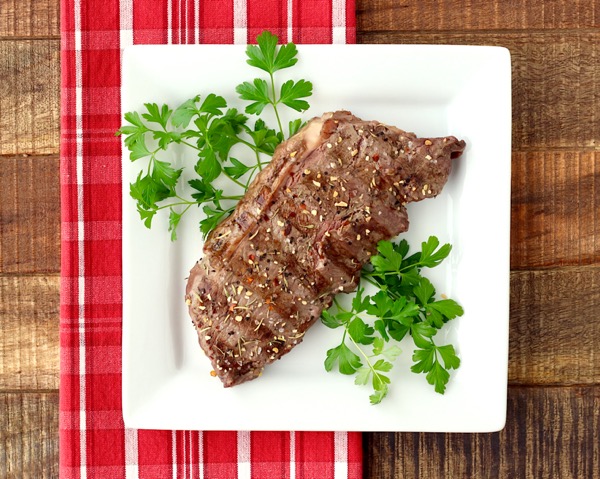 Want to know how to cut your grocery bill in half?  Keep more cash in your wallet with these easy money saving tricks!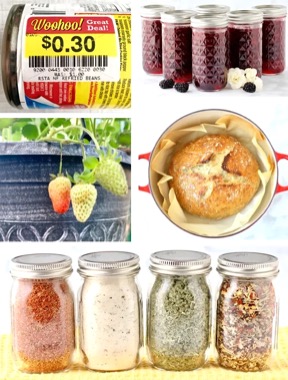 Don't miss out!!  Get the scoop on the latest fun Frugal Girls Recipes, Tips + more!!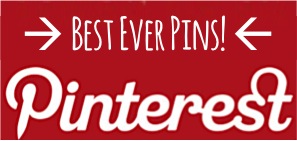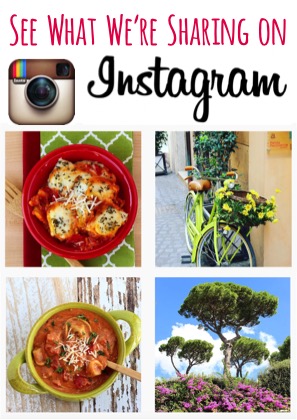 So have you tried this Crockpot Creamy Ranch Chicken Recipe yet?
Leave a comment and share…