Load up on easy dinner inspiration with this delicious list of One Pot Meals for the Week!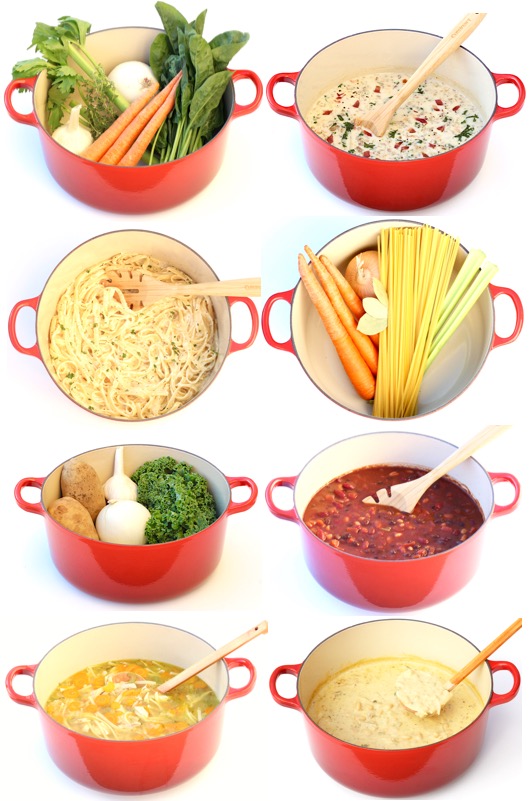 I want to help you make dinner amazing this week!  So I've compiled this list of the best tasty 
One Pot Meals
for entertaining or just feeding your family with a yummy weeknight dinner.  From pasta to chicken, to healthy soups and vegetarian chili, there's something for everyone!
These One Pot Meals for the week are fast and easy to make, and are loaded with flavor.  Just because something tastes amazing doesn't mean it has to be hard to make!
Are you ready to look fabulous in the kitchen this week with some fun One Pot recipes?  Go grab your dutch oven, and let's get started…
One Pot Meals for the Week
Related:
My Favorite Dutch Ovens:
It will last for years and years, and can will be treasured as it's passed down through the generations.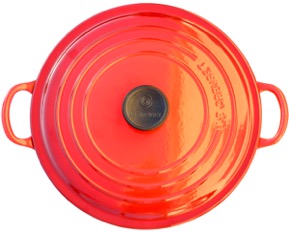 The Lodge features all of the functionality you'll get in a Le Creuset, but for a fraction of the price!

One Pot Pasta Recipes:
Treat every person in your home with this easy One Pot Fettuccine made with homemade sauce and hardly any effort!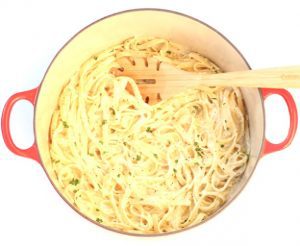 Some nights just call for comfort food, and this tasty garlic parmesan spaghetti delivers BIG time!  If you love alfredo, you're REALLY going to love this!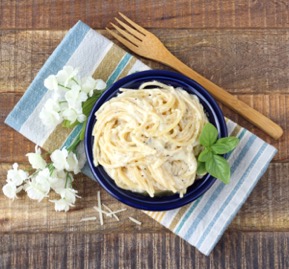 This Goulash Recipe is packed with so much delicious flavor and it even makes enough for leftovers.  An easy guarantee for more goodness to come…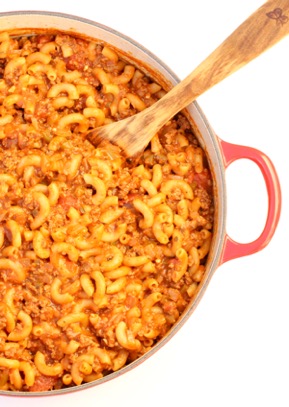 Frugal Money Saving Tip: Save money on your groceries when you start using FREE Grocery Gift Cards and a Free Visa Gift Card to slash your grocery bill!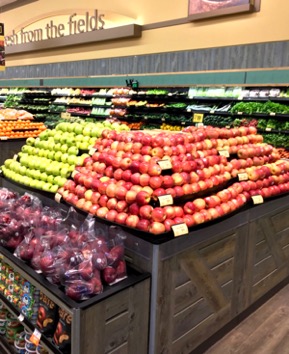 One Pot Soup Recipes:
Indulge in some creamy chicken deliciousness when you make this easy One Pot Chicken Enchilada Soup Recipe!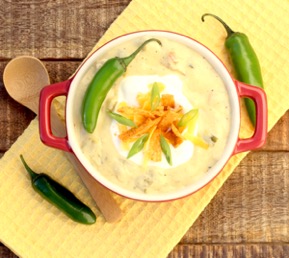 Enjoying homemade chicken noodle soup is pure nostalgia in every bite.  Once you make this soup, going back to canned soup is going to be really, really hard!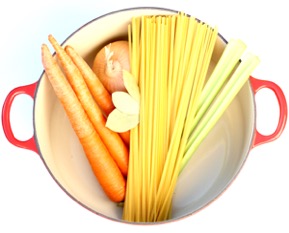 It's time to serve your favorite Italian recipe in a soup bowl.  Homemade Lasagna just got crazy easy!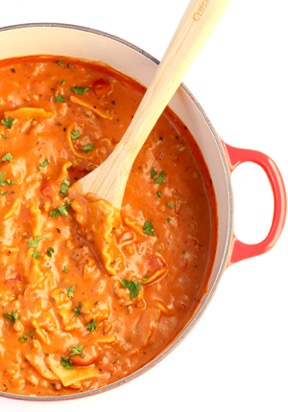 Just one pot, a whole bunch of yummy veggies, and loads of decadent flavor!  This soup delivers gourmet in every bite.  Get ready to amaze yourself in the kitchen!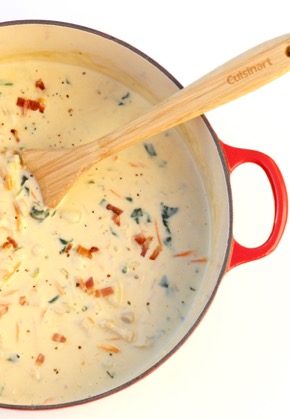 My family loved having this hearty soup for dinner and I loved being able to enjoy this soup at home!  Are you ready to get this copycat Olive Garden soup recipe?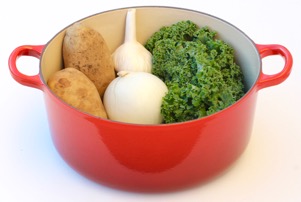 Nothing beats a delicious bowl of Loaded Baked Potato Soup on a chilly day!  Get ready to fill up on hearty deliciousness!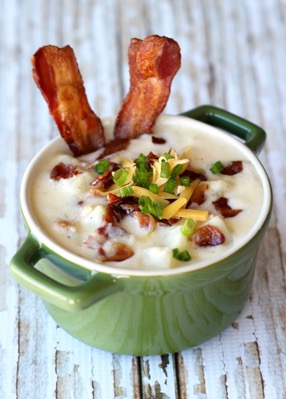 This delicious White Chicken Chili Recipe is hearty, simple to make, and one of the tastiest ways to warm up on a chilly day!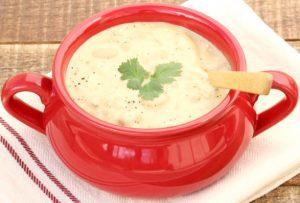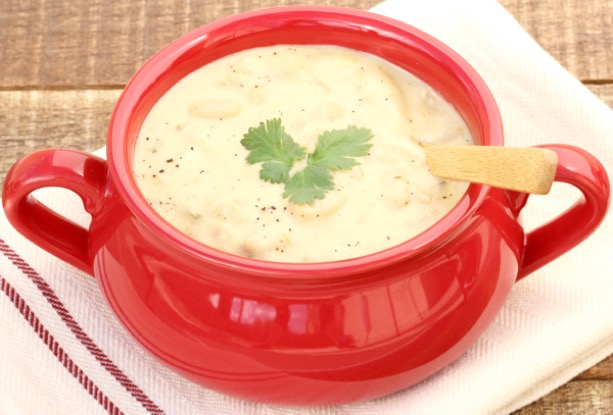 This One Pot Chili Recipe is the perfect dinner for those busy weeknights!  So easy, and you'll only need one pot!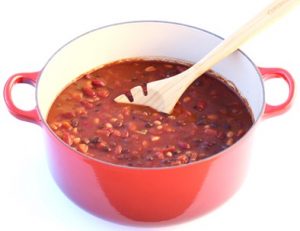 I've got a healthy idea for your dinner.  I put a cute little twist on our favorite tomato soup recipe that I know you'll love.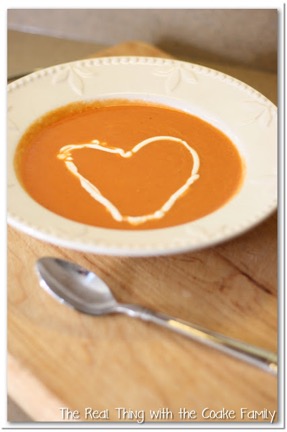 One Pot Side Dishes:
These Dutch Oven Baked Beans made with sweet BBQ sauce and tangy ranch seasoning are the perfect cowboy beans recipe!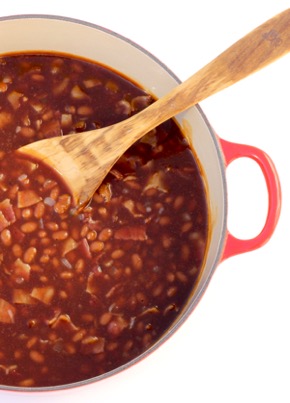 Dutch Oven Bread:
Making bread at home just got really easy.  This Rosemary Dutch Oven Bread Recipe is the foolproof recipe you've been looking for!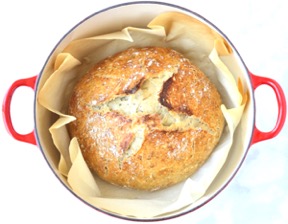 What You'll Need for These One Pot Recipes: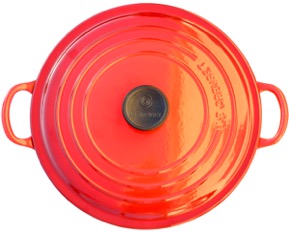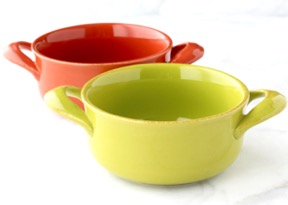 More Easy Recipe Inspiration:
These best soup recipes will warm you from head to toe with cozy flavor!

Talk about making dinner super easy!  These easy dinner casserole recipes, and easy casseroles you can make for breakfast or brunch, make big family meals so easy!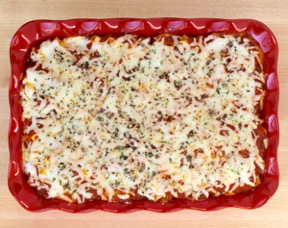 When everything tastes better by simply using cast iron, we obviously need to find more ways to use cast iron!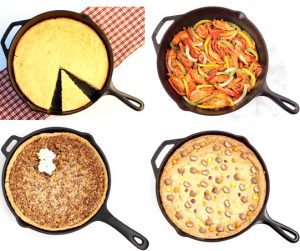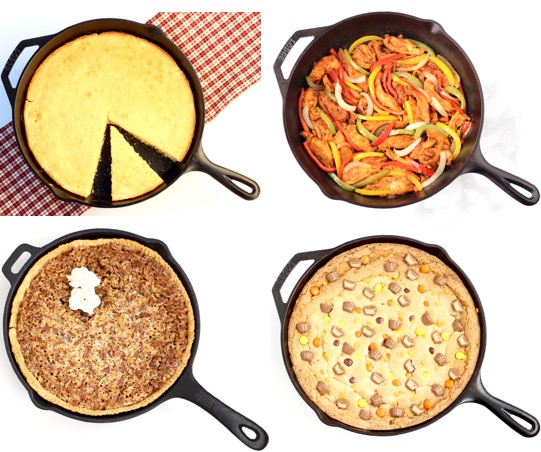 If you're looking for some Make Ahead Freezer Meals inspiration, you just struck freezer meal gold!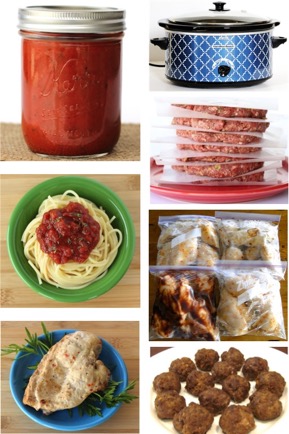 These Easy Instant Pot Recipes will have you dining on fun appetizers, flavor-packed chicken dinners, savory soups, healthy snacks and more in no time!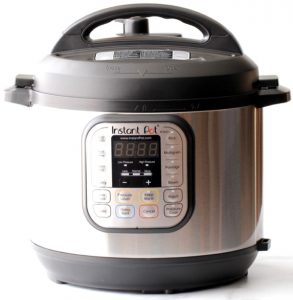 On the hunt for some Easy Crockpot Recipes your family will love?  These cozy dinners and slow cooker desserts are perfect for busy nights!

Grocery Money Saving Tips:
Want to know how to cut your grocery bill in half?  Keep more cash in your wallet with these easy money saving tricks!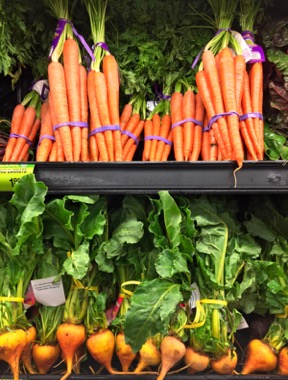 So don't miss out! Find more Fun Recipe Inspiration with The Frugal Girls right here…
So what are your favorite One Pot Meals to keep the kitchen clean?
Share with us in the comments below!