I may get
paid
for ads or purchases made through links in this post.
Handle your next move like a pro with these Moving Packing Tips and Tricks that you can't afford to miss!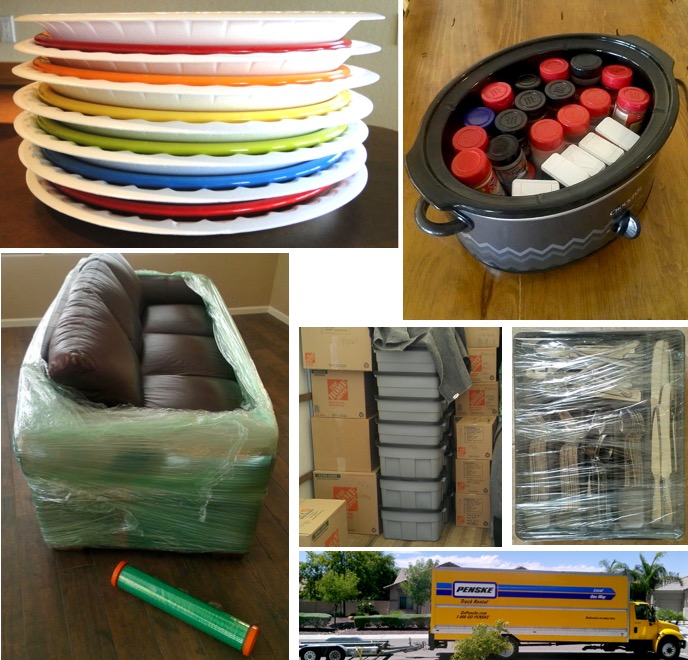 Are you planning a move soon? Maybe you'll be moving from an apartment to a house, or maybe it's time to downsize to a condo? With help from your frugal friends and my own personal crazy cross country moves, I've put together some seriously creative
Moving Packing Tips and Tricks
you'll wish you knew about years ago!
Moving is a lot of work, so having some handy tricks and tried and true hacks up your sleeve is a must! It's time to get organized, save some money, and get this moving business taken care of!
Whether you're looking for packing tips for moving clothes or packing tips for moving in a hurry, you've just hit the jackpot of easy ideas that will make your next move a breeze!
Let's get started with these best Moving Packing Tips and Tricks. The heavy lifting can wait for at least 1 more day!
Here's what you need to do…
Related:
Moving Packing Tips and Tricks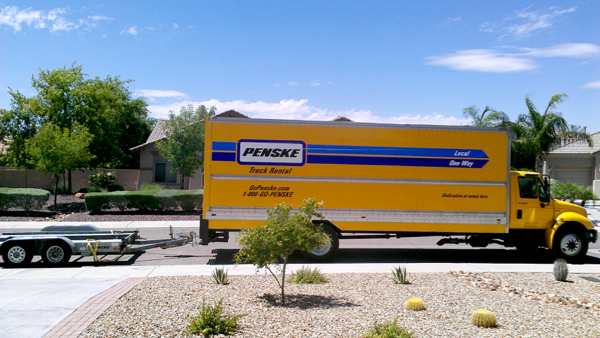 1. Clean Out Your Closet BEFORE The Move!
For starters, you'll want to clean out your closet before you move. Get rid of any clothes you no longer wear and give them to a friend or donate them to the thrift store. There's no point in having the hassle of moving things you don't even care about any more, right? Get started with these simple tips…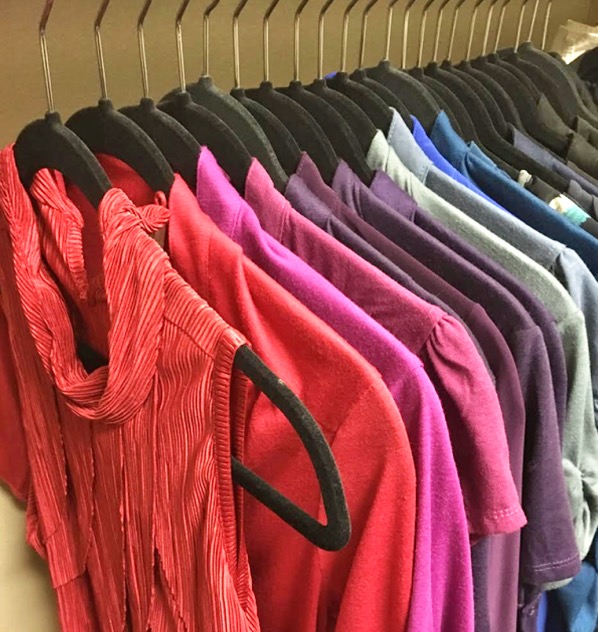 2. Keep Your Clothes on Hangers!
Wondering how to move clothes on hangers? It's simple! Just gather bundles together and rubber band the tops of the hanger sets. Then place the bundle in a large kitchen garbage bag to protect the clothes. Tie it up in a knot at the top, and keep them hanging in your closet until you're ready to move. When it comes time to move, you can stack them up flat or you can use a tension shower curtain rod in the back seat of your car to hang them up. Easy-peasy!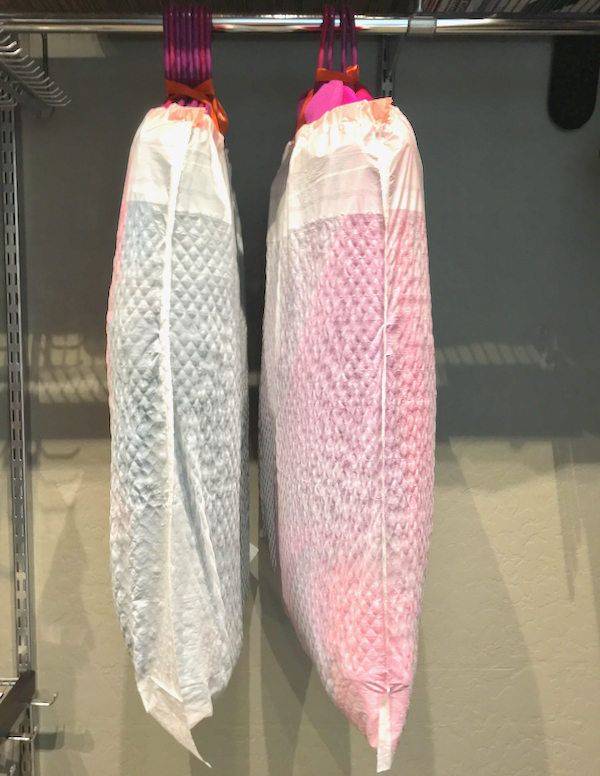 Nancy said: "For hanging clothes, I pull a large garbage up over the clothes, starting at the bottom of the clothes and ending with the open end at the top. That way if anything falls off the hanger, it's still in the bag. I use the twist ties to hold the clothes hangers together."
Kimberly writes: "I keep clothes on the hanger for sure!"
3. Now Declutter Every Inch Of Your Home!
Just like our closets, there's no need to go to the hassle of carefully packing, moving, unpacking, and trying to find a home for all of the things in our home that we no longer need. So take a day before the move to go through every room, closet, cupboard, and drawer, and donate everything you no longer use or need. Check out these tips to get started…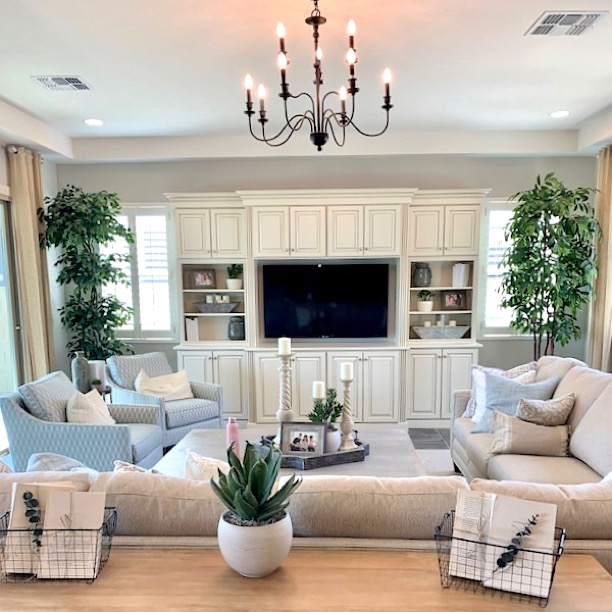 4. Play Music on Moving Day!
Moving day can get a little long and exhausting, so any easy way to keep spirits up and everyone in a good mood is to simply play your favorite tunes while you work. You can have music playing either in the house or out in the garage. Moving is a lot of work, so spice things up with some fun new tunes while you're at it!
5.

Get Creative with Boxes to Save Money!

I have used a mirror box as a less expensive option for packing a large TV. After first wrapping the TV in a bed sheet to protect the screen, I then wrapped the edges and corners of the TV in large bubble wrap. Then I place this carefully wrapped package into the less expensive mirror box. A mirror box is typically much less expensive than a TV box.
6. Save Even More When You Buy Moving Supplies in Bulk!
Consider buying your Moving Boxes and Packing Tape in Bulk, to save on the per unit cost of each.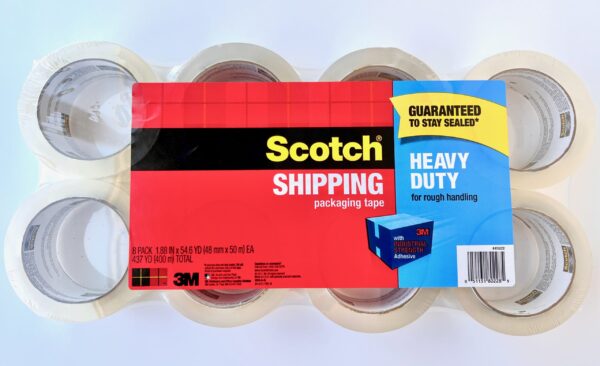 Or buy specialty boxes for items that are fragile, such as dishes, TV's, etc. here…
7. Buy Uniform Sized Boxes and Don't Pack Too Heavy!
As much as possible, you'll want to buy the same size of boxes… this will make loading the moving truck so much easier. Trust me, boxes that are the same size stack way easier! Also, be careful not to make your boxes too heavy. By evenly distributing the weight in your boxes, they will be easier to move and stack.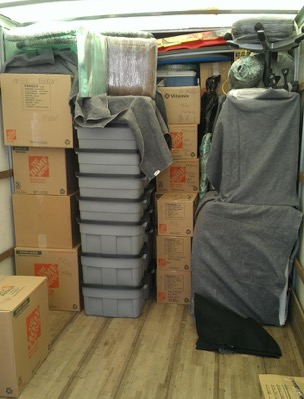 What NOT to Do When Moving… 🙂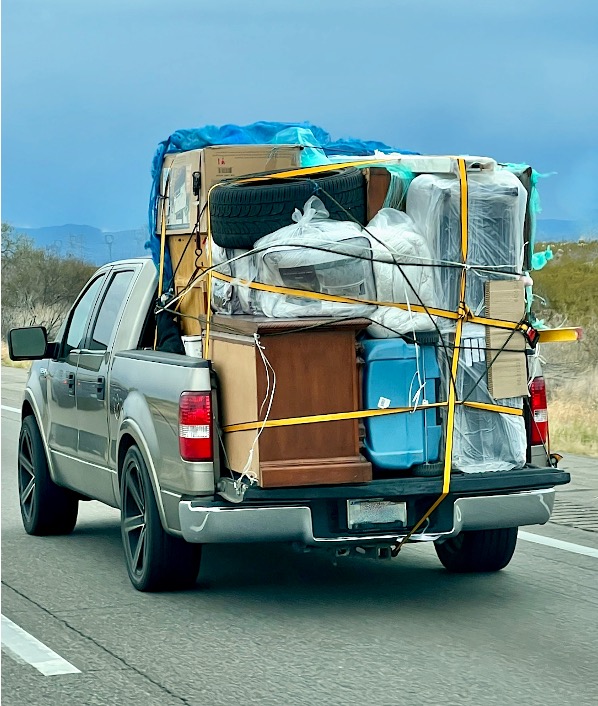 8. Load up on Discounted Moving Supplies!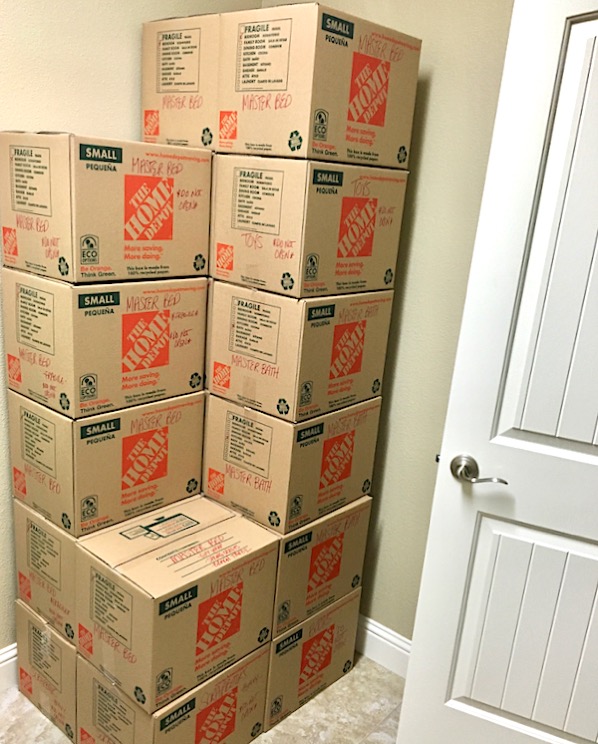 Discounted moving supplies? Yes, please! Use these store hacks to score deals on your moving boxes, packing tape, bubble wrap, mattress bags, spare keys, new door mats, air filters and other move-in essentials.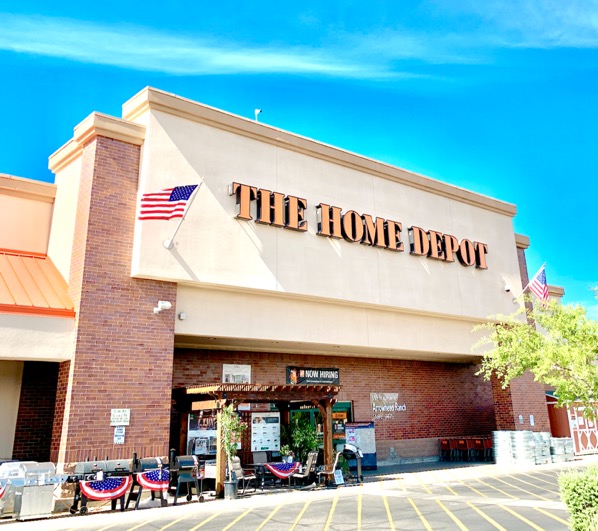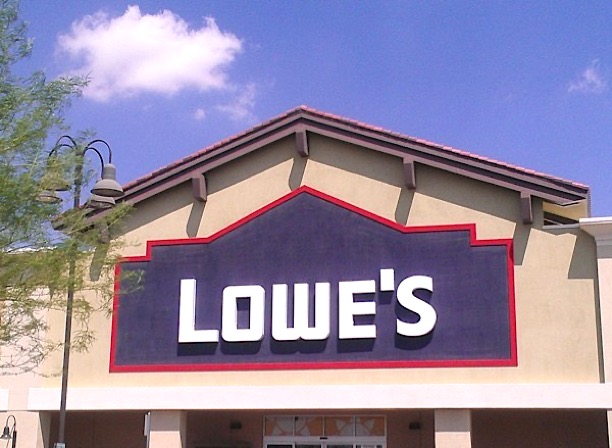 9. Pack Your Plates with this Genius Hack!
The last thing you won't is to find out your favorite dishes have broken during the move. Just use this super easy How to Safely Pack Plates to keep them all safe and snug on moving day!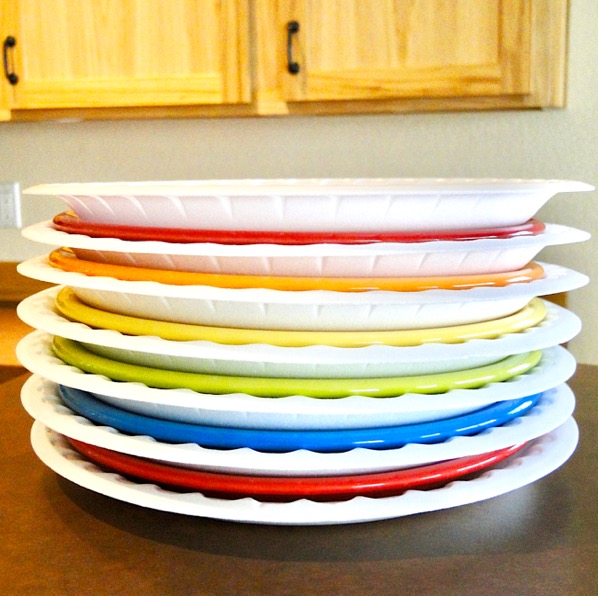 10. Tips to Pack Odd Shaped Items…
Don't forget about the things that won't easily fit into standard box sizes. For tall floor lamps, after removing the lamp shade and putting in a separate box, consider wrapping the lamp in bubble wrap. After carefully wrapping large photo's and other breakables, consider moving these in your car trunk or in the back of your SUV. This will help avoid damage that could be caused by movement in the larger moving trucks.
11. Go Heavy on the Bubble Wrap!
If there's one thing you want to avoid, it's having your valuables damaged, right? I've always splurged on bubble wrap when moving, so I know my favorite fragile items are safe and snug in their boxes. Unpacking them and finding them in one piece is always a good thing!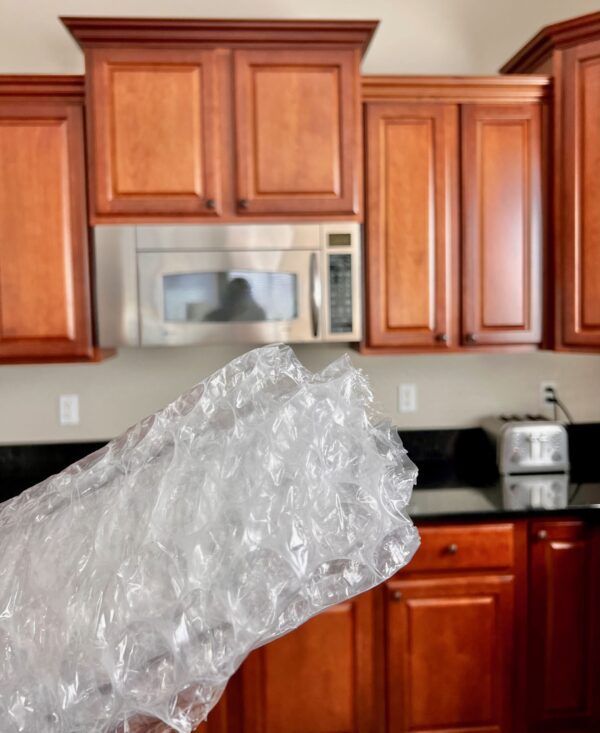 12. Setup Your Internet & Utilities BEFORE the Move!
The days leading up to your move can feel crazy and busy with all of that last minute packing and planning. However, the one thing you don't want to forget is to set up your internet and utilities at your new home before you actually move! If you are reliant on your internet like I am, I recommend personally being at your new home when the internet is set up. This will allow you to test it and make sure it is working correctly while the tech from the company is at your home. This will also help avoid any problems caused when the tech "forgets" to actually come to your home!!
13. Now is the Time to your Cable TV!
If you've been thinking about Cutting Cable TV, now is the time to give it a try! Check out my simple tricks below for Cutting Cable and How to Watch TV and Movies for FREE!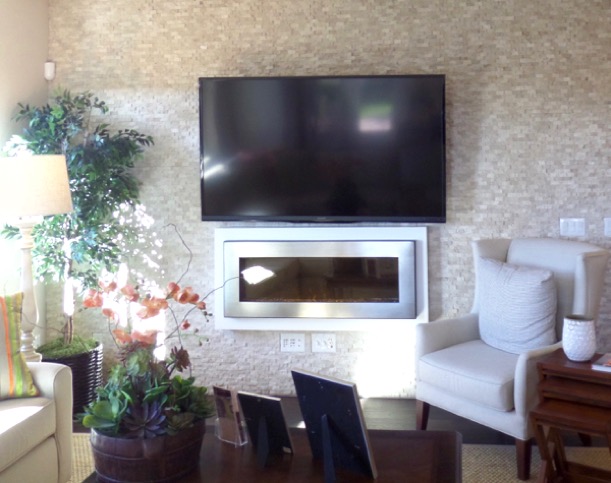 14. Hold a Garage Sale BEFORE the Move!
Before you move, use my huge list of easy Garage Sale Tips to sell your unused or unwanted items. Then use the cash you earn to pay for your moving expenses, or items you need at your new place! The less there is to move, the easier your move will be!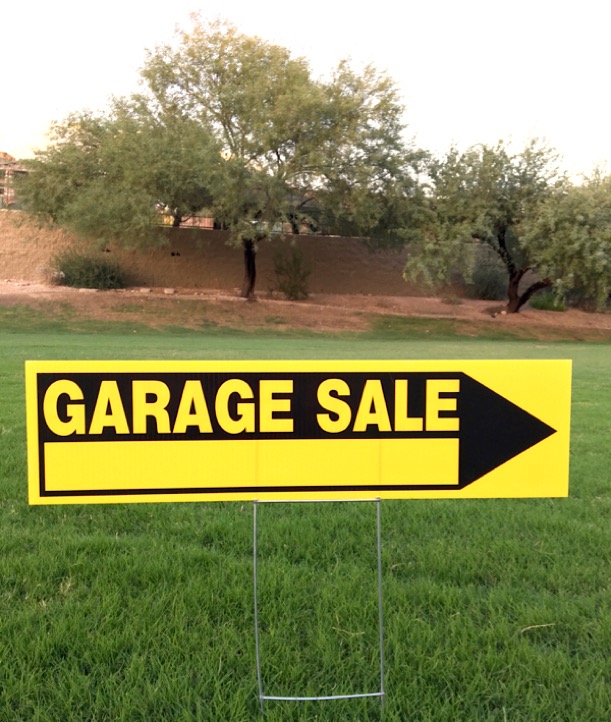 15. How to Find the Best Deals on Moving Trucks
Shop around for deals, and check for AAA discounts and other discounts. I also recommend visually inspecting the trucks before the actual move date. Not all moving truck companies have the same quality of equipment. The newer the truck the better!
16. Reserve Extra Blankets for Padding Your Furniture
When it comes to blankets, just remember… more is better. I typically request 4-6 dozen blankets. This is not a place to cut corners, as the cost of replacing your damaged furniture from poor padding is far worse than paying a couple extra dollars for more blankets.
17. Don't Wait to Pack Your Kitchen and Bathrooms!
These rooms typically take the most time, so pack these days before your actual move. I recommend using paper and plastic dishes for a few days before and after your move. Want a handy tip? Leave your silverware in your tray, and just shrink wrap right around it! Easy peasy!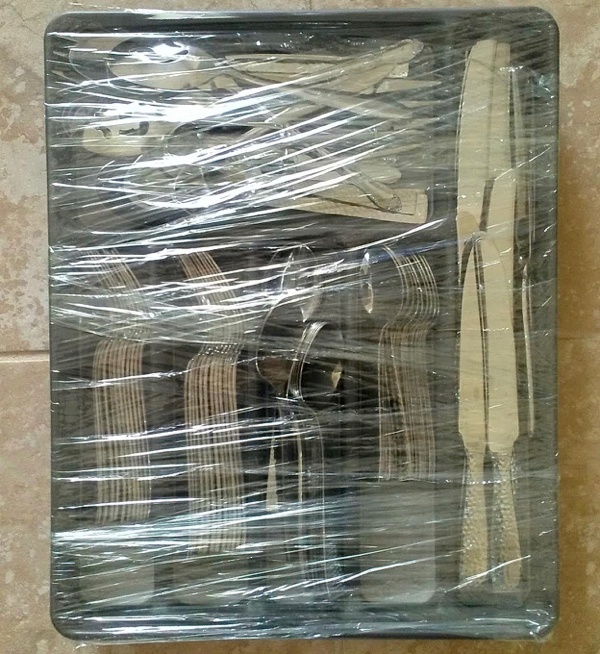 18. Make Use of Every Nook and Cranny!
One of my top moving packing tips is to use every little bit of space you can… empty decorative baskets and waste baskets can be filled with things you need to keep snug. I even filled the empty space in my crock pots up with spices and seasonings! The more compact you pack, the less boxes you'll need! One of the worst feelings ever is loading up the truck and realizing how quickly you're running out of space! Don't ask me how I know. 😉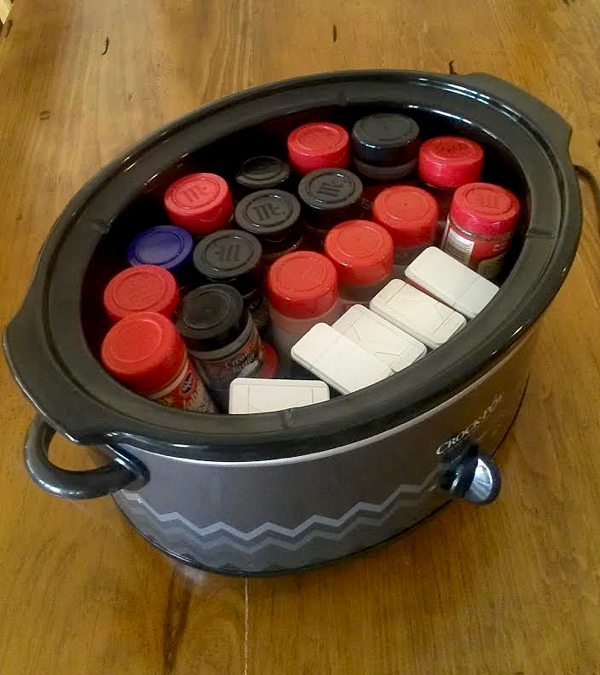 19. Shrink Wrap, Shrink Wrap, Shrink Wrap!
Oh I know it's time consuming and tedious… trust me, I know. But, if you love your furniture, I promise you won't regret this Shrink Wrap step!
We used rolls of shrink wrap to wrap up our couches. It did a perfect job of protecting the leather from scuffs, scratches and holes once it was loaded up in the moving track and smashed up against everything else.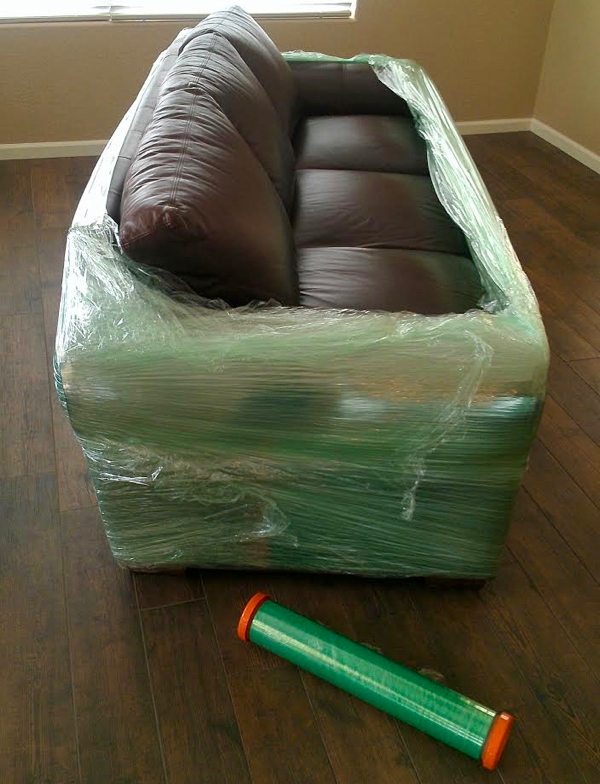 20. Zip Tie Hack To Secure Your Plastic Bins
So how do you secure a storage bin for moving? Zip ties are the answer!
Simply use your household drill to make drill holes through both the bin and lid on all four sides of each bin. Then, insert a long zip tie through each hole and you're finished!
This zip tie hack is an easy way to keep your lids secured while moving, so your contents actually stay inside the bin. Zip ties will also make it more difficult for someone to steal the contents of your bins!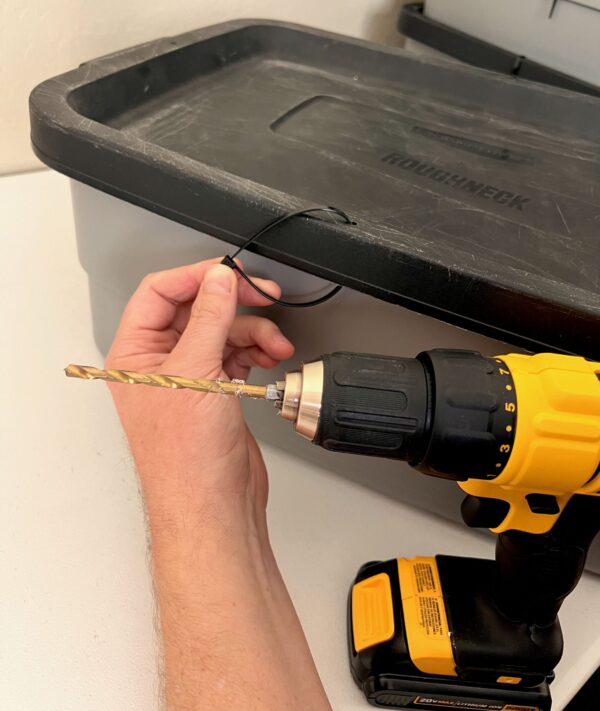 21. Set Aside Cleaning Supplies for Both Places!
Just make sure you don't pack up all of your cleaning supplies. You'll want to set aside some cleaning supplies for both your old place and your new place. Check out my DIY Homemade Cleaners and Tips for helpful tips that will make your cleaning easier!
22. Fill a Cooler with Cold Coffee and Energy Drinks!
Moving day will be tiring and you're bound to get hot with all of that heavy lifting, so be sure to pack up a cooler with water, Gatorade and all sorts of fun iced coffees and energy drinks to keep everyone hydrated and energized. Don't forget fun snacks and food. Keeping everyone happy and energized is so important!
23. Refuel Everyone with Pizza!
Keep everyone fueled up and energized when you order cheap pizza using my hacks!
Lolly said: "Invite some strong friends to help you load / unload. Feed them Pizza for their trouble; its way cheaper than hiring movers."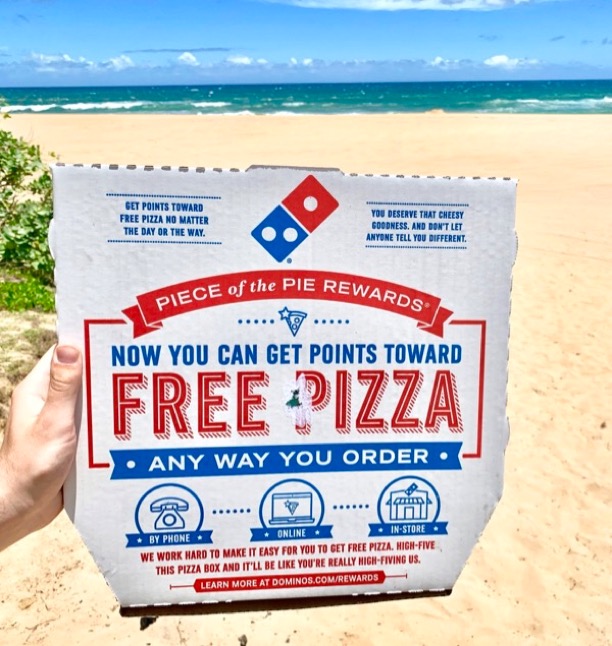 How Long Before Moving Should You Start Packing?
To avoid unnecessary stress, you can start packing up to one month before moving. The more you pack up ahead of time, the easier it will be to care of other moving details as your move date draws nearer.
What Should You Pack Up First When Moving?
Plan ahead and pack one room at a time. Start with the rooms you use the least, then move on to the rooms you use most frequently. Allow up to one full day to pack your kitchen, as this can be one of the most time consuming rooms of your entire home to pack due to the extra packaging and wrapping required for your fragile items.
What is the Easiest Way to Pack When Moving?
When it comes to loading up a moving truck, make sure to evenly distribute the weight when loading. Pack things tightly into place to avoid movement during transport. Also make sure to use plenty of blankets and padding to protect your fragile furniture and delicate items. Just remember… you can never have too many moving blankets!
More Moving Packing Tips and Tricks From Your Frugal Friends…
Are you ready for even more awesome Moving Packing Tips? Check out all of these amazing Moving Packing Tips shared by your frugal friends…

Patti said: "I used a ton of these helpful hints when we moved last year – the paper plates between dinnerware is awesome and I even stack them that way in my cabinets since all my dinnerware is hand made by local potters."
Jessica said: "I've moved almost every year for the last 10 years, and finally have down a good system!
Put your quilt and clean sheets and a towel in your laundry basket, and let your bed set-up be the first thing that you do! That way when you are exhausted after travel and unloading, your bed is ready for you to fall into!
Use index cards or "Hello, my name is.." stickers for labeling. I use neon ones for all of my fragile things so that anyone helping recognizes fragile from across the room.
Put cleaning supplies in a shower caddy or Rubbermaid. Won't leak and they will be handy for cleaning when you get to your new home.
*Invite your church to come and help you! We love fellowshipping while the guys jockey for carrying the biggest boxes.
If you know someone who is moving in/out, and you don't have time to help, take over some popsicles or fresh-baked cookies! They and all their helpers will thank you!"
Shelly said: "I labeled every box. For example "Master Bedroom" or "Kitchen," then I labeled what was in each box. It was great because our friends were able to unpack our stuff! I know that was sneaky of me, hehe. 🙂"

Gen said: "One thing that we did was I bought neon note cards for our boxes. Neon pink was for upstairs, neon orange was for main level, neon green was for basement, and neon yellow was for the garage. Then I'd write which room is was going to and listed the items in the box on each note card. When Cary's friends helped us move in they all commented about the neon cards saying how much easier it made it. We just stacked them in the driveway by color and then you could grab them and go without thinking about it. If you don't have 3 levels at your new home you could use one color for attic stuff. Just a thought.
"
Yvonne said: "Number every box or tote. Have a master list that tells you what's inside or what room it goes to."
Donna said: "Scan stuff that needs to be kept, file the scans, shred materials with any kind of personal information on it. We packed our own boxes last Summer for our move; 1 hard drive is easier to move than boxes of paper."
Felicia said: "Spend the money on furniture protectors. They kept my 100+ antique bookshelf from being scratched. Use small boxes for books, dishes, and heavy items… in bigger boxes they get too heavy and have potential to damage."
Carol said: "For a short move wrap towels around your glass picture frames, and tape with packing tape. Then cushion very well."
Heather said: "Use trash bags for packing clothes on hangers. Then for the last two weeks pick out a weeks worth of clothes and wash the weekend before the move, use your suitcases as boxes. If you have multiples of the same cleaning supplies, you can make two boxes of cleaning supplies. If you have a group of people leaving early with the Uhaul, send a box of cleaning supplies with them for the new place, then keep the second box out to clean the old place before turning in keys or doing a walk through at the apartment."
Cynthia said: "Always label your boxes with their contents and the room they go in."
Janet said: "Just went through a move and really like using garbage bags to wrap clothing on hangers. In our area – rain can dump and soak clothes in nothing flat! We also color coded boxes by room and it made it very easy as people came in the door to direct them to the correct room."
Kasee writes: "Take a suitcase for each person and pack it with 2 changes of clothes a towel, their bedsheets and toiletries. We also do a carry on size with a new shower curtain, toilet paper, shampoo and soap just in case we need a shower before the packing begins."
Margie writes: "Stick a set of sheets in the mattress box"
Hollie said: "Use bedding linens and towels to pack kitchen and other breakable and kill 2 birds with one stone. Use black plastic bags and leave clothes on hangers and just place the bag around top of clothes. Leave clothes in the drawers of your dressers."
Alana said: "One of my best Moving Packing Tips is a two day move.
Day 1: friends and family move all of the boxes in rented vehicle. Put as many boxes as you can in corners or closets. This way everyone sees your new home and gets to contribute without killing themselves. Extra bonus: no one stops by while your house is in shambles and covered in packing materials. You can unpack anything that gets put away in closets, cabinets and built in shelves. I use those boxes to pack any last minute items like the cat toys from under the dresser, the shower curtain, the drawer I forgot to empty, and my coffee mug!
Day 2: Hire movers for the big stuff. They are usually paid by hour and space, so having all of those boxes out of the way saves you a ton."
Kati said: "Pack your furniture tighter than you think it'll need, especially anything with spindly legs"
Annie said: "We moved on a very tight budget and we spread it out over 2 days. The first day, hubs and I rented a U-Haul and moved all of the boxes and small stuff. The second day we hired a moving company to do all of the big things, beds, couches, tables.. all that kind of stuff. There was no way we could carry all of that stuff down 3 flights of apartment stairs! The moving company sent 3 big guys and for about $400, they saved us a whole lot of trouble! We didn't have anyone to help us, so this was well worth the cost. Check with local moving companies, they weren't nearly as expensive as I was imagining!"
Christine said: "Be sure to remove lamp shades and bulbs from lamps before loading them. Lamp shades tear, bend easily, and can be very expensive to replace. Instead, lay them upside down in a box stuffed with soft material around and inside them."
Carrie said: "One of my all time top tips is to pack your luggage like you are going on a weeklong trip. You don't need to stress about getting clothes and toiletries unpacked. I lost track of a box of socks and underwear one move…. never made that mistake again. (I found it after a few days but still…ew…haha!)"
Donna said: "The most important thing I've done the last few moves is to have a box for the kitchen, bathroom and bedroom labeled First. In the first boxes I make sure to have a comfort item in it as well as necessities; my Mom's cookie jar on the counter makes my new kitchen feel like home."
Tinaka said: "We are moving this summer, this isn't our first rodeo being prior military, but a lot of our things will be in storage or the garage for a while, My OCD moving self just found the MOST AMAZING THING!! They are QR code stickers for your boxes and totes, download the app, put sticker on and scan QR code, snap of pic of what's in box and add description you can even add what room of the house the box goes to you in the description, then you can just scan the code and see if it's something you need right away or a box of Christmas lights you can just slide to the side!!"
Regina said: "On our last move a few years ago I searched FB for free moving boxes! Found several posted on FB Marketplace from people who just moved and were giving them away!!"
Susie said: "I've moved a LOT. Pack a Last In, First Out box. Sheets, cleaning supplies, paper plates, plastic cutlery, toilet paper, paper towels, coffee maker and coffee, etc. everything you will need for the first night and morning in the new place while you're unpacking."
Trish said: "I have not moved in a long time but I'm getting ready for a move soon. The first thing that I always do is to make my bed and make sure my shower is all set up."
Charlotte said: "Use color coated boxes, like red is kitchen an so forth.."
Stefanie said: "If you have LEGO's that are put together, take plastic wrap and tightly wrap them. And if you can for smaller sets put into a ziplock bag. At least if they break apart all your pieces are right in the bag."
Sara said: "Planning ahead and labeling will keep you organized and help make your move go smoothly."
Joan said: "I color coded the boxes with a felt marker. My husband and brother packed the 50 foot Penske truck. Heavy boxes with nothing breakable were coded with a BLACK X, to be loaded on the bottom of the truck. Boxes to be loaded in the middle of the truck were coded with a GREEN X. All boxes with fragile items were coded with a RED X and were to be loaded on top. When all the boxes were hauled out on moving day, they knew quickly to grab the BLACK X' boxes first. And as everyone else has said, label what is in every box. Very important when trying to unpack."
Kate said: "I love the idea of paper bags to put cups and bowls in and wrap! I also use up my stash of plastic grocery bags to recycle… a good bunch is great for wrapping breakables or filling in gaps around fragile items!"
Andrea said: "When it comes to truck rentals – the sooner you book the better. Periodically check on the rates as you get closer. If they drop, call and have them change to the new rate (we do it all the time) and even of they haven't, you may still be able to score an additional 10% off to keep your reservation. Also, look at other pick up and drop off locations near you to potentially save on one way rentals. Sometimes just a few extra miles can save you a lot of money."
JJ said: "If you must buy packaging material, don't buy the traditional brown paper meant for moving. Buy a giant package of paper towels instead, they are much cheaper and do the same job! When I moved I used as many free boxes as I could!"
Jessica said: "Have as many boxes as possible the same size, makes for faster moving of them and easier stacking….in your home and in the truck. Don't make boxes too heavy, smaller boxes, like file boxes help accomplish this."
Lizzy said: "We move long distance moves every year. Here are some thing I've learned to do:
Start packing up the toy room/guest room now. This keeps your house cleaner during the next few weeks and you can use that room to store packed boxes. And, the kids are Super excited to unpack all of their toys once the move is done!
If you have multiple bathrooms, clean one and lock everyone out.
Clean out your fridge a few days before the move. Sure, you might live on cereal and sandwiches for a couple of days. But, it beats cramming the entire contents of your refrigerator & freezer into overstuffed trashcans and scrubbing old spills at the last minute. Also, start eating what you have. It'll help out this month's grocery bill & there will be less to move or throw out 🙂
Do all your sorting ahead of time. Try to throw things away in the weeks before the move, so you don't have to pay extra trash fees later.
Get rid of any furniture that you don't like or that won't fit in the new house.
If renting a truck, book it early!
If possible, store packed boxes in the garage. It keeps your house from being cluttered and makes it easier for the movers.
Label, label, label… not just "Kitchen." More like, "Kitchen-toaster, place mats, dishtowels"
Good Luck!!"
Thomas said: "In 15 years I moved about 20 times from east to west, and north to south, and everything in between. I learned to put the heavy stuff on the bottom and to the front of the truck. Lighter stuff on the top, and plants and other living things like mother-in laws in the back seat, trunk of the car with a blanket to protect your valuables!"
Katie said: "For packing up that LCD TV, we bought U-Haul mirror/art boxes. Our 42″ TV fit in the largest mirror/art box with two layers of big bubble wrap. We also padded the box with beach towels to fill any gaps. It made it perfectly fine in the semi from Florida to Illinois!"
Ruth said: "Make sure to tape remotes to object it goes with, same thing goes with cords."
Suzanne said: "Never pack crockpot and coffee maker. Bring right to new kitchen. Move them right to the new kitchen so you're not looking for them. Make sure you have mugs and what you need for the coffee and crockpot accessible. So your not yelling where's my mug and coffee! 😂 Also make the crockpot meal simple so dinner is ready after a busy day."
Kotick said: "Use socks to fill in small gaps in the boxes of breakables."
Victoria said: "Best tip someone gave me was to pack a bag with essentials, change of clothes, towels, sheets, toiletries etc… so when you are done moving you dont' have to look for all that stuff after an exhausting day and you will want to shower and sleep and change clothes!"
Dawn said: "Girl Scout cookie case boxes are a great size for small, fragile items. Not only are they small and sturdy, but they have handles. These are also great for little movers!"
Chris said: "We leave clothes in dresser drawers and load the drawers separately, putting the drawers back into the dresser during shipping. Then we carry out each drawer separately at the final destination. No looking around for lost clothes, they are right where they belong."
Rocky said: "I generally recycle packing material that I get from others. One of the best things to use for breakables are padded mailer envelopes. The best ones to use are the bubble mailers. Also it's best when there is no wiggle room in between the contents of your packed boxes. To avoid extra space in boxes, I use my towels, clothes etc. to fill in extra space. This takes care of packing multiple things at once."
Rhonda said: "I always go to the liquor store and get boxes. They are usually free and have lids on them. They also have dividers that are great for packing dishes and glasses. Also, they're not too heavy when full. Also, try contacting your local newspaper and get some unprinted new paper. It comes in sheets, so you don't have to tear it off of a roll. Hope this helps, I have moved at least 20+ times in my adult life."
Christine said: "Avoid injuries (and medical bills) by lifting boxes and furniture close to your body. Also, lift with your knees and not your back.
Be sure to keep your prescriptions handy as well as current bills and paperwork. These are things you will need immediately.
Also, plants that you plan to bring along (ideally this should be kept to a minimum) can be placed on the car floorboard with towels around them to make sure they don't toppel. This allows them to get sunlight through the car windows. Try to give away most of these if you can though.
Try taking a picture of an object rather than actually keeping the object. This could be applied to items like trophies, awards, even gifts that others gave you that you really don't use. Take a picture and let it go. It's easier to pack a photo than the stuff."
Elle said: "I rented a truck, packed my own apartment, and hired "loaders" who carried all the heavy boxes and furniture down two flights of stairs, and then loaded it all into the truck. Then, I had the same loaders unload when I arrived at my new place. Moving day was a breeze, all I had to do was stay out of the way! Oh, and it only cost me about $200 for three guys!"
Lorrie said: "Most truck rental companies have to hire drivers to get the rental trucks to more popular locations. So instead of dropping the truck off close to my new home, I chose to drive 30 miles further to a different drop off location and county. Driving those 30 miles saved $700 off the truck rental price on my 1800 mile move."
Megan said: "For Moving Packing Tips, I recommend getting a larger-size U-Haul than you may think you need. In my experience I always under-estimate the amount of stuff I have, and end up driving the U-Haul on two trips or leading a caravan of friends' cars carrying the rest of my boxes."
LL said: "We have moved many times. Here are suggestions to help with the cost…
Hire loaders and unloaders on each end, but rent the moving truck and do the driving yourself. This will save you LOTS of money, particularly if you can move during the week or are moving across state lines.
Look for online coupons, call for pricing, compare, compare, compare. The loaders we used cost $250 less because we used a pair NOT from the U-Haul site we rented our truck from."
Missy said: "If you need a moving company, moving during the week is cheaper because most of them have a weekend premium rate they charge. Be sure to shop around for a good price."
Kay said: "Leave clothes in dresser drawers, and add breakables under them. Take drawers out and carry dressers out, and then add the drawers back into dresser. It saves a ton of boxes."
Diane said: "I had a notebook and numbered my boxes as I packed and wrote the contents in my book. Did not want movers to know the contents. I also used bedding and other fabric as packing padding."
Tonya said: "Instead of using newspaper, to pack breakable, I use rags, towels, socks and old clothes. You have to pack that stuff anyway so why not."
Laurel said: "Every time I've moved, and that's been at least four times, I've been on a budget. I've always saved the boxes that small appliances and dishes came in, so that's how I packed them for moving. Here are my tips…
I suggest collecting as many boxes as possible from groceries, stores, liquor stores, (divided liquor/wine boxes are great for glasses and mugs) and work (copy paper boxes). My favorite box is a copy paper box, as it is a uniform size and won't hold so much that it is too heavy for me to carry. Larger boxes are good for lighterweight items like blankets. For a packing example: a lamp can be packed in a large box with pillows or cushions around it to hopefully prevent breakage.
Start by packing things now that you don't need on a daily basis. Take pictures off the walls and knick-knacks off shelves. Wrap fragile things in the extra towels or linens. Pack books in smaller boxes so that the box isn't too heavy.
Number each box and label it with the room where it will go at the new home. Be sure to identify the box as fragile when required. Keep a small journal of the numbered boxes and include a little more detail of the box contents.
If your budget will allow it, for the month before you move rent a storage unit near either where you live now or near where you'll be moving, so you can get the packed boxes out of your way. It's also great to get patio furniture, yard toys, and other none critical for daily living items out of the way. If a storage unit is out of the question, then pick a corner of each room to stack boxes.
Pack a picnic basket or box with disposable plates, bowls, tableware, napkins, paper towels, wet wipes, toilet paper, tissues, light bulbs, and whatever else you need to have handy after the kitchen and bathroom(s) have been packed. Also, keep your tool box handy.
When packing the moving truck, remove drawers from desks and chests, move the shell onto the truck (it's much lighter that way) and then put the drawers pack in. No need to pack the contents of the drawers in boxes. Upon arriving at the new place, repeat the process: move out the drawers first and then the shell. Once the shell is situated, put the drawers back in.
Put the beds, their linens, and your personal hygiene items last on the truck, because you will want to set your beds up first. You need to have a comfy place to sleep after moving all day, and you'll want to freshen up a little before you call it a day.
Hope this helps!"
Kendra said: "For silverware, band all the forks together and rubber band them. Do the same for the rest of the silverware and put it right back in the tray. Slip the tray into a plastic bag and pack with the kitchen stuff. This keeps everything together for easy unpacking."
Tara said: "I use foam plates in between my Teflon coated pots & pans to protect the non-stick surface, and also in between my glass casserole dishes."
Bridget said: "We moved just before Thanksgiving, so I hope I can offer you a few tips…
For free boxes, go to Walmart 1st thing in the a.m.
Keep clothes on hangers and just load them into your car.
Declutter Now! Donate items you aren't truly using. Goodwill would all love your extra things.
Try to get occupancy rights at least 1 day early, before you have to vacate your current residence. This allows you to get in there and clean, move breakables, etc."
CC said: "Purge your files by shredding old docs and using them for packing material. Labeling is a good idea. I numbered my boxes, added a brief description, then put a detailed inventory in a spreadsheet. That way I could find my skillet when I needed it. Have a garage sale to make a little cash for the move (it will pay to feed the friends who move you, at the least). Donate the rest. What can't be donated, put out on a free table. I had a goodbye party so that friends could help us finish the beer and wine we didn't want to move. Each guest was invited to take whatever they liked from the 'free stuff' area. It was silly but fun. Friends made use of all the opened stuff in the kitchen: cereal, various pickles, soy sauce, fish sauce, and other condiments."
Kristie said: "One thing to remember for Moving Packing Tips, when you pack heavy things like books, use small boxes. The tendency to pack books in a big box will just make it impossible to move."
Rosalind said: "Use your blankets as cushions for breakables like mirrors. I quilts to cushion glass tables and such. I use everything I have that can do two jobs."
Jill said: "Label, Label, Label. I am retired military and the last time I moved I had no problem getting boxes into the correct rooms. That's because of big Sharpie labels on the top and side of each box.
BR-1 = Master bedroom, BR-2 = next bedroom down the hall, KT = kitchen, DR = dining room, BA-1 = first bathroom, CL = closet, ST = storage, etc.
I hung a sign on the front door with a hand-drawn floor plan and I never had to explain to anyone where the boxes belonged. We had close to 250 boxes (six kids) and it went like clockwork. Good luck."
Holly said: "Label everything, you just need a black marker, but oh man that is something you will thank yourself for later. Garbage bags are a great way to pack stuffed animals, pillows, etc.
Pack a Ziploc sandwich bag full of dog food for the pooch for each meal, and add a couple extra just in case.
Pack in order… meaning pack within a month of your move date starting with decorative, then out of season wardrobes, non-necessity items, and so on. Pack down to the bare necessities just days before the move. This also frees up the walls in case you have to paint before you leave. Hope this helps! Happy Packing!"
Emily said: "We bought the different patterns of duck tape, and designated a color per room. Then, we put a square of that color on the side of the box for the room it was to go to."
Lynn said: "That's what I do, but with colored dots. The green dots go in the kitchen, the blue dots are for the living/dining rooms, the yellow dots are for the bedrooms, etc. It's easy to put dots on 3 or 4 sides of the boxes for easy identification."
Melony said: "I am a interior decorator in Northeast MS and I have moved a lot during the course of my life. It is always helpful to have a moving sale before moving to your new home. Not only will there be less to pack, but you will also have a few extra bucks to help with the moving expenses. Getting rid of old decor that you are not going to use in your new place or clothing that no longer fits means less packing=)
You could also use the extra money for new decor! Hope this helps…"
Emily said: "Moving Packing Tips? Purge, Purge, Purge! My husband and I once did a move in 24 hours start to finish. We knew the move was coming at some point, but didn't know when exactly. I planned ahead by getting rid of a ton of stuff the month or so prior, and that was an enormous help."
Becky said: "When I moved four years ago after living the same house for 22 years, I decided I was going to do it right. First, I started by getting free boxes from the local stores, I found egg boxes to be the best.
Things I wanted to move I boxed and marked, and put the box in the POD that same day. Then, I made a thrift store pile to donate and threw away all the junk. I did a little each day during the week and really dug in on the weekends. Finally, I did not give up and toss things in a box figuring I would deal with it in the new home. Who does that?? It is an excuse. I can honestly say that four and a half years later this house is still fairly organized. When I had the chance for a fresh start, I took advantage of it."
Kathy said: "The day of our move, I made Pulled Pork in the crockpot! Unplugged from old kitchen, plugged into new kitchen, voila my family moving crew fed and happy."
Bertrice said: "Be cautious about using garbage bags. I've heard many horror stories about things being trashed that were not trash. If you have real china dinnerware, do not wrap in newspaper. It will make permanent stains. Use towels and sheets to wrap wall art. Use a marker to write GLASS or UP [with an arrow] on boxes that have delicate items.
Back up all your computer data ahead of time. Have a "need it first: box or two, that includes toiletries, a change of clothes, towels, etc."
Myra said: "Make sure to get a change of address form from the Post Office. There are often coupons for local businesses in there that may be of use for you."
Laura said: "Have a folder with all your important documents with you. Birth certificates, emergency numbers, utility contacts, etc. As a retired military spouse, one of my jobs was to keep up with that and know where it was at all times."
Lauren said: "My husband packed the coffee maker last. Right at the opening of the moving truck. I started making coffee before we were even half way done packing."
Christine said: "To help you get motivated for the move and all the packing, look at the venture as a two week vacation. Pack a suitcase and your minimal toiletries, get some paper plates and plastic cutlery, then pack everything else. I often start with knick-knacks, art on the walls, and draperies. It will make the house look bare right away and help you feel like you've got a good grip on the move, keeping you motivated to keep going."
Sara said: "Having just moved, my best Moving Packing Tips would be to wrap pictures and breakables in your sheets and towels. Everything moved safely, nothing broken."
And finally, Renee said: "Join the military and they will do it for you for FREE. 🙂"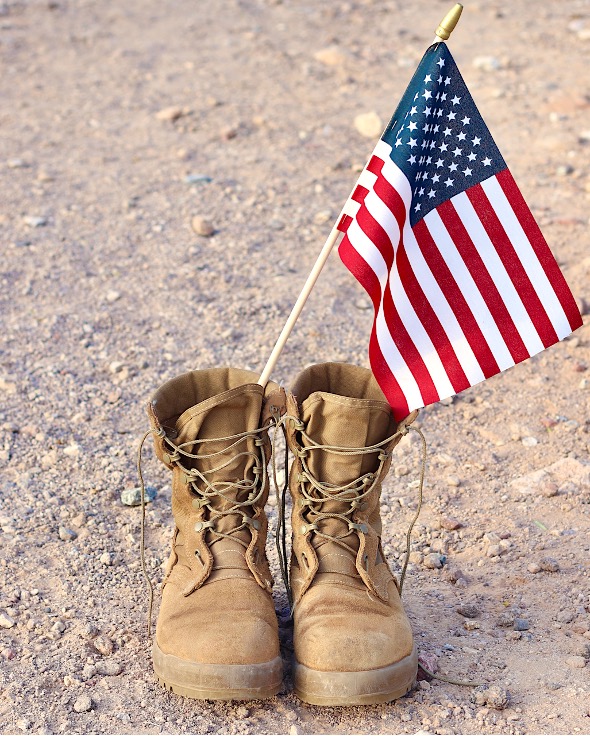 Want even more creative tips for your current and future home? Now that you've loaded up on Moving Packing Tips, get inspired with these fun ideas…
Here are some easy Home Staging Tips I've compiled just for you, with the help of my hubby who is a Realtor here in Phoenix.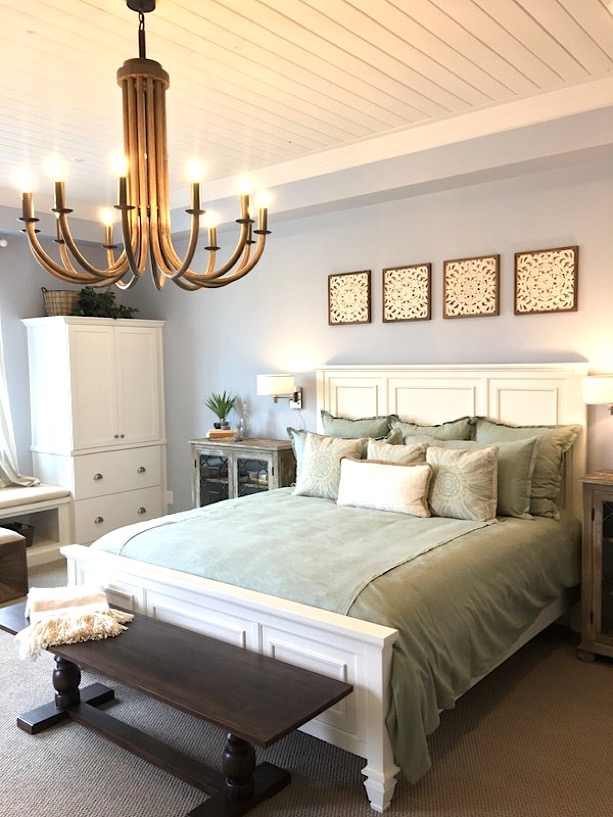 Whether you plan to sell your home or enjoy your home for years to come, these ridiculously simple Curb Appeal Projects can be tackled any weekend.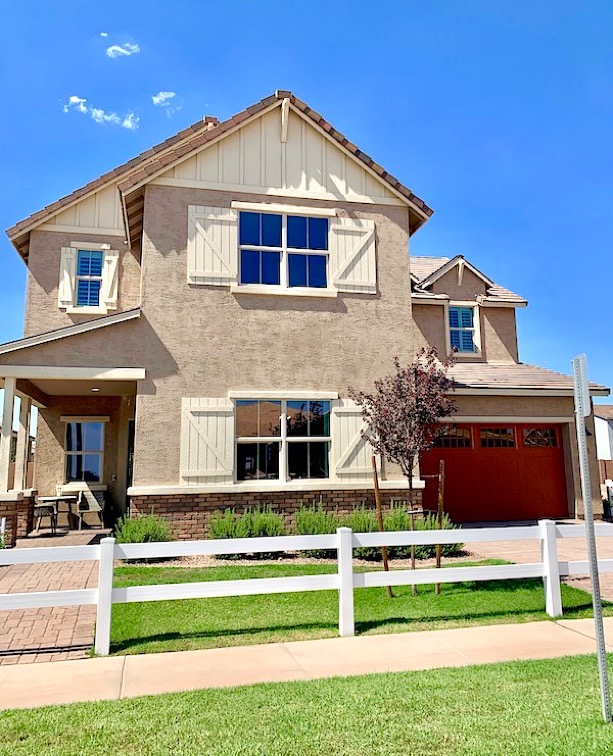 Not only are these recipes a more natural version of your store-bought favorites, they'll also save loads of money!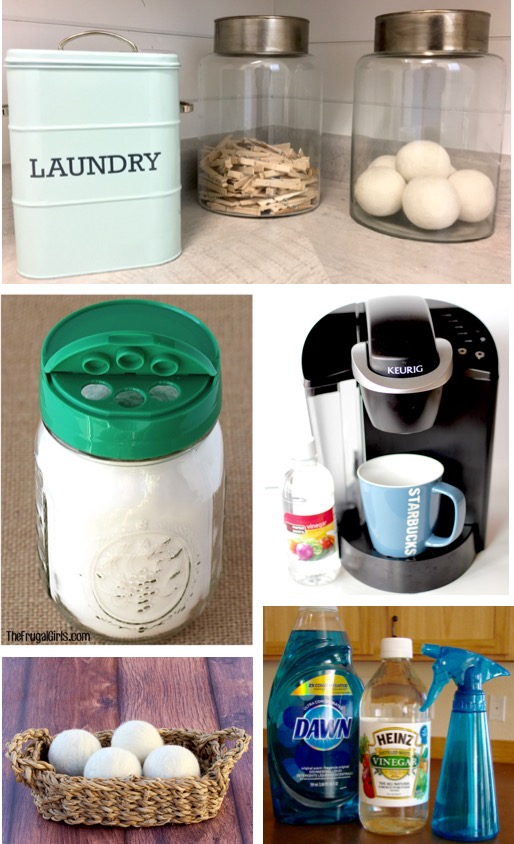 Make your space count with these Creative Storage Solutions for Small Homes!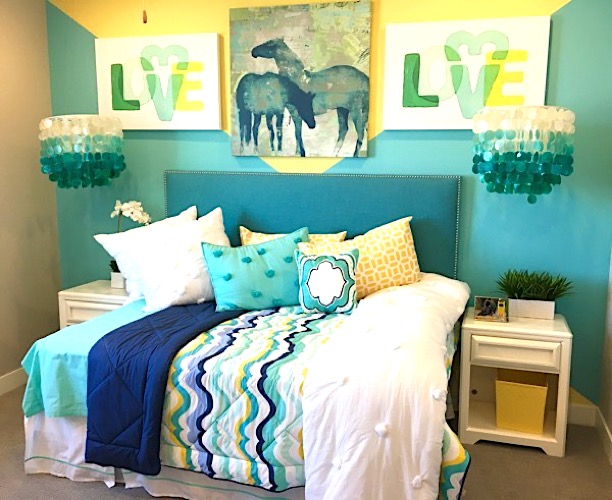 Whether you're wondering how to organize a messy garage or how to make your space work better, use these Garage Organization Ideas on a Budget to take back control!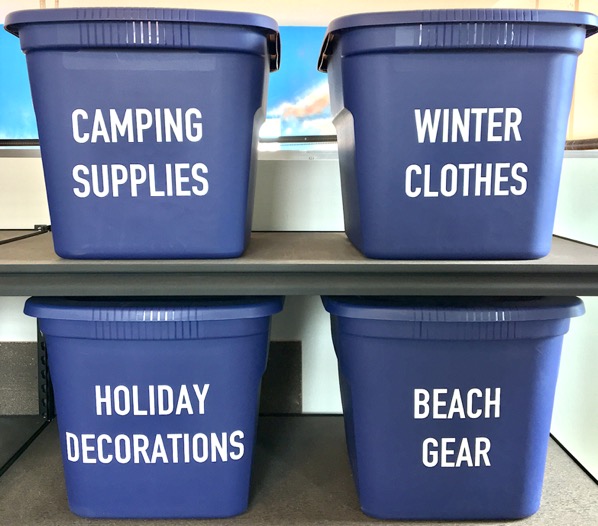 These simple tips and tricks are designed to put you at ease and help you with all of those little details when buying a house for the first time.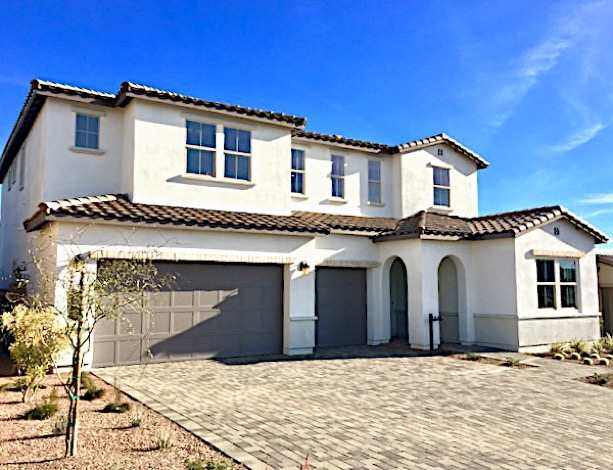 Are you ready to move out and get your own place for the first time? You've just stumbled across the Ultimate Guide for How to Rent Your First Apartment. Adulting is about to get really fun!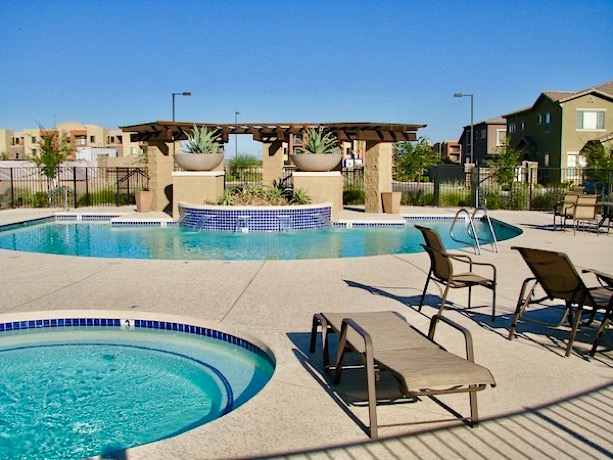 Get ready to score some serious savings on your electric bill with these easy ways to Save on Heating Costs and Electricity!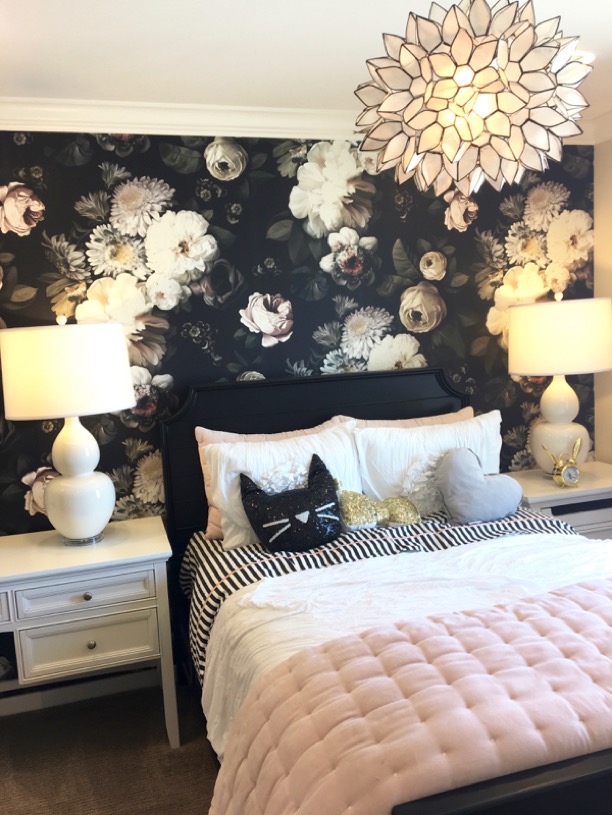 Frugal Girls LOVE great deals! Before you shop, check out these Insider Tips + Shopping Hacks that will save you so much money at your favorite stores!!
Check out these affordable ideas and frugal hacks for your home. Saving money is about to get really fun!!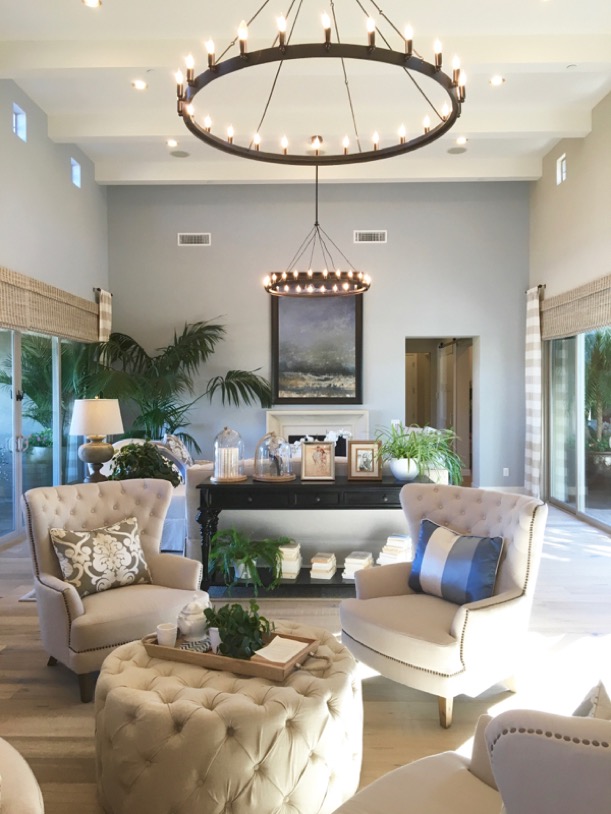 Whether you are on a low income or just want to slay that debt quickly, these tips and tricks will jumpstart your savings and cash flow quickly!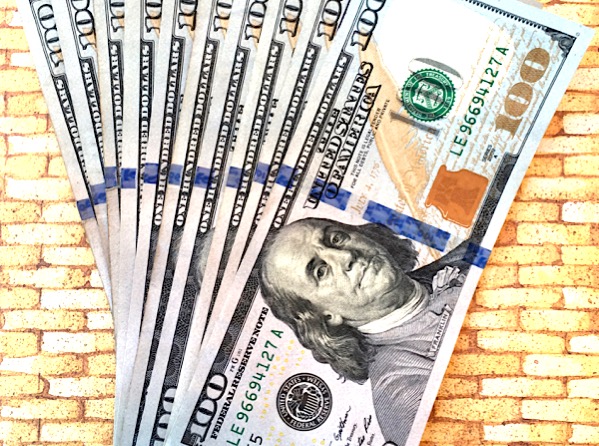 Use these creative part time job ideas to supplement your income while you also enhance your social life and stay better connected with others!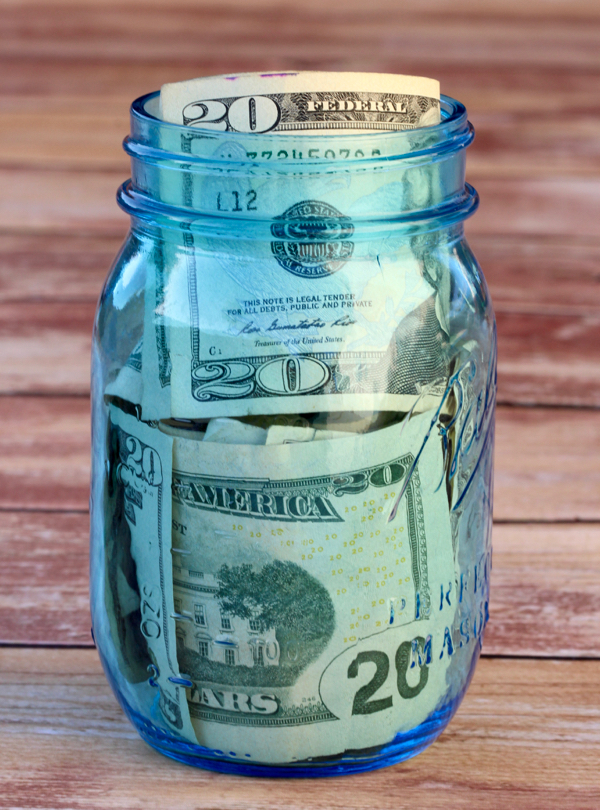 Now that you've scored all of these amazing Moving Packing Tips, don't miss out! Get all the latest fun new Frugal Girls Tips, Recipes, + more right here….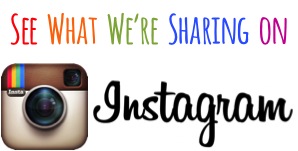 So do you have any favorite Moving Packing Tips or Tricks??
Leave a comment and share!