I may get
paid
for ads or purchases made through links in this post.
Get ready for a flavor party when you try one of these Pork Dinner Ideas for tonight!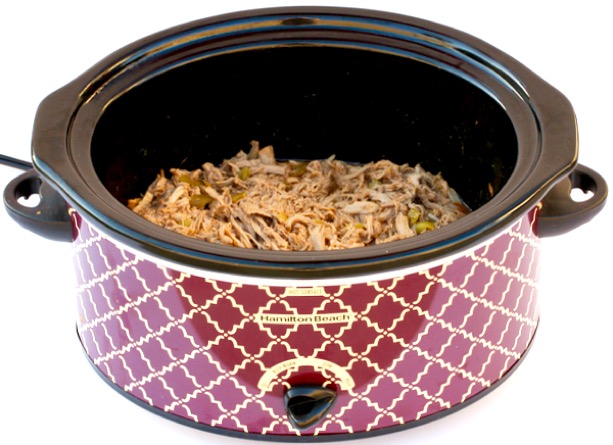 These incredible and easy to make
Pork Dinner Ideas f
or tonight are sure to satisfy!
Want to look good… even when you don't have much time?  These oven baked and slow cooker pork recipes are some of my family's favorites, and they're such an easy dinner to dish up on those busy weeknights.
Craving bacon?  How about Pulled Pork, or maybe even Ribs?  Then throw in some amazing Ham and Pork Chops to cover all your cravings!  We love pork here!  From easy dinners to delicious sides, these easy recipes are kid approved family favorites!
Buckle up… and get ready for some delicious pork dinner inspiration!
Pork Dinner Ideas For Tonight
Related:
Slow Cooker Pork Recipe Main Course Ideas:
Transform your ham with some tender loving deliciousness when you make this Best Crock Pot Ham Recipe!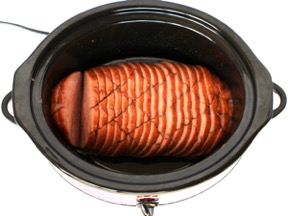 Throw those pork chops in the slow cooker and give them some Coca Cola BBQ love!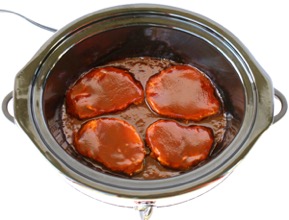 Use this easy Crockpot Maple Barbecue Pork Chops Recipe to add some country sweetness to your pork chops!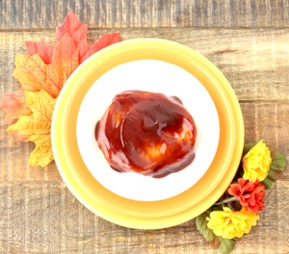 Add your favorite buffalo sauce flavor to your pork chops with this easy Buffalo Ranch Pork Chops Recipe!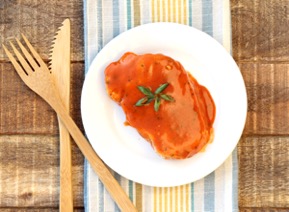 It's time to cook our chops low and slow in the Slow Cooker, then smother them in an irresistible glaze of Root Beer and BBQ Sauce.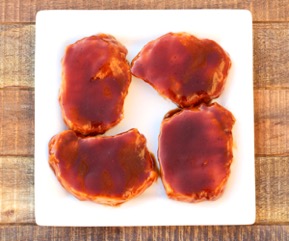 Calling all barbecue lovers: it's time to finally meet your new favorite dinner!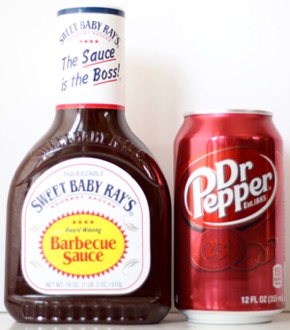 Making your Pork Chops in the Slow Cooker is so easy, it's almost like cheating!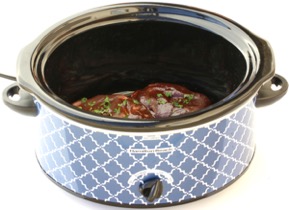 You just found a new 4 ingredient favorite dinner… and it is so so good!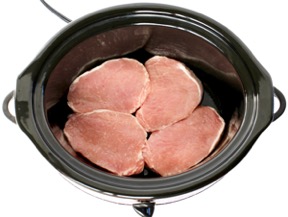 This Garlic Parmesan Pork Chops Crock Pot recipe is packed with all the savory buttery cheesy goodness you can handle.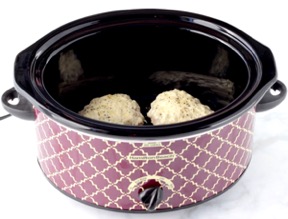 These Creamy Italian Pork Chops are smothered in a rich and decadent Italian sauce, YUM!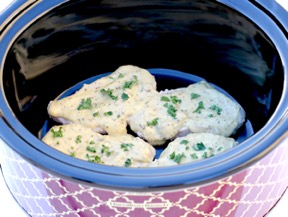 Pesto packs so much amazing flavor, and it's the perfect compliment to this easy Crock Pot recipe!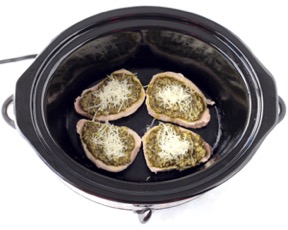 Crank up the flavor at your dinner table tonight with these easy Crockpot Apple Pie Pork Chops!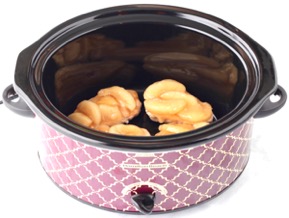 Satisfy your homestyle comfort food cravings with these tender and juicy country smothered pork chops!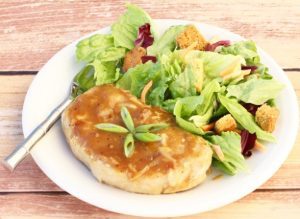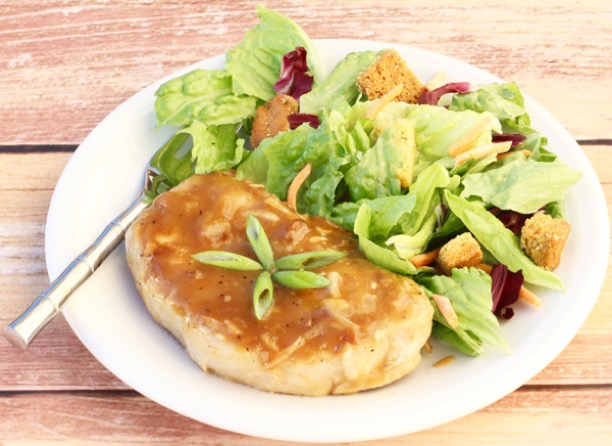 Give your week a splash of tropical flavor when you serve up this Crockpot Hawaiian Pork Chops Recipe!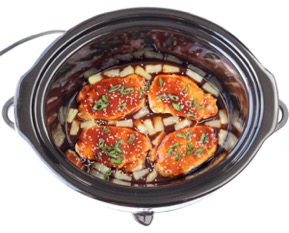 Crank up the flavor at your dinner table tonight with these easy Crockpot Sweet and Sour Pork Chops!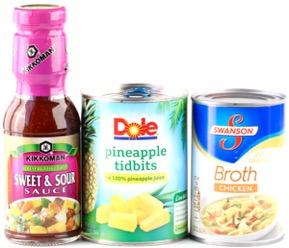 Get ready to tempt your family with this yummy Honey Garlic Pork Chops Crock Pot Recipe!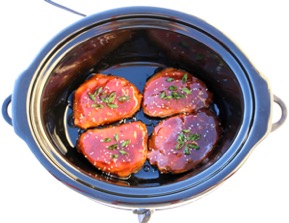 You've been holding back and you didn't even know it!  This is the week you smother your pork chops in some maple brown sugar perfection… and it's gonna be soooo good!!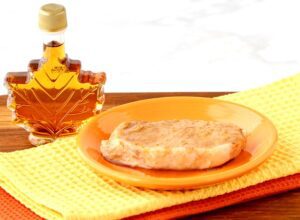 This delicious Crockpot Cranberry Pork Chop Recipe delivers Fall flavors and comfort food goodness all in one dish!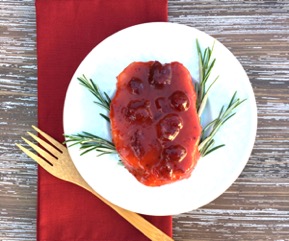 With just the right amount of sweet and tangy, this easy pork chops recipe delivers the perfect one-two punch of deliciousness!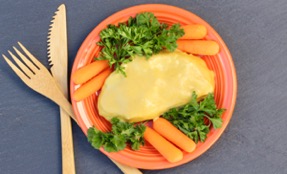 The flavor-packed ranch dressing and cream of chicken soup adds amazing flavor to this Crockpot Ranch Pork Chops Recipe.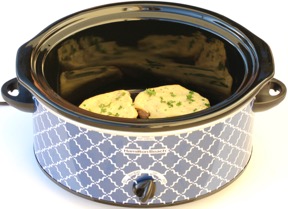 Making pulled pork is so easy in the Crock Pot and this Crockpot BBQ Coca-Cola Pulled Pork Recipe delivers big time flavor!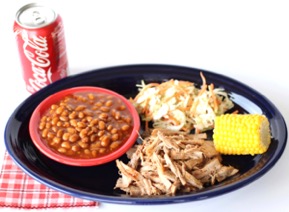 Infuse some amazing flavor into your pulled pork with this Slow Cooker Sweet Pork Recipe!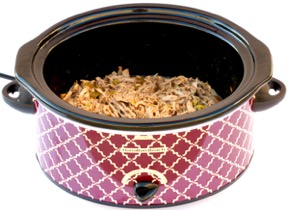 A recipe that takes hardly any effort, cooks your pork low and slow, and delivers amazing flavor… yup, this recipe is a keeper!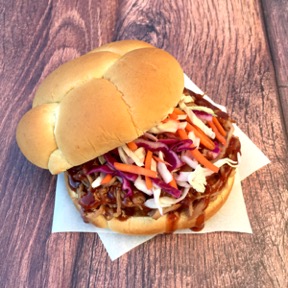 Grab the napkins… or better yet, the whole roll of paper towels.  Things are about to get messy good!!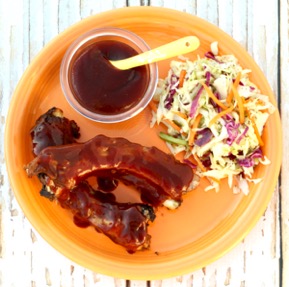 Using your Crock Pot is like cheating, but no one will ever know!  Plus… just 5-Ingredients is all you'll need!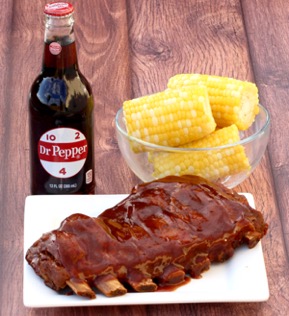 Craving some crazy-good Fall-off-the-Bone BBQ Ribs??  Nothing could be simpler than this Easy Crockpot BBQ Coca-Cola Ribs Recipe!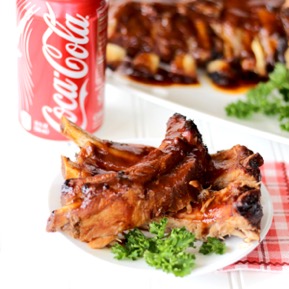 Serve your family some fall-off-the-bone deliciousness when you make these easy Crockpot Honey Garlic Ribs!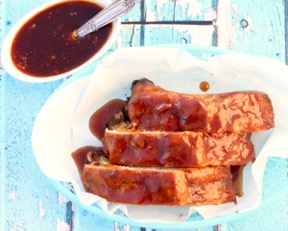 This Easy Crockpot Ham delivers so much flavor with so little effort!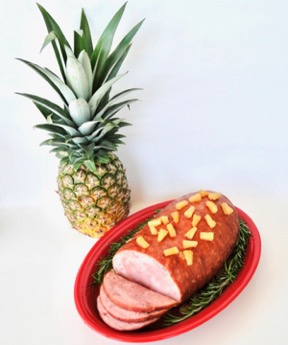 Oven Baked Pork Dinner Recipes:
You will fall in love with this simple, full-flavored Glazed Pork Tenderloin recipe that is out-of-this-world delicious.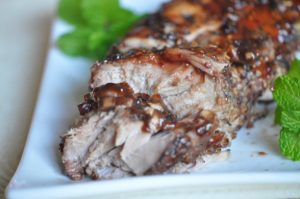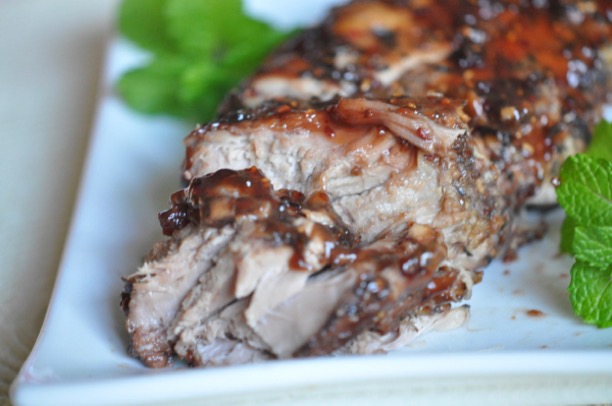 Craving some comfort food?  Let me introduce you to this Easy Country Style BBQ Pork Ribs Recipe!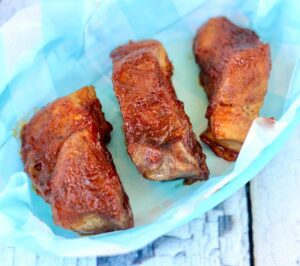 Got an all-American dinner craving?  Check out these Easy Bacon Wrapped Hot Dogs!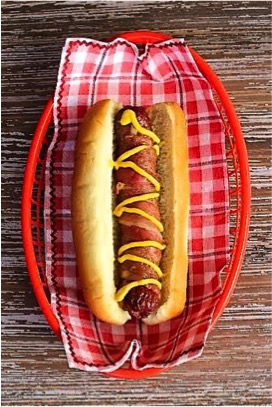 Easy Pork Side Dishes:
Craving the most ridiculously delicious beans ever??  You'll love this Crockpot BBQ Bean Recipe!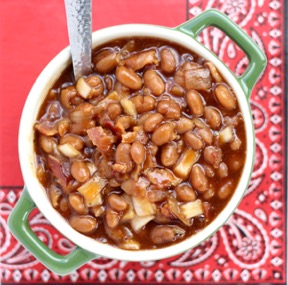 Grab your fork, spoon, or just use your fingers!  This Easy Cheesy Bacon Macaroni Casserole is totally tempting!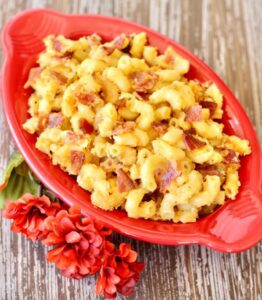 These Bacon Lover's Potatoes define decadent potatoes!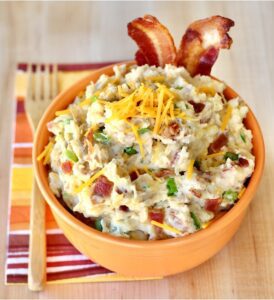 These are perfect for any Holiday or Party… or even dinner this week!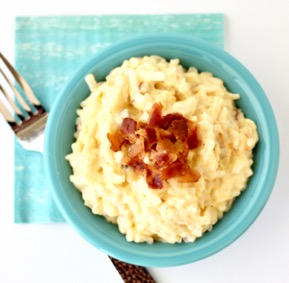 This easy Bacon Ranch Potato Salad Recipe is sure to appeal to your inner bacon cravings!!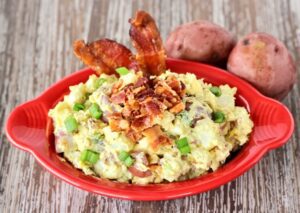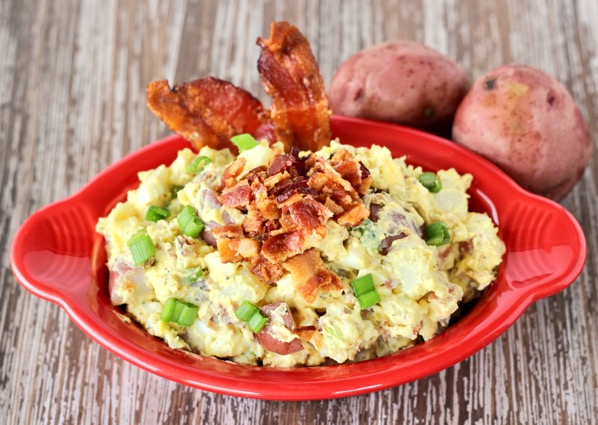 These Dutch Oven Baked Beans made with sweet BBQ sauce and tangy ranch seasoning are the perfect cowboy beans recipe!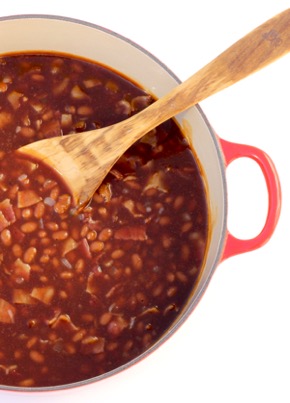 Making your Crockpot Green Bean Casserole with Bacon is pure genius.  What an easy way to upgrade your green bean casserole!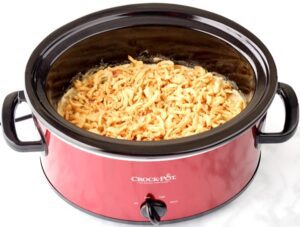 Pork Recipe Money Saving Tips:
Want to know how to cut your grocery bill in half?  Keep more cash in your wallet with these easy money saving tricks!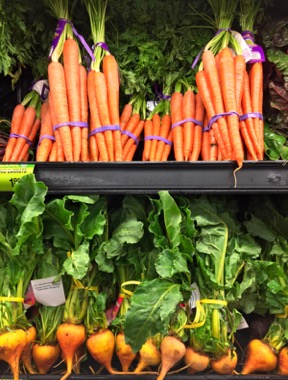 Ready for even more seriously delicious dinner inspiration?  Shake up your dinner menu with some of these tasty ideas…
Serve your beef up in style with these amazing Crockpot Beef Recipes!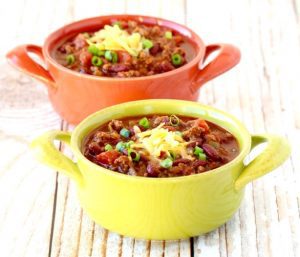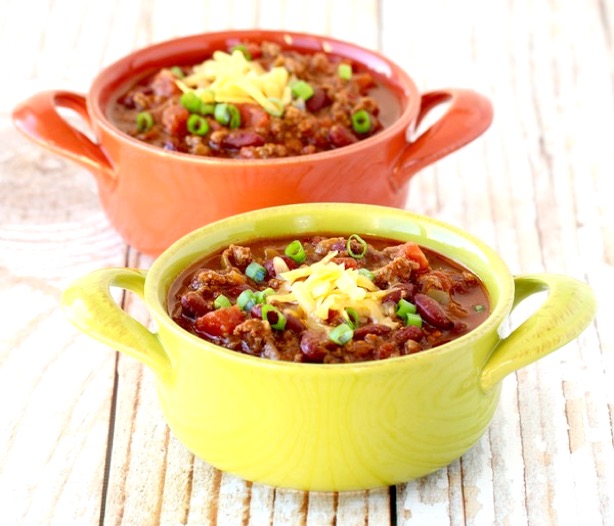 Infuse some hearty goodness into your week with one of these easy ground beef recipes!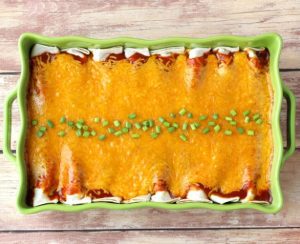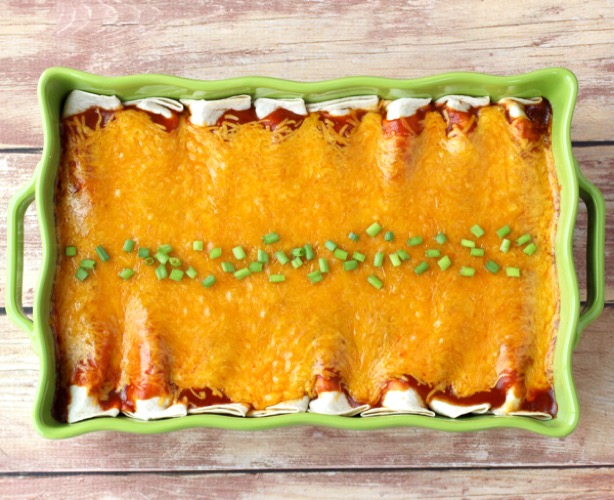 Take the yummy flavors of Rotisserie Chicken and make these easy Rotisserie Chicken Recipes the whole family will love!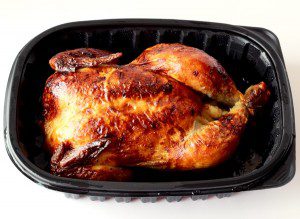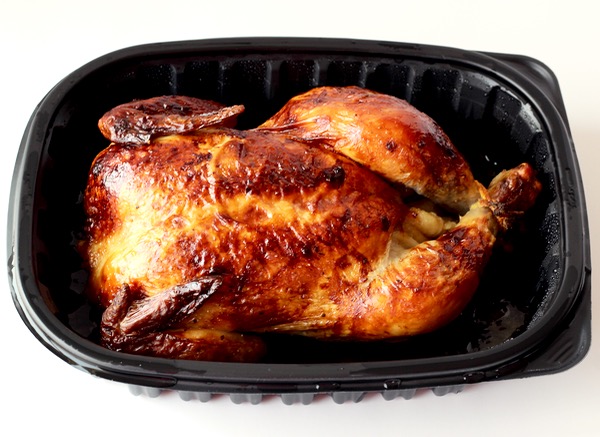 Give your dinner menu a tasty shakeup with these easy sandwich recipes for lunch and dinner!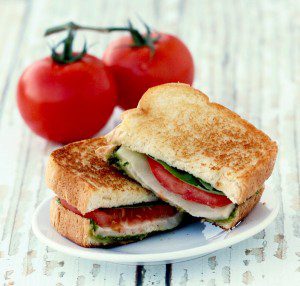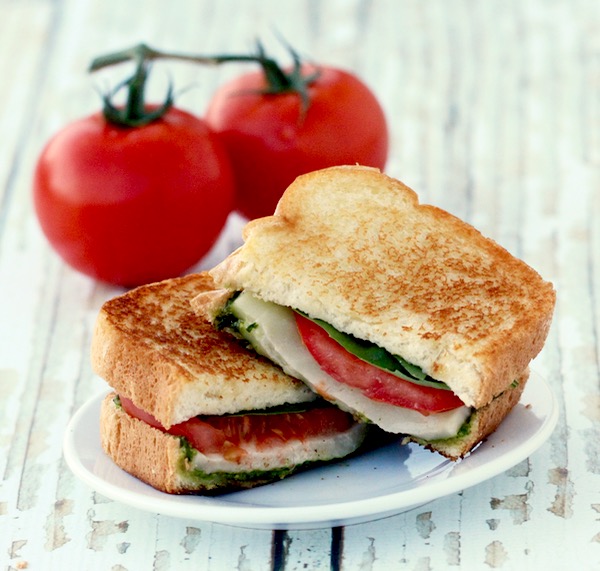 Add some new family favorites to your menu this week with these Top 20 Boneless Skinless Chicken Breast Recipes!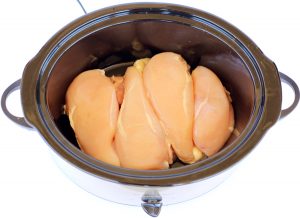 If you love barbecue, you'll really love the tasty simplicity of these yummy BBQ Recipes!

This BIG List of Easy Casserole Recipes will load you up with yummy comfort food recipes!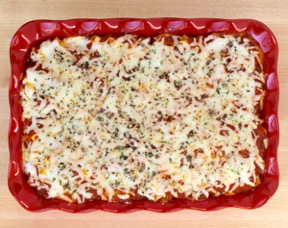 Don't miss out!  Follow along for more fun recipes with The Frugal Girls right here…


So have you tried any of these Pork Dinner Ideas yet?
Share with us in the comments below!