Could you use some easy recipes to feed a crowd on a budget?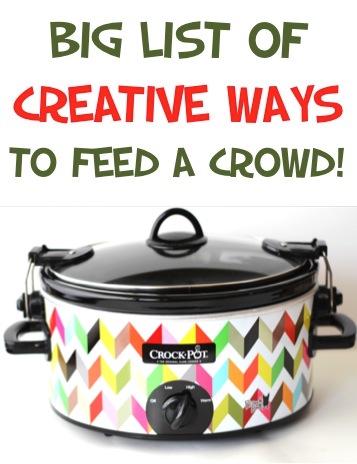 Sometimes the whole gang shows up and your like… what am I going to feed all of these People?
Have no fear, just get prepared with these Recipes to Feed a Crowd on a Budget!
Need some easy recipes and cheap family meals for those out of town guests??  These Easy Recipes to Feed a Crowd on a Budget will save the day!
Delicious meals don't need to be complicated, and your family and friends will be begging for seconds with these Crowd Pleasing recipes!
Related:
Recipes to Feed a Crowd on a Budget
I received the following question from frugal friend Brandy…
"For Thanksgiving, my husband's family of 5 are visiting for a week. We have 3 in our family already, so that makes 8 of us at the house for a week. Since we are on a budget, I was wondering if anyone had any thrifty meals that would feed a lot of people for those days before and after Thanksgiving. Thanks!"
Check out this BIG List of Creative Ways and Easy Recipes to Feed a Crowd on a Budget below… 
Cheap Meals Start with Free Groceries!
One of the first things you'll want to do is start stocking up on Free Grocery Gift Cards!  They'll come in so handy when you're ready to start buying ingredients for the recipes below.  Here are a few of my favorite tips…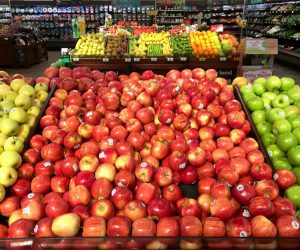 Save Money with Printable Coupons!
Before heading to the grocery store, be sure to print the latest Grocery Coupons for recipe ingredients and party essentials.  When you match up your printed coupons with the Free Grocery Gift Cards you've earned, you'll save even more!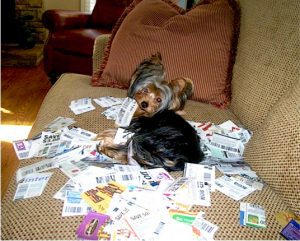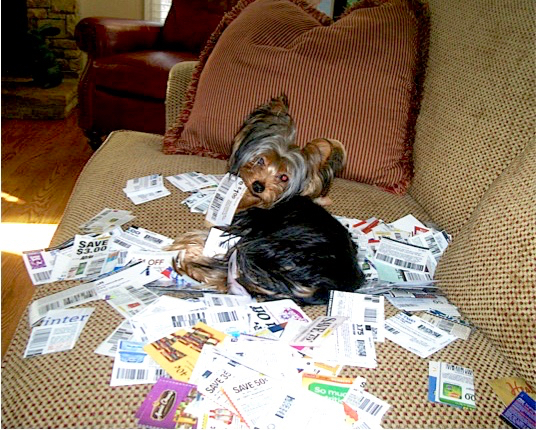 Delicious Recipes to Feed a Crowd on a Budget:
Jenny said: "Crockpot meals are yummy and typically last my family of four for about 2-3 dinners, so that would feed at least eight people for 1-dinner."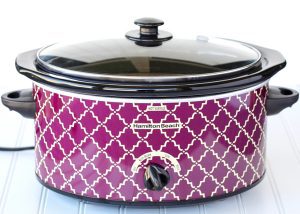 Deanne said: "Potluck it! Have everyone bring their favorite dish or dessert, and then share with everyone!  Wasn't that what happened in the very first Thanksgiving??

  Also, crockpot meals are great!  Shop the ads for local grocery store deals – one store around me has family turkeys on sale for $0.69 per pound.  Clip Coupons and buy things in bulk.  Good luck!!"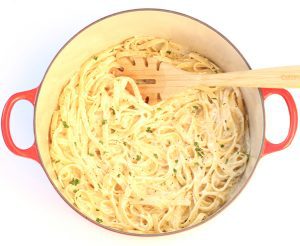 Kathy said: "I come from a family of nine.  Trust me when I say all of our meals were cost effective.  Mac & Cheese – the homemade kind – is one of our whole huge family's favorites.
Directions: take 2 boxes of elbow mac and cook according to directions, then drain and put back in the pot (DO NOT RINSE).
While mac is cooking you will shred 3 large blocks of cheese – our favs are sharp cheddar and Colby Jack.  Put shredded cheese over the cooked and drained mac, stir quickly and cover the pot.  Let sit for about 3-4 min. and stir again.  Cover one more time and wait another few minutes.  Stir and serve with a salad.  This mac & cheese is stringy and filling and amazing!  Inexpensive and delish!"
I absolutely love my dutch oven, and it's perfect for feeding a crowd!  You can use your 6 quart Dutch Oven to make a variety of Easy One Pot Meals that will your guests up and keep the kitchen cleaning… one pot is all you'll need!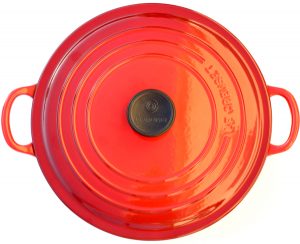 Kelly said: "It's not very traditional, but works great for us… we do tacos!  Refried beans on the side, or add it to a crockpot of taco seasoned hamburger to really make it stretch. Bowls of lettuce, tomatoes, cheese, black olives, onions, a bottle of Tabasco sauce, sour cream and salsa set out with a choice of hard or soft shells.  Everyone makes their own and that way even picky eaters are satisfied.  Plus it will work fine on durable paper plates for easy cleanup.  If there is any leftover, it makes for nice taco salads a day or two later."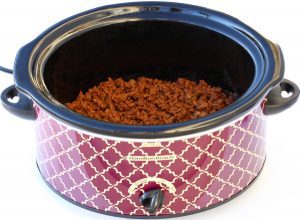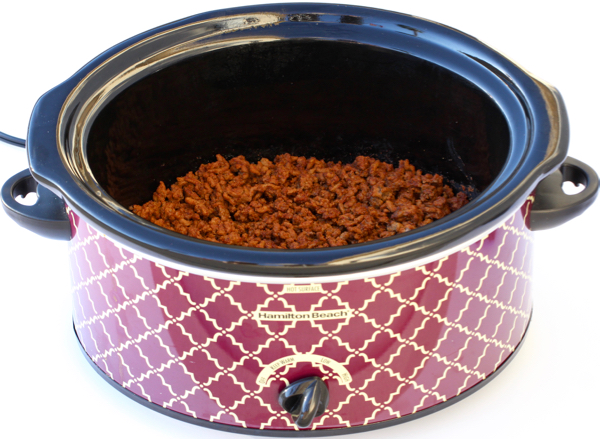 Angela said: "Enchiladas… cheese or meat and Spanish rice and beans for the side dishes. You can individually roll the enchiladas, or you can lay the tortillas flat and layer them; making a casserole of it.

Hope that helps!"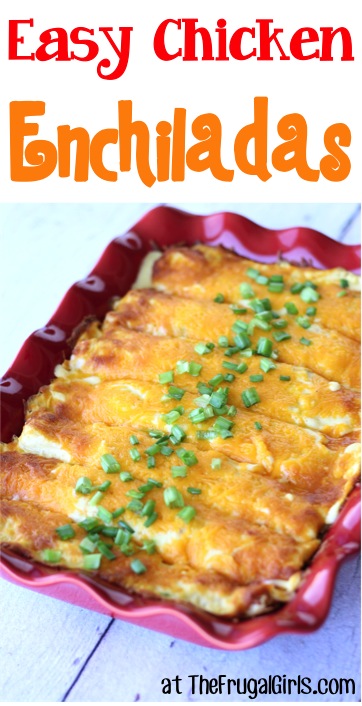 Jodi said: "I make Chicken and Dumplings often, but I use tortilla's instead of dumplings… they are not as thick and gooey and they cost less!  Just cut them in to strips or squares! The crockpot is your friend when it comes to a crowd!!"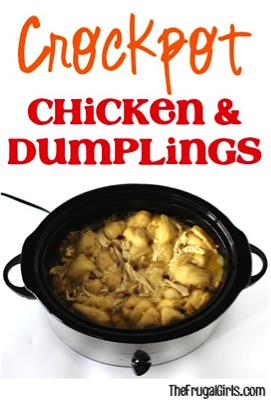 Grace said: "I would suggest making dishes that use inexpensive meats (or none at all) that can be used again as left overs. Big pans of homemade soups and/or stews, for example, are hearty meals. Add some bread and a salad! Same thing for Spaghetti and meat sauce or marinara. Casseroles with noodles…use left over turkey!

  And honestly, in this economy, I would suggest shopping with some of the other family members. Let everyone contribute!"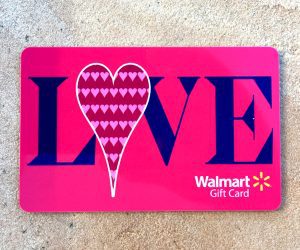 Kelly said: "Chili is always a favorite this time of year.  Beef stew, chicken and dumplings (I use Bisquick), baked spaghetti, baked mac 'n cheese, and meatloaf.  Salad and bread always help people to fill up so they don't eat too much of the main course.  Also a big pot of homemade soup or shepherds pie."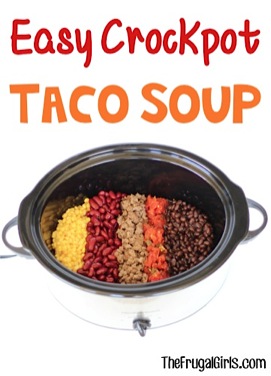 Lori said: "There are ten in my home when we have family over, so we do chili and bean soup A LOT!  Spaghetti or some type of pasta is always cheap and easy.  I also ask the adults to come up with a meal idea that they would like to purchase and prepare."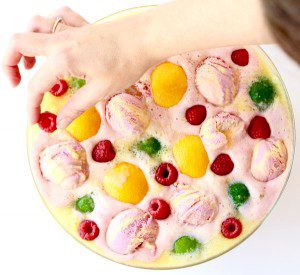 Kymberly said: "Honestly, more turkey! This time of year turkey is among the most affordable meats around.
I would roast a second turkey on Friday, if necessary, and make Turkey Pot Pies with it – homemade crust and leftover or inexpensive vegetables make this a fairly affordable dish.
The next day might be turkey soup (crock-pot or simmer) and hot sandwiches?
Breakfast casseroles are great and anything with bread and eggs as the main ingredient is pretty affordable, whether you make eggs and toast, french toast, etc.
I also save by not having more beverages than coffee, tea, milk, water and some breakfast juice for the kids."
Need extra space to entertain your guests?  I love using Folding Tables and Folding Chairs!  They can store flat when not in use, but are essential when you have a house full of people!

Dana said:
"We like to make pizza for family parties.  It's super cheap and easy to make your own pizza crust; just flour, yeast, water, and a little oil and salt.  Add in some sauce and toppings, and you have a great meal.  Plus let the kids help by topping the pizzas. They'll love being part of the action.
You can always make French toast for breakfast with a loaf of French bread, a few eggs and some milk.  This will feed a crowd.  Another cheap breakfast is pancakes… add in some of  your own maple syrup, and you'll feeding the family on a budget."

Drea said: "Make turkey broth from the bones, strain, and make turkey barley vegetable soup.  Very healthy, homey, and cheap!"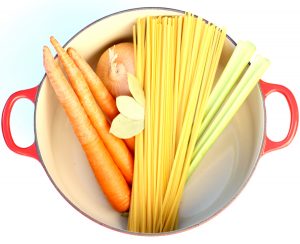 Lynn said: "Oatmeal is cheap for breakfasts, and some recipes can be quite special.  Try making it in the crock pot to have ready when you get up.  Also check out the clearance sections of the grocery for bakery items; make overnight French toast or breakfast bread pudding from a loaf of French bread, bought for under $1.  This will also make great stuffing.  Go vegetarian… with beans and rice, a pasta bake with no meat, etc."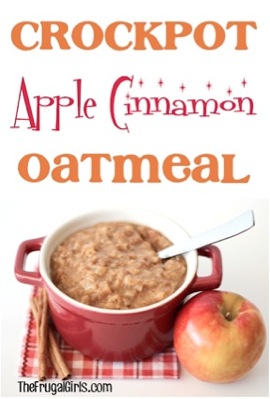 Sheri said: "This is my favorite cheap breakfast for a crowd – Egg Casserole:
1/2 large loaf of white bread
9 eggs
3 cups of milk(you can use canned milk in this)
1/2 lb. of sharp grated cheese
1 stick butter or margarine
salt and pepper to taste
Cooked bacon crumbled (optional – this was not in the original recipe )
Directions: Spray coat a 13 x 9 casserole pan. Cut the crusts off of the bread and cut the bread into strips or cubes.  Melt the butter and pour into the pan.  Cover the bottom of the pan with the bread.  Mix together eggs, milk, salt, and pepper.  Sprinkle 1/2 of the cheese over the bread, then pour on the egg mixture.  If you are using bacon or crumbled sausage (maybe Jimmy Dean's crumbles?), sprinkle it on now.  Cover with the rest of the cheese. Cover with foil and bake at 350 for about an hour, until set.  Remove the cover and let the cheese brown for a few minutes more.  This can be made in advance and refrigerated or frozen raw, and then baked ( allow extra time for baking frozen).  You can add what ever you like to this – salsa, onions, garlic, etc.  It feeds quite a few people for not a lot of money.  Most of the time, no one knows there is bread in it."
Lizzy said: "Recipes to Feed a Crowd on a Budget?  Depending on your budget, I'd only do one meal with meat a day.  Don't be afraid to use rice.  Some cheap (and easy) meals I've done, or will be doing are:
Taco Soup or Gumbo (eat it for 2 days); Ingredients are sausage (a pack a Hillshire), onion, red bell pepper, & a can of crushed pineapple over rice.
Curry Chicken; buy the yellow bottle curry at Trader Joe's and cook with chicken in the freezer that I got for $1.99lb over rice
Tamales: From Costco, just steam them.
If you double the recipes, there's always some leftover for lunch.  I don't do a big "sit down" lunch each day.  It's leftovers or sandwiches.  Also, I do a soup and salad, which can include pasta salad or grilled cheese."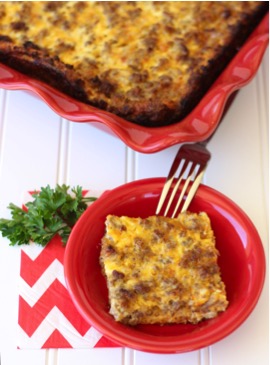 Grocery Money Saving Tips: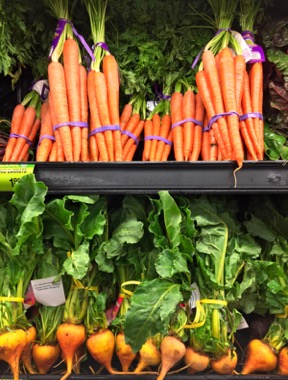 Don't miss out!  Get all the latest fun new Frugal Girls Tips, Recipes + more here…



So… what works for you??
Do you have any tried & true Recipes to Feed a Crowd on a Budget?
Leave a comment and share!