I may get
paid
for ads or purchases made through links in this post.
Infuse some hearty goodness into your week with one of these easy ground beef recipes!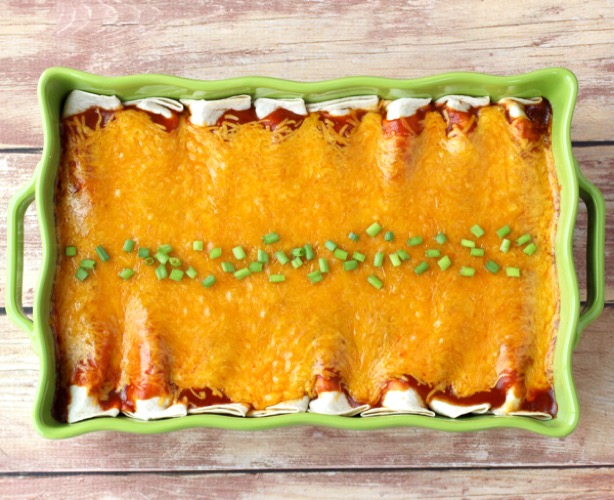 Bring a whole load of flavor to your dinner table when you add these
Easy Ground Beef Recipes
to your week!
With so many yummy beef inspired recipes to choose from, boring dinners simply don't stand a chance.   Making your family a flavor packed beef dinner is one of the easiest ways to skip right over Mundane Monday and make Tasty Tuesday a reality every day!
Are you ready to add some easy ground beef recipes for dinner with few ingredients to your week?
Let's get started…
Easy Ground Beef Recipes for Dinner
Related:
Easy Ground Beef Casserole Recipes:
Get ready for some easy cheesy beef deliciousness when you make this simple Beef Enchiladas Recipe!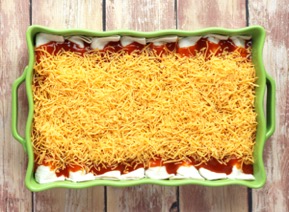 Easy Ground Beef One Pot Recipes:
Giving your spaghetti dinner a delicious taco twist is pure genius.  Mexican spaghetti is the perfect way to create happy smiles all around your dinner table.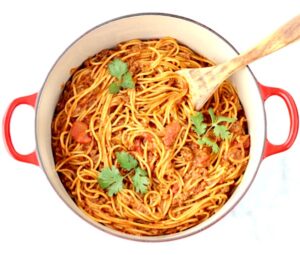 This Goulash Recipe is packed with so much delicious flavor and it even makes enough for leftovers.  An easy guarantee for more goodness to come…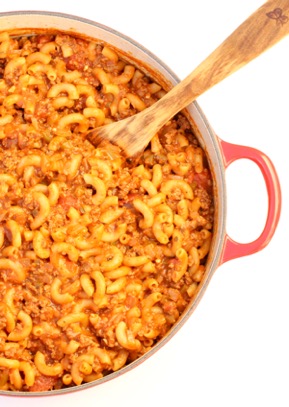 Easy Ground Beef Slow Cooker Recipes:
This Easy Crockpot Taco Soup Recipe is such a fun and flavorful way to shake up your dinner menu!!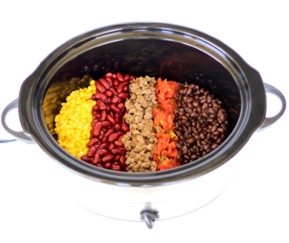 Get ready for a little bowl of Chili heaven when you make this flavor packed Easy Crockpot Chili Recipe with Beans!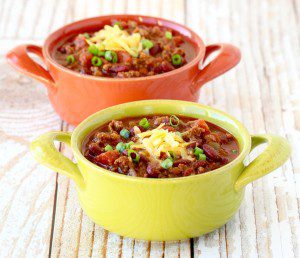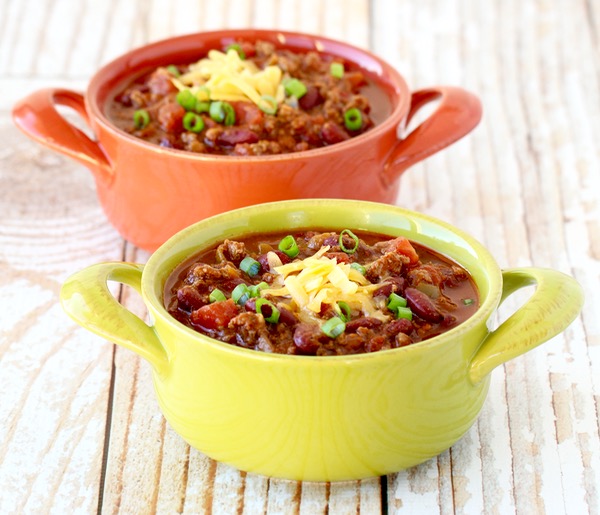 Make your Sloppy Joes slow cooker style with this easy Crock Pot Sloppy Joes Recipe!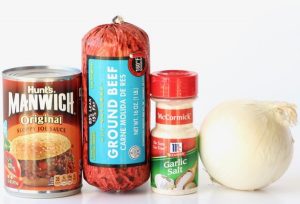 The homemade Taco Seasoning will keep your family coming back for seconds, and thirds, and more.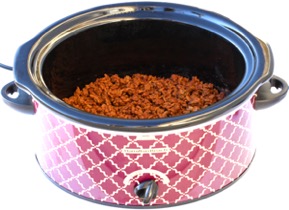 This Easy Crockpot Beef Goulash recipe is full of flavor and the perfect dinner for those busy weeknights!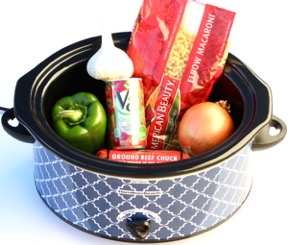 However you serve these Barbecue and Ranch Meatballs, they taste amazing!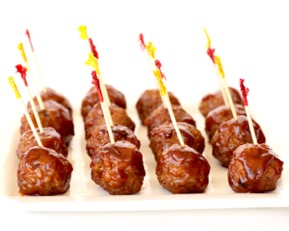 The tasty blend of sweet Coca Cola and your favorite savory Barbecue Sauce send these tasty little meatballs over the top!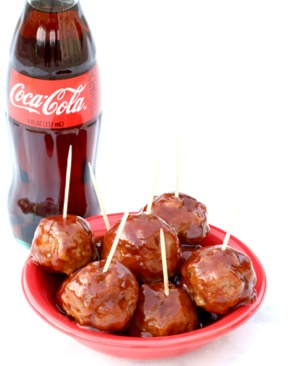 Some days require a little extra pizzaz.  This Crockpot Buffalo Ranch Meatballs Recipe is more than up to the challenge!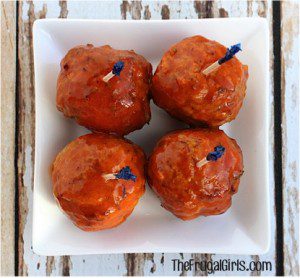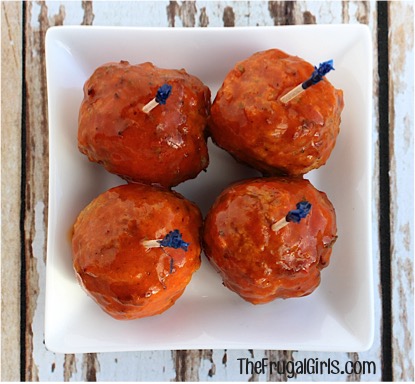 Serve up your meatballs Italian style for dinner this week!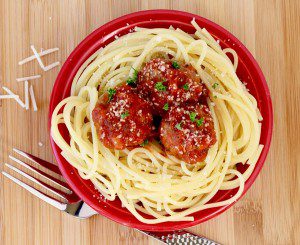 These crazy-good Sweet 'n Tangy Crockpot Meatball Sliders are out of bounds delicious!!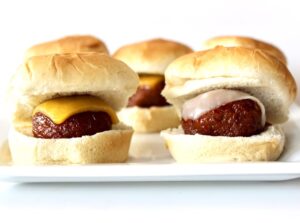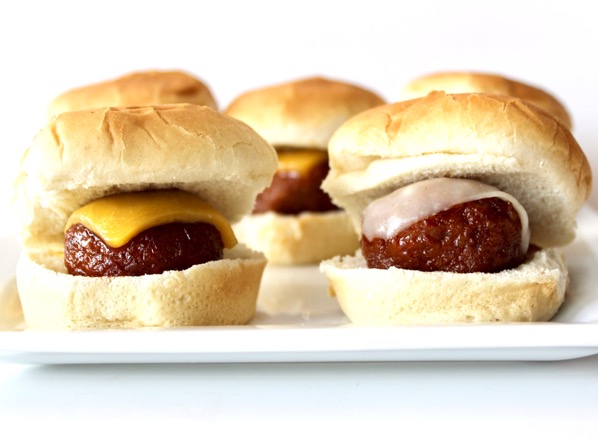 There's no need for Teriyaki take-out when you can make this incredible Crock Pot Teriyaki Meatballs Recipe at home!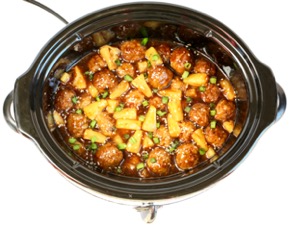 Want an easy way to indulge your cravings for Sweet and Sour?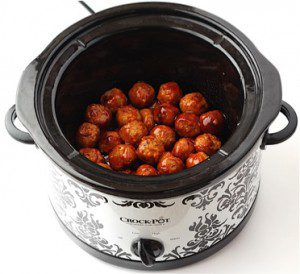 This sweet and sticky barbecue Orange Glazed Meatballs Recipe creates a slow cooked masterpiece that is absolutely divine!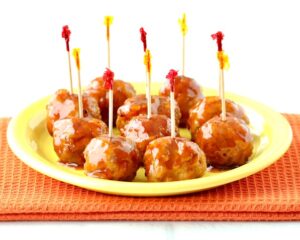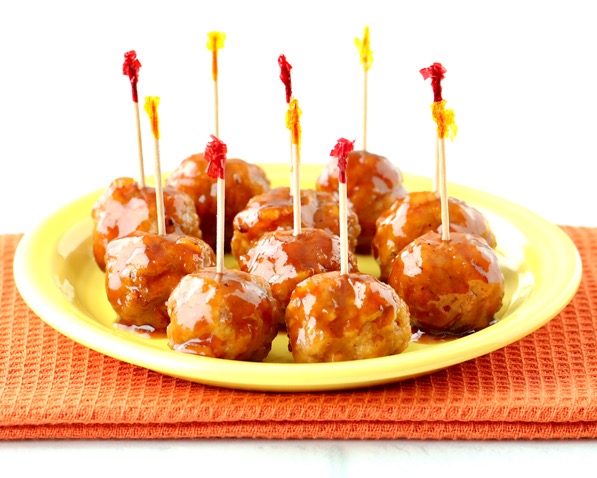 This Crockpot Honey Garlic Meatballs Recipe is insanely delicious and totally irresistible!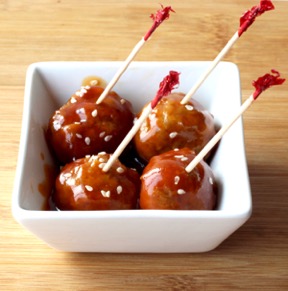 These Crockpot Grape Jelly Meatballs are the perfect combination of sweet and savory!  Always the hit of the party!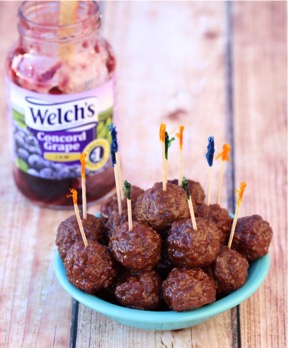 Looking for an easy Meatballs party appetizer?  Or a delicious Cranberry twist on your meatball sandwiches?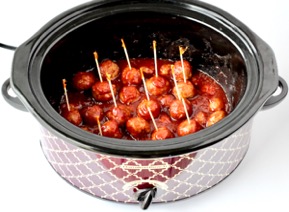 This Crock Pot BBQ Meatball Recipe is the perfect blend of sweet and savory, and the ultimate party crowd-pleaser or game-day must have!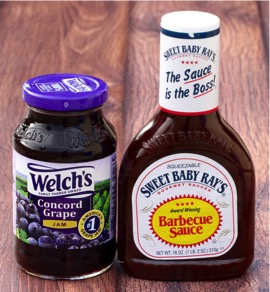 If you'd rather do anything else than brown meat over the stove, this trick is for you!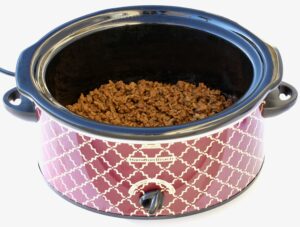 Easy Ground Beef Instant Pot Recipes:
This no-fail Instant Pot Sloppy Joes Recipe will make preparing your weeknight dinner fast, easy, and totally delicious!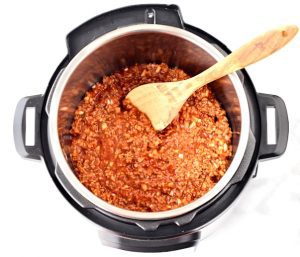 This delicious Instant Pot Goulash Recipe takes easy to a whole new level!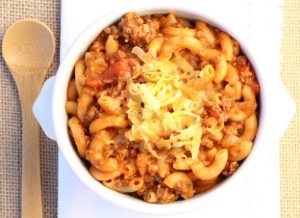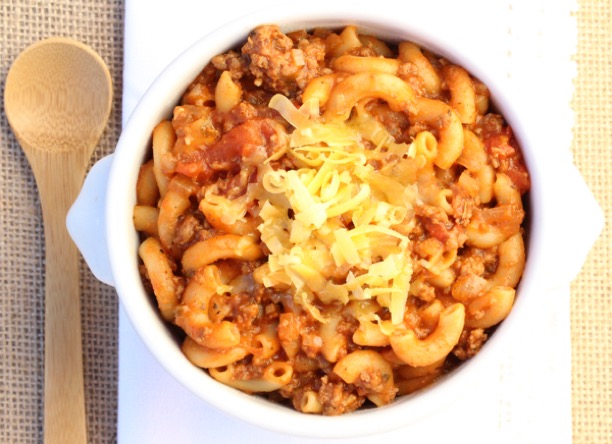 This beef taco soup recipe is a no nonsense weeknight dinner that is both easy to make and a serious crowd pleaser.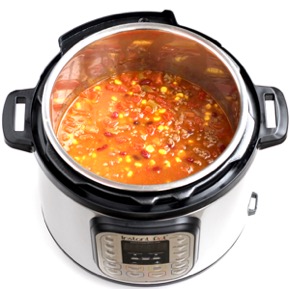 Making your own chili is actually crazy easy.  This best Instant Pot Chili Recipe is packed with flavor and takes hardly any time to make.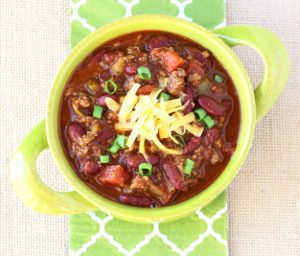 Get dinner done in a jiffy with this easy Pressure Cooker Italian Meatballs Recipe!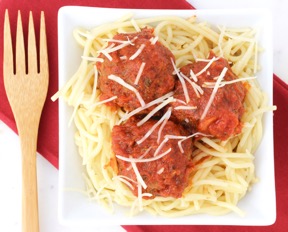 These incredible Sweet Chili Party Meatballs are bursting with flavor, ridiculously easy to cook, and always a hit with friends and family!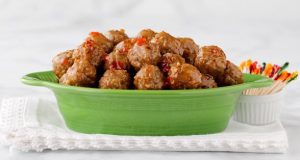 Tantalize and tempt everyone when you make this irresistible BBQ Coke Instant Pot Meatballs Appetizer!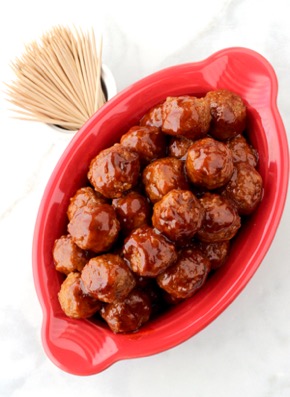 This easy-to-make Instant Pot BBQ Meatballs Recipe takes just 3 ingredients and is always a hit!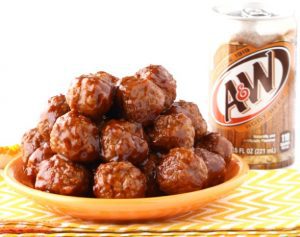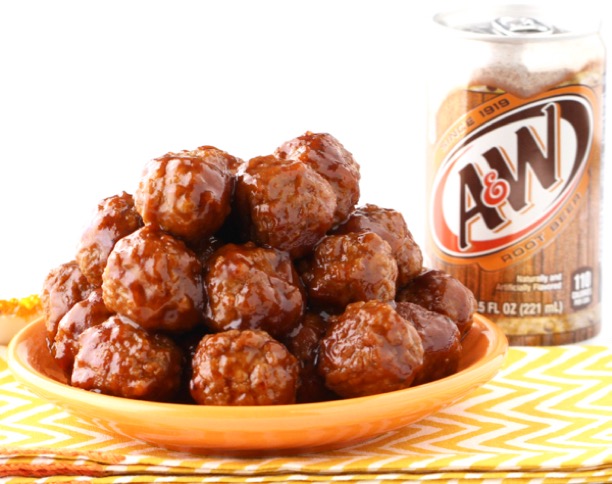 Jazz up your party menu with this crowd-pleasing Instant Pot Cocktail Meatballs Recipe!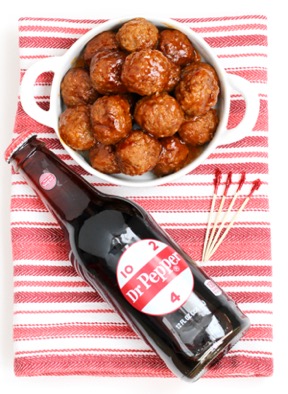 Easy Ground Beef Burger Recipes:
Infusing a grilled burger with a Hidden Valley Ranch Packet and Fritos is seriously cheating… and I love it!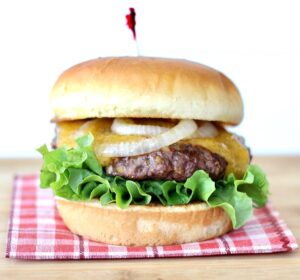 This BBQ Burger Recipe is simple, delicious and infused with a smoky BBQ infused flavor you're going to love!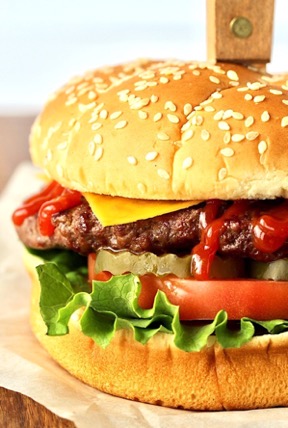 Your neighbors are going to experience some burger envy from across the fence when you grill up these amazing burgers!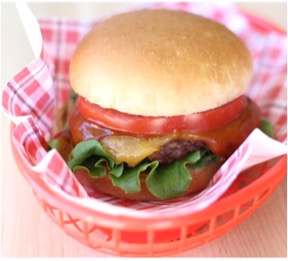 Grab some avocado and bacon, and get ready for some serious burger happiness!  Just don't forget the napkins!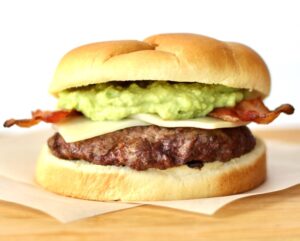 It's hard to resist a burger with grilled onions infused into the patty and topped with gooey melted cheddar and crispy onion rings!  Yum!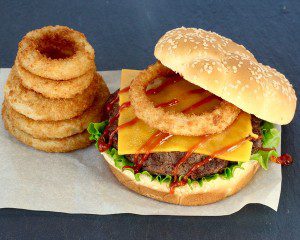 These teriyaki hamburger patties infused with sweet and tangy sauce and topped with chargrilled pineapples are a serious family favorite around here!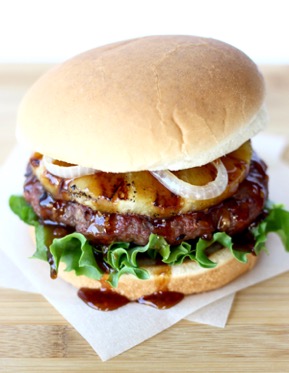 More Ground Beef Recipes:
Homemade meatballs don't need to be complicated! Check out this Easy Meatball Recipe!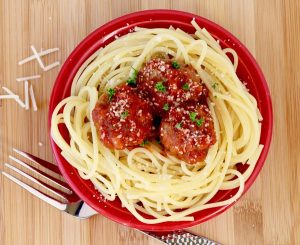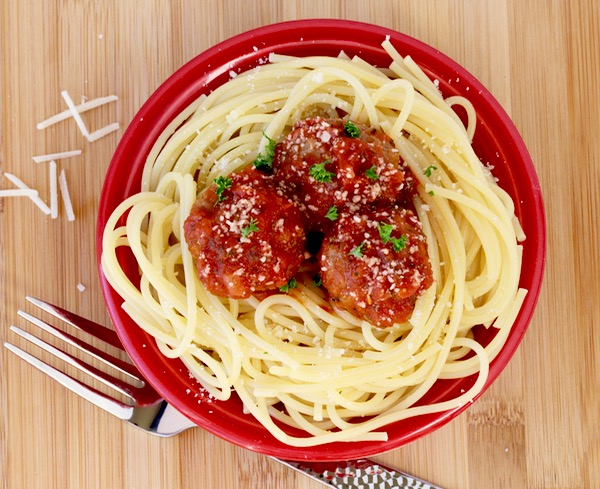 Want even more fun dinner recipe inspiration?  Be sure to also check out these yummy recipe ideas…
Serve your beef up in style with these amazing Crockpot Beef Recipes!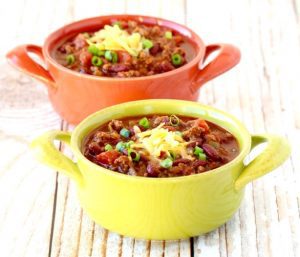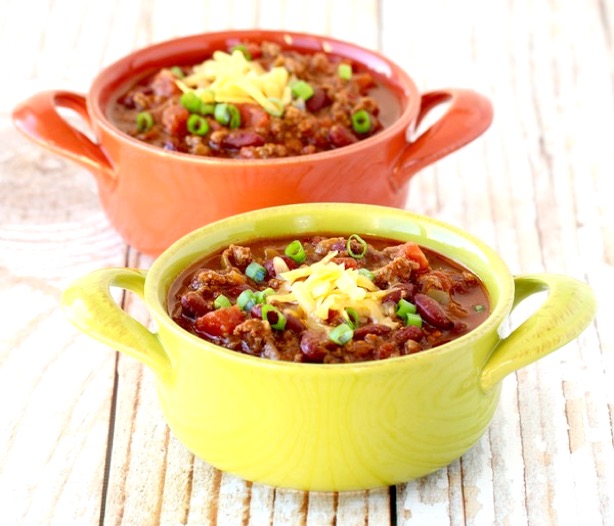 Get ready for a flavor party when you try one of these Pork Dinner Ideas for tonight!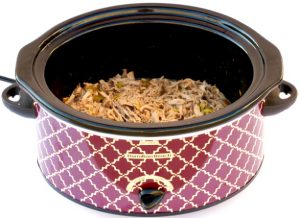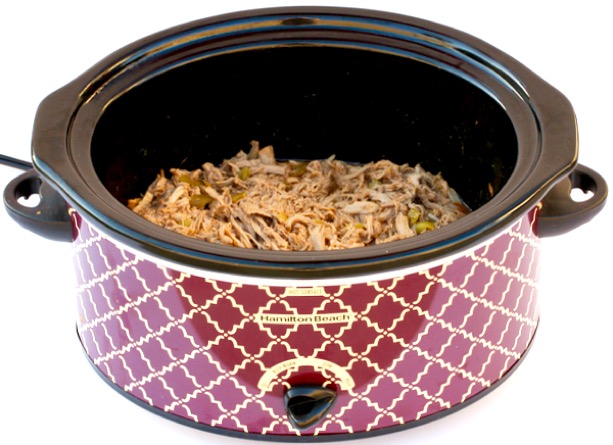 Give your dinner menu a tasty shakeup with these easy sandwich recipes for lunch and dinner!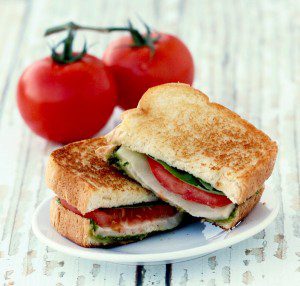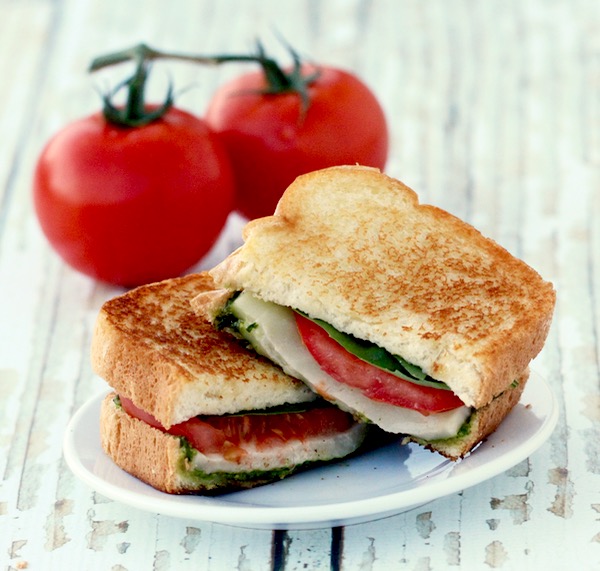 There is no seasonal limitation to enjoying this much delicious homemade soup flavor!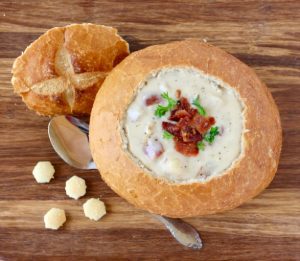 This BIG List of Easy Casserole Recipes will load you up with yummy comfort food recipes!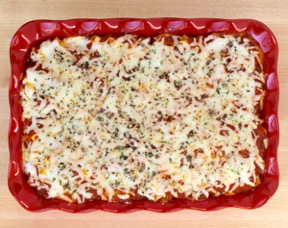 Take the yummy flavors of Rotisserie Chicken and make these easy Rotisserie Chicken Recipes the whole family will love!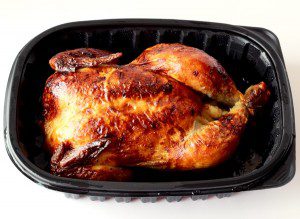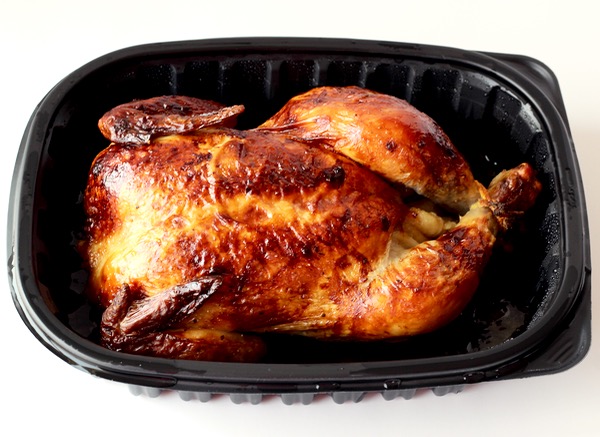 If you love barbecue, you'll really love the tasty simplicity of these yummy BBQ Recipes!

Grocery Money Saving Tips:
Want to know how to cut your grocery bill in half?  Keep more cash in your wallet with these easy money saving tricks!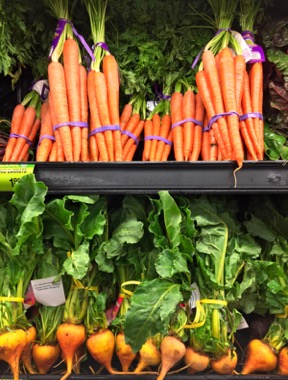 Don't miss out!  Come follow along for more Recipe fun with The Frugal Girls right here…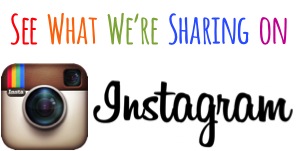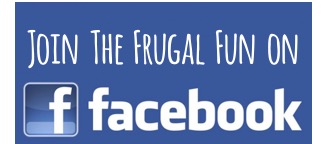 So have you tried any of these easy Ground Beef Recipes yet?
Leave a comment & share…