Make yourself these cute Mr and Mrs Peeps as a fun Easter idea this year!
I have a
serious love of Peeps
!  Do you??  Now to introduce 
Mr and Mrs Peeps
!
There's just something irresistible about those cute little marshmallow bunnies and chicks!  They've got the sweetest most innocent little expressions, don't they?
Related:
Mr and Mrs Peeps
My 11 year old was joking last night about how it might look if a Peep had a mustache.  Why not, I thought… why not?!? So out came the Wilton black sparkle gel, and on went the mustache!
He looked a bit lonely without a girl by his side, so I gave the Mr. a Mrs.! Just pop your Peep on a lollipop stick, and insert into a mason jar filled with Easter grass.
All done! Now it's your turn… go grab some Peeps and get decorating! 😉
I have even more Peeps Mania Recipes to share with you.  Check out these fun ideas, too!
Peeps Mania {8 Easy Recipes and Projects!}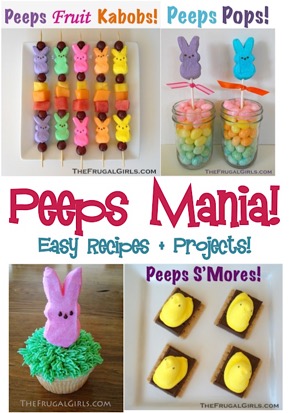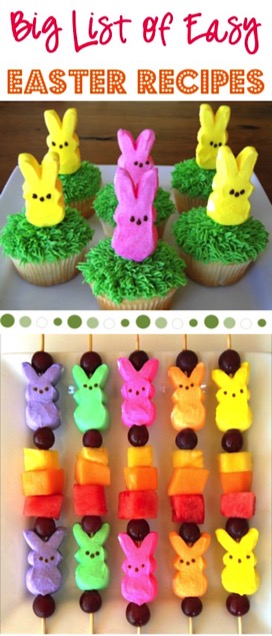 Don't miss out!  Get all the latest fun new Frugal Girls Recipes, Tips and Crafts right here…