I may get
paid
for ads or purchases made through links in this post.
Get ready to be refreshed with this original Shirley Temple Recipe with Sprite!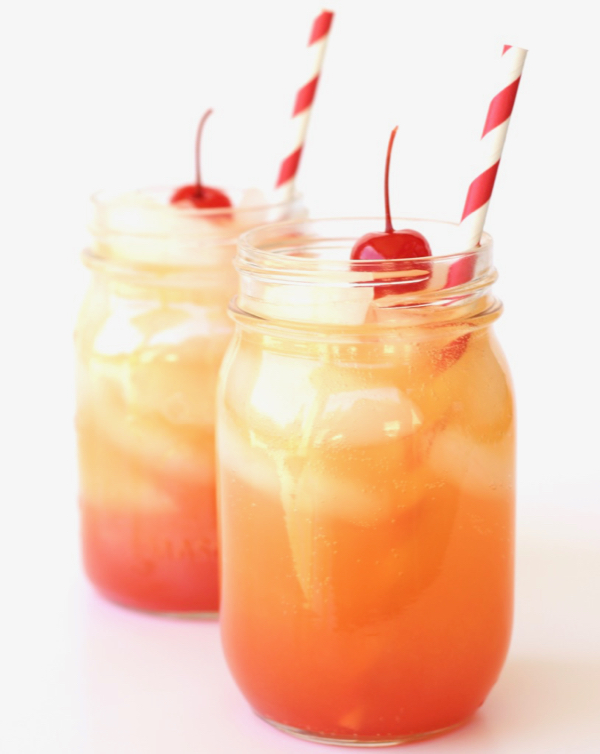 Add some fun nostalgia to your day with this easy and delicious Shirley Temple Recipe!  It's the perfect combination of sweet with a little zing!
I used to LOVE ordering Shirley Temple drinks when I was little… and the fun flavors bring the sweet memories right back with each delicious sip! 😉  Start a new weekend tradition the whole family will love!
Are you ready to make your own Shirley Temple?  It's so simple and delish!
You'll just need these 4 ingredients…
Related:
Shirley Temple Recipe
What Your Frugal Friends Are Saying About This Recipe:
Hanna writes: "Wow, this tastes really great!"
April writes: "Simple and delicious. Just like I remember as a kid!"
Olivia writes: "It tasted great!"
Violet writes: "Used sparkling water and a twist of lemon and lime instead of the lemon lime soda. Nice fresh taste."
Shirley Temple Recipe
Get ready to be refreshed with this Shirley Temple Recipe!
Ingredients
1

cup

Sprite

⅓

cup

Orange Juice

2

tbsp.

Grenadine Syrup

6

medium sized Ice Cubes

Optional: 1 Maraschino Cherry
Instructions
Add ice cubes to your mason jar.

To get the pretty color effect, add ingredients in this order… Pour in Orange Juice, then Sprite, then Grenadine Syrup.

Top with a Maraschino Cherry and you're done! So easy and SO fun!
What You'll Need To Make This Shirley Temple Recipe: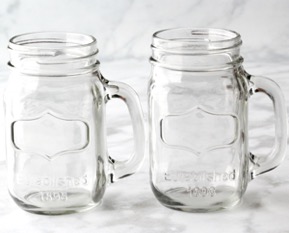 Craving more easy and incredibly delicious Beverage Ideas??
Get inspired with these crazy fun ideas below…
Craving a tropical refreshing drink?  This Sparkling Pineapple Mocktail Recipe is the perfect combination of sweet with a splash of aloha!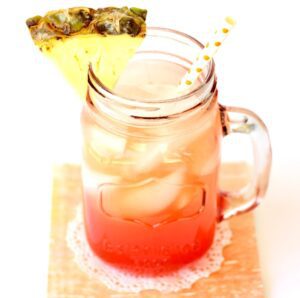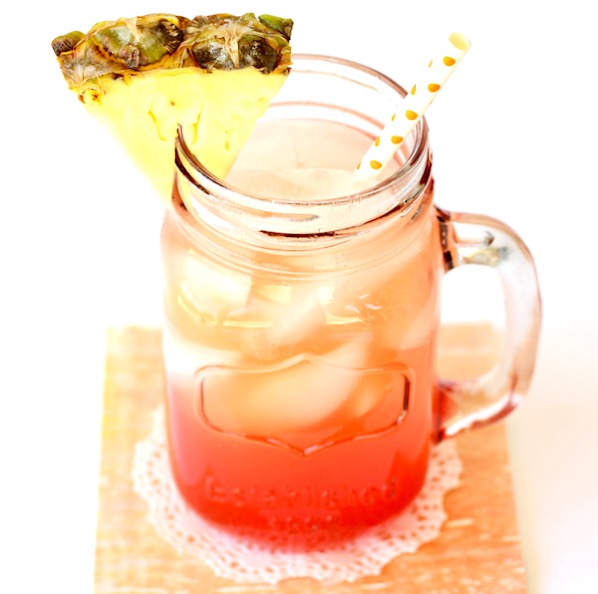 There are no limits here to delicious fun, this Peach Mango Bellini Mocktail Recipe is great for everyone young and old!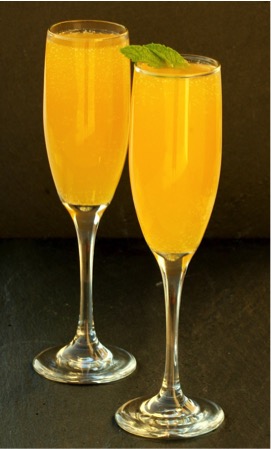 There's nothing quite as refreshing as this fruity and delicious Easy Italian Soda Recipe!  Just 3 ingredients!!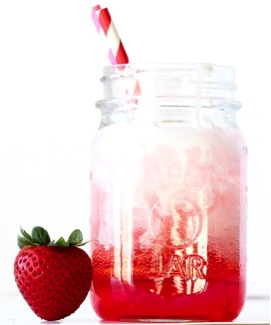 This Strawberry Lemonade Punch Recipe is ridiculously amazing, perfect for parties or get togethers!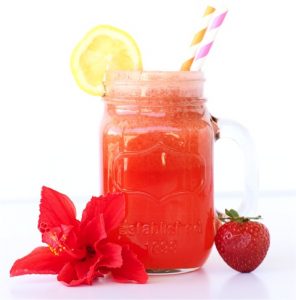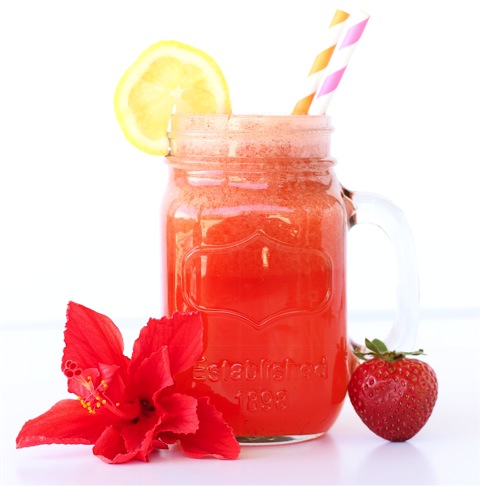 Drop the FUN Bomb on your party or get together with this delicious Strawberry Limeade Recipe!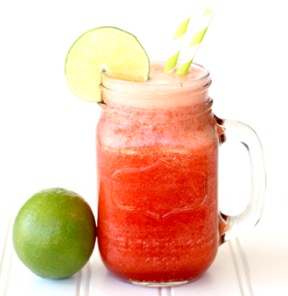 Twist the top off that ol' pineapple and enjoy a yummy Tropical Pineapple Smoothie!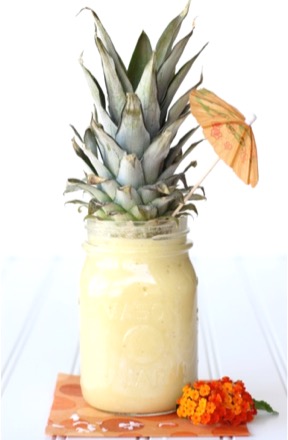 Make it up by the pitcher, and store some in your refrigerator to satisfy those cravings on a whim.  It's so EASY to make and seriously frugal, too!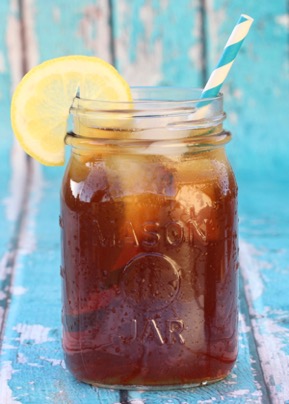 Add a little spring to your step and some chillax to your summer with this Coffee Slush Recipe!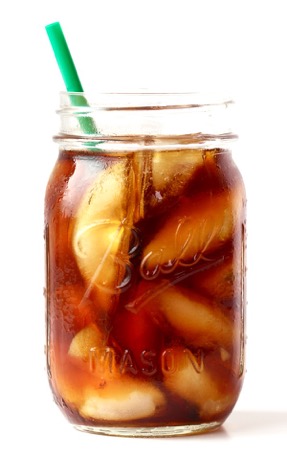 Nothing beats an ice cold Coke on a hot day… except maybe this fun Coca Cola Slushie Recipe!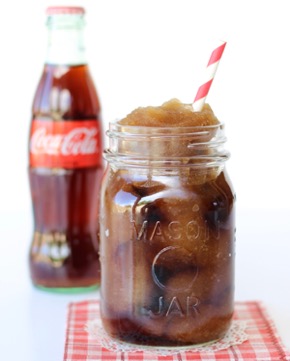 Make your summer even more amazing with one of these Best Slushie Recipes!  Yum Yum Yummy!

Treat your family to a delicious homemade milkshake when you make one of these Quick and Easy Milkshake Recipes!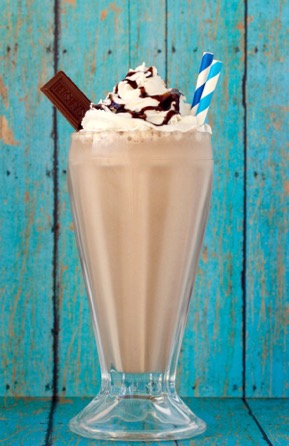 Grocery Money Saving Tips:
So would you like to know how to cut your grocery bill in half?  Keep more cash in your wallet with these easy money saving tricks!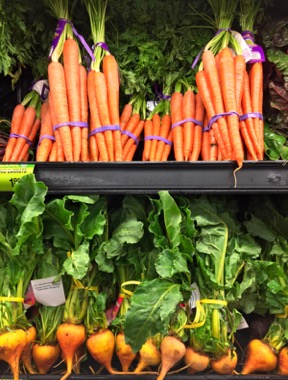 So don't miss out on anything!  Catch all the latest fun new Frugal Girls Recipes, Tips, + more…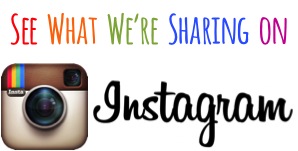 So have you tried this easy Shirley Temple Recipe yet?
Leave a comment & share!