I may get
paid
for ads or purchases made through links in this post.
These fun Party Punch Recipes are the perfect way to celebrate any special occasion!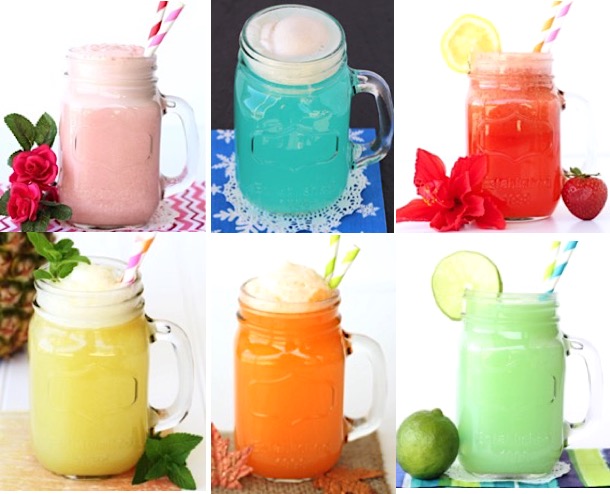 Planning a
Birthday Party
, or a Spring
Bridal Shower
, or a Summer Party, or a Christmas Party?  You'll love these best
Party Punch Recipes
!
These easy punch recipes are so delicious, and are guaranteed to be the hit of any party or celebration!  Your friends and family will be swarming the punch bowl and sipping up seconds of these easy crowd-pleasing drinks!
So are you ready to have a little fun mixing up something delicious??
Party Punch Recipes
Related: 
Should Punch Be Made Ahead Of Time?
For best results, party punch should be made just prior to serving for best flavor.  Making your punch just prior to serving will help your fizzy liquids stay bubbly.
How Do You Keep A Punch Cold Without Adding Ice?
Many of these punch recipes use frozen ingredients, like berries and ice cream.  You can also refrigerate the other ingredients prior to mixing your punch to ensure it's as cold as possible.
If you're party will be lasting for more than 1-2 hours, consider placing your punch bowl into a larger bowl filled with ice.  The ice cubes on the outside of your punch bowl will help keep your punch chilly.
What Can I Put In My Punch To Keep It Cold?
An easy trick to keep your punch cold is to mix up an extra batch of punch and freeze it in ice cube trays, pretty silicone molds, or as an ice ring.  This will chill your punch without watering it down as the ice melts.
Spring Punch Bowl Recipes ::
This tasty party punch is beyond delicious… and crazy popular when served at almost any kind of party!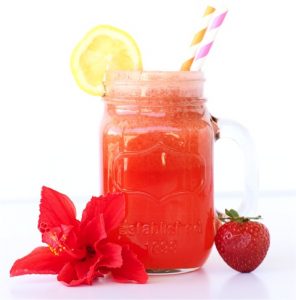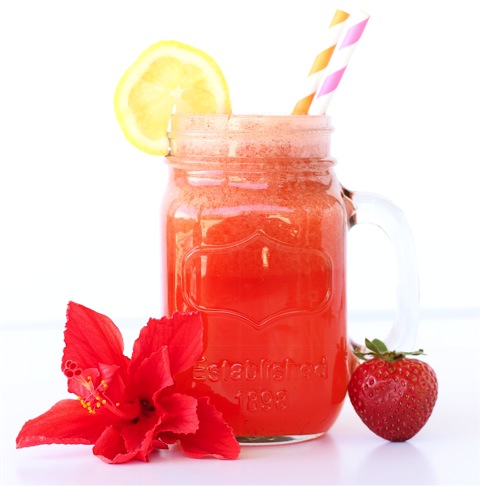 Add a splash of berry fresh flavor to your next party with this easy 3 Ingredient Berry Punch Recipe!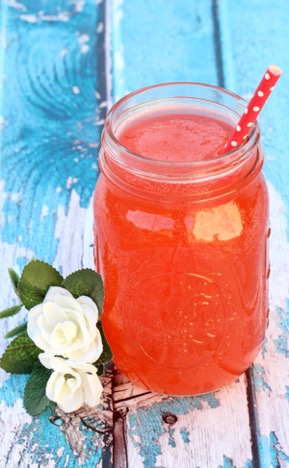 This crowd pleasing Punch is simple to make and crazy delicious! Yum Yum Yummy!!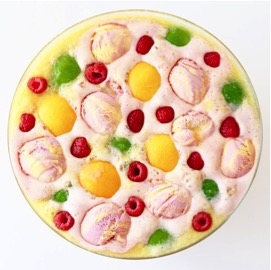 This fun Lime Sherbet Party Punch is simple, delicious, and greener than green!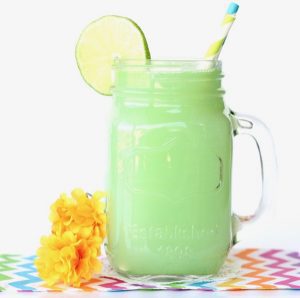 This festive Green Punch Recipe is perfect for your upcoming parties!  Serve it during the holidays as a Christmas Grinch Punch, or on St. Patrick's Day for the most delicious green drink!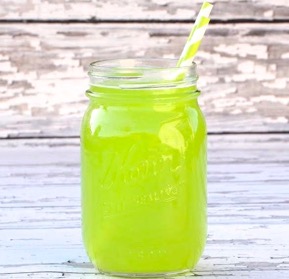 Add some delicious punch to your brunch with this Pineapple Orange Punch Recipe!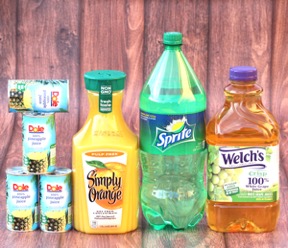 Add a splash of summer to any party with this delicious 3 ingredient Citrus Punch Recipe!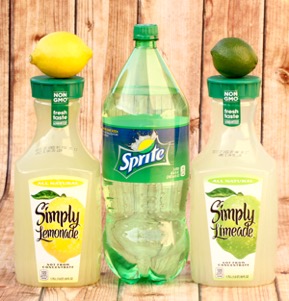 Summer Punch Recipes ::
Indulge in a fresh splash of aloha happiness.  This is one hugely popular party punch you owe it to yourself to try!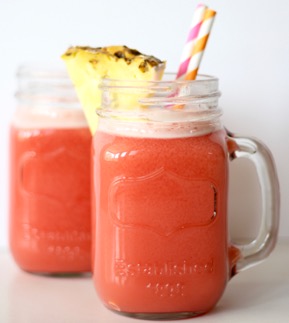 Every party needs a Pineapple Pink Lemonade kinda punch!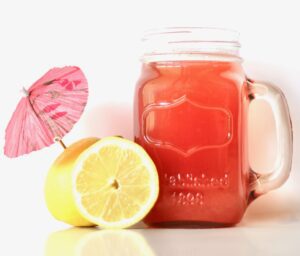 This party punch is the perfect way to say "This Is A Real Party," so start having some fun!!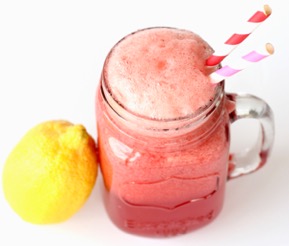 With just 3-ingredients, this easy Cherry Vanilla Party Punch Recipe is perfect for any party!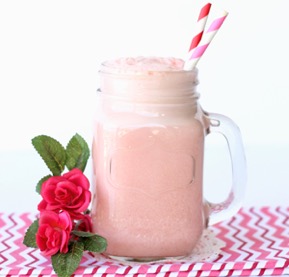 Grab yourself a splash of perfect Peach Punch perfection for your next party!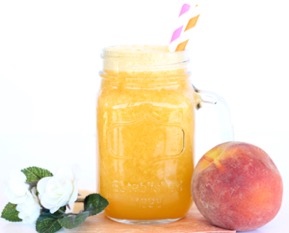 Add a splash of the tropics to any party or event with this delicious Sparkling Pineapple Party Punch Recipe!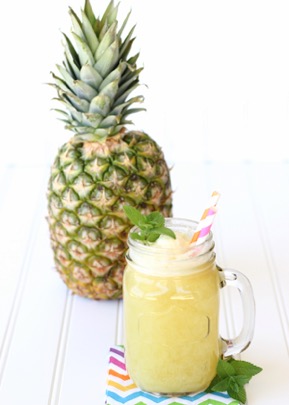 Tropical and citrusy flavors collide to create an irresistibly tangy and delicious Hawaiian drink that everyone will love!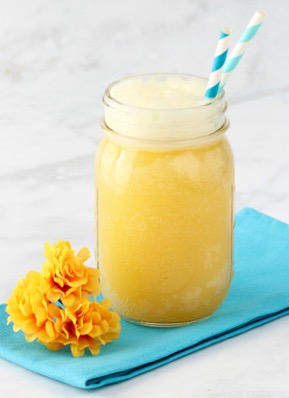 Calling all pineapple lovers: this Hawaiian Punch Recipe is the perfect addition to your next party!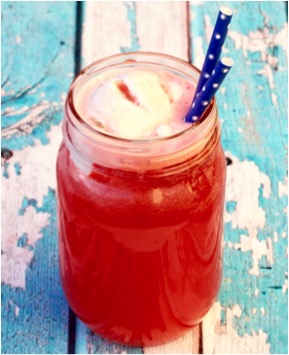 Bring a taste of summer into your kitchen with this fun and flavorful Tropical Party Punch Recipe!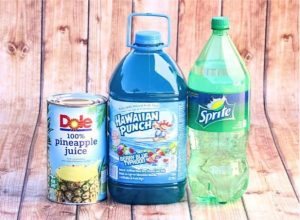 Drop the FUN Bomb on your party with this delicious Strawberry Limeade Recipe!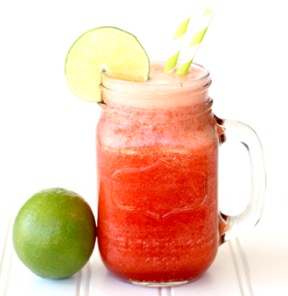 This delicious Strawberry Punch Recipe is so easy to make!  It will be the hit of your next party!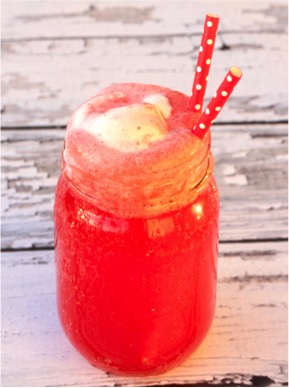 Fall Punch Recipes ::
Add some orange to your Fall Parties with this yummy Orange Fall Party Punch Recipe!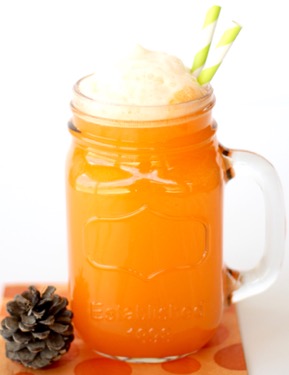 Planning your next Purple themed party?  This Easy 3 Ingredient Purple Punch Recipe is for you!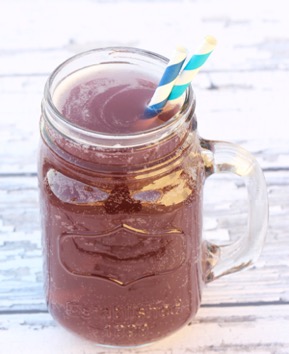 If you could pour Fall into a glass and drink it, you'd be tasting this Sparkling Apple Cider Punch Recipe!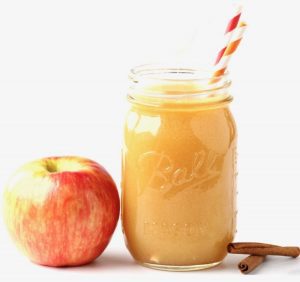 Christmas Punch Recipes ::
Skip the snowball fight and throw a party with this Snowball Blue Party Punch Recipe instead!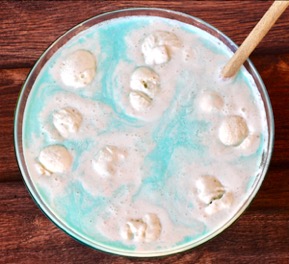 Keep your party energized with this delicious, Easy Coffee Punch Recipe!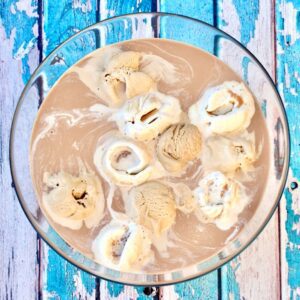 This Sparkling Cranberry Party Punch Recipe is like finding Christmas in a glass!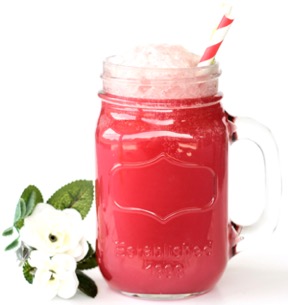 Set the tone for your Holiday celebrations with this delicious Cranberry Pomegranate Punch Recipe!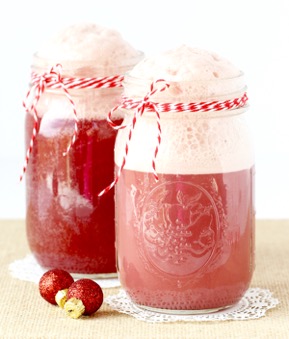 Celebrate the Christmas season with this festive Holiday Eggnog Punch Recipe!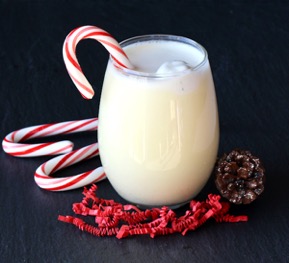 This easy Sparkling Party Punch Recipe is perfect for any occasion!  So easy, so yummy, such a great compliment to any party!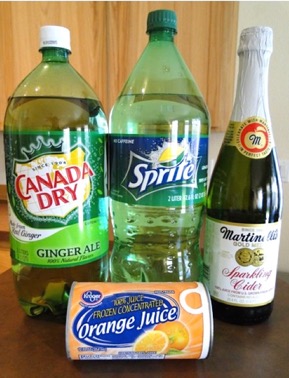 This classy Sparkling White Grape Party Punch Recipe will be the perfect addition to your next party!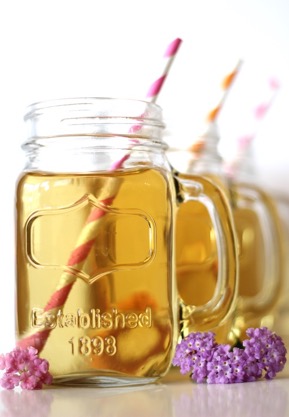 Baby Shower Punch Recipes ::
This ridiculously cute pink colored punch is perfect for entertaining large parties without any effort!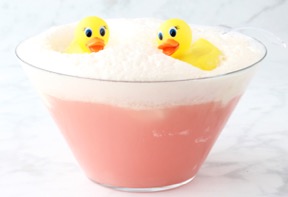 This brilliant blue colored punch really is the perfect addition to your next blue themed baby shower and is always the hit of the party.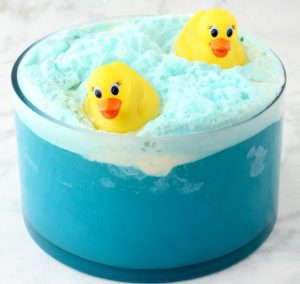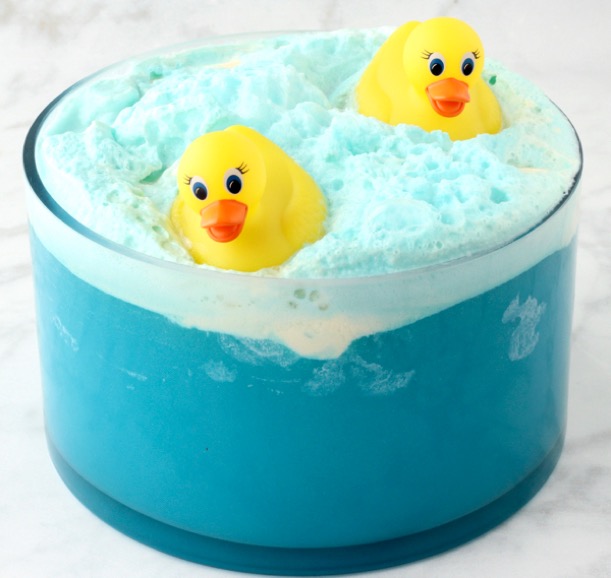 More Easy Party Drinks Ideas ::
Pour a little splash of sunshine with this delicious Peach Mango Bellini Mocktail Recipe!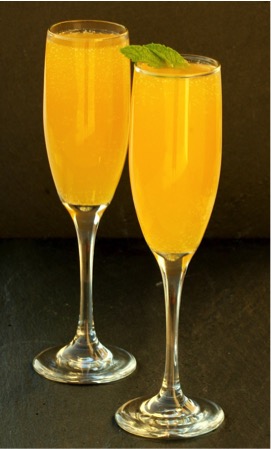 There's nothing quite as refreshing as this fruity and delicious Easy Italian Soda Recipe!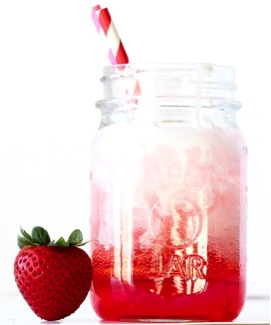 Get ready to be refreshed with this Shirley Temple Recipe!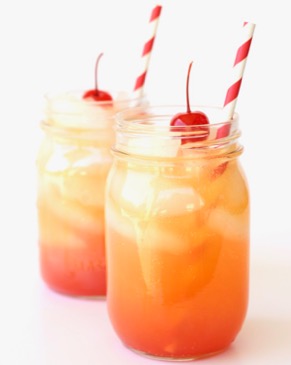 This delicious Sparkling Pineapple Mocktail Recipe is perfect anytime!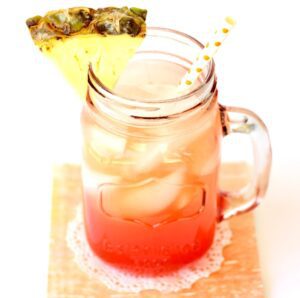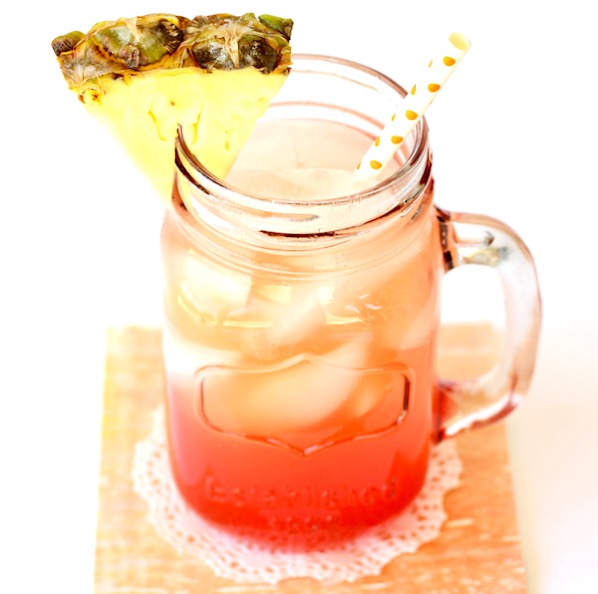 Indulge some of your favorite Hawaiian daydreams when you mix up a pitcher of this sweet and tropical Pineapple Lemonade Recipe!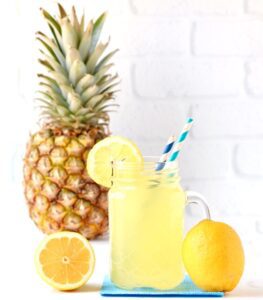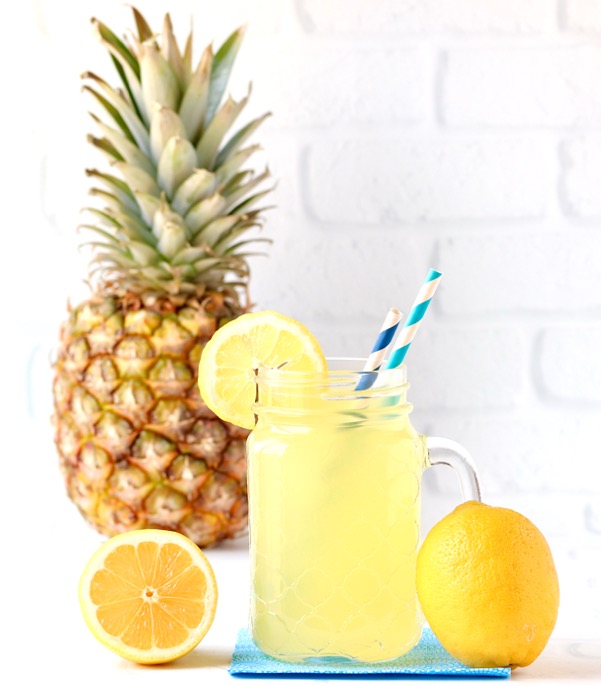 Make your summer even more amazing with one of these Best Slushie Recipes!  Yum Yum Yummy!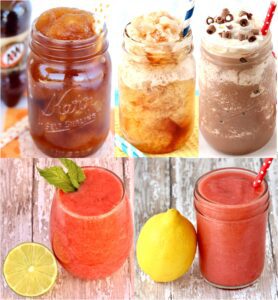 Treat your family to a delicious homemade milkshake when you make one of these Quick and Easy Milkshake Recipes!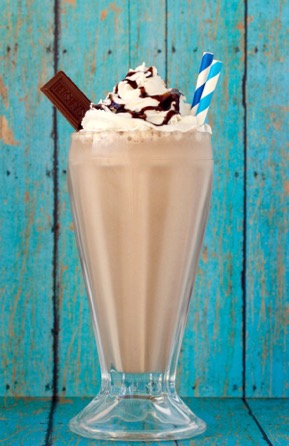 Enjoy these Easy Coffee Recipes at Home, and enjoy a day filled with a little extra energy!!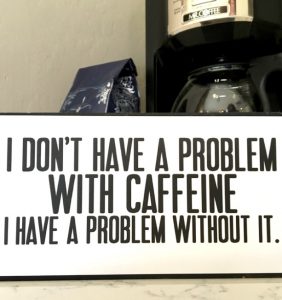 How To Save Money On Party Food:
Whether you're just in need of some easy recipes for the big party, or cheap family meals for those out of town guests, these Easy Recipes to Feed a Crowd on a Budget will save the day!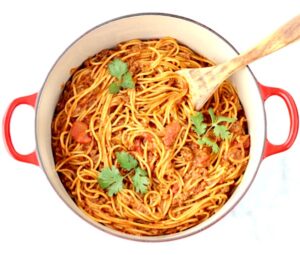 Want to know how to cut your grocery bill in half?  Keep more cash in your wallet with these easy money saving tricks!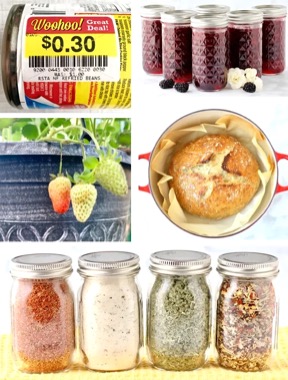 Party Ideas and Themes ::
Get ready for your next party with these Fun Frugal Birthday Party Ideas!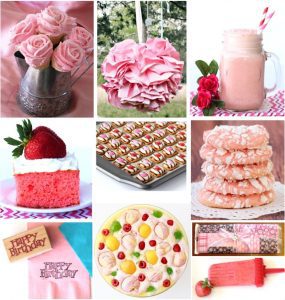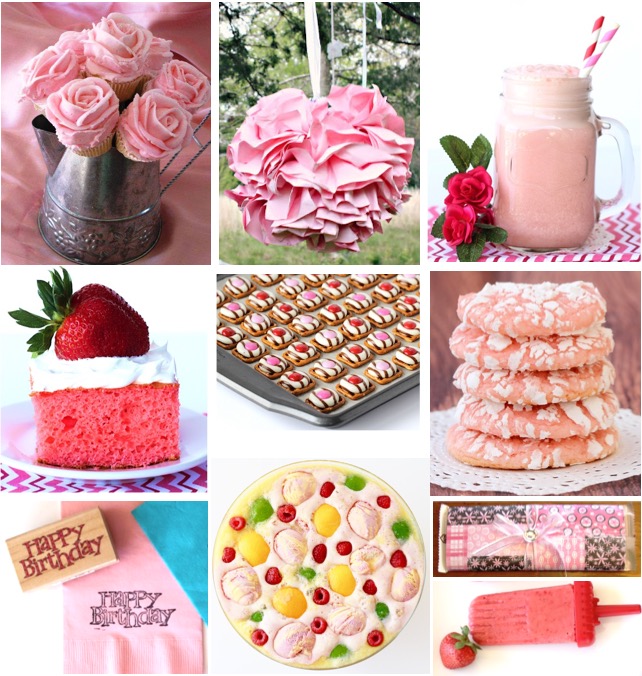 From dazzling decor to delicious dishes, and silly games to memorable themes, it will be so simple to plan the best bridal shower ever!!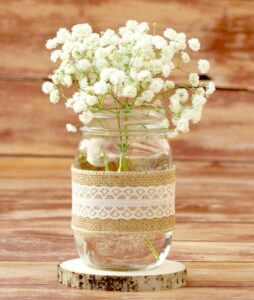 Check out this enormous list of budget friendly wedding tips and tricks and Wedding Freebies to save a bundle on your special day!
Get ready to throw an amazing baby shower with these Beautiful Baby Shower Ideas!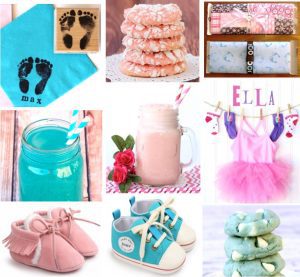 If you have a girl, then you've got to check out these Sleepover Ideas for Girls!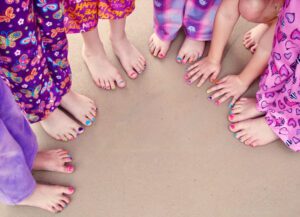 Load up with some serious inspiration with this HUGE list of fun Sweet 16 Birthday Party Ideas for the ultimate party at home or out on the town!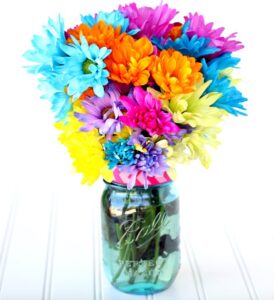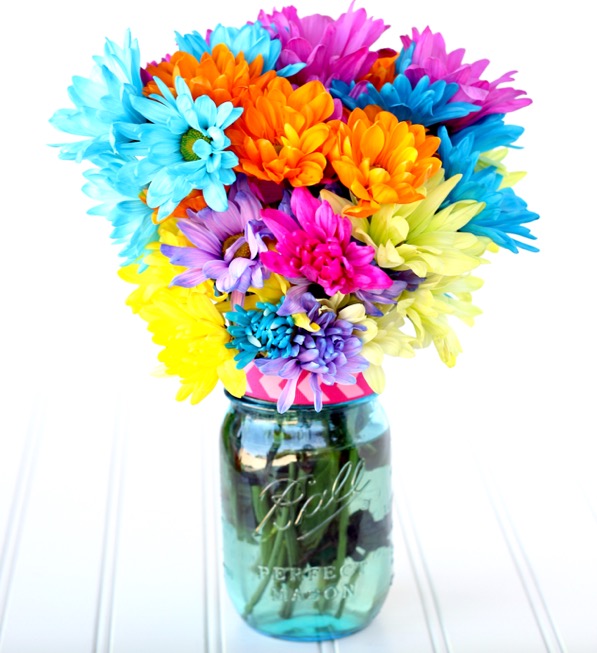 These Graduation Party Ideas are sure to make your grad's celebration extra special and completely memorable!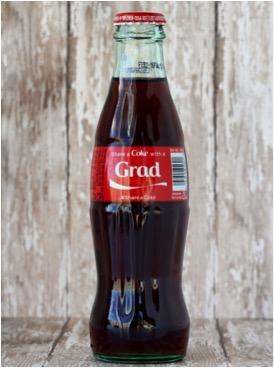 Make your winter themed party amazing with these fun Winter Wonderland Party Ideas!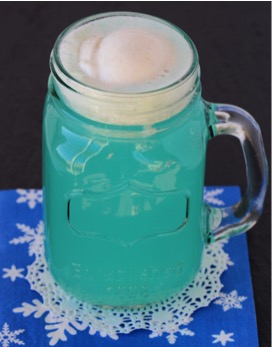 Planning a party and entertaining doesn't need to break the bank!  Learn how to plan the ultimate parties on a budget with these creative and inexpensive party ideas!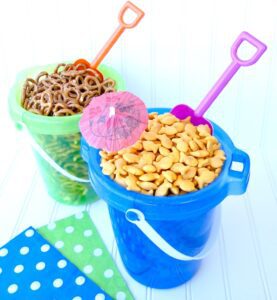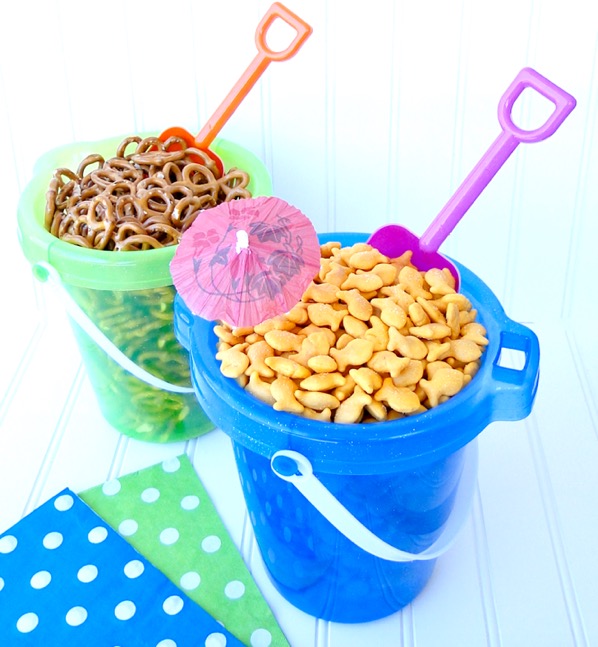 Don't miss any of the fun! Find even more Frugal Girls Recipes, Crafts and Money Saving inspiration right here:



So have you tried any of these easy Party Punch Recipes yet?
Leave a comment & share!