This Fluffy Mashed Potatoes Recipe is perfect for holidays or any night!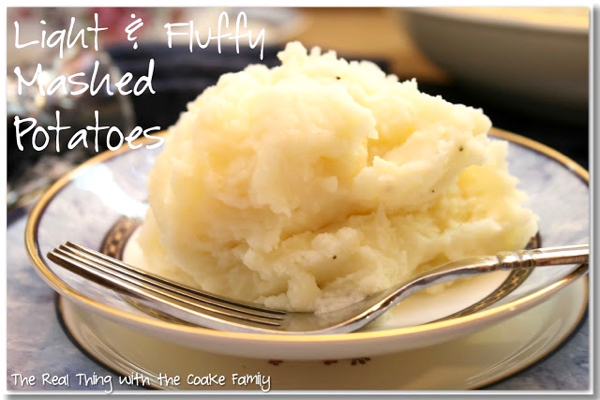 Following is a tasty Potato Recipe and guest post by
The Real Thing with the Coake Family… enjoy!!
With Thanksgiving quickly approaching, I wanted to share with you my secret to getting light and fluffy mashed potatoes.
I have a Fluffy Mashed Potatoes Recipe for you today. Every year for Thanksgiving I make 10lbs of these mashed potatoes…I never come home with any! Look how light and fluffy they are.
These mashed potatoes are easy to make and taste great.
Related:
Fluffy Mashed Potatoes Recipe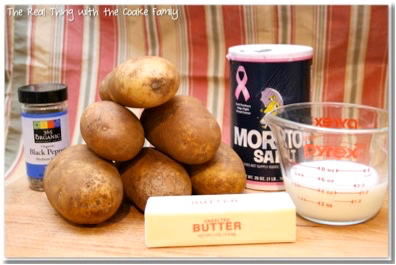 Fluffy Mashed Potatoes Recipe
This Fluffy Mashed Potatoes Recipe is perfect for holidays or any night!
Ingredients
3

lbs

of potatoes

about 6- I usually use Russet

½

cup

milk

2

Tablespoons

butter

1

teaspoon

salt

⅛

teaspoon

pepper
Instructions
Peel your potatoes and cut them into 1 or 1.5 inch chunks. Put them in your pot, add water to cover plus about 1 inch above the potatoes. Gently boil for about 25-30 minutes or until you can easily push a fork through the potatoes.

You will need a mixer with a flat and whisk beater for this recipe.

After your potatoes have cooked, drain them and place them in your mixer bowl with the flat beater. Turn the mixer on low and mix for 1 minute or until the potatoes are relatively smooth.

Add the remaining ingredients.

Turn to speed 4 or medium/medium low for 30 seconds to allow the milk to absorb.

Turn the mixer up to speed 6 or medium/medium high for 1 minute. Seriously, time these things, it makes a difference in how they turn out.

Switch to your whisk beater and scrape the bowl down. This is also a great time to taste the potatoes and adjust for any additional salt or pepper needed.

Turn you mixer to speed 10 or high and whisk the potatoes for 3 minutes.

It is important to time as you go, the times really make a difference in the potatoes coming out light and fluffy. You are done! Easy and sooo delicious.
What You'll Need to Make This Recipe: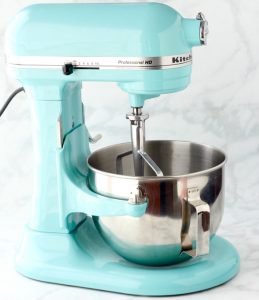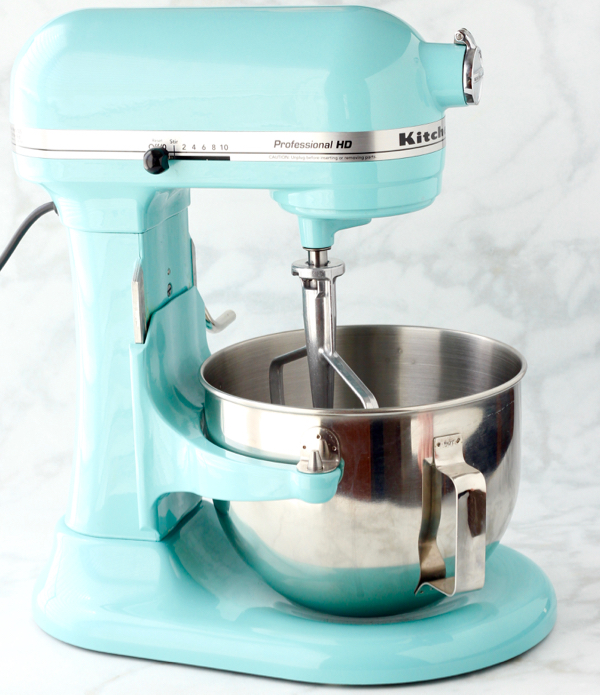 I can never seem to time these things well, so my potatoes usually get put into a dish at this point and go back in the oven to keep them warm.
We have to drive an hour to get to our Thanksgiving dinner, so I make my mashed potatoes the day before and reheat them. In this case, I add a small amount of extra milk and they look a little less fluffy, but it helps them not get all dried out in the reheating process.
If you know you will need to keeping this Fluffy Mashed Potatoes Recipe warm in the oven, make sure they have a small amount additional milk and maybe even appear slightly runnier than the pictures you see here. That way as the oven reheats or keeps them warm and drys them out, they will still be the right consistency, light and fluffy and delicious.
Happy Thanksgiving to you and your family! I hope you have a fantastic and relaxing day.
This recipe is from the recipe that came in the booklet with my KitchenAid mixer.
K Coake is a 41 year old stay at home mom to two cuties who are 10 and 5. She loves running, reading, scrapbooking, Starbucks, hiking, cooking, picnics, pretending to be crafty, and having fun with her family. She blogs at The Real Thing with the Coake Family about crafts, organizing, scrapbooking, making cards, running/fitness, cooking, and all manner of fun things.
Now that you've scored this yummy Fluffy Mashed Potatoes Recipe, are you still hungry?  Check out more delicious Potato Recipes and 5-Ingredient Side Dish Recipes below…
Easy.  Fast.  Ridiculously Delicious.  That's right ~ this epic potato side dish will be the hero of every holiday and dinner party!  This Loaded Mashed Potatoes Recipe is packed with flavor and guaranteed to disappear at any meal!

Easy Crock Pot Recipes are a lifesaver, and this Crock Pot Baked Potatoes Recipe is no exception!  These potatoes are the perfect addition to your weekly dinner menu… and since we are talking potatoes here… easy is a requirement!

This recipe couldn't be simpler, and the Sweet Potatoes make such a delicious dinner side!  Go grab your Crockpot!  Crockpot Sweet Potatoes are a cinch!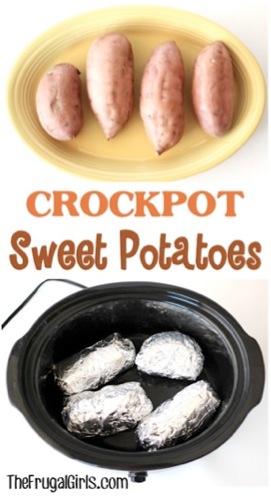 Craving a little comfort food?  Or are you just on the hunt for the perfect side to your Breakfast or Brunch, Dinner, or Holiday Meal?  It's so simple, and SO good!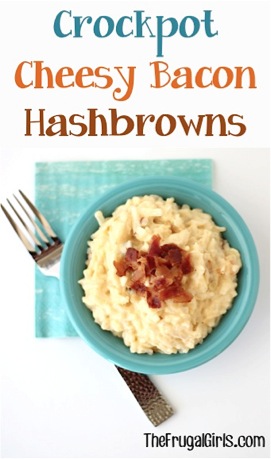 The one must-have holiday dish in our home is this scrumptious Hashbrown Casserole Recipe!  This hashbrown recipe is simple to make, tasty and rich, and 100% delicious goodness!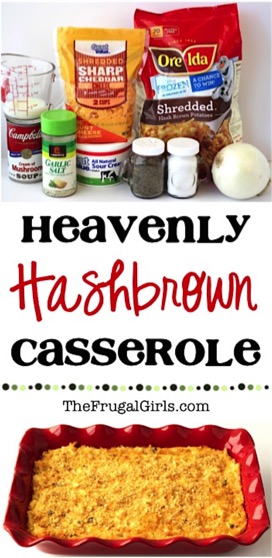 With just 6 easy ingredients, this Cheesy Cauliflower Bake delivers some serious creamy deliciousness!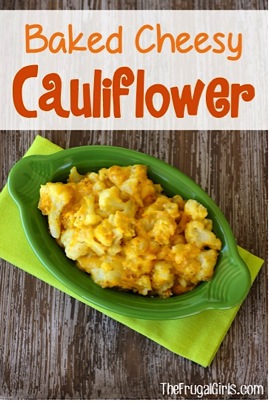 You'll love this easy Cheesy Baked Broccoli Recipe, just don't expect any leftovers.  This is one veggie side dish that everyone is going to love!!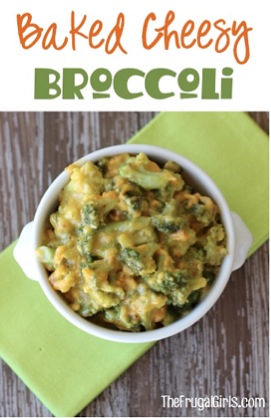 Mix it up a little and keep your menu super interesting with these tasty options…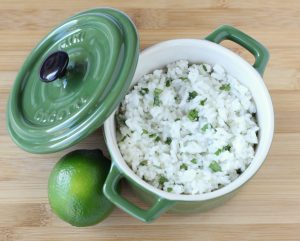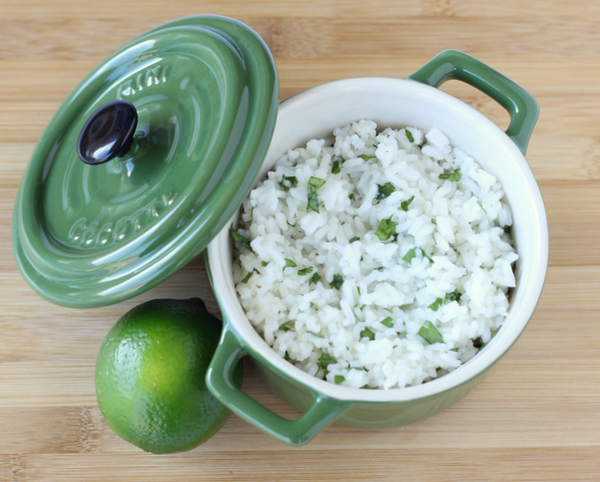 Kick off your Thanksgiving Feast in delicious style with these Slow Cooker Thanksgiving Recipes!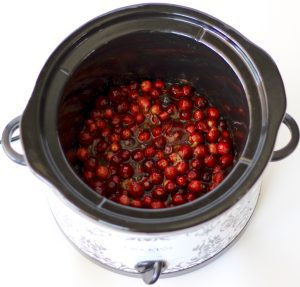 You can never have enough recipes for Thanksgiving!  Check out these yummy recipe ideas!

Grocery Money Saving Tips: