Add one of these decadent and delicious Dip Recipes to your next party!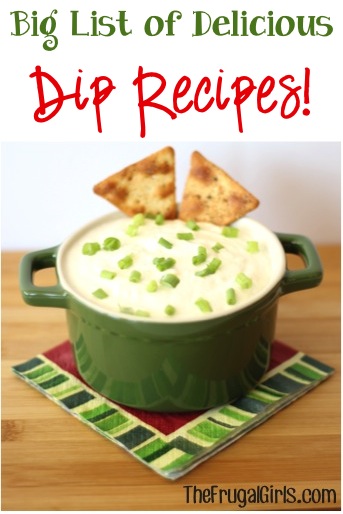 Planning a party??  Check out this HUGE list of Crowd Pleasing Dip Recipes!
They're the perfect dips to start to your parties and holiday gatherings… and are downright delicious!
Grab some chips and let's get this party started…
Crowd Pleasing Delicious Dip Recipes ::
Decadent Dip anyone?? This rich and creamy dip will please the whole crowd!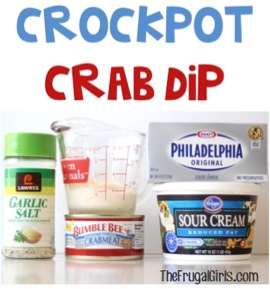 This Crock Pot Spinach Dip is really delicious, but then you add the secret weapon… BACON, and Bam!!

Get ready for some cheesy broccoli happiness when you make this delicious 5 ingredient Crockpot Broccoli Cheese Dip!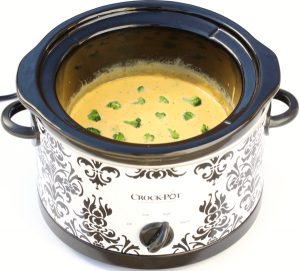 Just 7 easy ingredients, and you've got a fun grab and go appetizer for your party guests!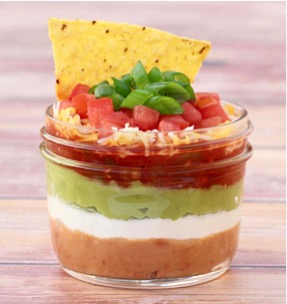 Craving the ultimate black bean chip dip?  This delicious Cowboy Caviar Recipe is bursting with fresh flavor!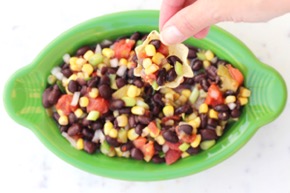 This Horseradish Dipping Sauce Recipe is so easy to make and even easier to devour!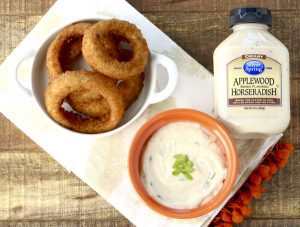 This Crockpot Bacon Cheesy Onion Dip Recipe delivers off-the-charts flavor!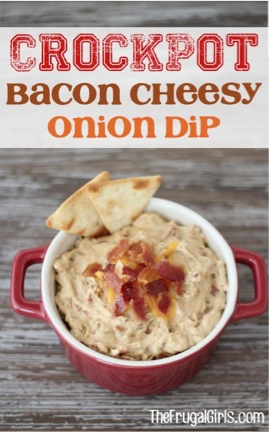 Craving a quick fix of Guacamole?  There's nothing simpler than the Worlds Easiest Guacamole Recipe!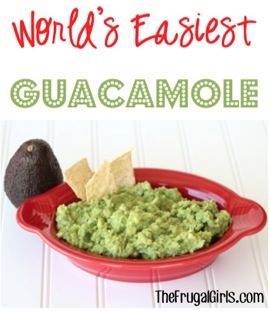 This Delicious Dip is so easy to make, and full of spicy zing!  Let the party begin! Or skip the party and spice up a plain ordinary evening with this flavoricious dip!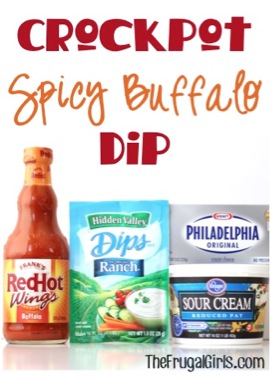 Packed with flavor, this Bacon Jalapeño Cheddar Dip Recipe balances the perfect blend of savory and spice.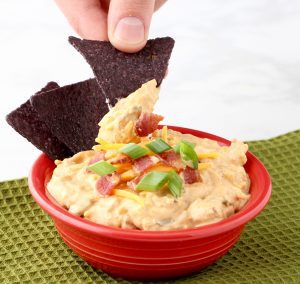 The Spinach Artichoke combo make this ultra-rich dip amazing!  This spinach artichoke dip is the perfect way to get your Thanksgiving or Christmas parties started!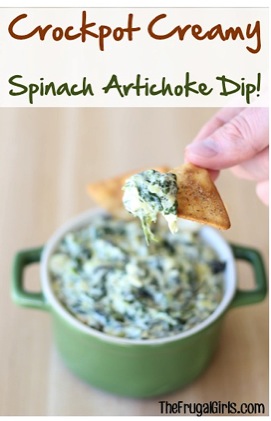 Keep your party dip simple and delicious with this Crockpot French Onion Dip recipe!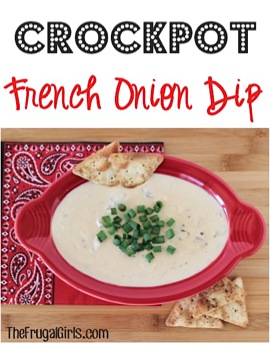 The cream cheese sends this dip over-the-top!  This Delicious Dip is so easy to make, and full of spicy zing!  Let the party begin!  Or skip the party and spice up a plain ordinary evening with this flavoricious dip!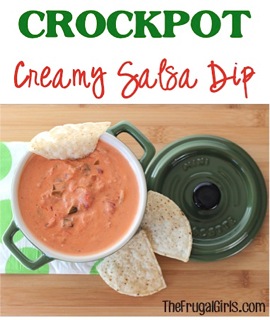 Chili Cheese on a tortilla chip… yes please!  Just two simple ingredients and you've got the perfect party dip!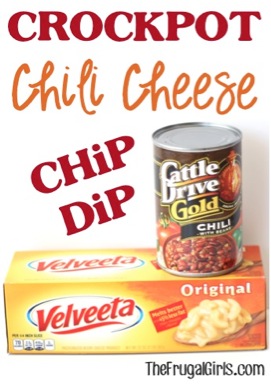 Queso is amazing… and really easy to make!  No tortilla chip is complete without some Crockpot Queso!  Honest and truly… they're the perfect match!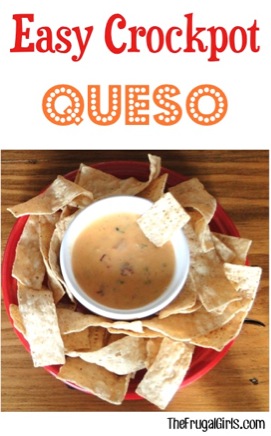 This dip is easy to make, downright divine, and will have your guests crowded around your Crock Pot!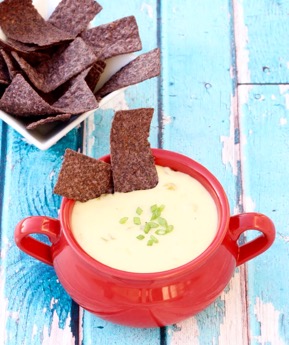 Using Greek Yogurt instead of the typical sour cream base, this comfort appetizer becomes a lot more SKINNY!

Use this easy Honey Mustard as a dipping sauce for your chicken fingers or as a yummy grilled chicken sandwich sauce!  Are you ready for the easiest recipe ever??

Ever wonder what makes Hidden Valley Ranch Dressing Mix so amazingly delicious??  It's the Buttermilk!!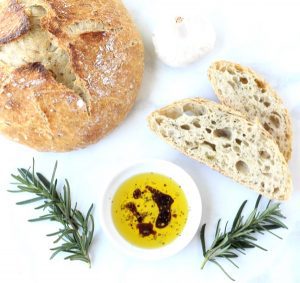 This Dip Recipe couldn't be easier, and packs a serious punch of flavor… perfect for an Easy Dinner Side, Holiday Appetizer, and of course your Game Day Menu!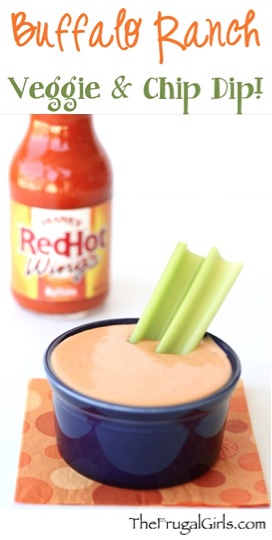 Salsa doesn't have to be complicated, it just needs to be delicious.  Serve up some better-than-restaurant Salsa at home with these Easy Salsa Recipes!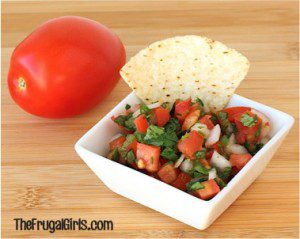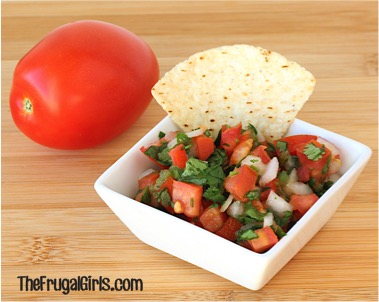 Nothing beats the power-packed flavor of fresh Pesto!  YUM!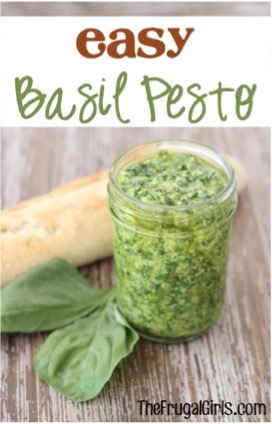 You can finally eat Oreos without ruining your diet. Congratulations! The world is yours! Happy Monday

Buckle your seat belts and get ready for this totally outrageous Skillet S'mores Dip!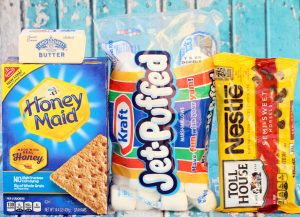 Cheer on your favorite team this year with this Easy Football Party Dip with your favorite team's colors!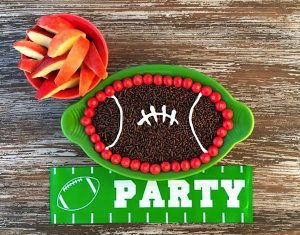 If you could capture the tastes of Fall in a dip… this Pumpkin Spice Whip Dip is it!  So go grab some Ginger Snaps, Graham Crackers, or Nilla Wafers… this delicious pumpkin dip is a perfect Fall treat and must-have at all of your Fall parties!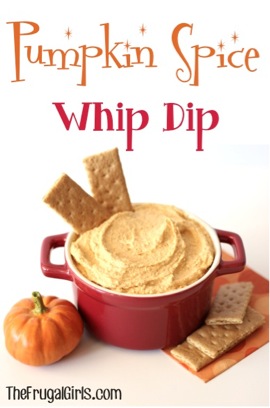 Are you wildly in love with Nutella?  Well… here's a delicious Nutella Whip Dip that will make your affection for Nutella even stronger!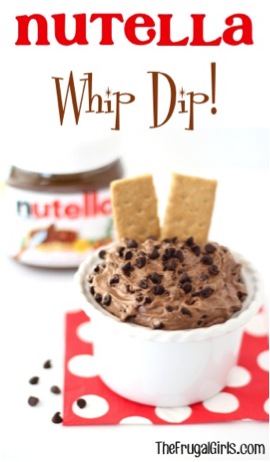 If you love Red Robin Campfire Sauce, you'll really love this tasty copycat restaurant recipe!  It may not be the real thing, but it's a close second… and SO yummy!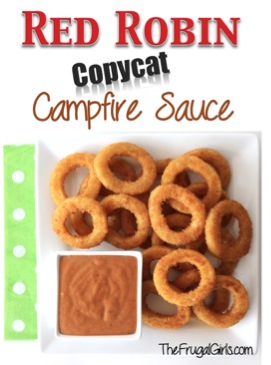 You can never have enough inspiration for easy appetizer recipes and of course amazing game day recipes.
It's time to have even more fun exploring even more tasty party starters…
Today is a really good day. The flavor train just stopped at your house and dropped off some crazy-good Buffalo Sauce Recipes!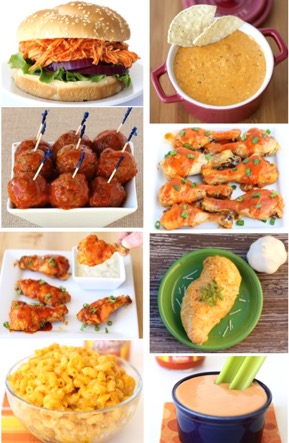 These Crockpot Chicken Wing Recipes go beyond the ordinary, they're simply outrageous!

The flavor train is scheduled to make a stop at your house this week.  And this train is going to deliver some meatball cravings you didn't even know were possible.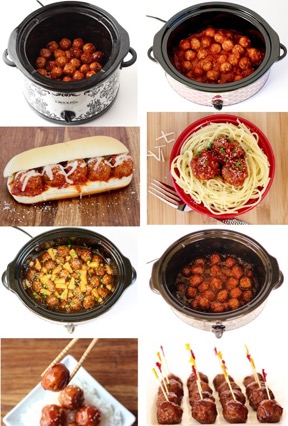 Planning your menu for the big game?  No game is complete without some really good food!!
Dessert doesn't need to be complicated.  But it does need to be delicious!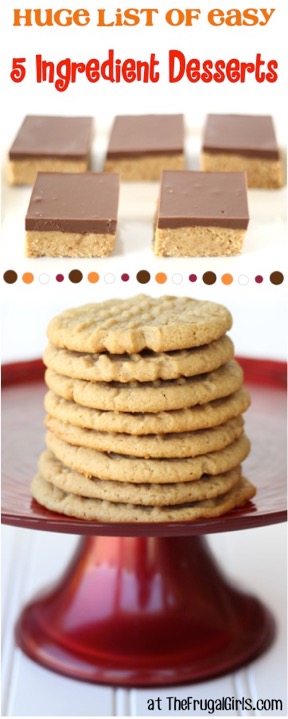 Now that you've scored all of these Crowd Pleasing Dip Recipes, don't miss out!  Get all the latest fun new Frugal Girls Crowd Pleasing Dip Recipes, Tips + more right here…