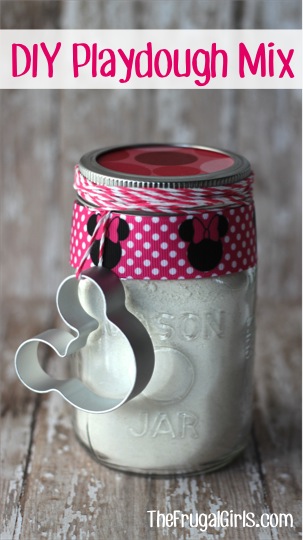 DIY Playdough Mix in a Jar is ridiculously easy to make, super fun for little ones, and the mix makes such a simple and thrifty Gift in a Jar, too!
What You'll Need:
What You'll Do:
Combine ingredients in mixing bowl and stir, then transfer to a mason jar.
Affix a tag with the following instructions: "DIY Playdough Mix in a Jar"!  Add entire contents of jar, 1 cup Water and 1 tbsp. Vegetable Oil to non-stick pan and cook over medium heat, stirring constantly.  As soon as the mixture begins to thicken, add in several drops of your favorite color food coloring and continue to stir.  Mixture will begin forming into a solid, and gathering on spoon.  Remove from heat to cool, then remove from saucepan to cool on wax paper or plate.  Store in freezer ziploc bag once cool.  If it starts to get dry after several weeks, just add a few drops of water into play dough to extend it's shelf life!"
The recipient of your gift will end up with some fabulous Homemade Playdough!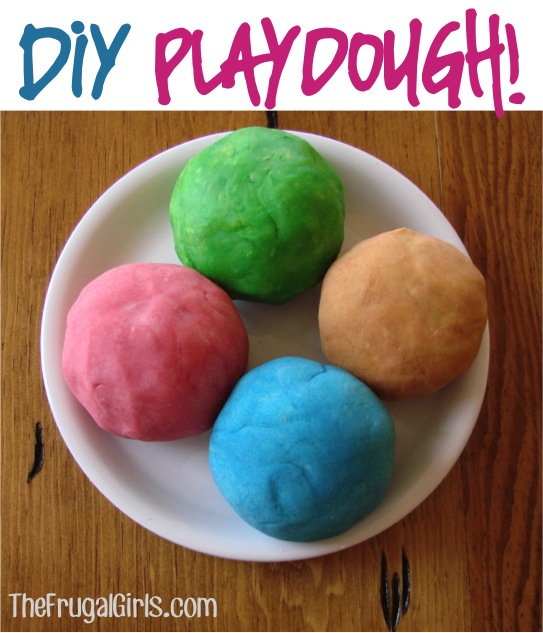 Thanks for supporting The Frugal Girls!