Add a splash of summer to your spa day with this delightful Lemon Bath Salts recipe!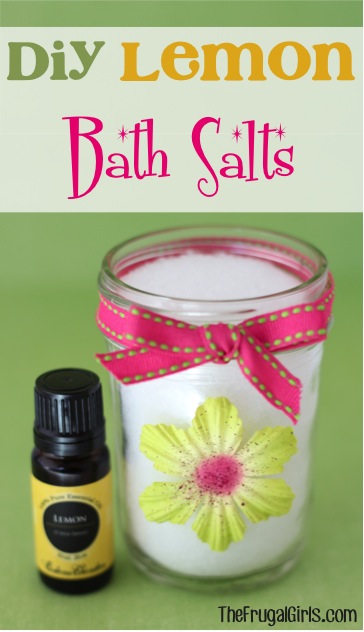 Is it time for a little pampering?
Or are you just looking for the perfect little Spa Gift in a Jar?
These Lemon Bath Salts couldn't be easier to make, and are the perfect invigorating addition to any bath!
Related:
Lemon Bath Salts
Ingredients:
Directions:
Mix together Epsom Salt, Baking Soda, Essential Oil Drops, and optional Food Coloring. Stir well.
Transfer to jar, and tie a bow with a pretty ribbon or some twine.
This is so quick to put together, and makes such a fun homemade gift!
If pampering yourself… add approx. 1/2 cup of bath salts to your bath. Relax and ENJOY!!
What You'll Need To Make This Recipe: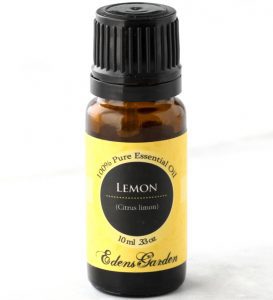 On the hunt for more Relaxing, Calming, and Invigorating Homemade Bath Salt Recipes?  Get inspired below…
Add a splash of summer to your spa night at home with these Pink Grapefruit Bath Salts!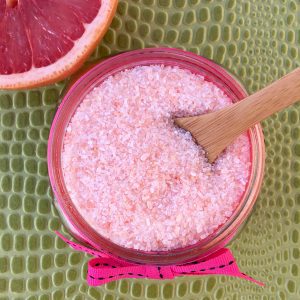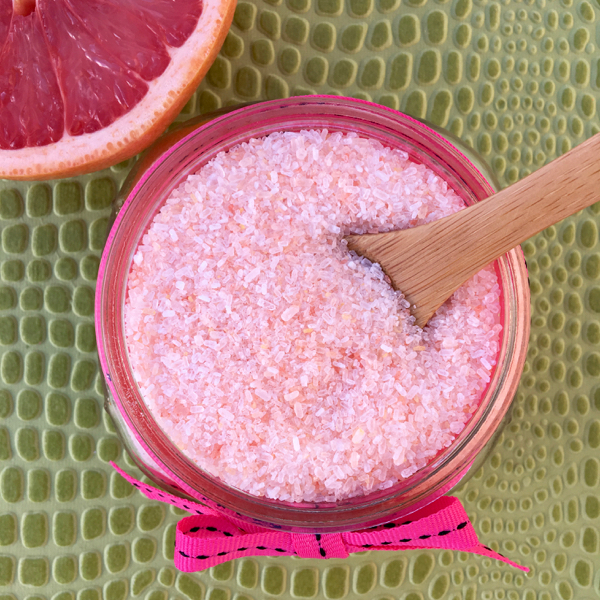 Do you need a good excuse to relax and unwind with a nice long soak in the tub?  This Orange Vanilla Bath Salts Recipe is your answer!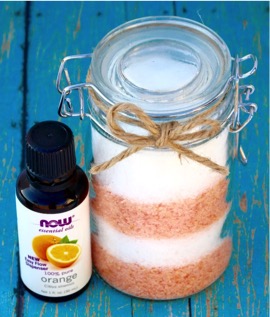 These Homemade Bath Salts are the perfect addition to your blissful escape… and they also make a fabulous Gift in a Jar, too!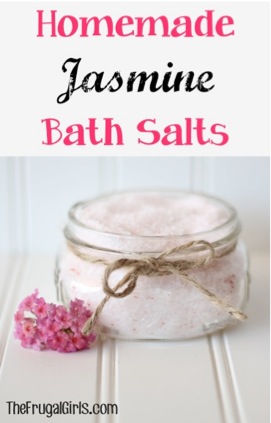 You'll love sinking into a bath filled with soothing, relaxing Diy Lavender Bath Salts!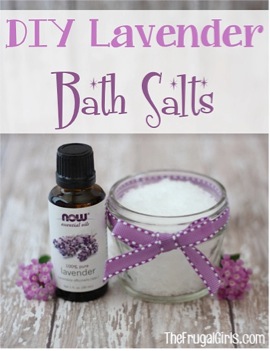 Vanilla Bath Salts are so simple to make, and perfect for a gift to give, or your next foot soak or relaxing soak in the tub!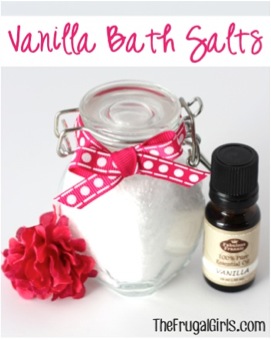 Relax in an invigorating bath or make a super cute Gift in a Jar with this Peppermint Bath Salts Recipe!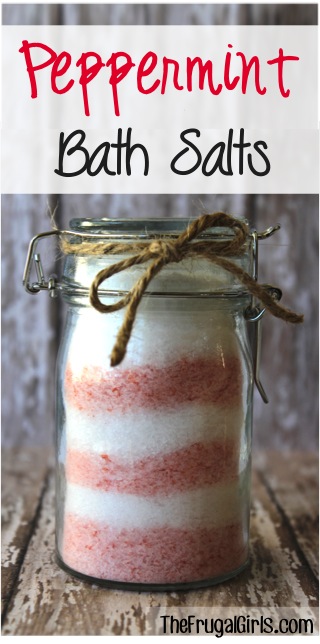 Get ready for some more fun and creative gift ideas with these Gifts in a Jar ideas!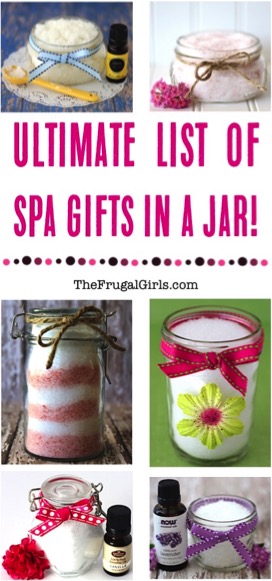 Don't miss out!  Get all the latest fun new Frugal Girls Tips, Recipes, + more right here…