I may get
paid
for ads or purchases made through links in this post.
Make your own Easy Taco Seasoning Recipe in a snap with just 6 Ingredients!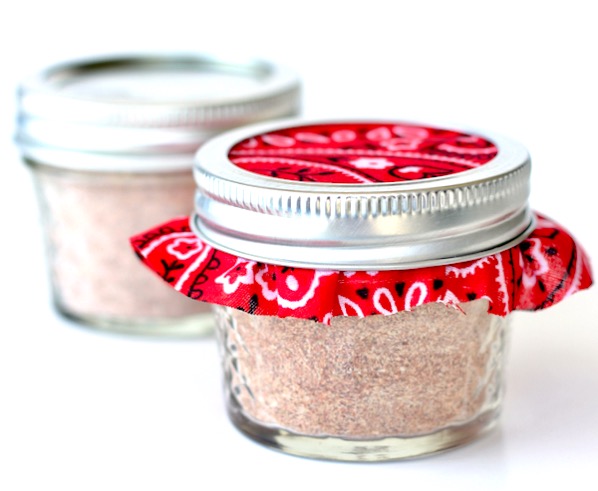 So are you out of Taco Seasoning packets?  No problem!  Now you can skip that trip to the store and mix up some of the best taco seasoning you've ever had instead!  This Easy Homemade Taco Seasoning Recipe works great with ground beef, turkey or chicken.
You're about to take Taco Tuesday to the next level, and once you know how to make this… you'll never go back to those store-bought packets again!  I don't even think Taco Bell Taco seasoning is this good!
DIY Seasonings save SO much money, and this DIY Taco Seasoning is seriously so quick easy to make!  The flavor is off the charts, and it even makes a fun little Gift in a Jar for your foodie friends!
So go ahead and give your tacos the flavor upgrade they've been craving.  This quick and easy taco seasoning recipe is such an easy way to add fun, bold new flavors to your make-at-home tacos!
Are you ready?  You'll just need these 6 ingredients to create an epic taco seasoning upgrade over those 1 ounce seasoning packets you get at the store…
Taco Seasoning Recipe
Related: 
What Ingredients Are in Taco Seasoning?
Well, it takes just 6 simple ingredients to make an outrageously delicious taco seasoning!  Here's what you'll need:
Chili Powder
Ground Cumin
Garlic Salt
Onion Powder
Cayenne Pepper
Corn Starch
How Do You Make Taco Seasoning Less Spicy or More Spicy?
Mild Taco Seasoning:  Leave out the Cayenne Pepper.
Medium Taco Seasoning: Make this just as is.
Hot and Spicy Taco Seasoning: Increase the Cayenne Pepper to 1/4 teaspoon.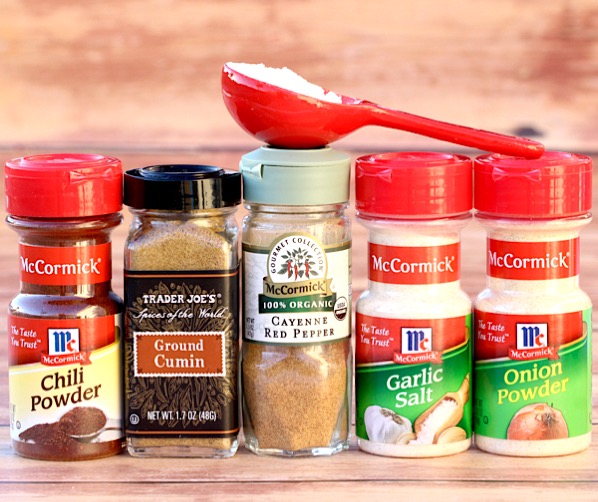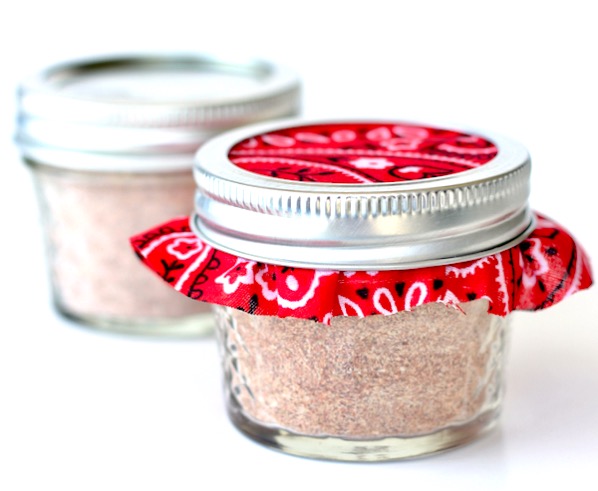 What Your Frugal Friends Are Saying About This Recipe…
Kim writes: "This is the best!!"
Mandy writes: "This is way better than the pre made stuff. My whole family loved it. Used it for chicken quesadillas."
Leann writes: "It's so much better than the packets!"
Katelyn writes: "Very easy and exactly what I needed for dinner tonight."
Emily writes: "So easy to make at home"
JoEllyn writes: "Great homemade taco seasoning! Nice spicy kick that even my young kids loved. A winner!!"
Rebecca writes: "I love making my own taco seasoning. It saves so much money, and I can avoid ingredients I don't want, like MSG."
Toni writes: "I waited to see if my BF would notice I ran out of packaged seasoning. He said food was really good so I let him know it was a recipe I found. It's a keeper!"
Bree writes: "I made tacos last night using this seasoning mix & WOW, is it sensational! It's now our go-to mix, since it imitates our favorite by Lawry's."
Easy Taco Seasoning Recipe
Make your own Easy Taco Seasoning Recipe in a snap with just 6 Ingredients!
Ingredients
4

tsp

Chili Powder

1½

tsp

Ground Cumin

1¼

tsp

Garlic Salt

1

tsp

Onion Powder

⅛

tsp

Cayenne Pepper

1

tsp

Corn Starch
Instructions
Add all ingredients to a bowl, and stir well to combine.

If storing for later... transfer to a mason jar. If using now, add 1/3 cup water to bowl, stir well, and set aside.

To make the Taco Meat, brown 1 lb. Ground Beef over medium heat on the stove, then drain excess grease.

Return browned meat to saucepan, add Taco Seasoning, stir well, and let simmer 5 minutes.

Add to Tacos, Burritos, Nachos, or whatever your heart desires. Enjoy!
Notes
Use this Taco Seasoning as a substitute for any 1 ounce store bought taco seasoning packet.
What You'll Need To Make This Taco Seasoning Recipe:
You can score some of the very best deals on bulk spices and seasonings at Sam's Club!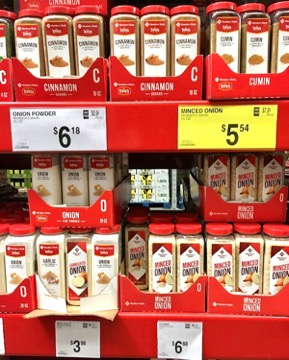 Make a batch for your next Taco Tuesday… then make a second batch to give away as a fun Gift in a Jar! 😉
Craving more delicious seasoning recipes and Easy Mexican Dinner Recipes?
Get inspired with these crazy-good recipes…
No need to buy expensive store-bought Fajita Seasoning ever again!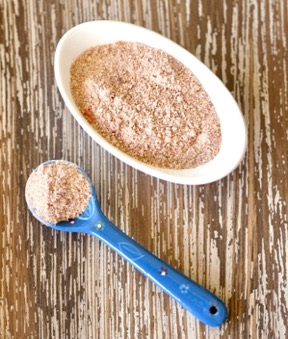 This Ranch tastes absolutely amazing!!  Ever wonder what makes Hidden Valley Ranch Dressing Mix so amazingly delicious??  It's the Buttermilk!!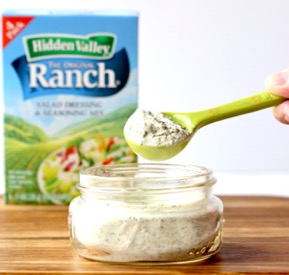 So easy, so versatile, so easy to tweak to your families liking!!  If you need a versatile Chicken Dry Rub Recipe, you just found it!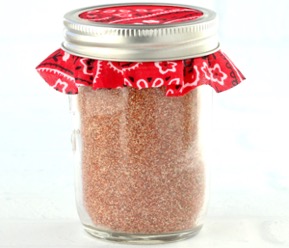 When you know the spices to put in chili, you'll never want to buy those chili seasoning packets again.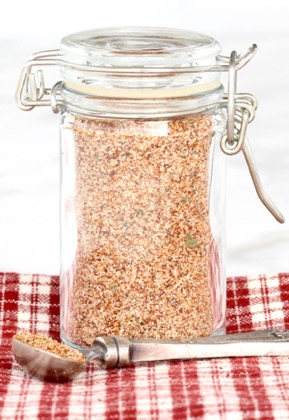 Buying steak on sale, making a yummy Steak Seasoning mix, and enjoying a delicious steak dinner at home with your family… what could be better?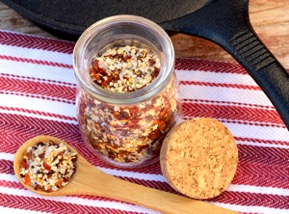 Make your Taco Tuesday dinner oh so delicious with this easy homemade Crockpot Beef Tacos Recipe!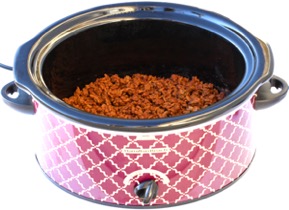 Is it time for your Taco Tuesday to have a delicious makeover?  You'll LOVE this Easy Crockpot Taco Soup Recipe!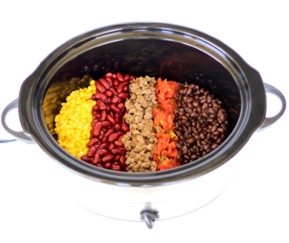 Giving your spaghetti dinner a delicious taco twist is pure genius.  Mexican spaghetti is the perfect way to create happy smiles all around your dinner table.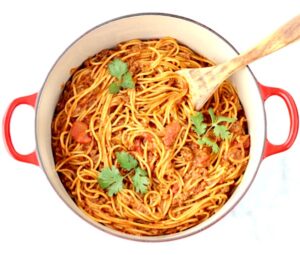 It's the perfect time to serve up some love at dinner.  These Beef Enchiladas are a real family pleaser!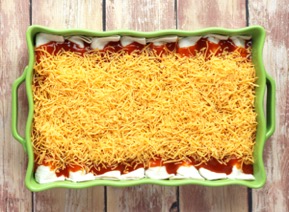 This Chipotle Copycat is fresh and delicious!  Why serve plain rice for diner when you can serve this amazing rice instead?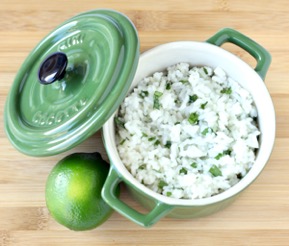 Cut your grocery bill and score big flavors with these DIY Seasoning Recipes. You'll love these easy spices and seasonings you can make at home!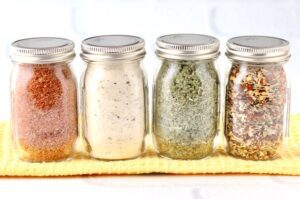 If you love Mexican Food, or you're just craving a healthy snack, these Salsa Recipes are a deliciously fresh alternative to that salsa on the grocery aisle!!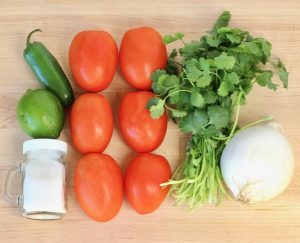 Get inspired for south of the border style deliciousness with this BIG List of Easy Mexican Recipes!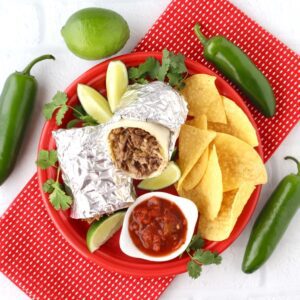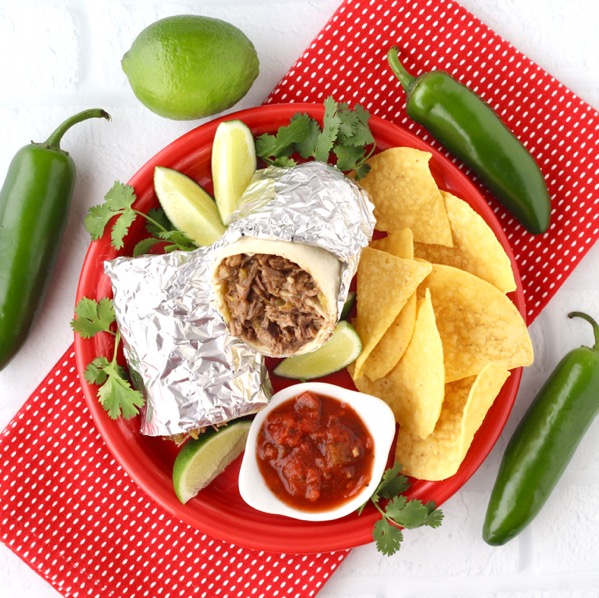 Grocery Money Saving Tips:
Want to know how to cut your grocery bill in half?  Keep more cash in your wallet with these easy money saving tricks!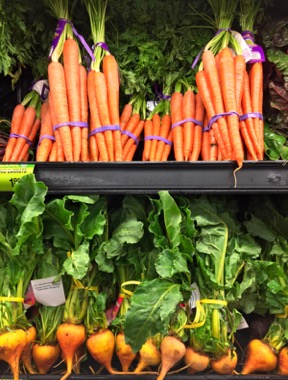 So don't miss out!  Get all the latest fun new Frugal Girls Recipes, Tips + more right here…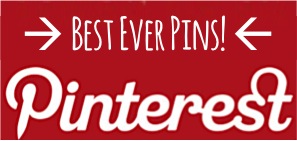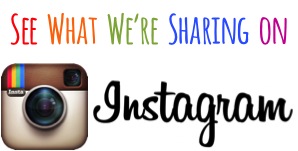 So have you made this homemade Taco Seasoning recipe yet?
Share with us in the comments below!