Give some Reese's love when you make this yummy I Love You To Pieces gift in a jar!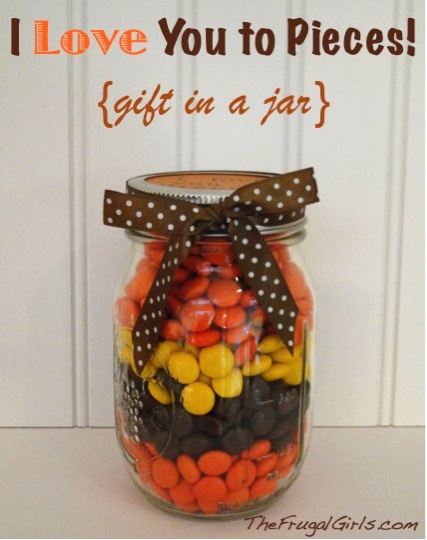 Gifts in a jar are so simple to make, and SO fun to receive!
Here's another sweet and simple candy I Love You To Pieces gift in a jar!
Related:
I Love You To Pieces Gift in a Jar
What You'll Need: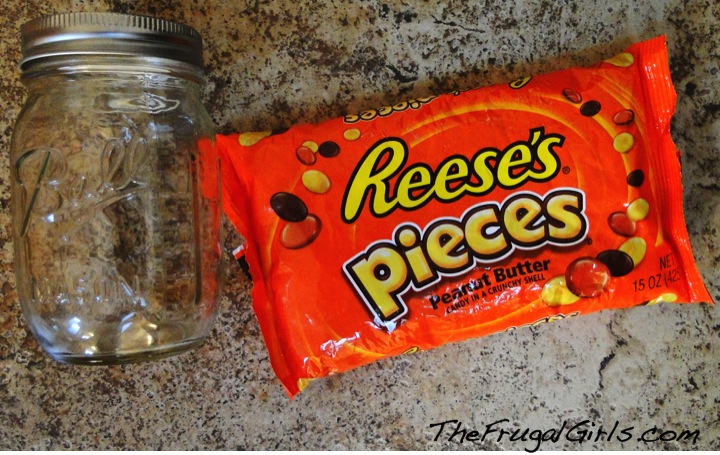 Simply sort your Reese's Pieces by color, then add to your jar while layering the colors.
Affix a tag, label, or message on the lid… 'I Love You To Pieces!'
I used mini alphabet rubber stamps to stamp on a small circle of scrapbook paper, I cut down to fit the size of the lid…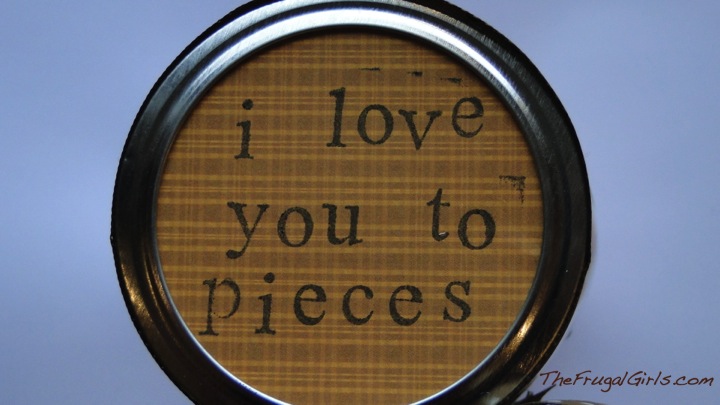 Then affix your ribbon, tie your bow, and you're done!  Easy-peasy!

On the hunt for more Fun Crafts and Gift Ideas?  Check out these fun ideas…
Load up on inspiration with this HUGE List of Unique Gifts in a Jar Recipes!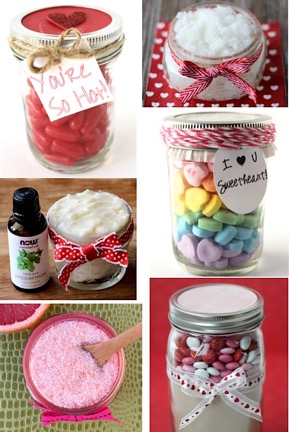 Feeling crafty??  It's time to get your Craft on and get inspired to do some fun crafts!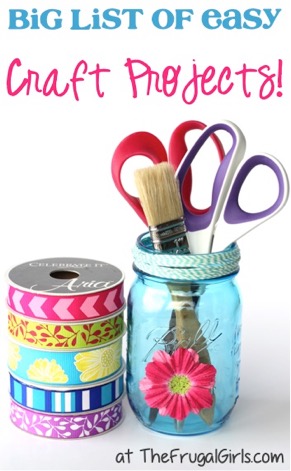 Score frugal gift ideas for the Kiddos, Teens, Mom, Dad, Grandma, Grandpa, Co Workers, Your Dogs, Your Cats, and more!