Are you wondering what to Get Grandma? Check out this HUGE list of Fun Grandma Gift Ideas she'll love!
So are you wondering what to get Grandma for Christmas or her Birthday this year? You've just hit the jackpot with this HUGE list of Grandma Gift Ideas!
From thoughtful gifts for grandma to practical gifts she'll love, this is the gift list for the grandma who has everything!
Christmas is the perfect time to show Grandma how much we love and cherish her. So let's shower sweet granny with some fun and delightful gifts that are sure to put a smile on her face.
So go check out these fun Grandma Gift Ideas and get ready for a little gift giving greatness…
Related:
Grandma Gift Ideas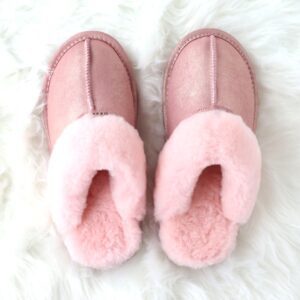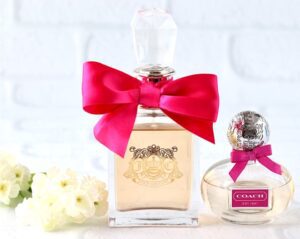 Who said you can't look super cute in the kitchen? 🙂
More Grandma Gift Ideas:
Jen writes: "Time, but planned time. Give 12 envelopes and in each envelope have a planned date, like…
Do a Puzzle Together
Go See a Movie
Have High Tea at a Nice Restaurant
Plant Summer Flower Pots Together, etc."
Georgia writes: "Grammy wants fleece lined moccasin slippers with a sole."
Lisa writes: "Anything with pictures of the grandkids on it. We've given my parents mugs, coasters, totes… they have so much LOL"
Mary writes: "Moose Munch, wall or desk calendar with cute animals, Starbucks gift cards, nice everyday tote bag, fuzzy socks or cozy throw, gift card for manicure, hand blown Christmas ornament, Crystal/glass Christmas table top evergreen tree, Bonsai plant, leather mouse pad, car seat gap filler, bird food, portable umbrella, welcome mat, boar bristle hair brush, Clinique bath soap, Zulay potato peeler, cup holder coasters for car, Swedish pretty dish cloths, reusable lighted wreath & hanger, Yeti mug, smart coffee warmer, vent car air freshener, Echo dot, Nonni biscotti"
Sherri writes: "I just picked up a bird feeder and bird seed for my grandma."
Helen writes: "I asked for yard help, hoping I get it. Maybe some weekend afternoon, working on a puzzle after we have lunch."
Chantel writes: 'Craft gift cards, show tickets, a road trip, and restaurant gift cards."
Beth writes: "Spending time with her learning about the past and her favorites. Favorite recipe, favorite quote, favorite, song, favorite memory of your mom/ dad, her favorite memory of her mother/ father, etc."
Dawn writes: "Give the gift of dinner once a month with her."
Shelly writes: "I've always made canned goods. You know they are going to eat!"
Lisa writes: "Necklaces that have a birthstone for every grandchild!"
Belinda writes: "My daughter got me a sweatshirt from Etsy. Says Grandma on the neck and all 8 grandkids names embroidered on the sleeves! I love it and get so many compliments whenever I wear it!"
Elandra writes: "You can't go wrong with a nice house coat!"
Penni writes: "My kids always made a photo calendar for my mom, and she loved it. I have friends who've gotten them and also like them."
Corey writes: "I made her a Christmas ornament"
Kim writes: "My mother-in-law feeds the birds and squirrel so I go to the local farms and get her large bags of dried corn on the cob that will last all winter. Large bags are net 50# size, I get about 10 bags."
Michele writes: "A box of greetings cards and a book of stamps"
Terri writes: "Best gift I ever got mom was a electronic photo frame that anyone can email pictures to & she can see her great grandchildren or anyone no matter the distance."
Barbara writes: "Beautiful smelling soaps"
Tracey writes: "I'm a Grandma and I love to get anything hand made, candles, plants or pictures in frames."
Ryan writes: "A minky couture blanket"
Cheralyn writes: "Make a gift certificate to spend the day with her go get food and do something fun!"
Sarah writes: "Restaurant gift cards & home decor gift cards."
Gayle writes: "Older people appreciate things they use all the time and don't have to purchase. Groceries gift cards are good. Cleaning the home and a cooked meal. I tell my kids if I can't read it, eat it or wear it I don't need it."
Rebecca writes: "Pay her power bill, water bill & gift cards for groceries"
Patti writes: "Black purse with a whole bunch of $1 bills in it! My mom LOVED that gift"
Patricia writes: "Money, money and more money"
So are you looking for more fun tips for Gift Ideas? Be sure to check out these fun ideas…
Give Grandpa something fun and unexpected this year with these sweet and silly Grandpa Gift Ideas from Grandkids!
Whether your dog just needs some extra entertainment or something fun to do while you're away at work, I've got you covered!
You're about to load up on some purrfect Cat Lover Gifts for that feline friend on your gift list!
Spoil your friends, family, and teachers this year with some sweet Homemade gifts… made with love!
Wondering what to get the Foodies on your gift list? Load up on inspiration with these Fun Foodie Gifts!
Gifts for Coffee Lovers are always fun… and you can even assemble a few of your favorites to make an epic Coffee Lover Gift Basket!
Got a sweet little Baby on the Way, or know someone who does?? Spoil the new moms in your life with these fun gifts!
Spoil Mom with something extra special this year with some help from these Creative Mother's Day Gift Ideas!
Use this BIG List of Creative Teacher Gift Ideas to load up on some truly inspired teacher gift tips!
Does Santa's helper need some stocking stuffer inspiration? You'll love these fun Stocking Stuffers for Kids!
Help Santa stuff those stockings for your Teens with this HUGE list of fun Teenage Girl Stocking Ideas!
There's no need for Christmas stockings to be boring, so be sure to make your Teenage Guy Stocking Stuffers extra LOL fun this year!
Need some inspiration for what to put in yourman's stocking? You've just hit the jackpot with this HUGE list!
Load up on funny gifts with these ideas for the Best White Elephant Gifts Ever!
Shop this Ugliest Christmas Sweater Ever Sale and enjoy a few extra laughs this Christmas season!
Before you head out to your next party with friends or family dinner gathering, check out these Creative Hostess Gift Ideas so you don't show up empty handed!
Creative Ideas for Dad, Boyfriends, Kids, Teen Girls, Teen Boys, Grandpa, Grandma, Foodies, Coffee Lovers, Cats, Dogs and more!
So do you have some more fun Grandma Gift Ideas?
Leave a comment & share!