Are you wondering what to Get Grandma? Check out this HUGE list of Fun Grandma Gift Ideas she'll love!
So are you wondering what to get Grandma for Christmas or her Birthday this year? You've just hit the jackpot with this HUGE list of Grandma Gift Ideas!
From thoughtful gifts for grandma to practical gifts she'll love, this is the gift list for the grandma who has everything!
Christmas is the perfect time to show Grandma how much we love and cherish her. So let's shower sweet granny with some fun and delightful gifts that are sure to put a smile on her face.
So go check out these fun Grandma Gift Ideas and get ready for a little gift giving greatness…
Related:
Grandma Gift Ideas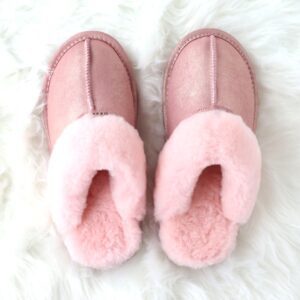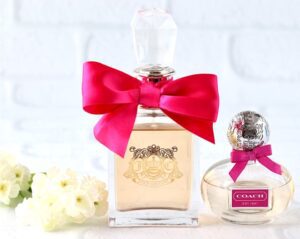 Who said you can't look super cute in the kitchen? 🙂
So are you looking for more fun tips for Gift Ideas? Be sure to check out these fun ideas…
Give Grandpa something fun and unexpected this year with these sweet and silly Grandpa Gift Ideas from Grandkids!
Whether your dog just needs some extra entertainment or something fun to do while you're away at work, I've got you covered!
You're about to load up on some purrfect Cat Lover Gifts for that feline friend on your gift list!
Spoil your friends, family, and teachers this year with some sweet Homemade gifts… made with love!
Wondering what to get the Foodies on your gift list? Load up on inspiration with these Fun Foodie Gifts!
Gifts for Coffee Lovers are always fun… and you can even assemble a few of your favorites to make an epic Coffee Lover Gift Basket!
Got a sweet little Baby on the Way, or know someone who does?? Spoil the new moms in your life with these fun gifts!
Spoil Mom with something extra special this year with some help from these Creative Mother's Day Gift Ideas!
Use this BIG List of Creative Teacher Gift Ideas to load up on some truly inspired teacher gift tips!
Does Santa's helper need some stocking stuffer inspiration? You'll love these fun Stocking Stuffers for Kids!
Help Santa stuff those stockings for your Teens with this HUGE list of fun Teenage Girl Stocking Ideas!
There's no need for Christmas stockings to be boring, so be sure to make your Teenage Guy Stocking Stuffers extra LOL fun this year!
Need some inspiration for what to put in yourman's stocking? You've just hit the jackpot with this HUGE list!
Load up on funny gifts with these ideas for the Best White Elephant Gifts Ever!
Shop this Ugliest Christmas Sweater Ever Sale and enjoy a few extra laughs this Christmas season!
Before you head out to your next party with friends or family dinner gathering, check out these Creative Hostess Gift Ideas so you don't show up empty handed!
Creative Ideas for Dad, Boyfriends, Kids, Teen Girls, Teen Boys, Grandpa, Grandma, Foodies, Coffee Lovers, Cats, Dogs and more!
So do you have some more fun Grandma Gift Ideas?
Leave a comment & share!