I may get
paid
for ads or purchases made through links in this post.
Get ready to treat your friends and family to some luxurious days with these Pamper Yourself Gifts in a Jar!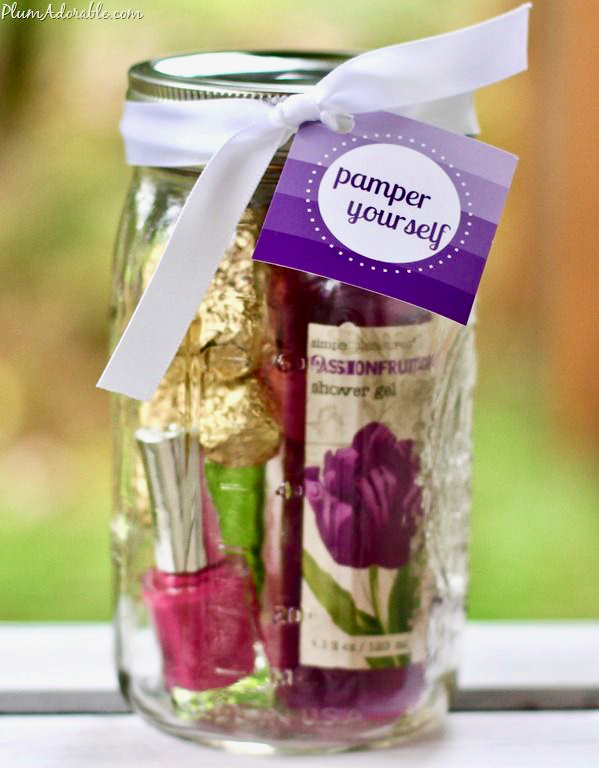 Following is a fun Gifts in a Jar Ideas and guest post by Jenny and Jess at Plum Adorable… enjoy!!
Pamper Yourself Gifts in a Jar
I'm so excited to present to you another CHRISTMAS gift idea.
These Gifts in a Jar Ideas would also make great gifts for teachers, neighbors etc. One of the reasons I want to share this idea with you now is because to get the most bang for your buck you need to start purchasing items right away.
I actually purchased the jars this Summer, knowing I would be making these. Over the last few weeks I have been using my coupons for other things like the shower gel and nail polish.
What Your Frugal Friends Are Saying About This Project:
Patti writes: "Such a clever and inexpensive way to give a gift to your favorite receptionist at a doctor/dentist office, etc. This also makes a cool teacher's gift!"
Pamper Yourself Gifts in a Jar – Supplies Needed: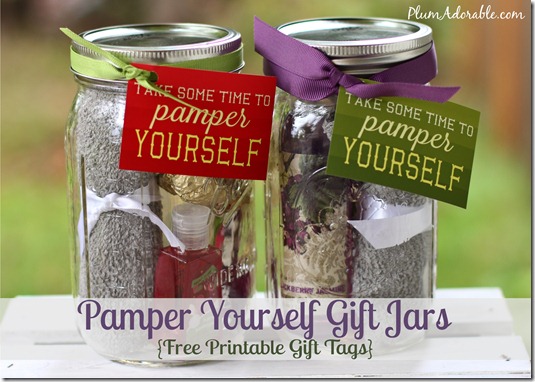 You could get creative and add other things like lotion or foot scrub and cozy socks. There are lots of ideas.
Be sure to add one of our free printable tags to complete your gift!
Click the image below to download the free printable tags.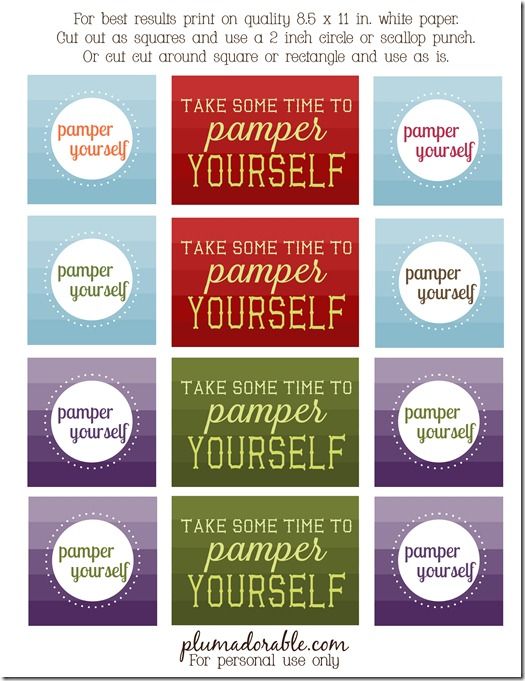 Jenny and Jess are two friends that love creating crafty stuff (for both kids and adults), cooking, reading, and so much more!  You can find Jenny and Jess on Facebook and Pinterest!
On the hunt for more fun Gifts in a Jar?  Get inspired below…
Unwind today in a hot bath filled with Orange Vanilla Bath Salts!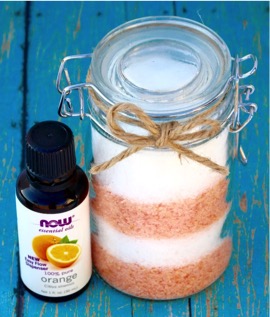 Make your bath feel like Christmastime anytime with these delightful Peppermint Bath Salts!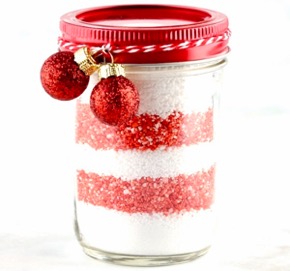 Go ahead… you  know you want to!  Lavender is so soothing and this bath is going to be amazing!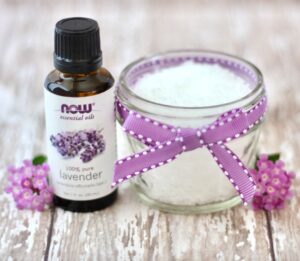 Give the gift of relaxation with this Homemade Jasmine Bath Salts Gift in a Jar idea!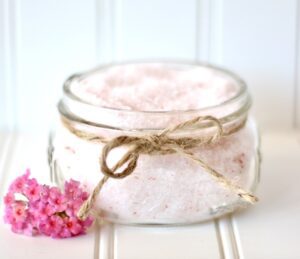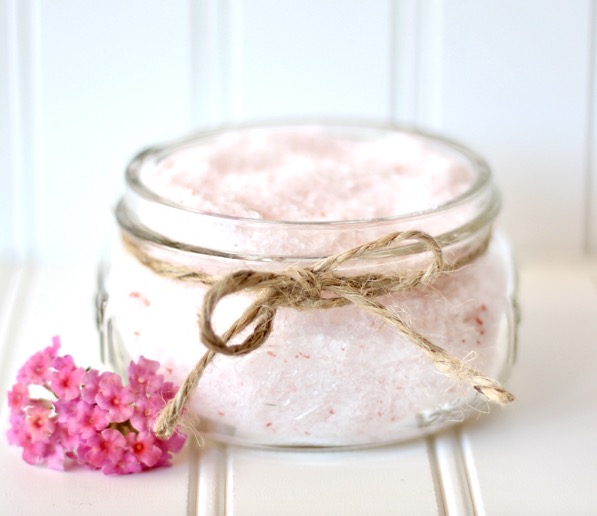 Vanilla Bath Salts are so simple to make, and perfect for a gift to give, or your next foot soak or relaxing soak in the tub!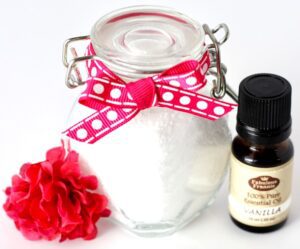 Add a splash of summer to your spa night at home with these Pink Grapefruit Bath Salts!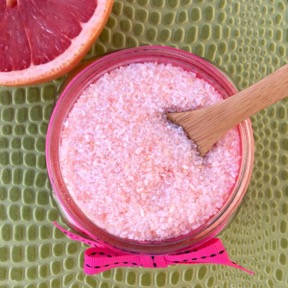 These Lemon Bath Salts couldn't be easier to make, and are the perfect invigorating addition to any bath!  Add a splash of summer to your spa day with this delightful Lemon Bath Salts recipe!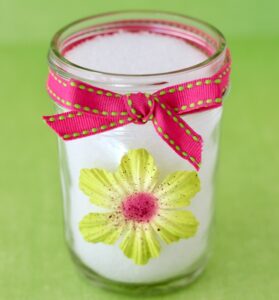 These Homemade Beauty Product Recipes are perfect for your home spa day!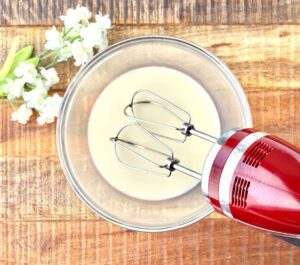 Get ready for some more fun and creative gift ideas with these Gifts in a Jar ideas!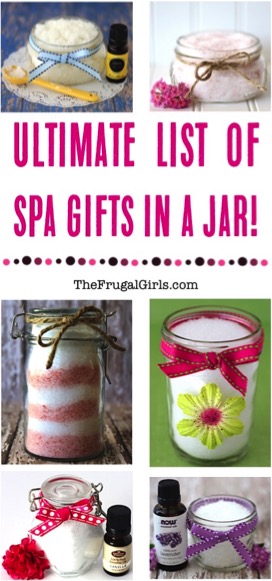 So have you tried making these Pamper Yourself Gifts in a Jar yet?
Leave a comment & share!