So do you need some creative Stocking Stuffer Ideas for Men? Check out this HUGE list of epic gift ideas for Fun Stocking Stuffers for Men. Your guys will LOVE these gifts!
If you're looking for some inspiration for what to put in your man's stocking… you've just hit the jackpot with this HUGE list of Stocking Stuffers for Men! I received the following question from frugal friend Jennifer…
"I need help… what do you put in your husband's stockings? In my family the stocking is usually the cheaper things. Any ideas on Stocking Stuffers for Men?"
This year, stockings are about to get really interesting with these best stocking stuffer ideas for Him! Get ready to load up on some seriously fun ideas for Stocking Stuffers for Men that are both cheap and luxurious!
From practical gifts to hilarious add-ons, your man is going to LOVE going through his stocking on Christmas morning this year! So are you ready to score some epic ideas from this HUGE list of brilliant stocking stuffers for guys?
Here are the top Stocking Stuffer Ideas for Men this year…
Stocking Stuffers for Men
Related:
What Do You Put In A Man's Christmas Stocking?
It's time to make filling your man's stocking easy!
Whether you're shopping for Dad, Grandpa, a Boyfriend or a Brother, these stocking stuffers ideas will help you indulge in some Christmas gift giving greatness.
This list includes creative ideas for…
Flavored Lip Balms
Novelty Breath Mints
Homemade Treats
Funny Christmas Tree Ornaments
Hilarious Coffee Mugs
Car Accessories
Bottle Openers
Work Gloves
Romantic Homemade Coupons
You and Me are Mint to Be Gift in a Jar
Another sweet idea is to fill up an 8 oz. mason jar with Lifesaver Mints, and attach a label: "You and Me are Mint to Be"
Now, check out even more fun Stocking Stuffers for Men ideas shared by your very own Frugal Friends right here and on The Frugal Girls Facebook Page!
Teresa said: "My husband is a hunter, so he gets bullets, thermals, Unscented Soap & Deodorant for Hunting, his Favorite Cookies, and other things I like for him to wear, like nice cologne."
Erin said: "My husband has a great sense of humor, so in his stalking will be some Bacon Flavored Chapstick and Bacon Scented Soap. " 🙂
Tara said: "So this is where I apply the "These Are A Few Of YOUR Favorite Things" philosophy. I get his favorite gum, iTunes Gift Cards, golf balls, grill seasonings, a DVD of a movie that only he would want to watch, and a car wash gift card. Hope these ideas help! Merry Christmas!"
Michelle said: "I go to Harbor Freight and look by the check-out lines for batteries, miniature tools like screw drivers, mini-levels, and chalk poppers. You can usually get these for $1 or even less if you check the newspaper ads."
Christi said: "Duct Tape Bandages, a tooly gadgety thingy that is different each year, Christmas themed lottery tickets, some candy, and a Gift Card to a Fast Food Restaurant, so he can treat himself to lunch or coffee during his lunch instead of brown bagging it."
Autumn said: "I try and get stuff that he likes, but wouldn't normally buy himself. So I get him a Starbucks card. I always make coupons to make his fav cookies. Everyone gets a DVD, a new toothbrush and a pair of silly socks. (Like camo for men). I also add candy, beef jerky and scratchers."
Pamela said: "Slipper socks, a gift card to his favorite coffee stand or barber shop, his favorite candy, a new wallet with a picture of the 2 of us together inside, a lottery ticket, cologne, homemade "coupons" that he can turn in for things like breakfast in bed, no interruptions during a football game, dinner of his choice etc. Hope some of these help! 🙂 "
Shannon said: "We put in a new battery toothbrush (we change the heads during the year, but by year end they are pretty worn.), love booklets, gift cards, and things the boys make him."
Ami said: "Socks, racquet balls, chocolate covered almonds, gloves, t-shirts, & cologne. All the things he needs, but won't buy for himself!

"
Stacy said: "Razors, CD's, dry salami, dry lupini beans, and gum so far! Weird~combo but these are things that he normally doesn't get for himself!!"
Kelly said: "I make beef jerky for him, he loves it and I don't make it that often. I also order specialty popcorn, and small notebooks and pens that he really goes through, but can't find. I save up stuff all year, including little freebies, etc.."
Kristina said: "Socks, underwear, a belt, jars of Nutella (he loves it), a small bottle of cologne, chocolate covered raisins, travel sized toiletries for business trips (like his Aveda hair gel). I have also done t-shirts, CD's and a wallet in the past."
Amanda said: "His favorite candies, silly things from special trips / moments we've had, gift cards to places near his work for quick lunches (subway cards are easily found at most grocery stores these days), those silly "love coupon" booklets…"
Donna said: "My husband loves stuff like PS3 and Wii points gift cards, candy, cologne, and cheap gift cards for eating out."
Jodi said: "A couple of Lotto scratch tickets, Starbucks Via (instant coffee), some nasty licorice-flavored gum he likes and maybe a gift card to Home Depot."
Aimee said: "I always get him a small bag of specialty coffee, either Starbucks or Caribou's Christmas flavor, since he usually just drinks plain coffee at work; a bag of his his favorite chocolates, thermal socks and gloves (he's outside a lot); some sort of small tool or gadget; and something our girls have picked out or made."
Bjack said: "How about a yearly ornament that reminds him of something that you both did together that year."
Carla said: "Socks, candy, an orange in the toe."
Tee said: "Soap on a string in many different scents, mints in a tin, and small flashlights or pen flashlights."
Marie said: "Don't forget about freebies from Harbor Freight, sign up for coupon flier."
Carolyn said: "Growing up we always got a few little fun things, but the bulk of the stocking was filled with stuff like shampoo, lotion, etc.. So for a man I suggest; shaving gel, razor refills (look for coupons/sales), and batteries for other gifts, a thumb drive for the computer, new phone charger, and other random little tech accessories."
Jenia said: "AA batteries, socks, Altoids, Tom's of Maine toothpaste (his favorite), an iTunes gift card, magazine subscriptions, trail mix, and individual packages of flavored protein shake mixes."
Debbie said: "So I usually put in one or two boating magazines, and a jar of macadamia nuts."
Tina said: "Small tool sets (great for the RV, quad etc.), small cologne bottles, favorite candy, toenail clippers (mine loses his all the time), headphones for his iPod. I also like to browse Etsy.com to see what unique handmade stuff I can find that he would like."
Kelly said: "Car fresheners, Hand Warmers, gum, mints, a toothbrush, and those sauce and spice freebies we get throughout the year. He loves to cook, so it's fun to have those to tryout for the next few months."
Lena said: "So we normally go with things from Dollar Tree, or the dollar section from Target, travel sized items, favorite candies… no item over $5.00 goes in the stocking… hope this helps!"
Mary said: "A Swiss Army key chain, a pocket watch, M&Ms, and funny stuff from Dollar Tree type stores."

Brooke said: "All the free deals I score at Walgreens – razors, lotions, gum, candy, etc! I also like to do air fresheners for his car, and he loves anything UofO!"
Kelly said: "So I like to add small things like toiletries, aftershave, cologne, etc. This year I went to Bath & Body Works to get some of his stocking stuffers. They have products for men and I used some coupons together with a BOGO promotion."
Deanna said: "I went to HalfOffDeals.com for some radio station discounts to create an 'experience' gift for my husband. All of the certificates don't have to be used at one time and most have a value of $50, but can be purchased for under $15! I've been using other group buying websites for additional discounts. It's a fabulous way to do things together without costing an arm and a leg."
Debbye said: "Hand warmers/toe warmers (found in the sporting goods sections – really inexpensive and very handy), a good-quality candy bar, a new keychain, $5.00 gift cards (to fast-food restaurants, iTunes Gift Card, etc.), a Windshield Ice Scraper, handkerchiefs, and golf tees. At the toe of the stocking I always tuck in something "suggestive" that would only mean something to us. Last year it was a kiwi. (I won't give any more details on that! LOL!)"
Anne said: "So my husband is coming home days after Christmas from his 6 month deployment. I usually put a few things like gum, a small bag of candy and maybe something else. But this year we got a GIGANTIC size bag of Tootsie Rolls for him to take back to work. I also included a picture of myself & our 4 daughters that we had taken while he was gone. This year will be more meaningful than ever. Good luck with your search!"
Renea said: "His favorite Pepperidge Farm Milano cookies (with the $1 coupon of course). I've also done nice car wax, tire cleaner stuff, a car duster brush, a fancy hose attachment, and a new car wash sponge."
And finally… Kim said: "New air freshener for his vehicle, car wash tokens, gloves…. and Chapstick to keep his lips kissable

"
So now that you've loaded up on Stocking Stuffers for Men inspiration, get even more Gift Ideas…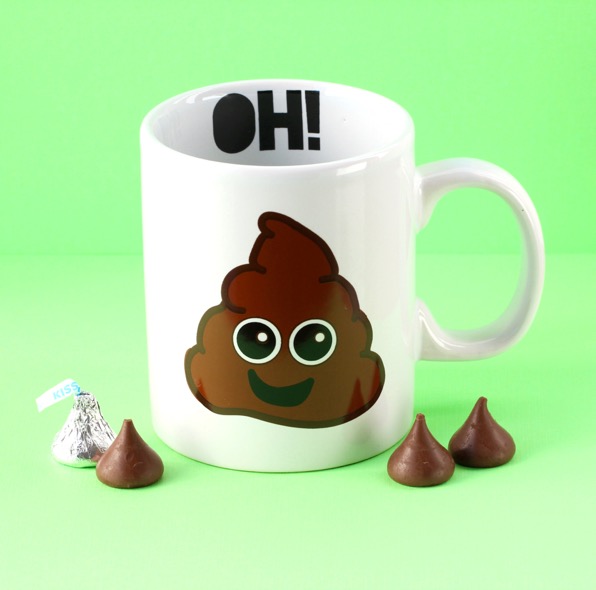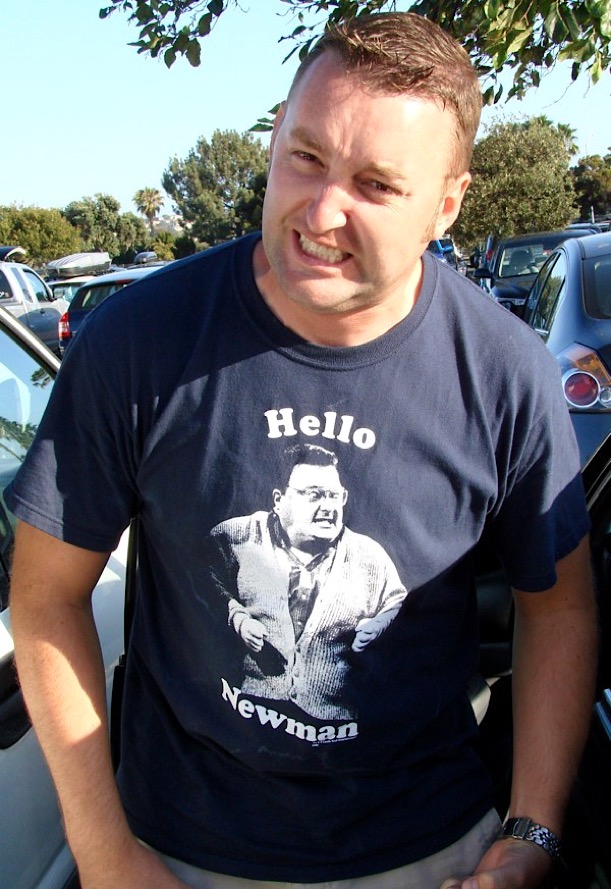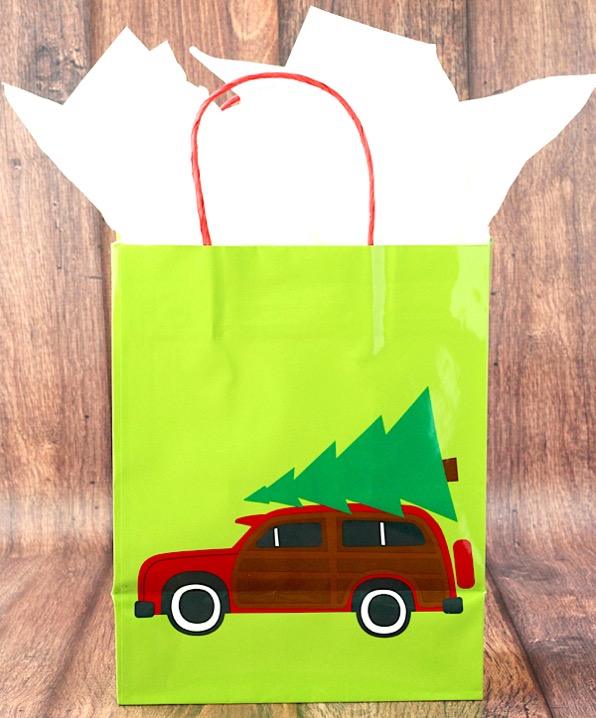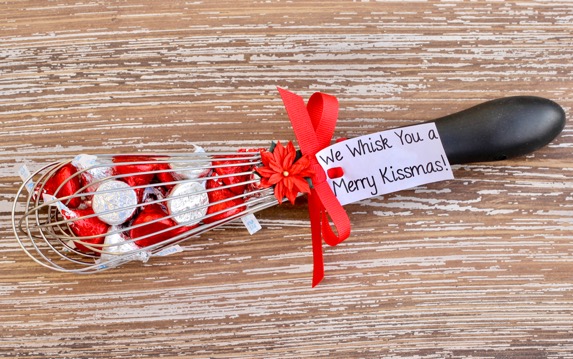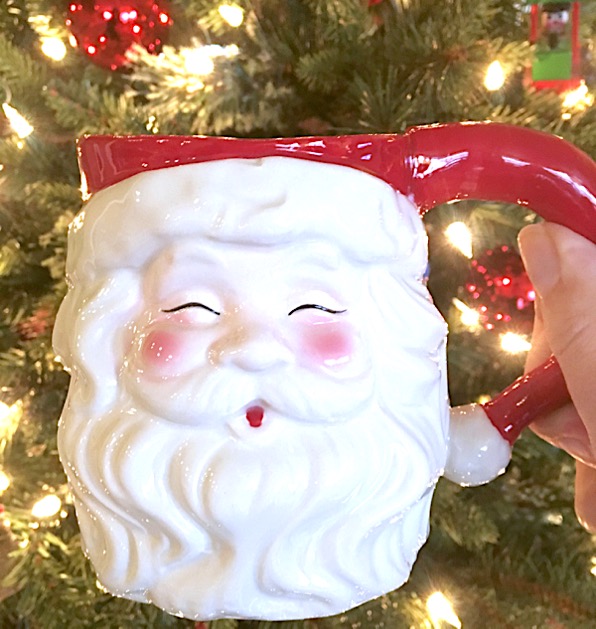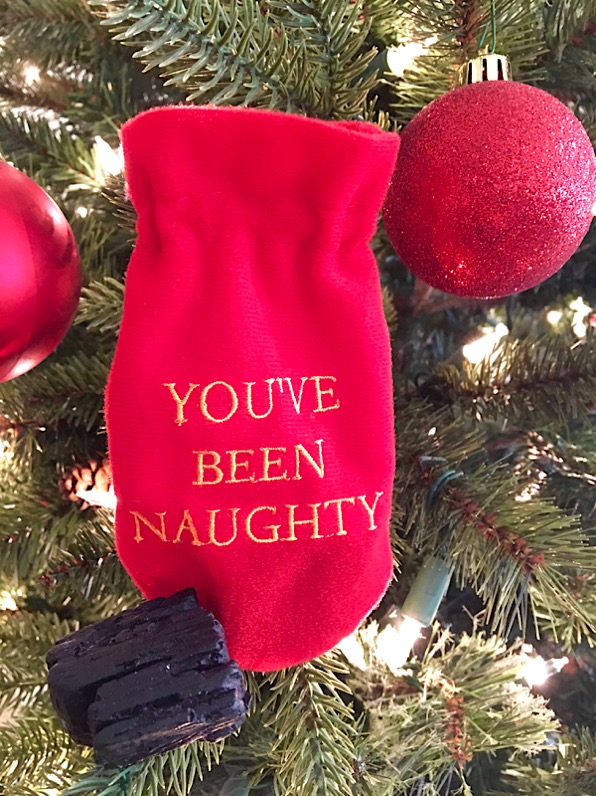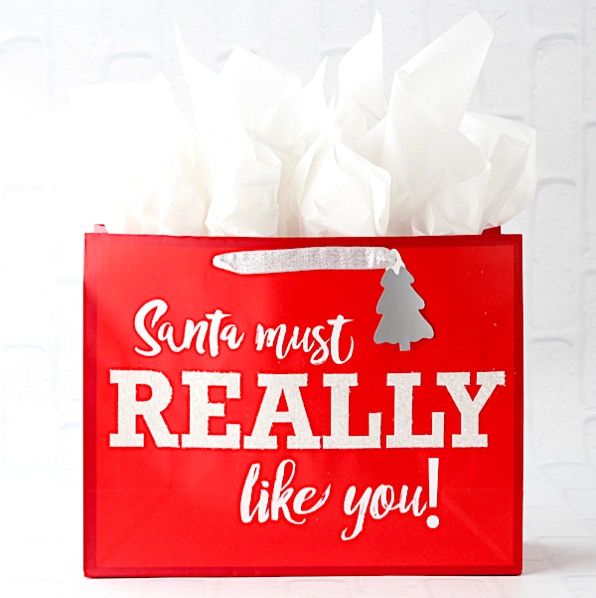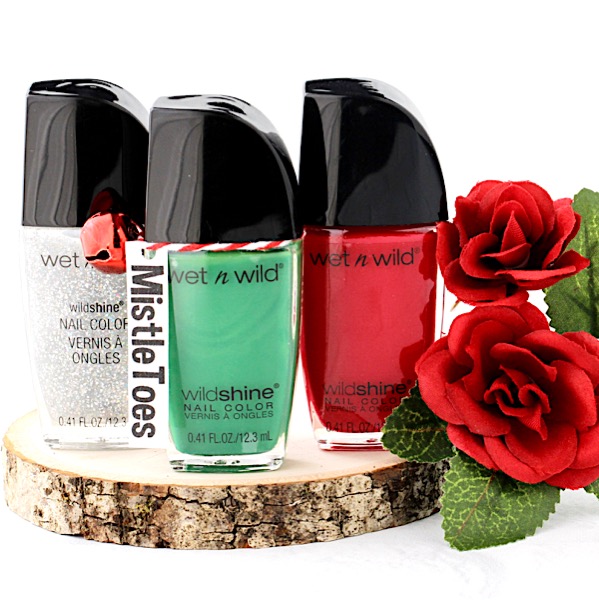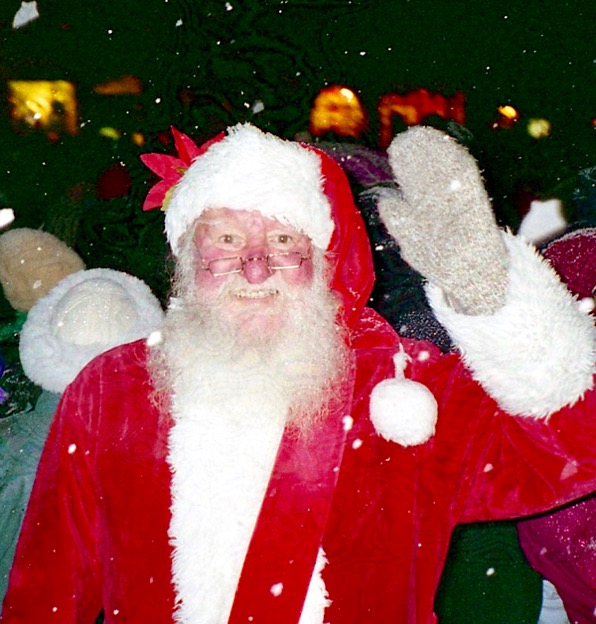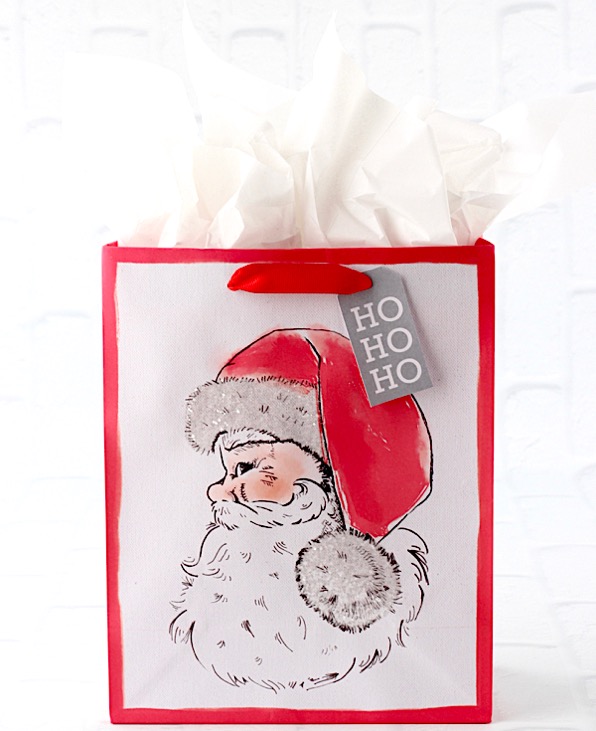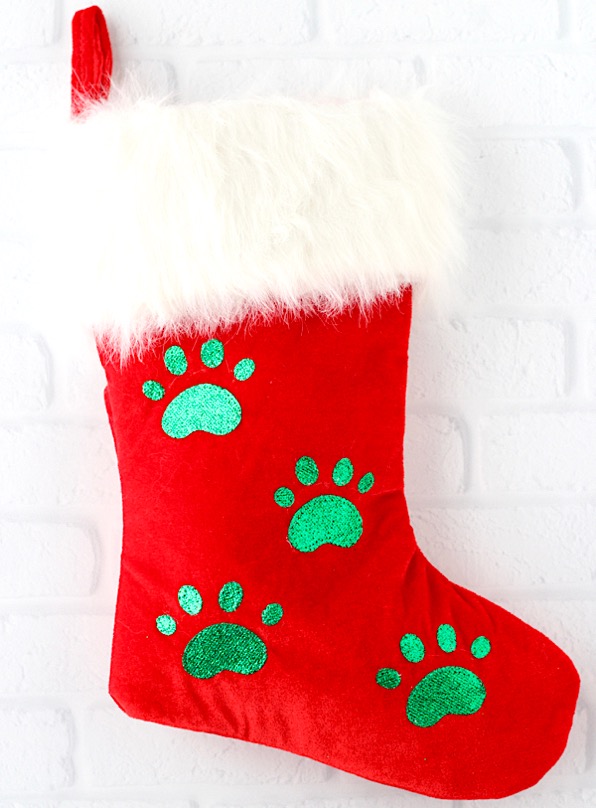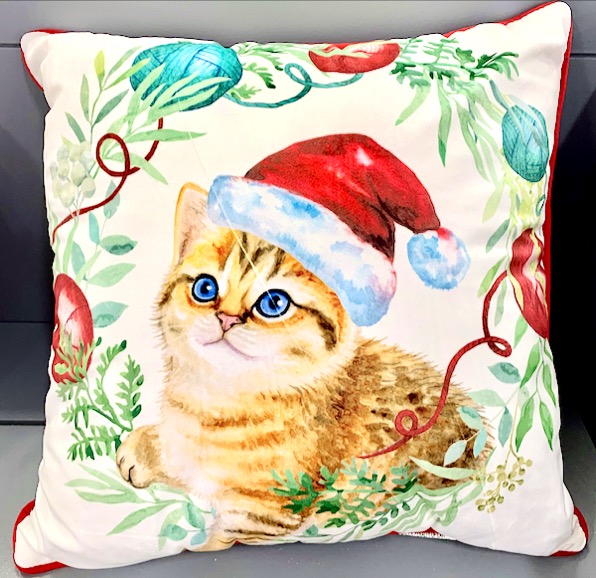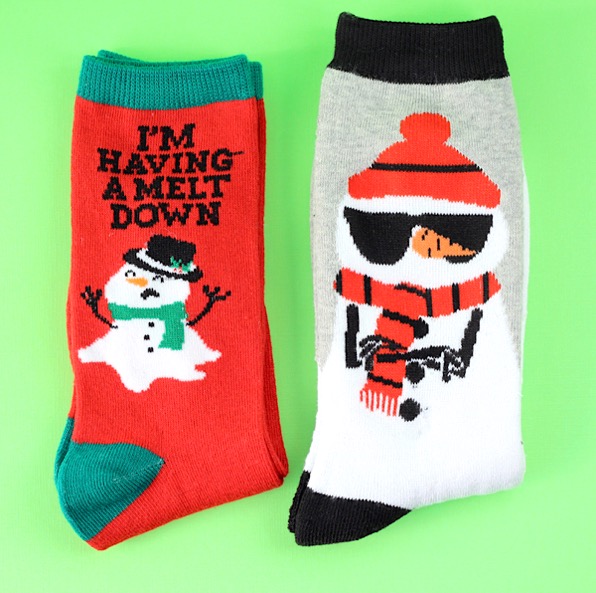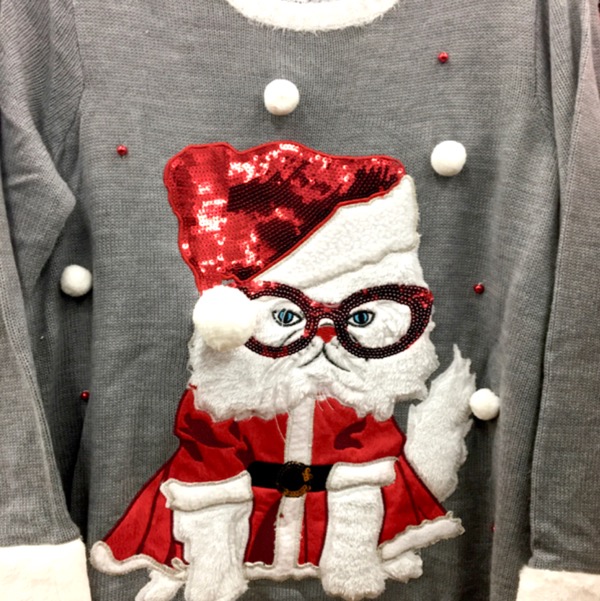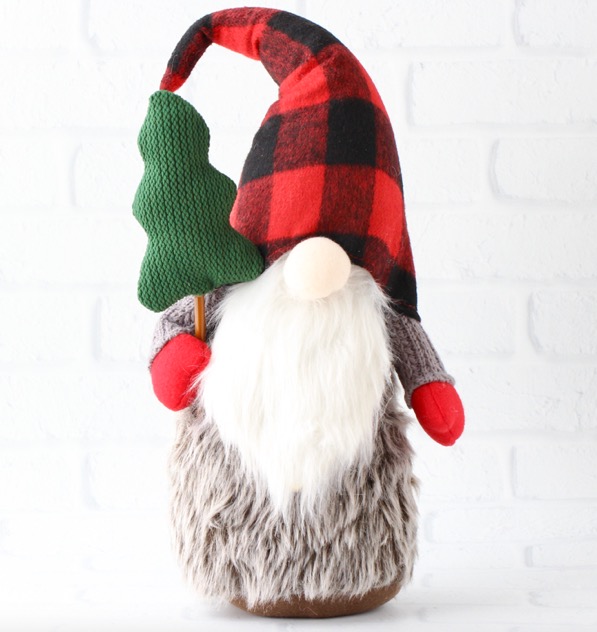 Get ready to load up on even more creative gift ideas for men, women, coworkers, kids, teens, college students, grandparents… and more!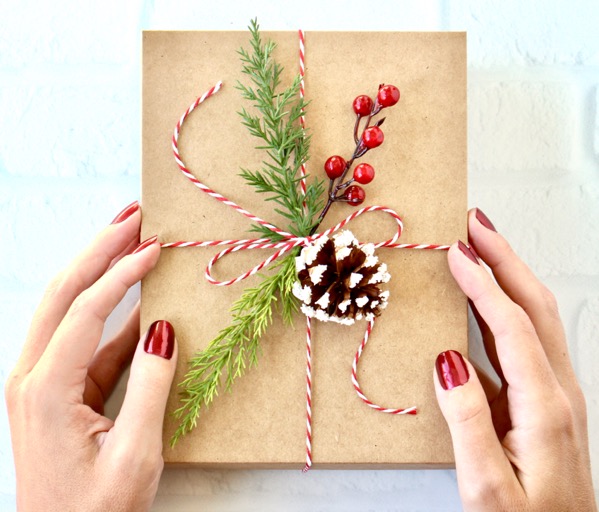 So don't miss out! Get all the latest fun new Frugal Girls Tips, Recipes + more right here…


So… what Stocking Stuffers for Men work for you??
What types of things do you typically stuff in your man's stocking?
Leave a comment and share!