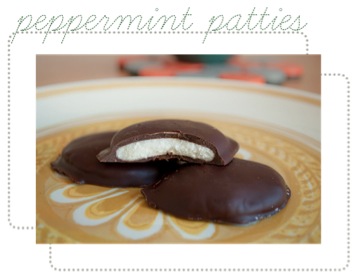 Following is a delicious Peppermint Patties Recipe and
guest post by Carly at CreateliveBlog.com ~ enjoy!
I honestly love York Peppermint Patties. They are my honest-to-gosh favorite candy. When I made York Peppermint Patty Cupcakes, I thought I'd worn out my ability to work with them — simply because, let's face it, they're so good that they can't possibly be replicated by my human hands
(I'm convinced the real York Peppermint Patties are made by the elves from Santa's workshop that were so talented, they got promoted).
I later realized that, not only were York Peppermint Patties my favorite candy, they were also a favorite of my best friend and boyfriend. How could I
not
take a crack at it?! All in all, these things are pretty darn delicious.
What's up, Santa's elves? Game on.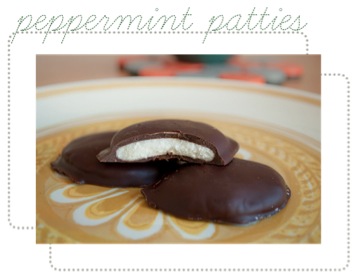 Yum
I borrowed (and pretty seriously altered) a recipe from Petite Kitchenesse.
Carly is a young blogger living in Chicago who loves mason jars, healthy cupcakes, oxymorons, and workout music! Check her out on Facebook, Pinterest, or visit her website!