I may get
paid
for ads or purchases made through links in this post.
Elevate your summer fun with these irresistible easy Summer Dessert Recipes for a crowd, or just a fun family dessert!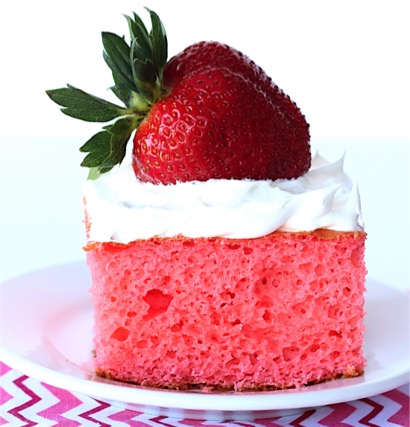 Enjoy every single last moment of summer with these irresistible Summer Dessert Recipes for a Crowd!  Let your senses savor the flavors of summer as long as possible!
Even when it's no longer summer, these fun dessert recipes will add a tasty splash of summer to your week!
Summer Dessert Recipes for a Crowd ::
Take the heat right out of your summer with this easy Snow Cone Syrup Recipe that will help you create delicious Hawaiian style shaved ice!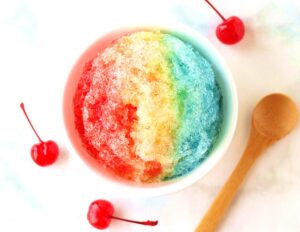 Your ice cream is about to get a MAJOR upgrade with this easy Homemade Magic Shell Recipe!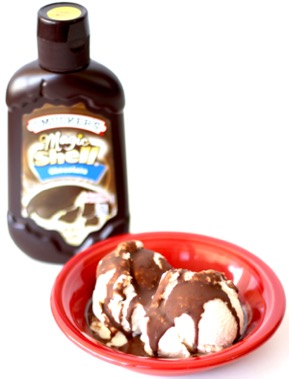 This ultimate chocolate fudge sauce makes the perfect Crock Pot chocolate dipping sauce or ice cream topping.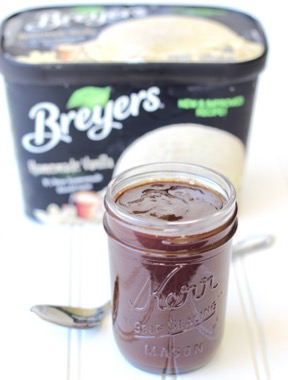 No need to go hunting around trying to find Bubble Gum Ice Cream at your local ice cream parlor, when you can make this delicious Bubble Gum Ice Cream Recipe instead!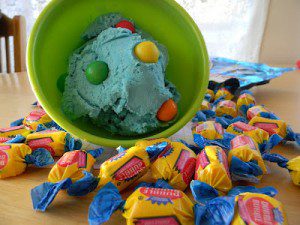 Add this refreshing summer treat infused with fresh berries to your summer dessert menu… YUM!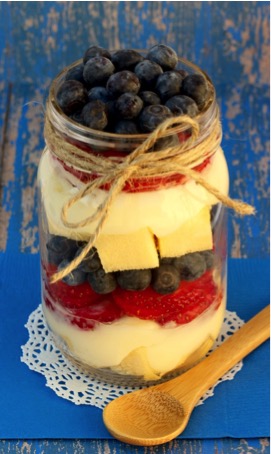 If you love Raspberries as much as I do, you'll really really really love this Raspberry Dump Cake, YUM!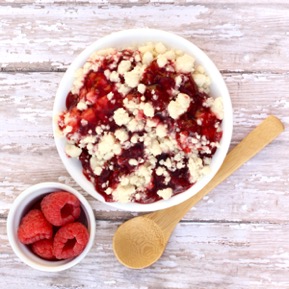 Enjoy more of your favorite sweet and tart berry when you make this irresistible Fresh Raspberry Pie Recipe!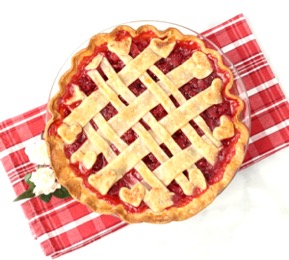 Get ready for some Raspberry amazing refreshment when you make these easy popsicles!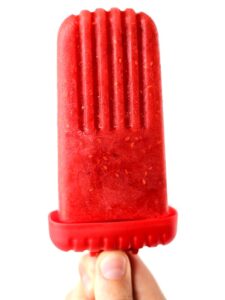 Get your tastebuds ready… because this Strawberry Cheesecake Dump Cake is going to take you on a little summer adventure!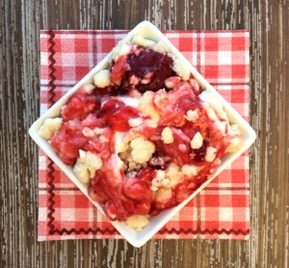 This dessert won't be as light and airy as a traditional angel food cake… but let me tell you, this lush dessert is pure strawberry heaven with each bite!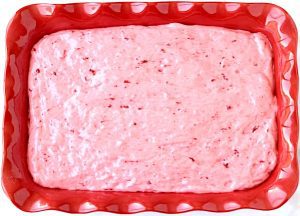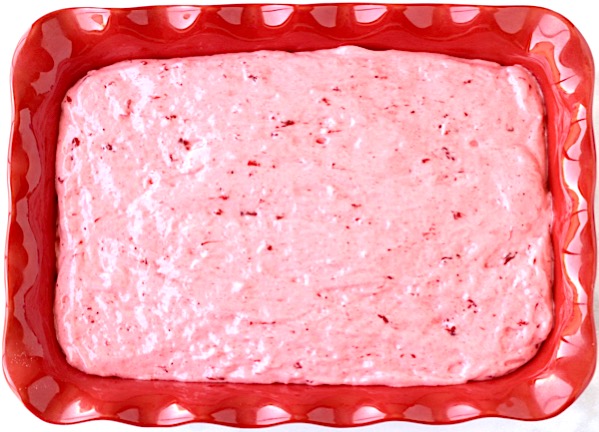 This recipe is one party easy, one part strawberry.  Simplicity at it's finest!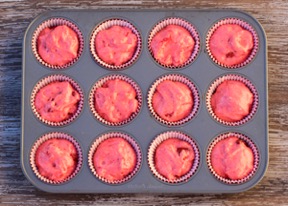 A strawberry cookie infused with white chocolate chips makes for a perfect mid-summer treat!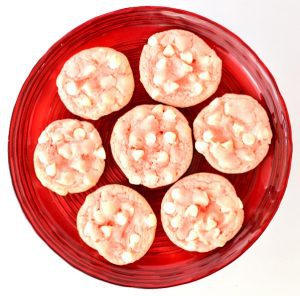 This easy Fresh Strawberry Bread Recipe with a hint of lemon zest comes together quickly and will become a new Summer favorite!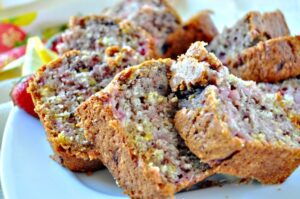 Making a dump cake is so easy with just 3 ingredients!  Get ready for some dump cake deliciousness!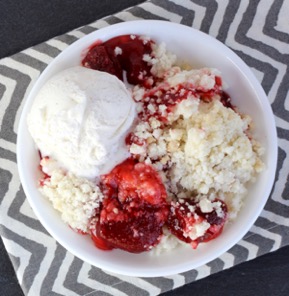 This Skinny Strawberry Cake is so light and fluffy and tempting… and already all gone!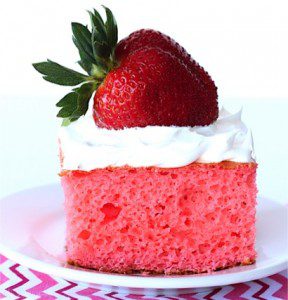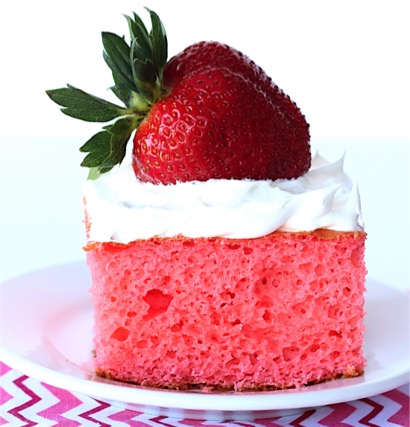 Fill your freezer with temptation when you make these yummy strawberry popsicles!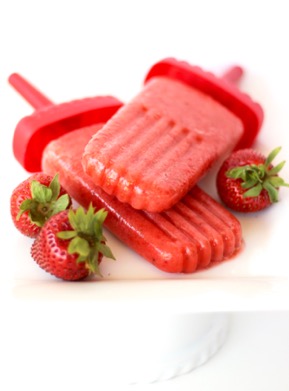 Experiencing a cheesecake craving?  These yummy Strawberry Cheesecake Crescent Rolls are your answer!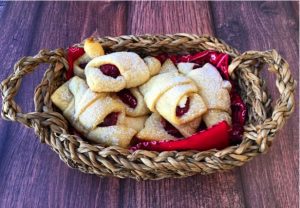 There's something ridiculously delicious about strawberry cookies, and this Strawberry Cake Mix Cookie Recipe tops the charts!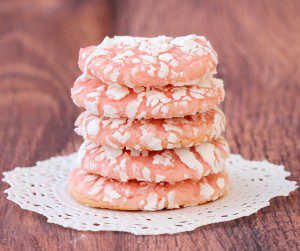 You'll love this Easy, No-Bake Strawberry Cream Cheese Pie Recipe!  It's so simple and super strawberry deliciousness!!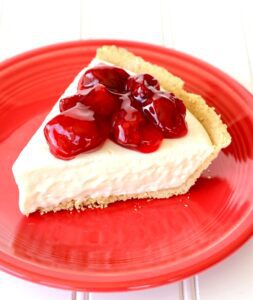 These Fresh Strawberry Frozen Yogurt Popsicles won't disappoint!  Just 3 ingredients and you've got yourself a delicious summer treat!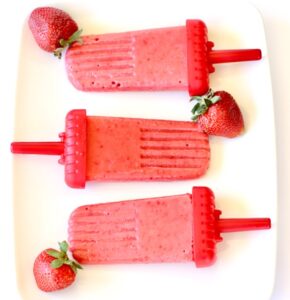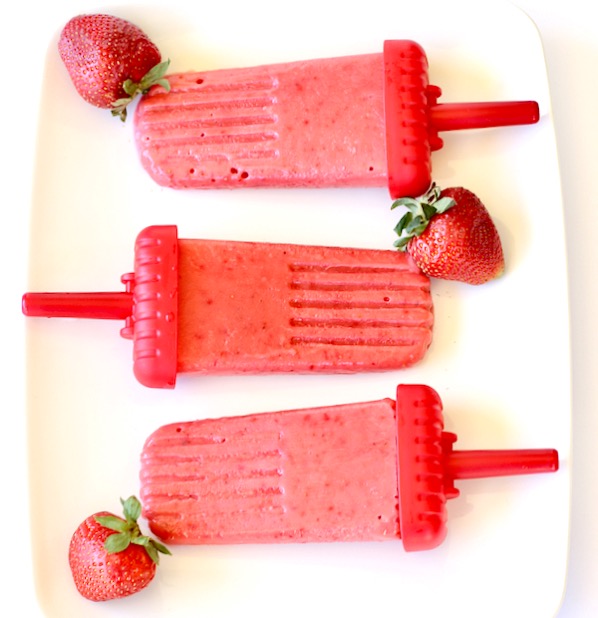 It's time to take your tastebuds on a little tropical trip with this Easy Key Lime Pie Recipe!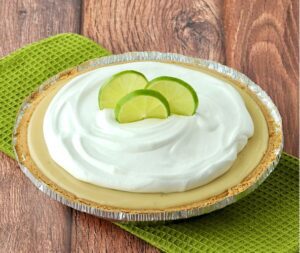 Craving some Key Lime deliciousness?  Key Lime isn't just for pie… oh no ~ it also is incredible in this easy Key Lime Dump Cake Recipe!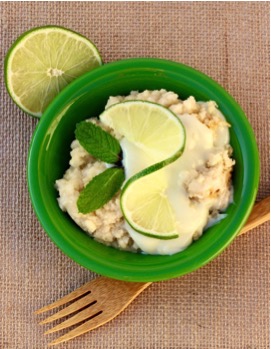 Serve this Monkey Bread for Brunch or Dessert, and watch your family and friends go crazy over it!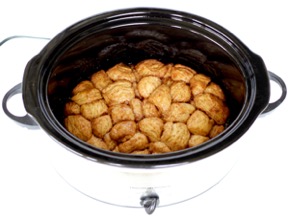 That's right ~ you can capture your favorite Orange Julius flavors all summer long in the form of an icy cold Popsicle!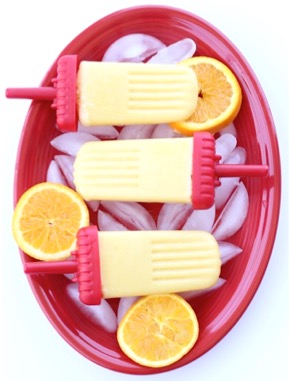 With a sweet cherry flavor and rich white chocolate chips wrapped up in every bite, what's NOT to love?!?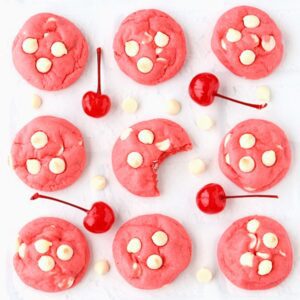 Sometimes you need to put the cherry on the very bottom, like with this crazy delicious Crockpot Cherry Dump Cake Recipe!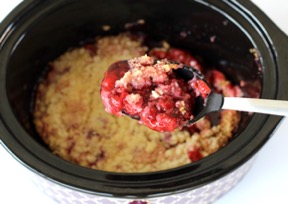 This Cherry Cheesecake Crisp is pure perfection when topped with some vanilla ice cream… perfect for holidays, weekends, or any day those dessert cravings hit.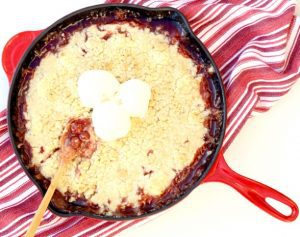 Craving a seriously delicious Cherry Pie?  How about a pie serves up some seriously rich decadence with a cherry on top!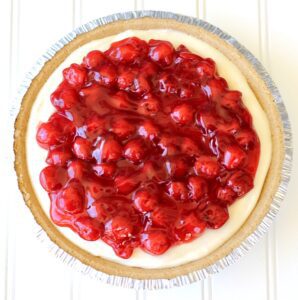 It's a bit of Black Forest rich chocolate deliciousness… and tastes just like decadent chocolate covered cherries!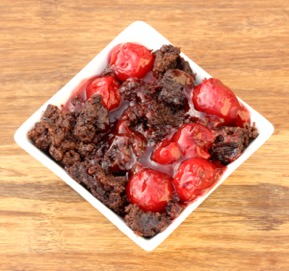 It's cream cheese heaven topped with a delicious Blackberry topping!  Ready for the recipe??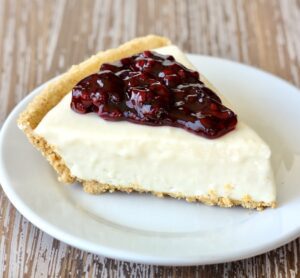 Thanks to the sweet & tart blackberries, buttery crumble topping, and rich cream cheese filling… this dump cake is bursting with amazing flavor!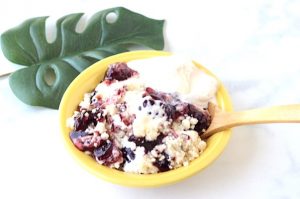 Making your own Homemade Fresh Blackberry Pie Recipe is easier than you think!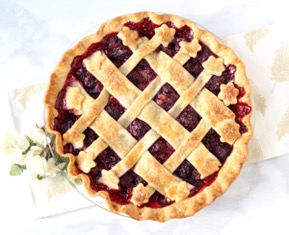 You just can't go wrong with sweet and tangy blackberries topped with a crispy buttery crumble.  Plus, it's only 4 Ingredients!  Woohoo!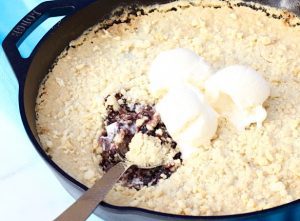 This Crockpot Blackberry Dump Cake Recipe is simple, delicious and simply addicting!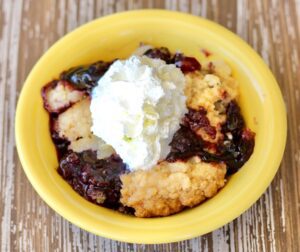 With just 3-ingredients, this is going to be a snap!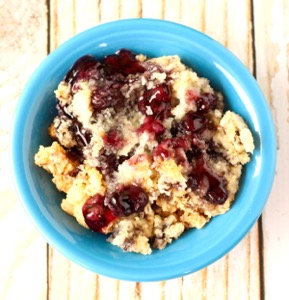 This easy dessert recipe transforms your dreamy blueberries into a totally irresistible treat!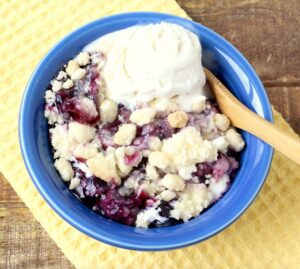 Making this easy pie from scratch is so much easier when you use my secret ingredient!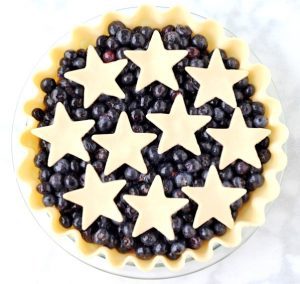 This Skillet Blueberry Crisp Recipe delivers the perfect balance of gooey blueberry deliciousness and the crispy cast-iron flavor!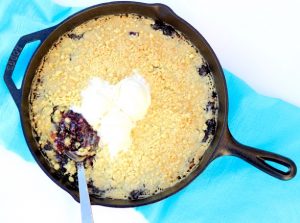 When you find a way to make a blueberry dessert that only takes 2 ingredients, there really is only one thing left to do.  Get started!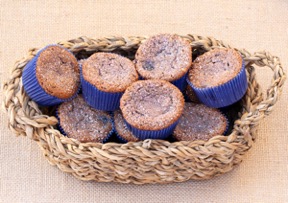 This Blueberry Cream Cheese Pie Recipe will make your blueberry dreams come true!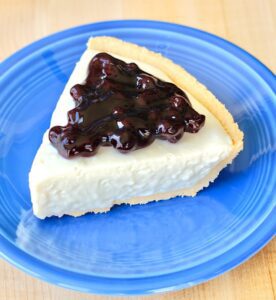 Not only is this twist on angel food cake oh-so-yummy… it's super easy ~ I'm talking 2 ingredients easy!!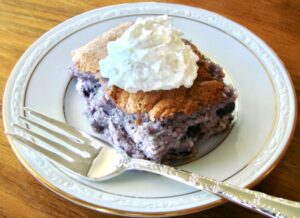 Are you ready to take your tastebuds on a wildly tasty adventure??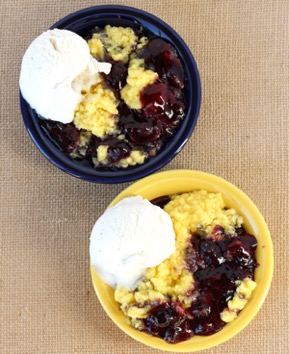 This Lemon Blueberry Cobbler Recipe made with cream cheese is a fuss-free dessert that serves up some sweet happiness.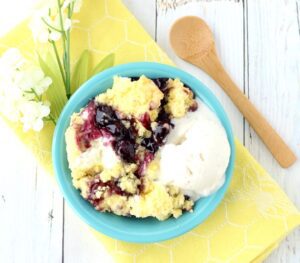 Send your family to the land of over-the-top deliciousness when we mix in some White Chocolate Chips into the cookie batter!  YUM!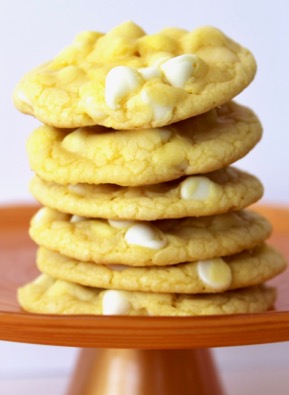 Just dump it in… and walk away! 😉  Now that's my kind of dessert!  Your tastebuds will squeal with excitement for this easy lip-smackin' Dump Cake!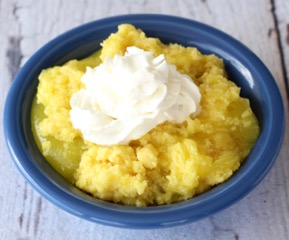 This tempting and tart Lemon Cream Cheese Dump Cake Recipe serves up sweet sunshine year round!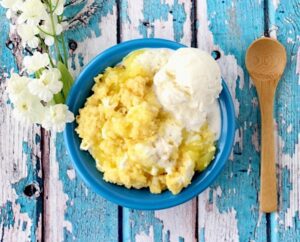 With just a couple simple ingredients, this old fashioned lemon bread is perfect for a breakfast on-the-go, dessert, or an afternoon snack.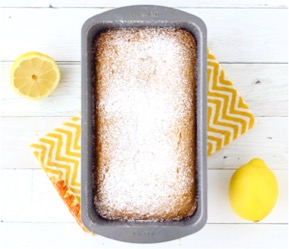 Here's an Easy Lemon Bars Recipe that could start addictions you didn't even know were possible!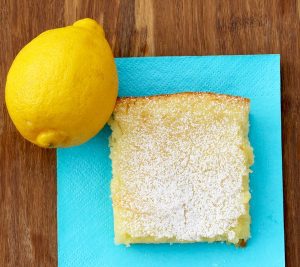 Infuse some tropical pineapple flavor into your day with this yummy Pineapple Angel Food Cupcakes Recipe!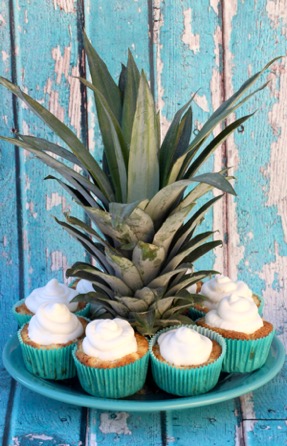 Make dessert delicious and easy tonight with this 2 ingredient Pineapple Angel Food Cake!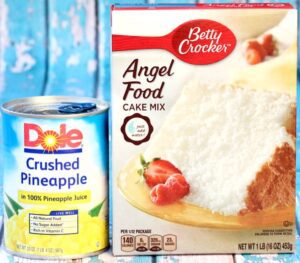 Get ready for some sweet pineapple deliciousness when this Pineapple Dump Cake is served up!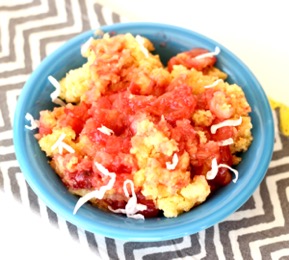 Add this sweet Peach temptation to your menu this week, and gain a house full of fans!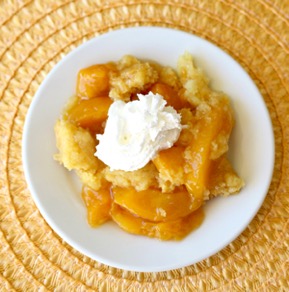 This easy Peaches and Cream Cobbler Recipe serves up sweet peach happiness anytime you want.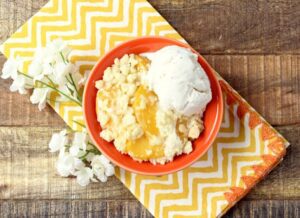 When you're prepared with some genius kitchen shortcuts and an amazing blend of spices, you'll make your very best apple pie in no time at all!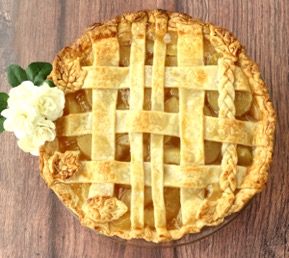 If you're going to take the time to make a pie, then you need to start with the best Caramel Apple Pie Recipe!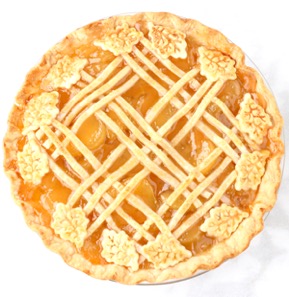 The unthinkable happened when S'Mores made their way into these S'Mores Cake Mix Cookies!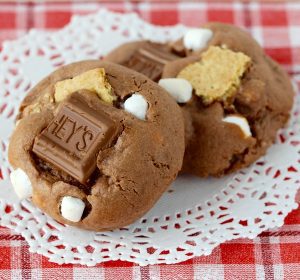 Add some fun Red, White and Blue to your Independence Day celebrations with this easy Patriotic Cake Mix Cookies Recipe!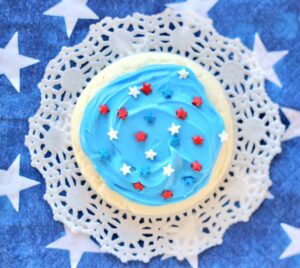 Enjoy some yummy fireworks before the real fireworks when you make this fun and festive Firecracker Cake Mix Cookies Recipe!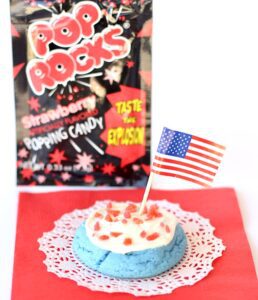 This easy Cookie Recipe from cake mix is the ultimate crowd-pleasing party cookie!  Rich, tasty, and the most festive color!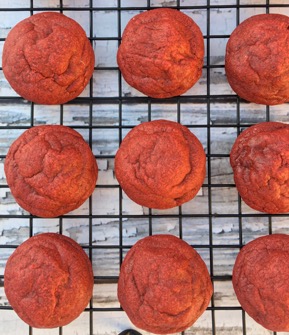 You can never have enough summer treats… so make sure you check out these refreshing summer recipes that are perfect for hot summer days…
Treat your family to a delicious homemade milkshake when you make one of these Quick and Easy Milkshake Recipes!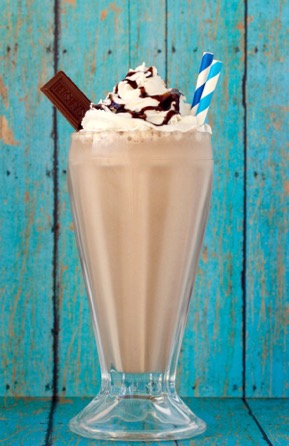 Make your summer even more amazing with one of these Best Slushie Recipes!  Yum Yum Yummy!

They're sweet, simple, and oh-so delicious!  Are you ready for some serious Strawberry happiness with these drink and dessert recipes?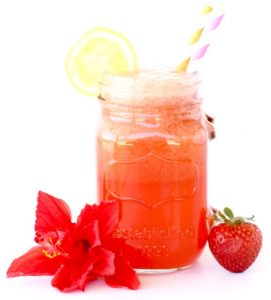 Skip all that oven heat and save a little electricity with these fresh and fruity dessert recipes.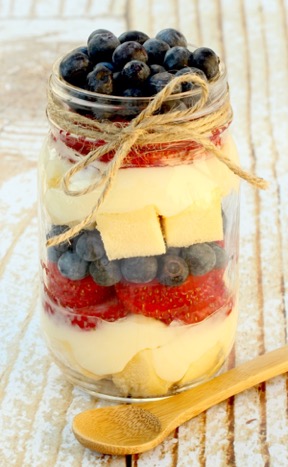 14 Easy Campfire Treats You'll Wish You Tried Sooner!
Need some more new twists on the classic campfire desserts?  Get inspired with easy recipes!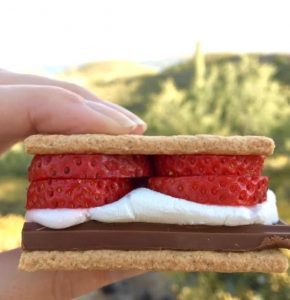 Now that you've scored these Summer Dessert Recipes for a Crowd, don't miss out!  Follow along for more fun Recipe with The Frugal Girls here…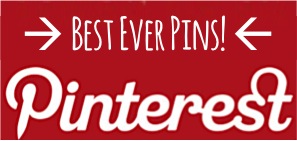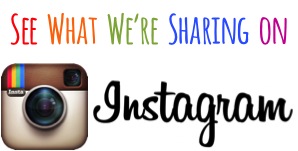 So what are your favorite Summer Dessert Recipes for a crowd?
Share with us in the comments below!