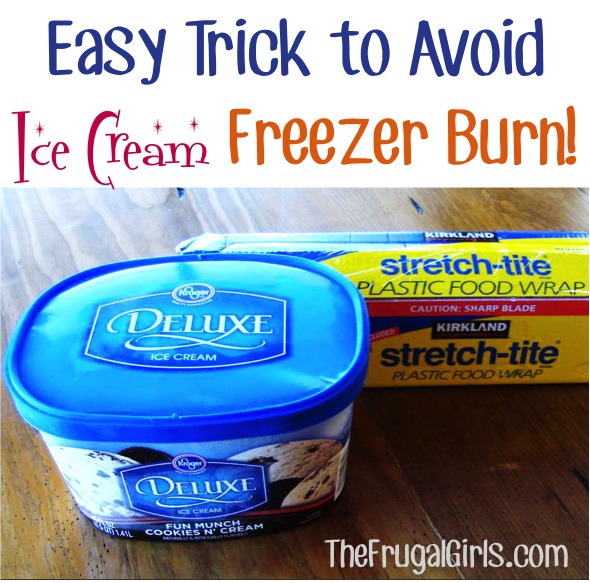 I've got a fun, simple little trick from my father-in-law to share with you today…  How to Avoid Ice Cream Freezer Burn!
If your Ice Cream isn't being gobbled up quickly, we all know about that icky fuzzy little freezer burn it can develop.
Well… here's a simple way to avoid that ~ all you'll need is a small piece of saran wrap!
After you dish out your Ice Cream… just place a small piece of saran wrap right on top of the ice cream.
Push down to flatten it against the ice cream… then put the lid back on before you pop it back into the freezer.
When you're ready to dish out some more Ice Cream, just peel back the saran wrap… dish it up, then cover it back up with the saran wrap and lid.
The air is what causes the freezer burn, so this simple little trick will keep those icky frozen fuzzies away!  Such an easy fix!
Now are you in the mood for some Ice Cream or what?!?  Check out these yummy recipes you need to try…