I may get
paid
for ads or purchases made through links in this post.
Get those drains working again with this easy Drain Cleaner Baking Soda Vinegar Trick!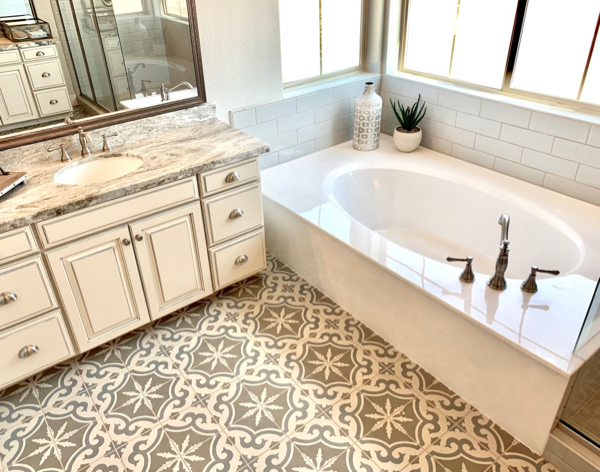 Are you wondering how to unclog your sink drain without Drano and without calling a plumber?  Or could your drains use a little cleaning?  Go grab the Baking Soda and Vinegar… then keep reading for the ultimate Quick and Easy Drain Cleaner Baking Soda Tricks.
Seriously, before you call a plumber and spend $80 to $100, you need to try at least one variation of this clogged sink hack.  If this simple tip can clean and unclog your sink drain, your bank account will thank you BIG Time!!
It's time to liberate your clogged drains…
Related:
Drain Cleaner Baking Soda Vinegar Trick
Step #1: Weekly Drain Cleaning Maintenance…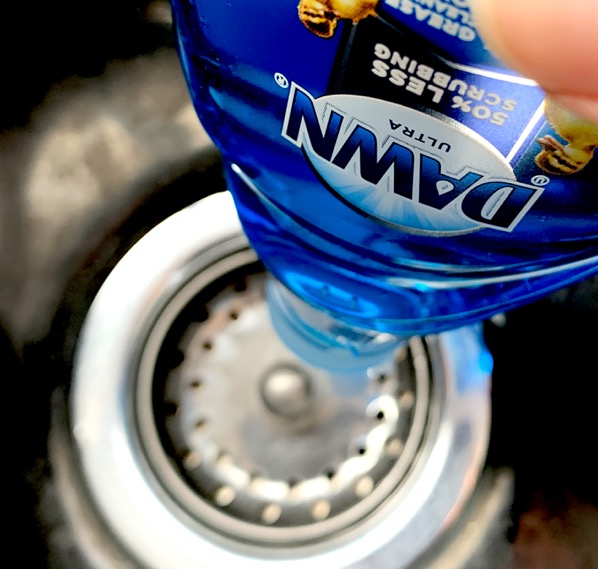 Pamela writes: "I read this in our local paper yesterday: Plumbers Tip  Squirt some dishwashing liquid in your kitchen drains and let sit for 20 minutes then flush with hot water. It said to do it once a week and you'll never have clogs from grease."
Well talk about an easy way to keep your drains clog free!
Step #2: How to Fix a Clogged Sink…
In addition to the weekly maintenance, here's my favorite way to clear out a  drain clog if they do happen…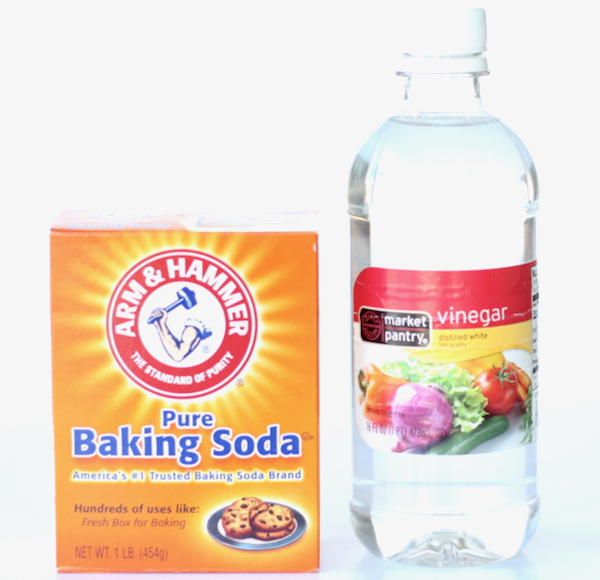 I recently had my kitchen sink clog on both sides.  Thankfully my sink slowly drained after 15-20 minutes and I was able to try this trick.  I really didn't want to have to get under the sink and remove the drain elbow to fix the clogged drain pipe.  Or worse yet, call an expensive plumber.  If you've ever had to repair or replace the plumbing under your kitchen sink, you'll know this is no fun at all!!
Thankfully I had everything I needed in my kitchen pantry.  I buy my Baking Soda, Salt, and White Vinegar in bulk at Sam's Club, so I had plenty ready to use…
Leslie said: "Baking Soda works great to clear clogged drains… a layer of baking soda, a layer of salt, a layer of baking soda, a layer of salt, then pour vinegar on it all and flush with hot water.  Plunge if needed."
Monya said: "Baking Soda is fantastic at unclogging drains… put 1/2 cup of baking soda in first, then 1 cup of vinegar, and 1 cup hot water, then cover with drain plug.  Flush with hot water after 15 minutes.  It works great… you may need to repeat, but it works.  Even great for unclogging the toilet."
I really loved the tips shared by both Leslie and Monya, so I tried using a combination of their tips when unclogging my kitchen sink drain.  I added the 1/2 cup of baking soda to the drain, layering it with salt as Leslie suggested.  Then I poured the 1 cup of white vinegar over the top.  After letting the mixture bubble for a few seconds, I realized the baking soda was actually clogging the drain.  I used a spoon to remove the baking soda caused clog and this allowed the baking soda/salt/vinegar mixture to go smoothly down the drain.  I then covered the drain with the drain plug like Monya recommended.
After keeping the drain covered for 10-15 minutes, I next flushed the drain with 3-4 cups of boiling hot water I had warmed in a large stock pot using my stove top burner.
My sink drain was likely very clogged.  So I repeated the entire process 4 times to ensure the clog was completely removed.  To finish, I ran hot water down the sink for another 5-6 minutes to make sure all the debris was thoroughly cleared from the sink drain.  That was it.  So easy!!
So are you ready for even more clever DIY Homemade Tips and Tricks?  Get inspired with these creative ideas that will help make your life a little easier…
If you're like me and live in an area with hard water, then you know the agony of trying to remove hard water spots from your home's windows or car windshields and windows.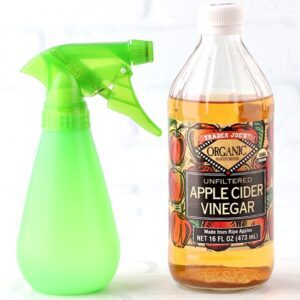 Got soap scum?  Ew, right??  Let's face it, soap scum is seriously gross!  So how about a serious way to Remove Soap Scum from Shower Doors?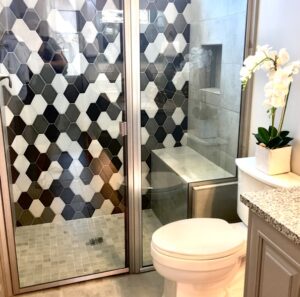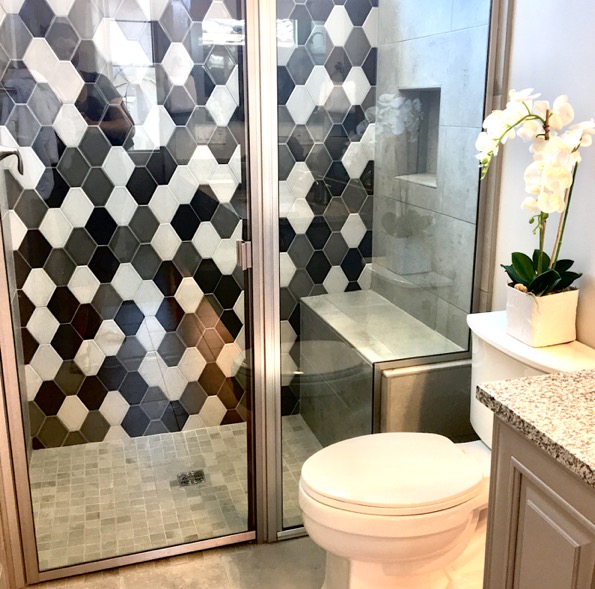 There's nothing worse than dealing with water spots all over your pretty glass shower doors.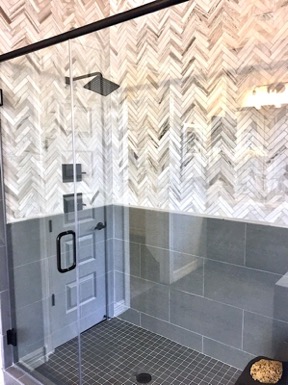 This is the exact all natural DIY toilet bowl cleaner I use every week, and it works like a charm!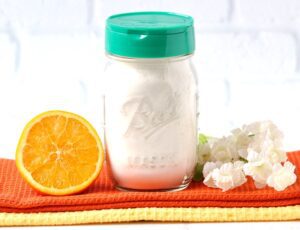 Do you have a Hard-to-Turn Faucet that could use a little fixing?  Here are some simple little tricks that should help it turn more smoothly!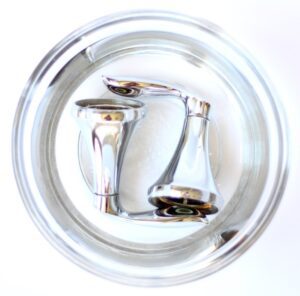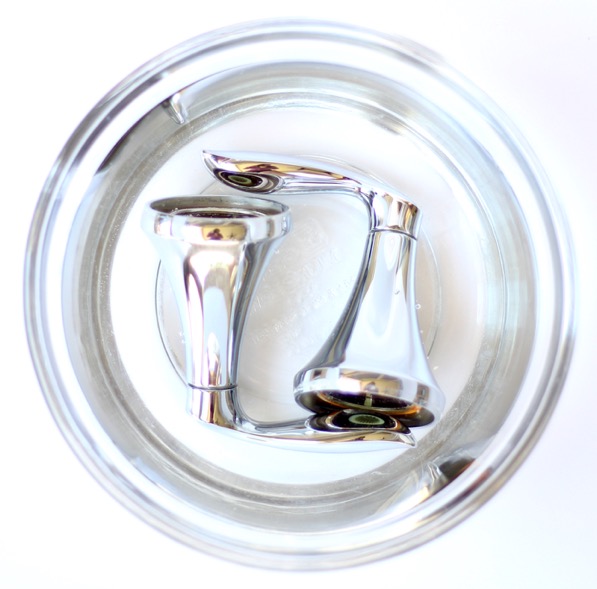 Is that squeaky door hinge driving you bananas? Then it's time to try some of these simple tips for How to Fix a Squeaking Door!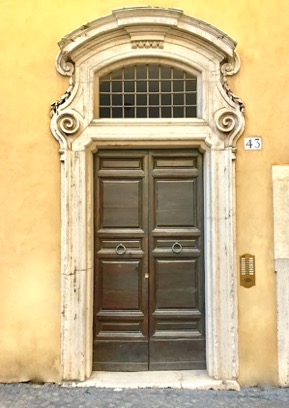 Looking for an Easy DIY Nail Hole Filler trick? You'll love this fast 10 second fix!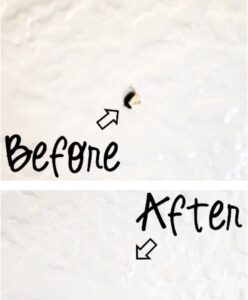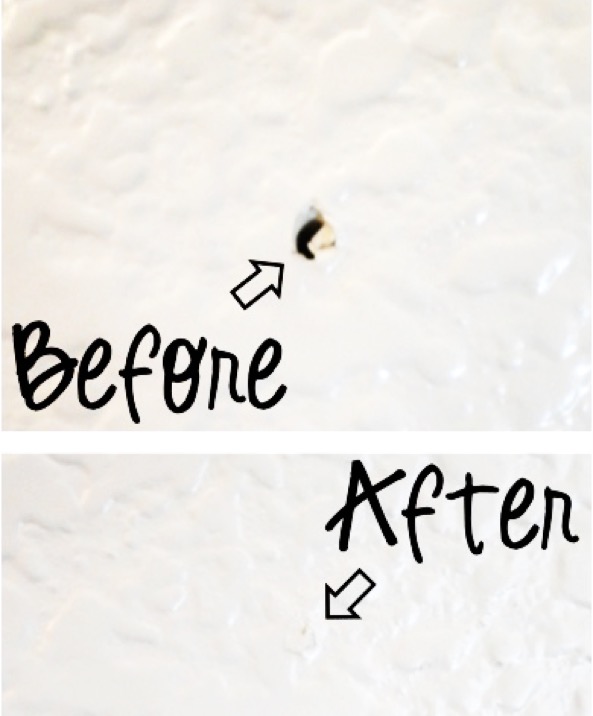 Save money on that overpriced store-bought granite cleaner when you use this frugal Homemade Granite Cleaner instead!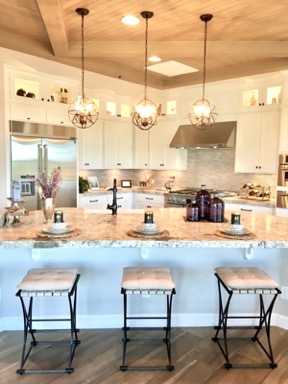 So we all know how inexpensive Baking Soda is.  That's what makes these fantastic Creative Ways to Use Baking Soda so totally terrific!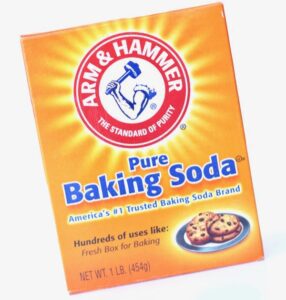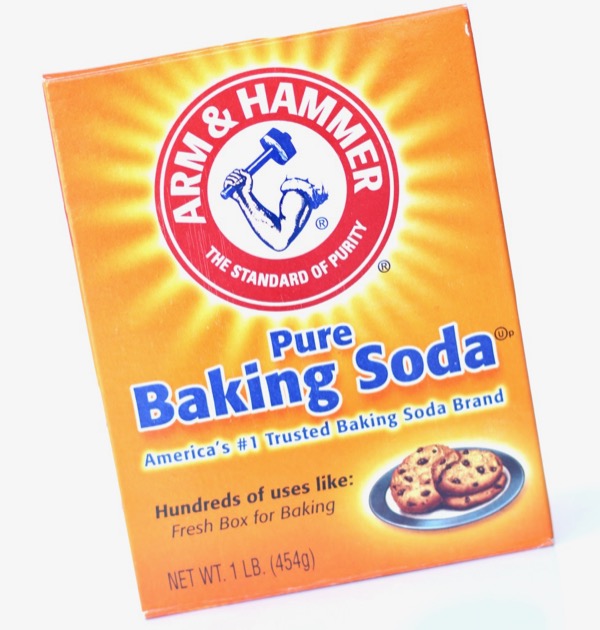 Let your creativity go wild with these fun Ways to Use Vinegar!  Vinegar is natural, inexpensive, and totally brilliant in so many ways!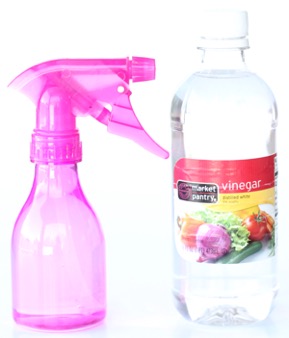 Get ready for some serious savings with these simple DIY Homemade Cleaners Recipes and Tips!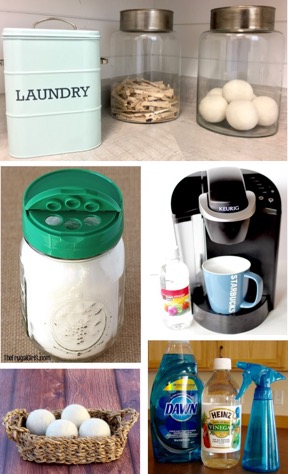 It's always nice to save more time and effort in the kitchen, right?  Well, you're going to love these easy shortcuts and time-cutting hacks!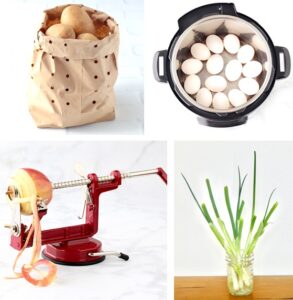 These affordable ideas and frugal hacks for your home can make saving so much easier.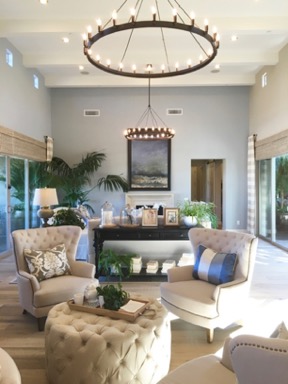 Are you wondering how to Save Money Fast?  It's easy when you start slashing expenses and adding these extra streams of income to your finances!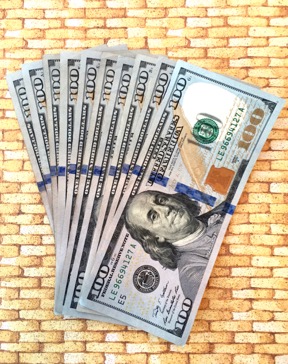 So don't miss out!  You can get all the latest fun new Frugal Girls Tips, Recipes and more right here…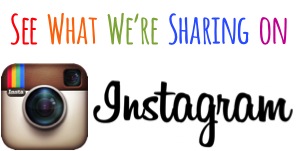 So have you ever tried this Drain Cleaner Baking Soda Vinegar Trick yet?
Leave a comment & share!