Get those drain working again with this Easy Drain Cleaner Baking Soda Vinegar Trick!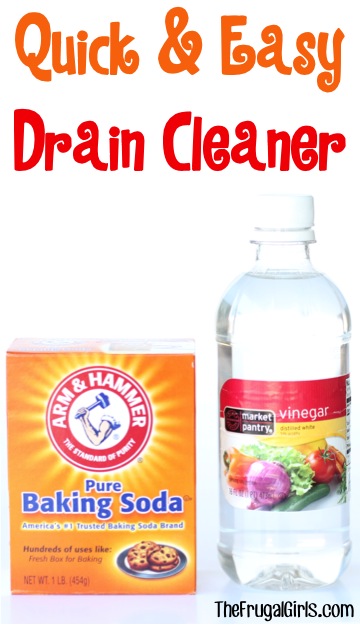 Could your drains use a little cleaning?  Go grab the Baking Soda and Vinegar… then check out these Quick and Easy Drain Cleaner Baking Soda Tricks from your frugal friends…
Related:
Drain Cleaner Baking Soda Vinegar Trick
Leslie said:"Baking Soda works great to clear clogged drains… a layer of baking soda, a layer of salt, a layer of baking soda, a layer of salt, then pour vinegar on it all and flush with hot water.  Plunge if needed."
Monya said:"Baking Soda is fantastic at unclogging drains… put 1/2 cup of baking soda in first, then 1 cup of vinegar, and 1 cup hot water, then cover with drain plug.  Flush with hot water after 15 minutes.  It works great… you may need to repeat, but it works.  Even great for unclogging the toilet."
Ready for even more great DIY Homemade Cleaners and Tips?  Get inspired with these creative ideas…
If you're like me and live in an area with hard water, then you know the agony of trying to remove hard water spots from your home's windows or car windshields and windows.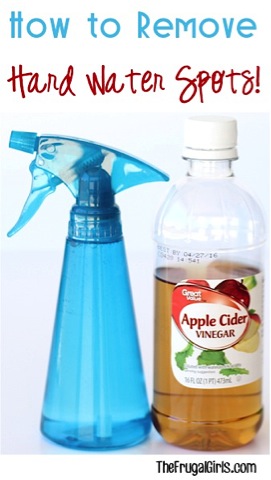 Got soap scum?  Ew, right??  Let's face it, soap scum is seriously gross!  So how about a serious way to Remove Soap Scum from Shower Doors?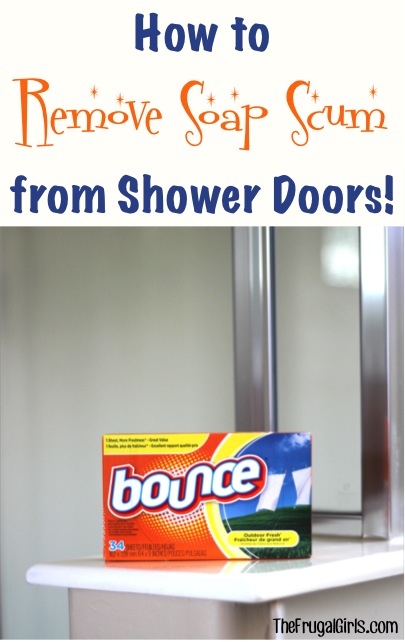 There's nothing worse than dealing with water spots all over your pretty glass shower doors.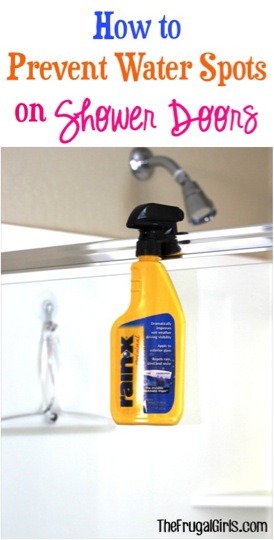 Do you have a Hard-to-Turn Faucet that could use a little fixing?  Here are some simple little tricks that should help it turn more smoothly!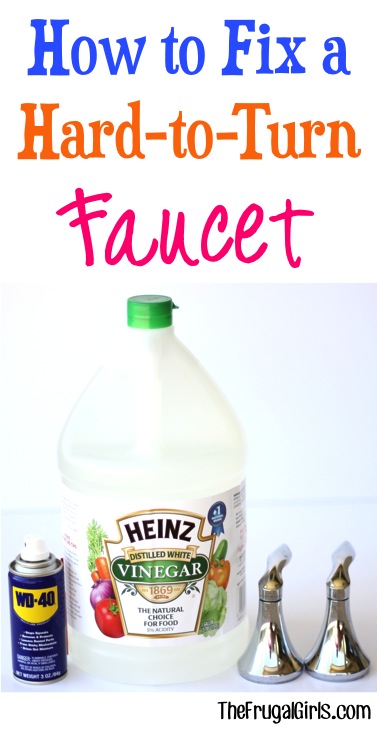 We all know how inexpensive Baking Soda is, BUT you really need to check out these 31 fantastic Creative Ways to Use Baking Soda!
Let your creativity go wild with these fun Ways to Use Vinegar!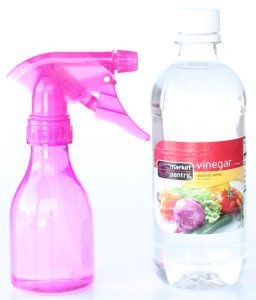 There's nothing like coming home to a beautiful clean home… and these 17 Spring Cleaning Hacks are guaranteed to get the job done!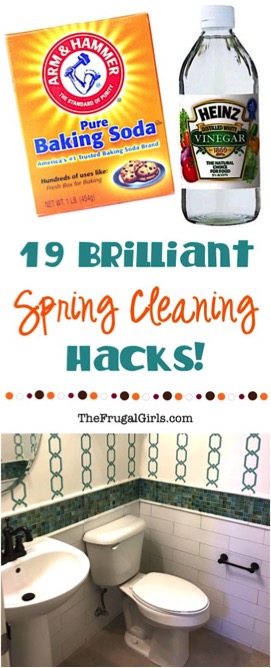 Get ready for some serious savings with these simple DIY Homemade Cleaners Recipes and Tips!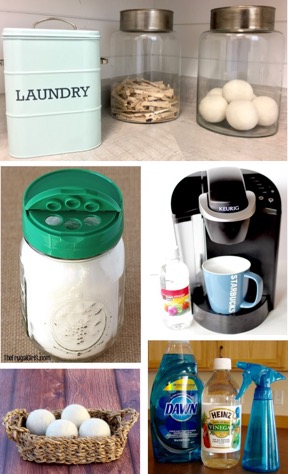 Don't miss out!  Get all the latest fun new Frugal Girls Tips, Recipes + more right here…



Have you ever tried this Drain Cleaner Baking Soda Vinegar Trick?
Leave a comment & share!