Growing Green Onions in Water is the perfect frugal way to make your Green Onions really last!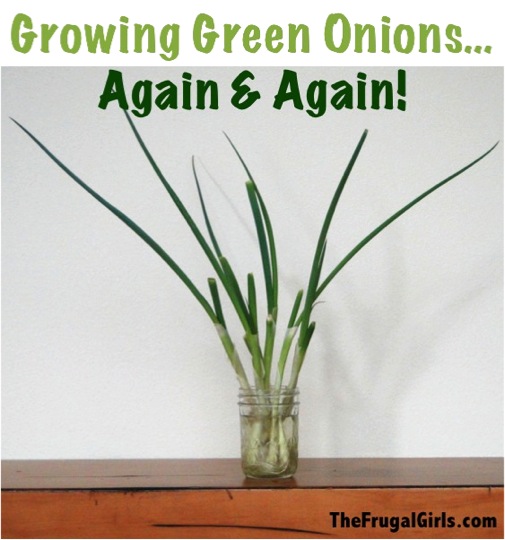 I love green onions ~ they add such a nice punch of flavor and make a great garnish, don't they??
Related:
Growing Green Onions in Water
Now a friend had told me that once you've used them, you can pop the ends back in the water.  Strange, I thought… but what would it hurt to try?!?
So off to the grocery store I went, to buy a little bunch of green onions…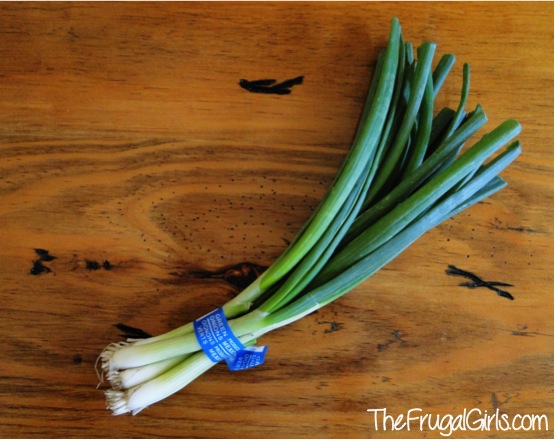 It just so happened to be taco night, so choppity-chop-chop-chop I went…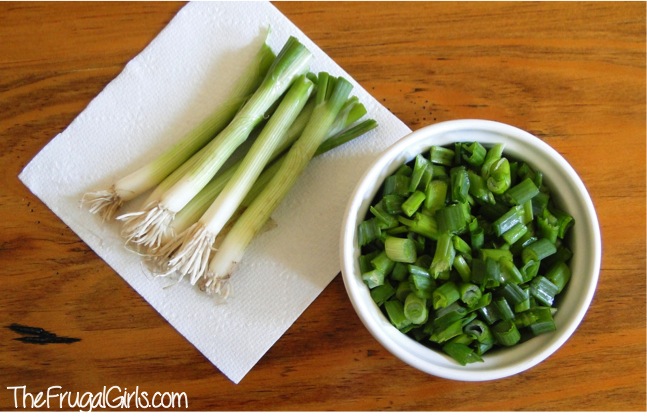 Now down to the little stubbies, I just popped them in a jar of water.  Yes, you could use a little glass too, but you know how wildly in love with mason jars I am! 😉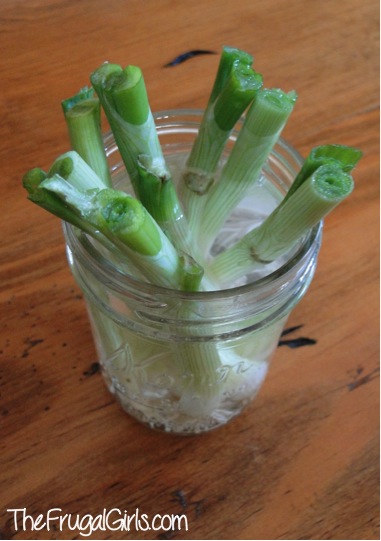 After about a week or so, look what had happened.  Whoa!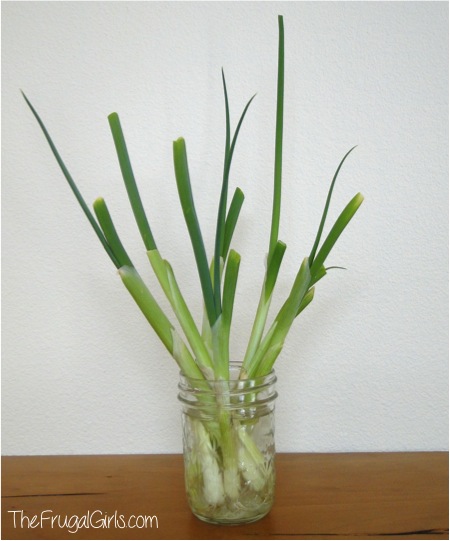 Several days went by, and they just kept on growing!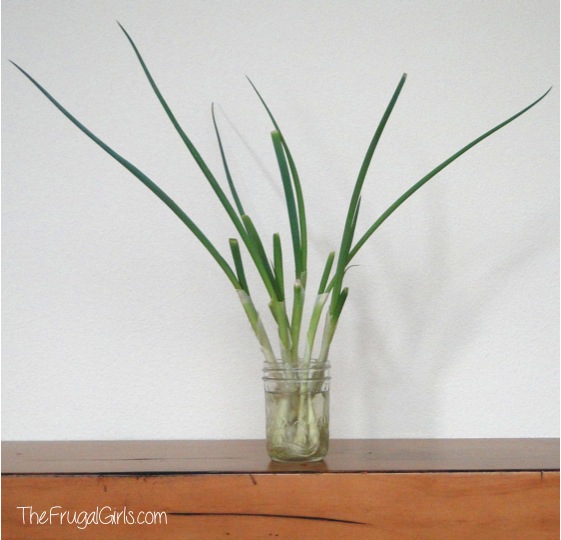 So every time I was in need of some green onions ~ to add to my Easy Salsa Recipe or garnish my Crockpot Apricot Chicken with, I simply grabbed from my jar and started chopping!
Then the weirdest thing happened… they started growing AGAIN!  I think I grew about 3 rounds of green onions off one 50 cent bundle.  Not bad! 😉
After the 3rd time, they seemed to be losing a bit of flavor, so I bought another bundle, and went at it again!
Now how's that for a fun kitchen tip for Growing Green Onions in Water?!?
Looking for more Genius Kitchen Tips and Tricks?
Check out these tips below…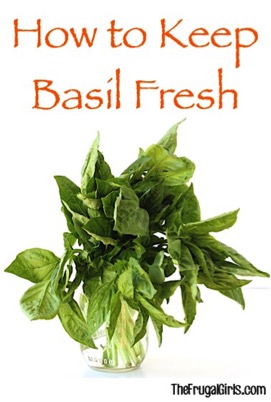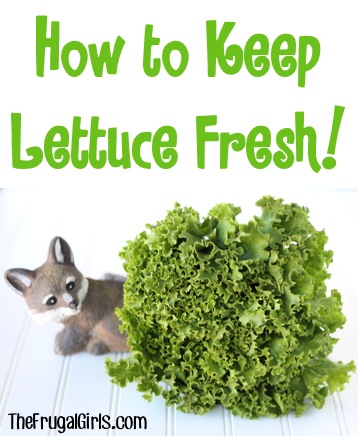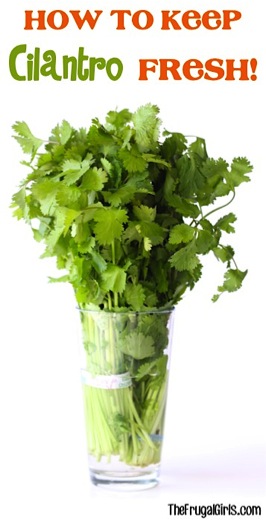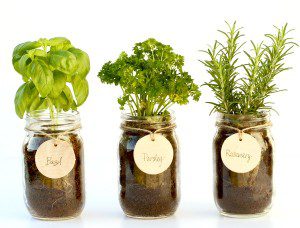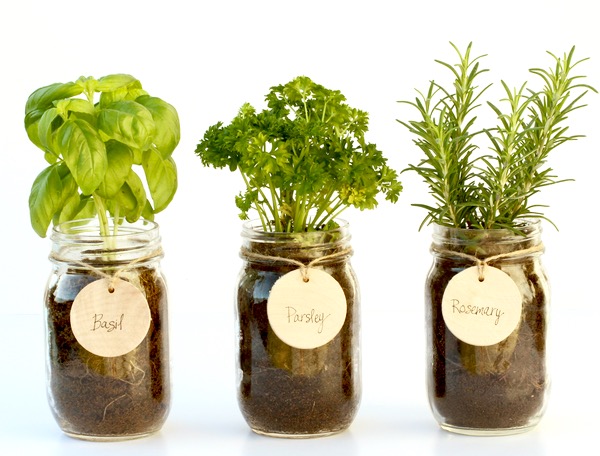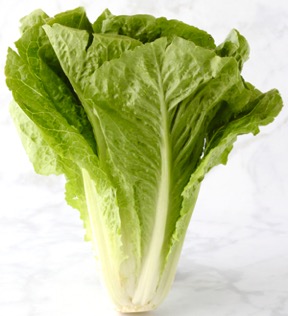 Don't miss out!  Get all the latest fun new Frugal Girls Tips, Crafts, Recipes + more right here…