I may get
paid
for ads or purchases made through links in this post.
Growing Green Onions in Water Indoors is the perfect way to make your Green Onions really last!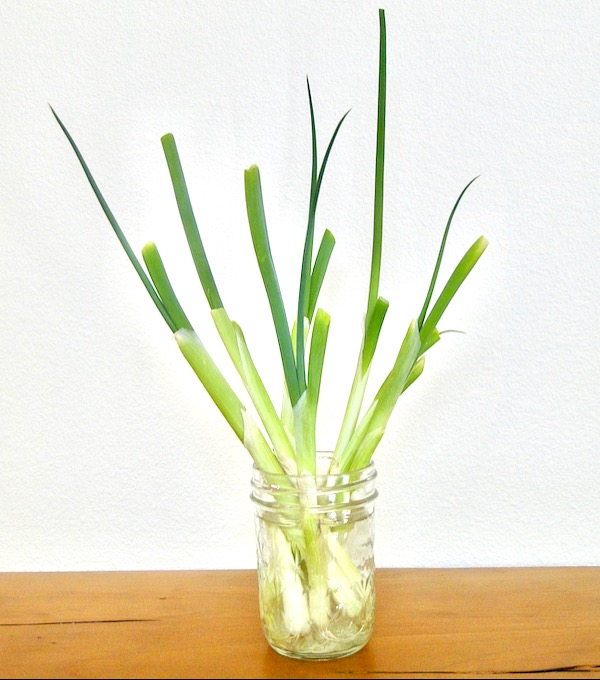 Did you know… you can REGROW your green onions from the store at home?  Once you know about growing green onions in water indoors, you'll never run out again!
Regrowing your onions is really SO easy!  I have some in a jar by my kitchen window, and the rest out in my backyard Garden, and they just keep producing more and more!
When it comes to green onions, the more the better, right?  They add such a nice punch of flavor to Salsa, make a gorgeous garnish, and and are a must have on Taco Tuesday.
So that's why I was thrilled to learn how to always have green onions on hand at home.  Knowing how to regrow green onions from scraps is such a simple, frugal trick… I know you're going to love this!
Here's what you need to do…
Related:
Growing Green Onions in Water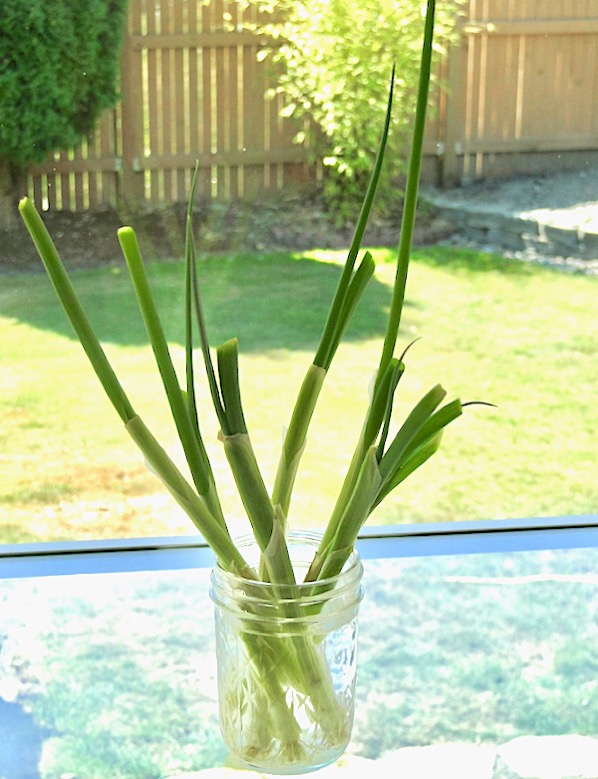 Awhile back, a friend had told me that once you've used your green onions, you can pop the ends back in the water.  Strange, I thought… but what would it hurt to try?!?
How Do You Regrow Green Onions?
It's simple!  You'll just need…
1 Bunch of Green Onions
1 Small Jar or Glass
Water
Bright or Sunny Windowsill
Here's how it works…
Off to the grocery store I went, to buy a little bunch of green onions…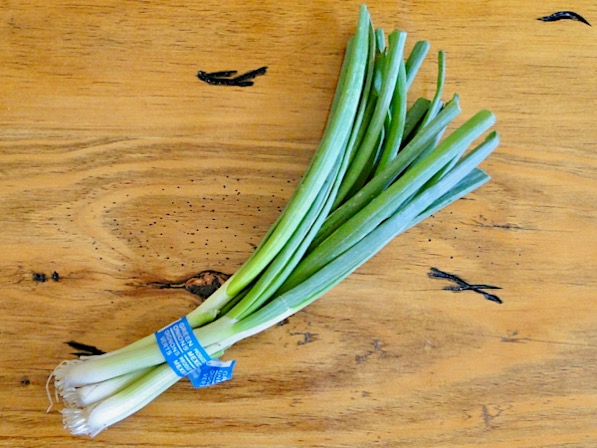 It just so happened to be taco night, so choppity-chop-chop-chop I went…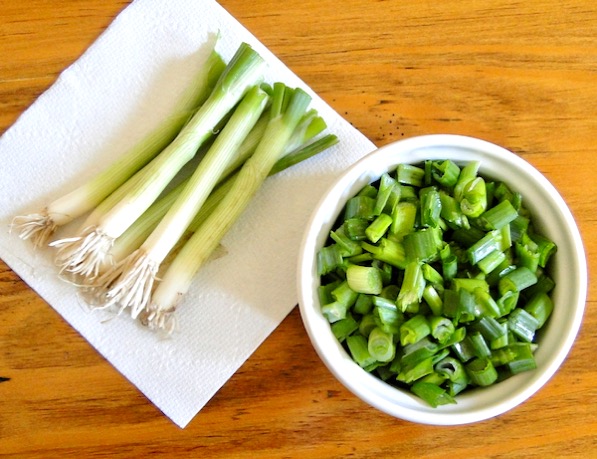 Now down to the little stubbies, I just popped them in a jar of water.  Yes, you could use a little glass too, but you know how wildly in love with mason jars I am! 😉
Then I placed my jar in my kitchen's bright, sunny windowsill.
The key is to change out the water every day to keep them happy and fresh.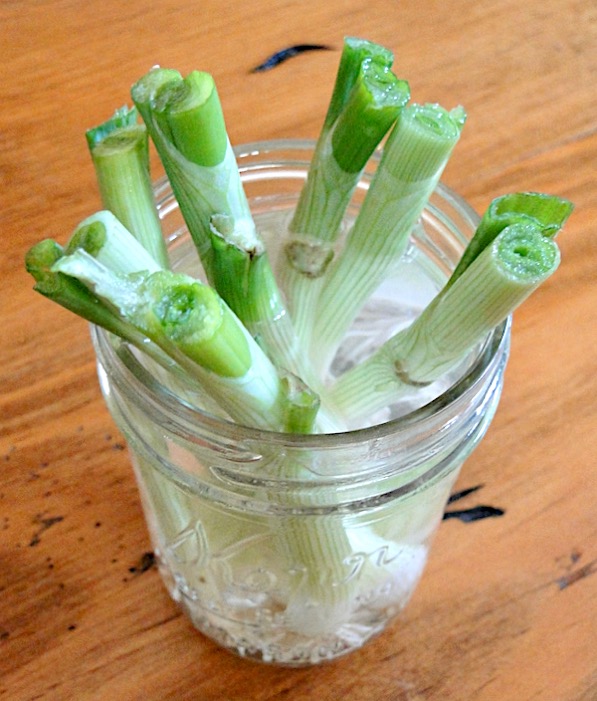 After about a week or so, look what had happened.  Whoa!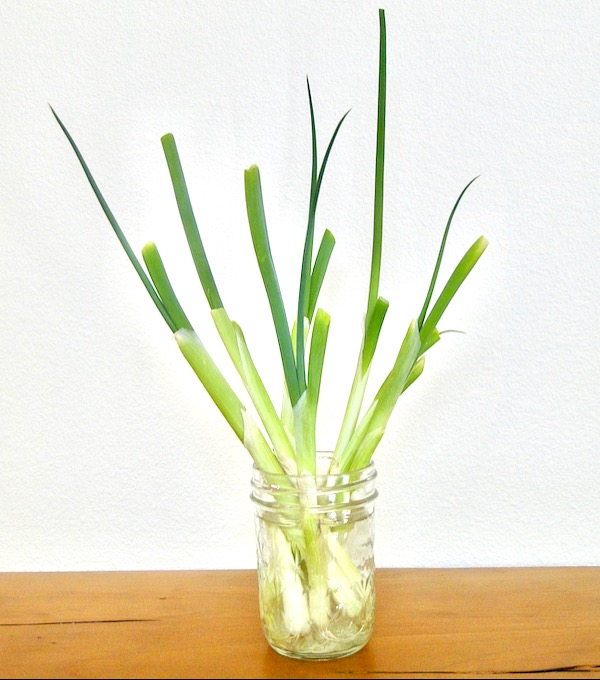 Several days went by, and they just kept on growing!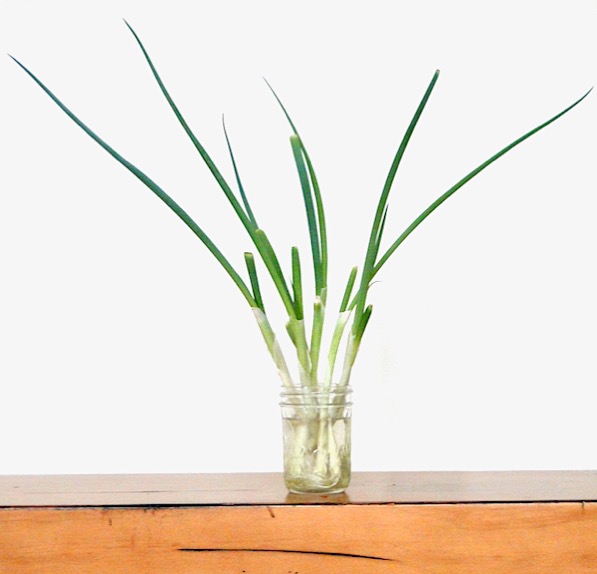 So every time I was in need of some green onions ~ to add to my Easy Salsa Recipe or garnish my Crockpot Apricot Chicken with, I simply grabbed from my jar and started chopping!
Then the weirdest thing happened… they started growing AGAIN!  I think I grew about 3 rounds of green onions off one 50 cent bundle.  Not bad! 😉
Can You Regrow Green Onions in Soil?
Why yes… yes, you can!  If you want to have fresh green onions even longer, you'll eventually want to transition them to soil!
After the 3rd time of regrowing my green onions in water, they seemed to be losing a bit of flavor, so I took the old stubs and planted some in a pot inside and planted the others out in the backyard.   They had developed a great root system sitting in water for those weeks, and started growing like crazy again in the soil!
Now I have some handy inside and outside at all times!  And when I've need more, I've just grabbed another 50c bundle from the store, and started the whole process over again!
These are the potted ones I keep indoors near my sunny kitchen window…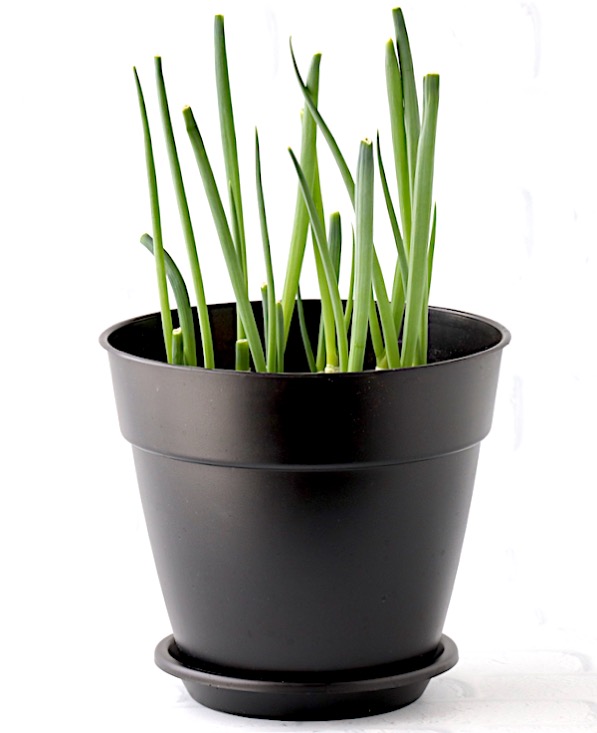 And here are some more I have growing out in my backyard next to my Romaine Lettuce…
What Your Frugal Friends Are Saying About This Trick…
Janet writes: "I do this all the time. It grows back pretty fast too"
Melanie writes: "I have some growing right now"
Rosemary writes: "Yesss I do this all the time! You can do it with leeks too!"
Patti writes: "I am growing mine like crazy!  Doing the same thing with Romaine lettuce, too"
Kati writes: "I have some going on my dinner table & replanted a few, too!"
Elizabeth writes: "Ours started in a glass and then we planted them in dirt. Just cut them off as needed and they regrow!"
Shirley writes: "It's true and they keep on going and going.  Outside I just pushed them inside the dirt and they grew and they've been growing since.  I cut them and they grow again I must have cut them 10 times already."
Rebecca writes: "I love doing this. You can do this with larger onions too and cut off the tops to use like chives to add to dishes. I'm actually doing this with red onions right now. I had one I used half of, then it went bad. Stuck it in water. Had three sprouts that are now planted in a large pot and growing happily."
So now that you know all about growing green onions in water and outside in your garden, I've got even more  Genius Kitchen Tips and Tricks that I know you're gonna love.
Make your food last so much longer when you try some of these simple tricks…
Make your fresh basil last longer when you use this simple trick for how to keep basil fresh for up to one week!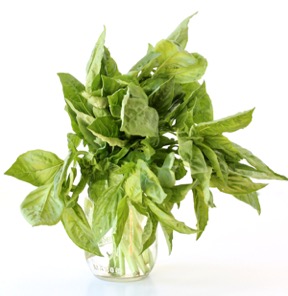 Save money on your fresh salads when you use this easy tip for how to keep Lettuce Fresh longer!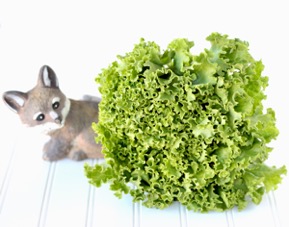 Are you wondering How to Store Potatoes Long Term? These simple little potato storage tricks work like a charm!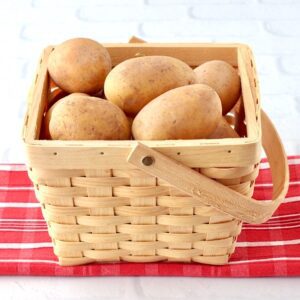 Keep your Celery fresh and crisp with this simple tip that is sure to save you money!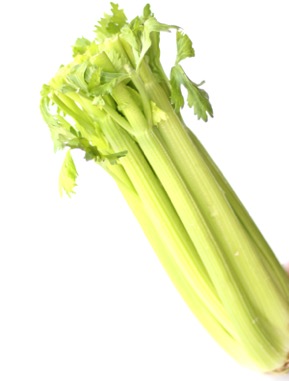 Don't throw away your celery stalk when you're finished… instead use these tips to grow it in your garden!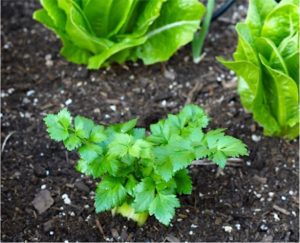 Keeping Cilantro Fresh really couldn't be easier, and this method I'm going to share with you is the only way I store it.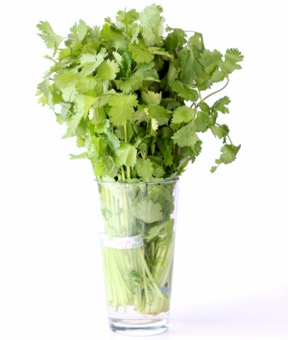 With this easy little trick, you'll never need to toss out your favorite berries again!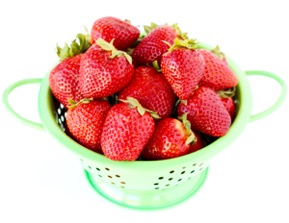 Trust me, you'll be using these tips for How to Keep Bananas Fresh from now on!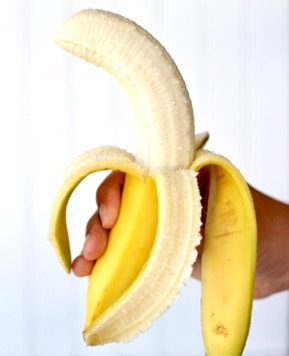 Before you use your Fruits and Veggies, be sure to try this trick!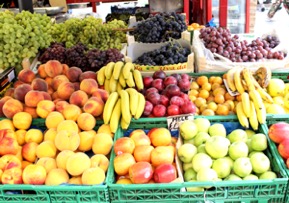 No need to worry about herbs purchased in the produce department spoiling.  Now you'll have fresh herbs available anytime you need them!!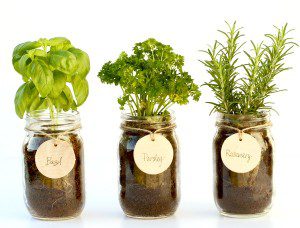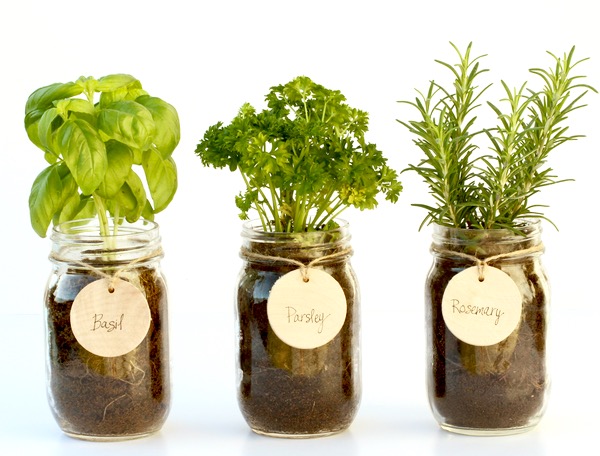 Growing your own rosemary is such a smart way to save money, while also enjoying an abundant supply of herbs.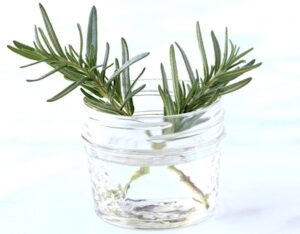 No more trips to the grocery store every time you need to pick up some Sage!  Now you'll know How to Grow Sage from Cuttings in Water!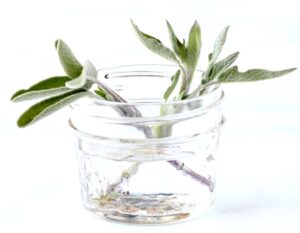 Expand your basil garden this year with this simple trick for How to Grow Basil From Cuttings!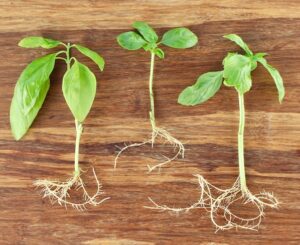 Did you know you can also regrow lettuce from scraps?  It's so easy!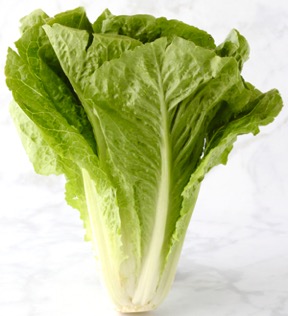 You'll find out what works best and exactly what to avoid when growing your favorite fruits, veggies, and flowers this year!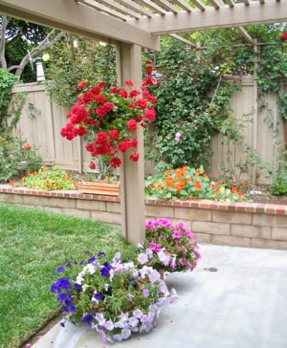 You'll become a kitchen superstar once you master these brilliant kitchen hacks!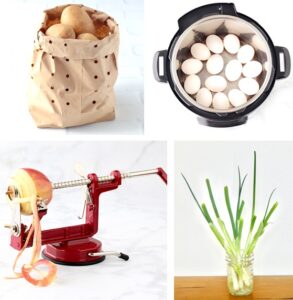 Knowing what to put in a compost bin is the first step to creating your own amazing compost for your home garden!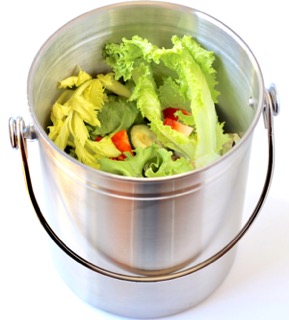 Want to know how to cut your grocery bill in half?  Keep more cash in your wallet with these easy money saving tricks!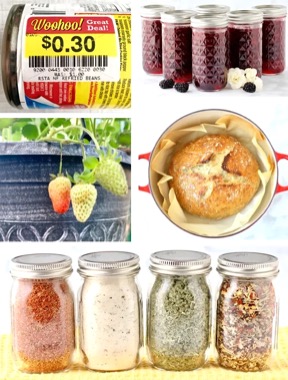 Are you wondering how to Save Money Fast?  It's easy when you start slashing expenses and adding these extra streams of income to your finances!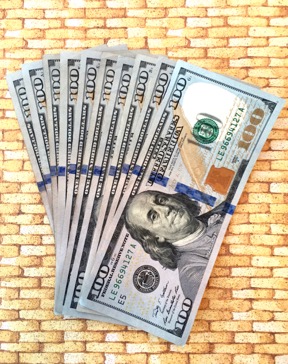 So don't miss out!  Get all the latest fun new Frugal Girls Tips, Crafts, Recipes + more right here…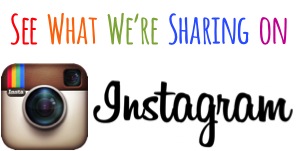 So have you tried Growing Green Onions in Water Indoors yet? 
Or have you planted some in soil out in your garden or indoors?
Leave a comment and share…