Before you use bite into those fruits and veggies, be sure to use this DIY Fruit and Veggie Wash with Vinegar!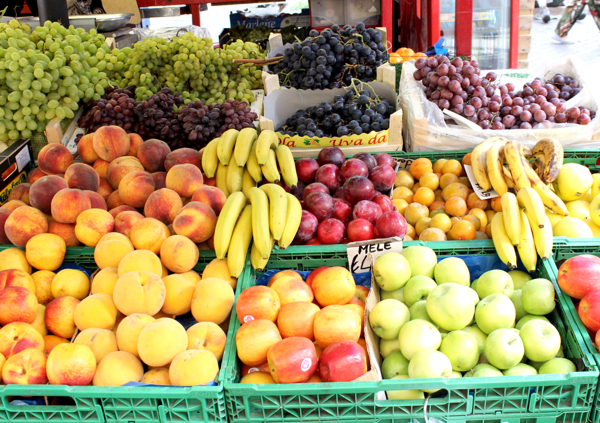 Nothing will make your fruits and veggies taste better than knowing they are squeaky clean, right?  And making them squeaky clean is as simple as using this Easy DIY Fruit and Veggie Wash!
Not only will this simple little trick kill bacteria and mold… it will help your produce last longer, too!  I first learned this easy trick from friends that had lived mostly overseas ~ my dietitian friend from the Philippines and my sweet friend that lives over in West Africa have used this trick for years, and absolutely swear by it!  So of course I had to give it a try!
It works like a charm, and gives some serious peace of mind before biting in.  Are you ready to make your Fruit and Veggie Wash with Vinegar?
Here's what you'll do…
Related:
Fruit and Veggie Wash with Vinegar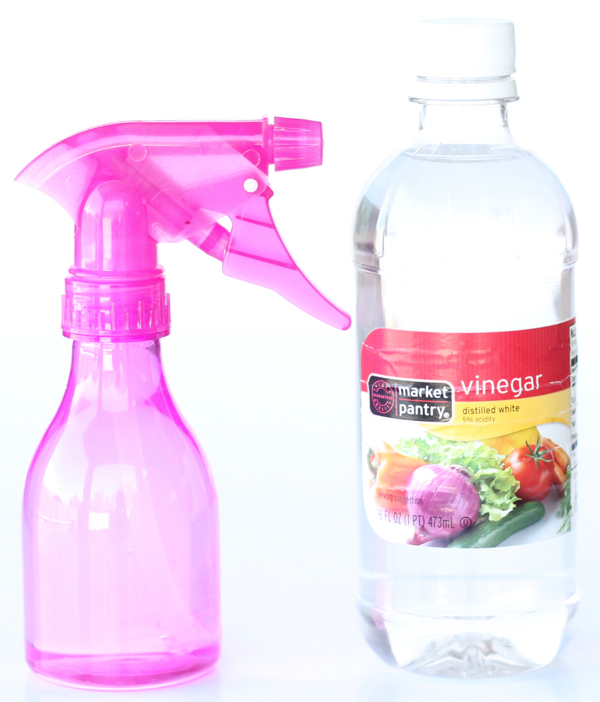 Check out these tips shared by your frugal friends…
"If you dilute it a bit and use it as a spray cleaner for fresh fruits and veggies, it kills bacteria and helps them stay fresh longer… and avoid mold.  I saw it on Dr. Oz!" ~ Keri

"I use vinegar to wash my vegetables before they go to the refrigerator.  It cleans agricultural chemicals and pretty much everything." ~ Ayse
Fruit and Veggie Wash Recipe Ingredients:
1/2 cup Water
1/2 cup White Vinegar
DIY Fruit and Veggie Wash Instructions:
In small bowl, mix together water and vinegar and pour mixture into spray bottle.
Or if you'd prefer to soak your fruits and veggies, you can double the recipe and add to a basin.
Then spray or soak fruits and veggies with Vinegar/Water mixture.
Allow to sit for approximately 5 minutes.
After 5 minutes, run fruits and veggies under water while scrubbing to get that produce clean!
Now go give it a try!  Then check out this EASY trick for How to Keep Strawberries Fresh and make them last longer!

Stock up on loads and loads of helpful ideas for making everything in your kitchen… EASIER!!

Get ready for some serious savings with these simple DIY Homemade Cleaners Recipes and Tips!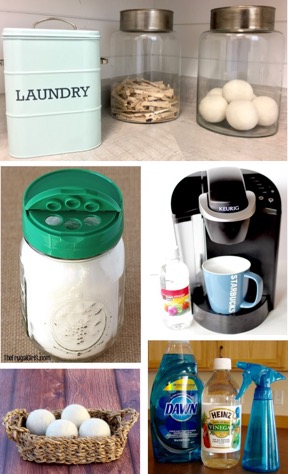 Grocery Money Saving Tips: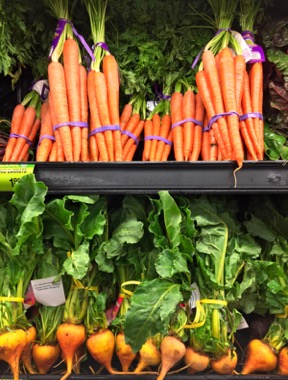 Don't miss out!  Catch all the latest fun new Frugal Girls Tips, Recipes, + more…



Tried this DIY Fruit and Veggie Wash Recipe?  
Share with us in the comments below!