I may get
paid
for ads or purchases made through links in this post.
Make cleaning your pots and pans easier when you use these easy ways to clean pots and pans!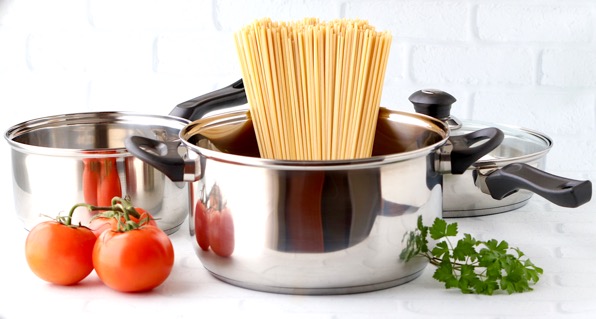 Would you love to find some helpful tips to make cleaning pots and pans easier??
Then… your gonna need check out these Ways to Clean Pots and Pans!
Check out these helpful tips and tricks
Ways to Clean Pots and Pans
Related:
How to Clean Stainless Steel Pots and Pans:
I absolutely love cooking with healthy stainless steel cookware, and if you follow a few simple rules, it's so easy to take care of! Here are my 5 favorite gentle cleaning tips:
Avoid the dishwasher and just hand wash your cookware
Skip the harsh, abrasive cleaners and stick to using hot, soapy water
Always use a soft sponge to prevent scratches
Dry immediately after washing to prevent water spots
Fix rainbow-like discoloration on the inside with a splash of white vinegar, then rinse with water and dry.  So EASY!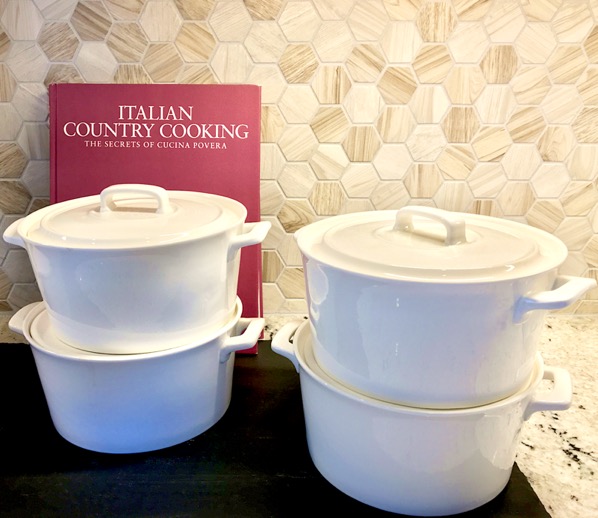 How to Clean Other Types of Pots and Pans:
Kara said: "Baking soda and vinegar!!!!"
Stephanie said: "Heat up the pan with some vinegar in it, it will come clean."
Samantha said: "Warm vinegar in the pan, set the pan in the sink & add baking soda.  Let it sit for a couple hours.  Right before cleaning add more baking soda and use elbow grease…"
Jamie said: "Bring to a boil a mixture of dish soap and water."
Dee said:  "Put soapy water in it and let it boil. The food should lift right off. But if you have a burnt non stick pan, that probably isn't very good for you."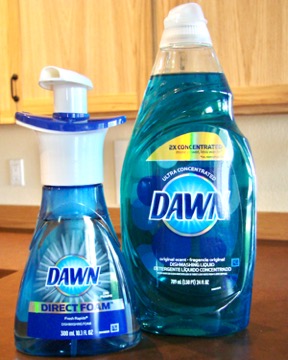 Susan said: "Sprinkle dishwasher detergent in the bottom of the pan.  Cover with HOT water and let stand overnight.  It should clean easily after that."
Mary said: "I use the dishwasher soap (not liquid, but powder), or the tabs.  Put it in the pan, add boiling water and soak, will wipe off like nothing!!"
Vicki said: "Put an inch of water in with a squirt of dishsoap & put it on a burner. Bring it to a boil & stir it with a wooden spoon just like you're doing a "reduction". Anything crispy cooks off."
Tanya said: "Dish soap with real lemon squeezed into it and water in the pan.  Place on a heated stove burner and voila!"
Stephanie said: "My mom says to soak a dryer sheet in it overnight..."
Chris said: "Fill with warm water then put a fabric softener sheet in and let sit a couple hours."
Patty said: "Dryer sheet overnight… really works, I do it all the time.  Or sprinkle baking soda liberally, then pour a little vinegar on it.  It will 'fiz' like crazy.  Let it set for a bit after the 'fiz' stops."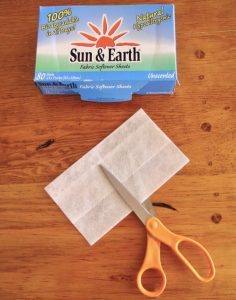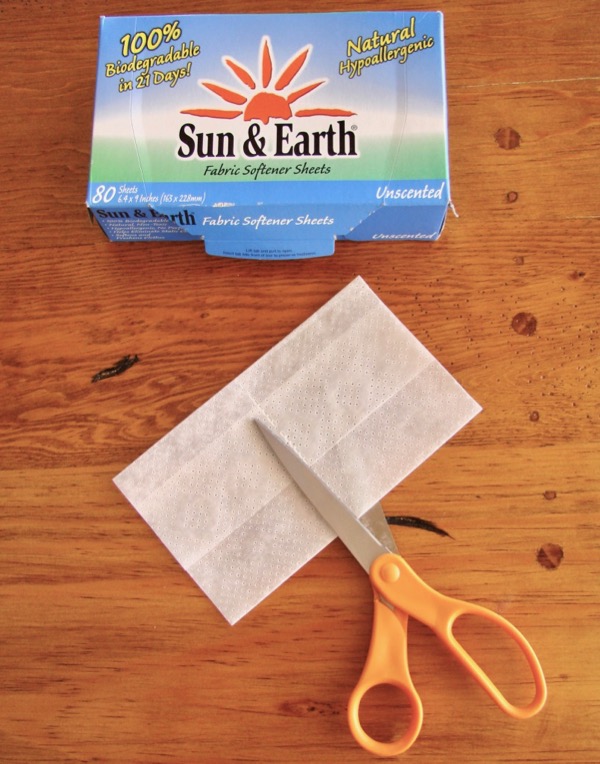 James said: "Baking soda and water will make a paste.  Leave overnight to soak, then rinse and re apply if necessary."
Debbi said: "Boil water with 1 teaspoon baking soda for 5 minutes."
Carolyn said: "Baking soda and toothbrush, or a baby bottle cleaning brush."
Theresa said: "I've heard and read… ammonia… put the pans in a heavy duty garbage bag, add ammonia, then let it sit over night.  Stains come right off."
Sarah said: "Liquid Bar Keepers Friend."
Kristen said: "Stainless steel? Bar keeper's friend is great at getting that off. I only use stainless steel and iron skillets and Bar Keeper is the only thing that gets my stainless really clean. Foil balls also help scrape it off too."
Nancy said: "Mr Clean Sponge"
Jamie said: "Magic Eraser!"

Heather said: "I use hydrogen peroxide to soak it for a bit.  It will come right off."
Sarah said: "Soak overnight with hot, soapy water and use a 3M Scrubby if needed."
Carolyn said: "Ice and salt and brillo."
Lynn said: "Easy off Oven Cleaner"
Amy said: "My grandma always taught me to soak in cold water. Works like a charm."
and finally Tippi said: "My first go to is to boil water in it to loosen things, then scrub. After that I just toss it."
Then… check out more fun Cleaning Tips and Tricks below…
Even though your dishwasher is used for cleaning… it has a way of building up residue from dish soap, grime, and developing streaks on the interior door.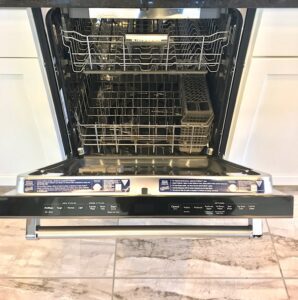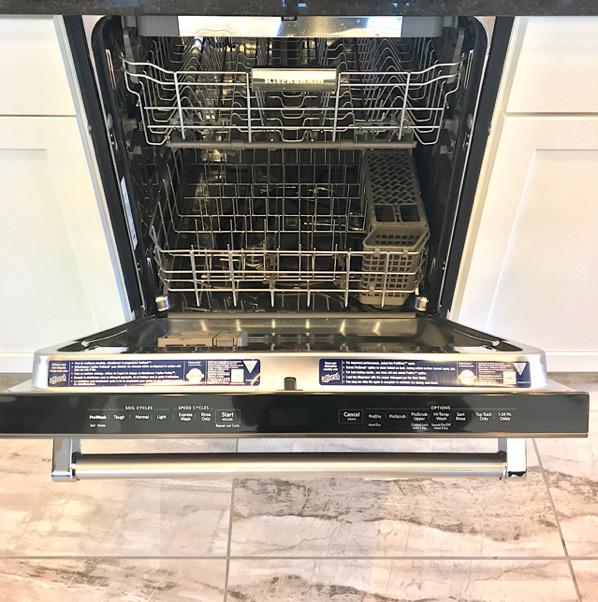 Keep your microwave as clean as possible with these easy tips and tricks.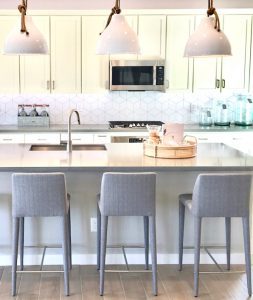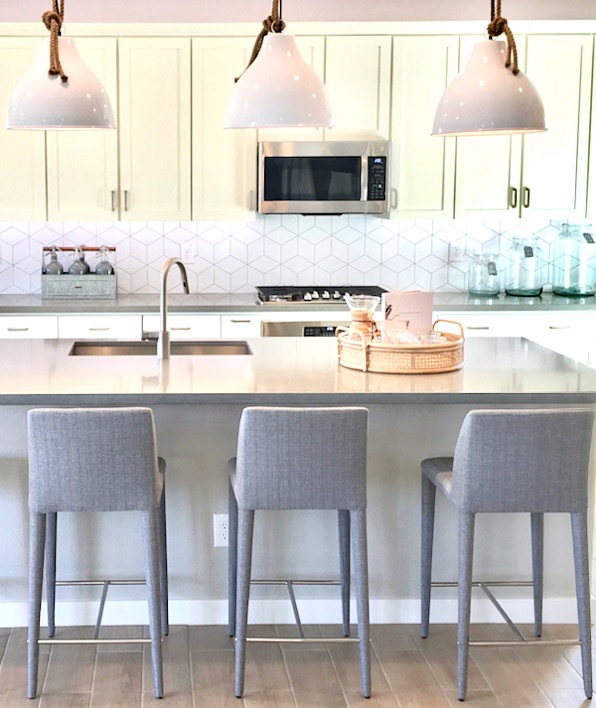 Cleaning your blender is about to get a whole lot easier with this easy tip!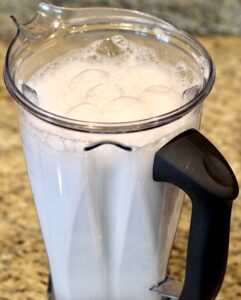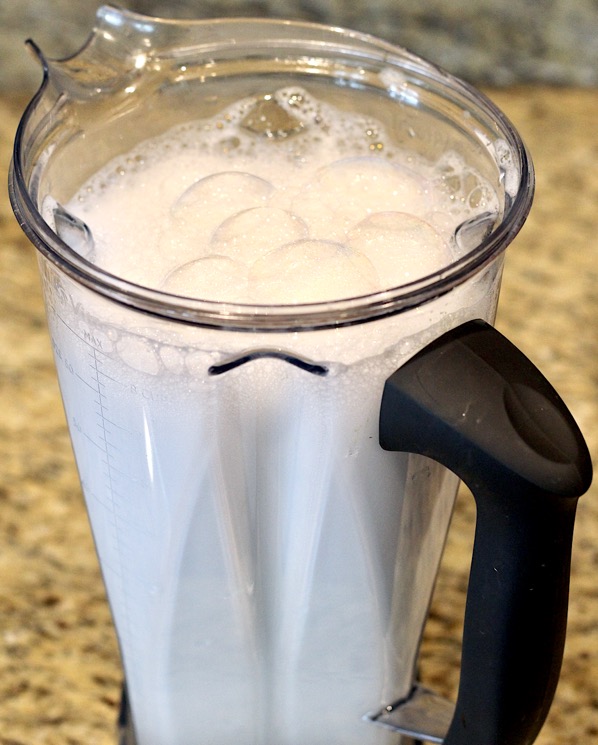 Save money on that overpriced store-bought granite cleaner when you use this frugal Homemade Granite Cleaner instead!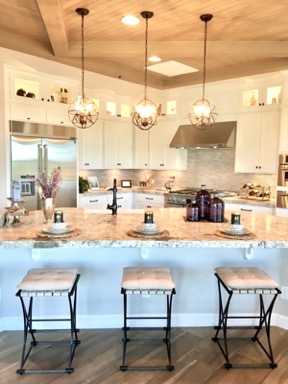 This foaming dish soap hack is seriously one of the easiest ways to save money on dish soap!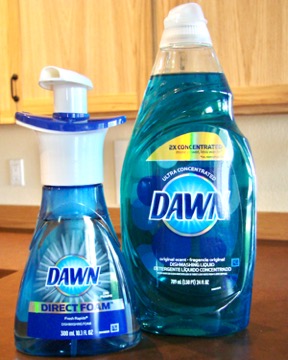 This simple trick will help you get those fruits and veggies squeaky clean!  I do this to ALL of the produce I bring home from the grocery store.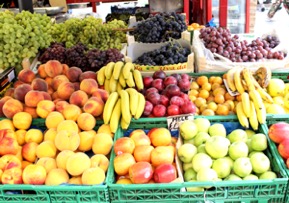 This foaming hand soap is used at every sink in my home.  This trick will save you so much money, and make your soap last SO much longer!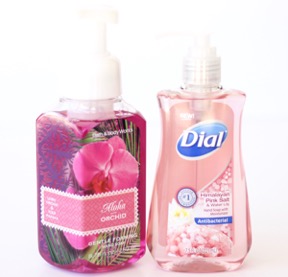 Is your kitchen sink backing up?  We've had some monster clogs at your home, but this drain cleaner works like a charm!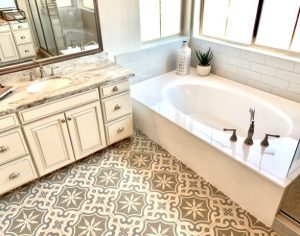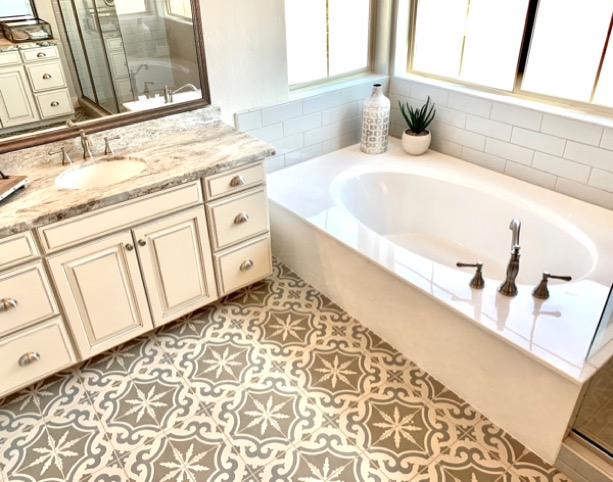 Need a simple trick for How to Keep Your Garbage Disposal Smelling Fresh?  Check out these creative tips…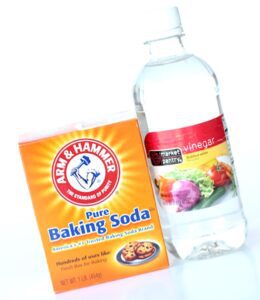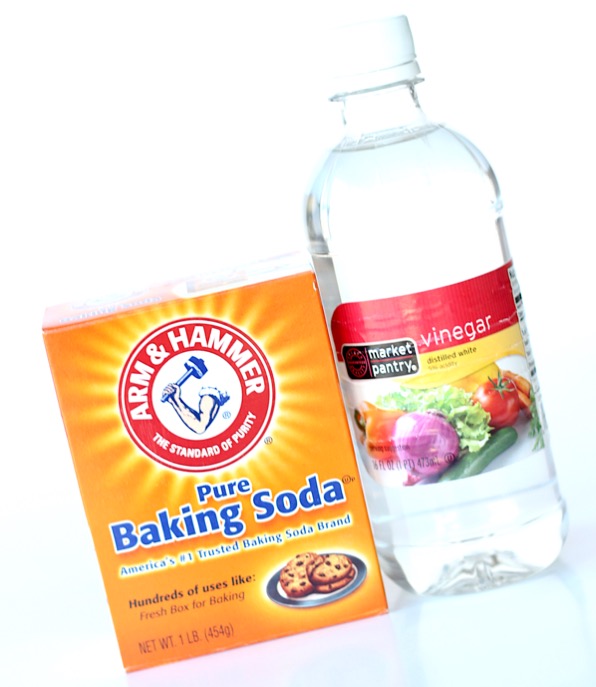 Is your bathroom faucet hard to turn?  Before you call a plumber, try this trick from a Handyman!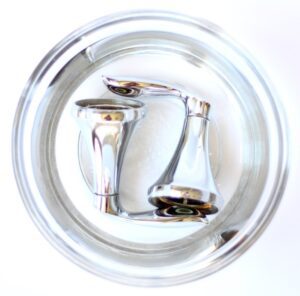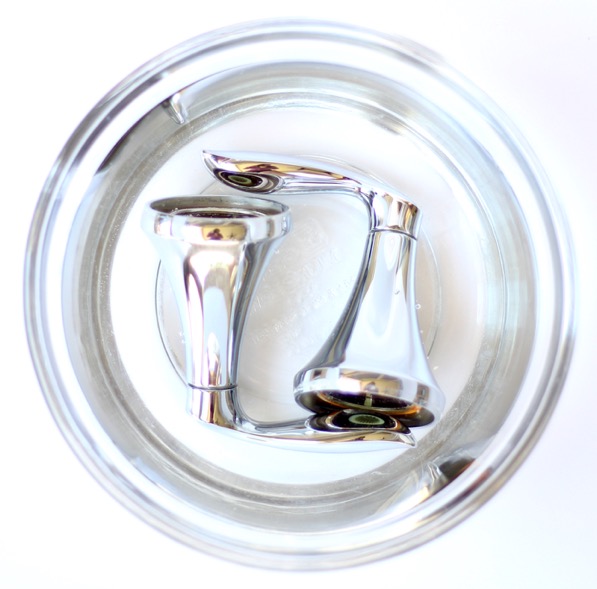 Load up on some seriously creative Baking Soda tips and tricks with these epic Ways to Use Baking Soda!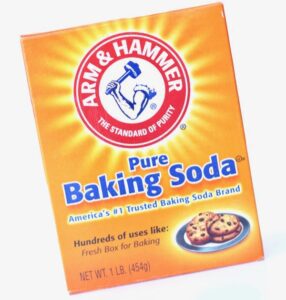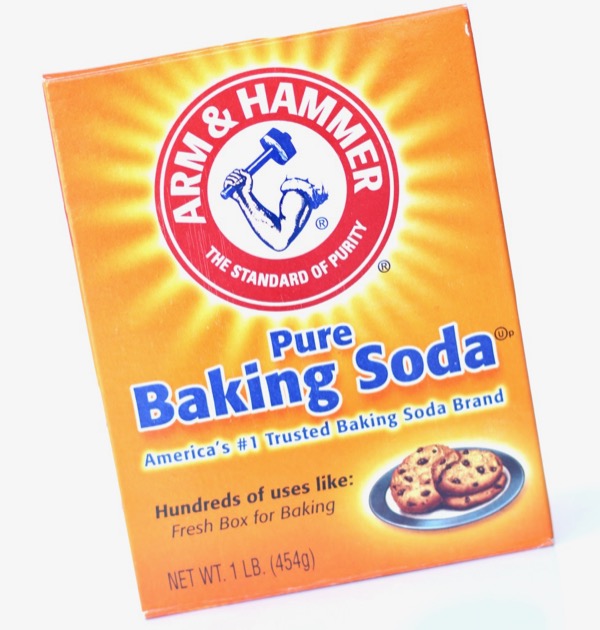 Get ready for a BIGGER list of Vinegar hacks than you ever dreamed was possible!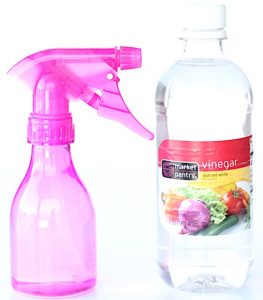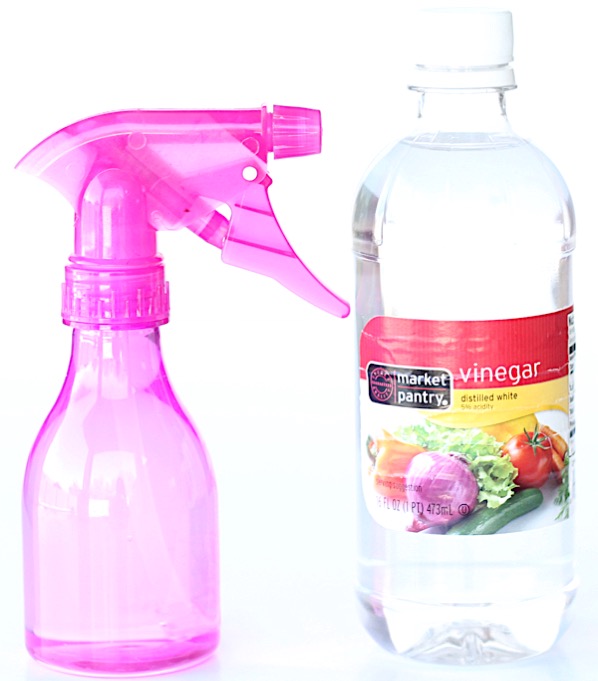 Get ready for some serious savings with these simple DIY Homemade Cleaners Recipes and Tips!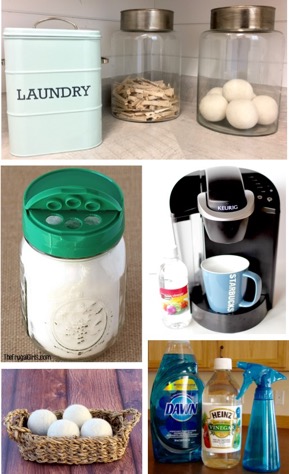 Make your time in the kitchen a little easier when you start using these clever cooking tips and tricks.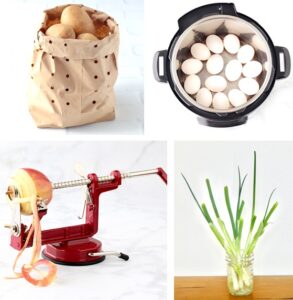 So don't miss out!  Get even more fun Frugal Girls Tips, Recipes + more right here…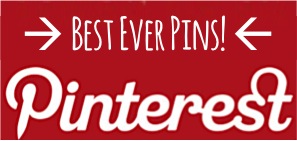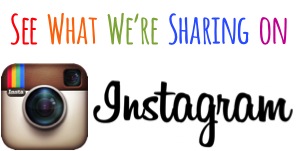 So do YOU have any tips or tricks for ways to clean pots and pans??
Leave a comment & share!