I love this ridiculously easy trick for How to Soften Butter Quickly!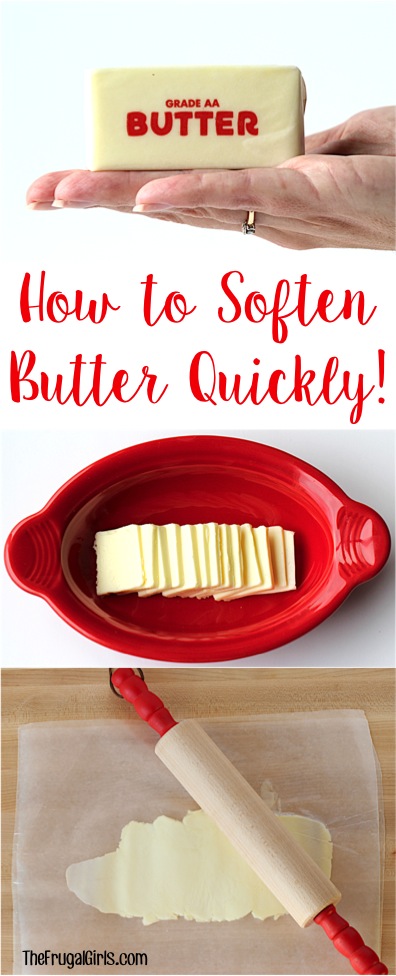 Have you ever had an after-dinner craving for some delicious cookies or dessert on a whim, but then realize the recipe calls for softened butter?  Oops!
These two tricks for How to Soften Butter Quickly work like a charm!  You'll be indulging in your delicious dessert in no time now!
Are you ready to soften butter fast??  Here's what you'll do…
Related:
How to Soften Butter Quickly – Option 1:
Cut up your butter into smaller pieces!  That's right… smaller pieces of butter will soften much faster and rise to room temperature far more quickly than a stick of butter will.  The smaller you cut your pieces, the faster your butter will be ready to use in your recipes!  After cutting, simply spread out the pieces, flat in a single layer, and your butter will be ready in a jiffy!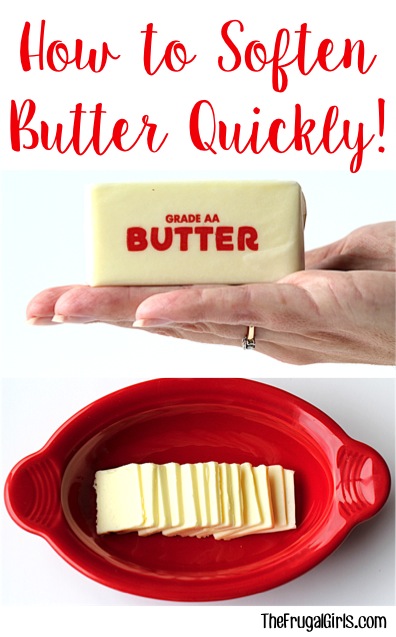 How to Soften Butter Quickly – Option 2:
Roll out your butter with a Rolling Pin!  Yes… the same theory goes for this: a thinner piece of butter will soften faster than a thicker stick, right?  Simply place unwrapped stick of butter between 2 pieces of large wax paper, and gently roll out with your rolling pin.  Once your butter has been flattened, remove the top piece of waxed paper, and your butter will be soft and ready to use within minutes!  Easy-peasy!

On the hunt for more Genius Kitchen Tips and Tricks?  Get inspired with these creative ideas below…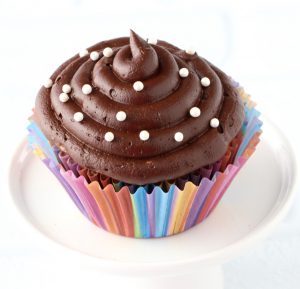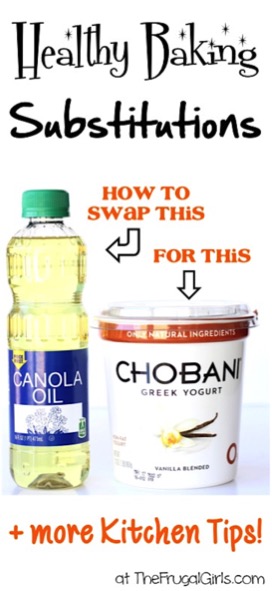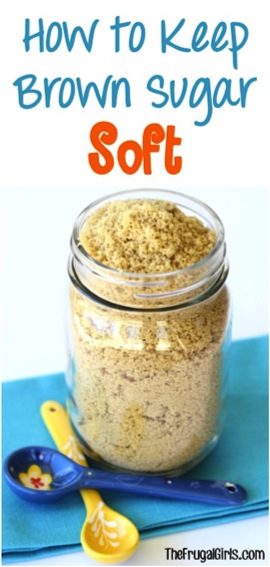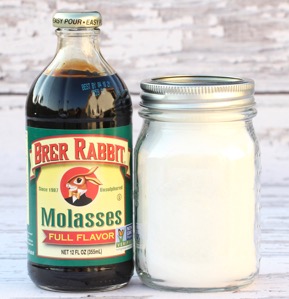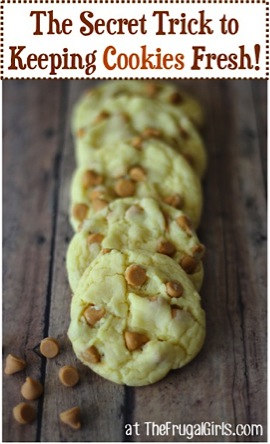 Grocery Money Saving Tips: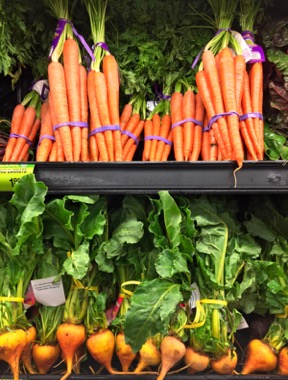 Don't miss out on any more tips or tricks!  Follow along for more fun with The Frugal Girls here…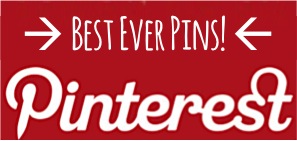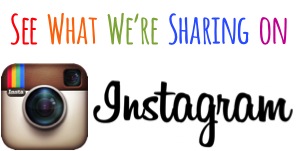 Got a fun Kitchen Tip or Trick?
Leave a comment & share!