When you know How to Clean Grill Grates the easy way, you'll want to ditch the kitchen and head outside way more often for some epic summertime grilling!
Hey there, grill friend! 🙂 Are you wondering how to make your grill grates look like new again?
Keep your gas or charcoal grill ready for action with these easy tips for How to Clean Grill Grates for Weber, Char-Broil, Traeger, Nexgrill, Dyna-Glo, Masterbuilt, Coleman Grills, and more.
You won't make a lot of guy friends at dinner serving up boring salads. So get that grill cleaned and ready for making some new friends this year… nice to meat you!
Related:
Load up on grilling supplies on Amazon!
How to Clean Grill Grates
To ensure easy grill cleanup, it's really smart to consider what type of grill grates you'll want even before you buy that new backyard grill. For easier cleanups, consider upgrading to a grill with quality Stainless Steel Grill Grates or Porcelain coated Cast Iron grill grates.
The cheaper Chrome, Porcelain, and Cast Iron grill grates are harder to clean and are more prone to rust. Also, non-coated cast iron grill grates require more day-to-day maintenance, including seasoning the grill with each use.
Grilling should be fun, not a chore. So choose wisely when purchasing a new grill!
When Should I Clean My Grill Grates?
I recommend brushing your grill grates off immediately after you've finished grilling, and while the grill is still on. If you are grilling steak, you'll want it to rest for a few minutes anyway. This is the perfect window of time to scrub off those grill grates while the grates are still hot.
It's also much easier to clean off any food left behind immediately after grilling, instead of waiting for the grates to cool and the food to get stuck on.
What Type of Grill Brush Is Best?
The key is to use a good quality stiff grill brush. We want to make that after grilling cleanup as easy as possible, without damaging the grill grates.
The correct grill brush to use will depend on the type of grill grates you have:
High Quality Stainless Steel Brush – for Stainless Steel, Cast Iron, and Weber Porcelain coated Cast Iron grill grates.
Nylon Bristle Brush – for Porcelain Grill Grates (not Weber)
3 Sided Grill Brush – for a more detailed cleaning of your grates. This style of brush is great for getting into the different grooves.
When shopping for a grill brush, I recommend taking a minute to check for reviews at one or two stores online before making your purchase.
*Note: only use a Nylon Bristle Brush when your grill has completely cooled.
Clean Your Grill By Burnoff!
A grill burn off is kind of like using the self cleaning function on your kitchen oven, but faster!
If your grill grates are extra dirty, simply heat your grill to high (500 – 550 degrees) and let the food cook off for 10 – 15 minutes, or longer depending on how dirty your grates are.
Then finish by brushing off the remaining debris with the appropriate brush for your grill grates.
If you have porcelain grill grates, make sure to let the grill completely cool before brushing off any remaining debris. The Nylon Bristle Brush you'll use with porcelain grill grates should only be used when the grill is cool.
How To Clean A Very Dirty Grill Grate – Stainless Steel and Chrome
After a good burn off, sometimes your Stainless Steel or Chrome grill grates can still use a good heavy duty cleanup.
To really clean off that heavy built up grime, start by adding 1/2 cup of baking soda to a bowl. Then add just enough water to the bowl to create a thick paste. Apply your baking soda paste to the dirty grill grates, before placing your dirty grill grates into a large plastic garbage bag to sit overnight.
Here's were things are going to get a little messy. So after you've allowed the baking soda paste to work overnight, grab your grill brush or a wad of aluminum foil. Wet down the grates with hot soapy water. Then give them a good scrub with the grill brush or wad of aluminum foil to remove the remaining debris.
You can clean the grill grates right in the large garbage bag, in a large bucket filled with soapy water, or simply lay the grates flat in a sink filled with soap water. Easy Peasy!!
How To Clean Cast Iron Grill Grates
To give your cast iron grill grates a heavy duty cleaning, start by heating your grill to 500 – 550 degrees for 10 – 15 minutes to burn off the debris.
Next, scrub your cast iron grill grates off with a quality stainless steel grill brush. You can also clean off the grill grates with some steel wool after the grill grates have cooled.
Finish your cleaning by seasoning your cast iron grill grates. To season your cast iron grates, simply use a paper towel to apply a coat of vegetable oil to the grill grates. Then use a clean paper towel to wipe off any excess oil. Finally, heat your grill to medium heat, or about 400 degrees, and cook the oil onto the grates for 30 – 40 minutes.
If you won't be using your grill for some time, consider storing the cleaned and seasoned cast iron grill grates in a dry location, to help avoid rusting.
How Do You Clean A BBQ Wire Brush?
Start by adding a few tablespoons of Dawn Dish Soap to a bucket. Then add very hot water to the bucket. Allow your grill brush to soak in the hot, soapy water for a few minutes before continuing.
Method 1: If you have a second wire grill brush, simply rub these two brushes together to remove the debris caked onto your wire grill bristles.
Method 2: If you don't have a second wire brush, a long standard screw driver can also be used to rub through the wire bristles to removed the caked on debris.
How To Keep My Grill From Rusting?
Start by purchasing a quality grill that comes with some type of guarantee against rust.
Always cover your grill completely when not in use. I use a fitted grill cover.
Always clean your grill right after you use it. Then allow it to completely dry out and cool before covering.
Remove any rust from your grill grates as soon as you spot it.
When grilling season it over, protect your grill from the elements by storing it in a garage, carport, or storage shed.
Easy Recipes For The Grill:
Now… if you are anything like me, enjoying our grills for cooking is WAY more fun than the cleaning part! So now that your grill is clean and ready for action, put it to use with some of these drool worthy grilling recipes…
It's such a delicious blend of fresh and savory flavors, and provides that perfect compliment of flavor to each delicious bite of your juicy grilled steak! Yum!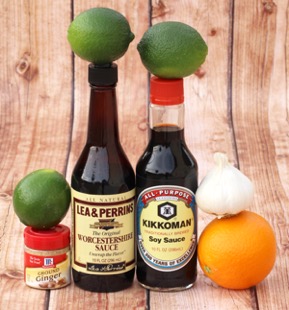 Buying steak on sale, making a yummy Steak Seasoning mix, and enjoying a delicious steak dinner at home with your family… what could be better?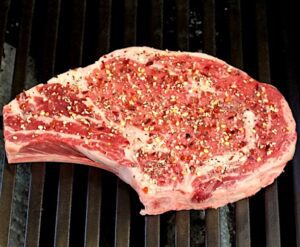 Simply use this Smoked BBQ Rub Recipe on your favorite cut of Chicken or Steak, or rub it on some delicious Ribs… then get ready for some amazing home cooked barbecue flavor!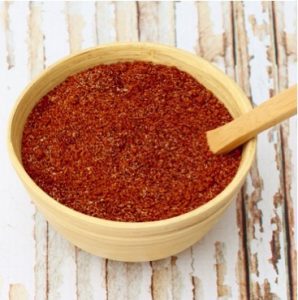 If you need a versatile Chicken Dry Rub Recipe, you just found it!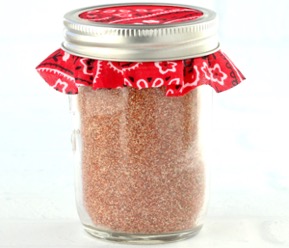 Making a gourmet burger at home just got a whole lot easier. This frugal seasoning recipe is the perfect blend of flavors, my family simply cannot get enough of these burgers!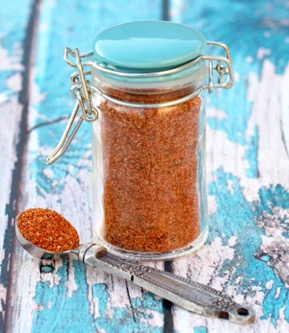 Infusing a grilled burger with a Hidden Valley Ranch Packet and Fritos is seriously cheating… and I love it!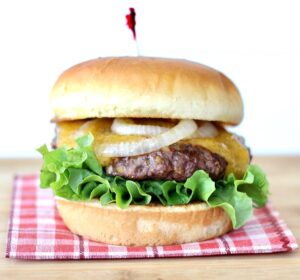 This BBQ Burger Recipe is simple, delicious and infused with a smoky BBQ infused flavor you're going to love!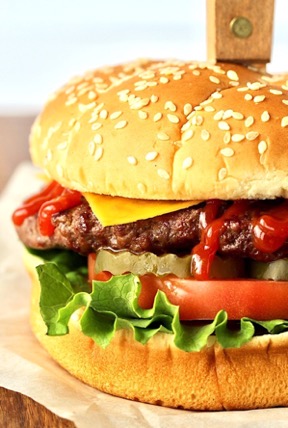 Um… YUM! This Creamy Pesto Grilled Chicken Sandwich will take your grilled chicken to a whole new level! It's SO delish!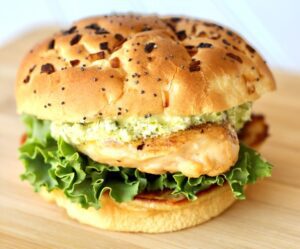 Make your own delicious easy Grilled Teriyaki Chicken with this simple homemade recipe!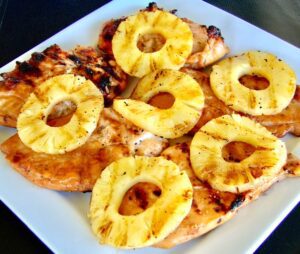 Whether on the Grill, in the Oven, or in your Crockpot, marinating your chicken is an easy way to infuse delicious flavor!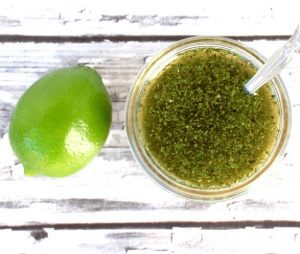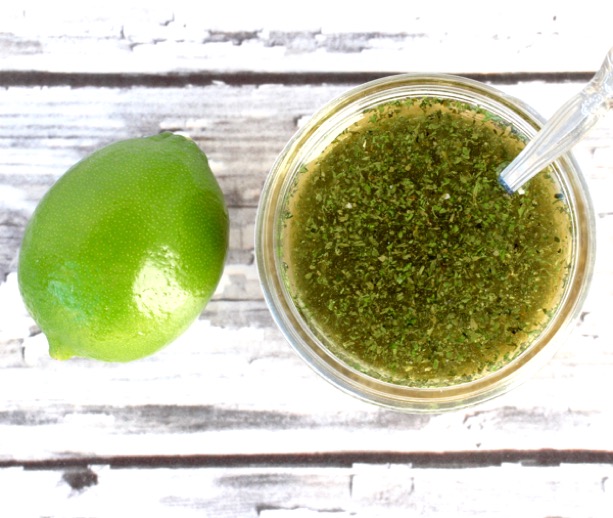 Make your next camping trip a smashing success with these easy camping menu tips!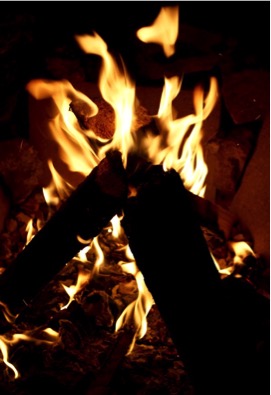 It's time to fire up the grill and get ready for an epic dinner. You'll LOVE these easy recipes for off-the-charts burgers, fish, chicken, sauces and more!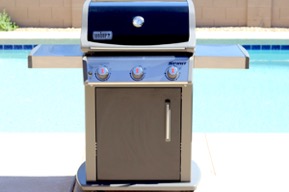 Whether you have a Big RV, a Small RV, a 5th Wheeler, or a Travel Trailer, make your next trip a whole lot more tasty with some fun new RV Recipes for the road!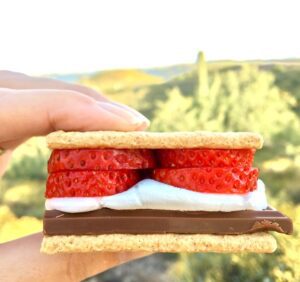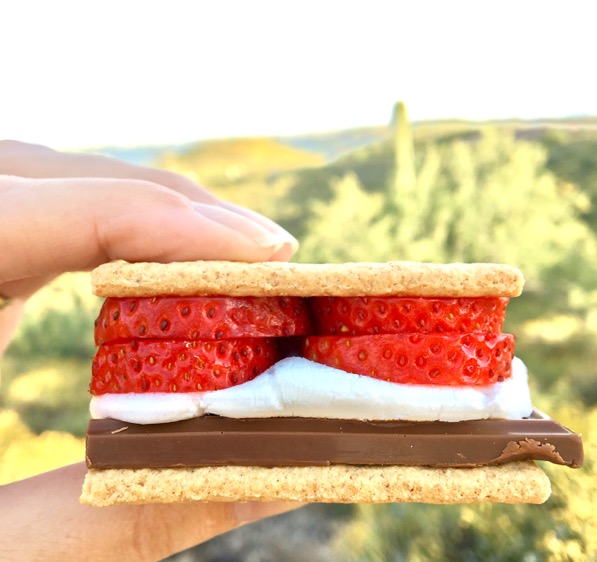 Clever Grocery and Cleaning Tips:
Are you looking for some Easy Ways to Save Money on Meat? With grocery prices soaring, these simple tips and tricks are just what you need!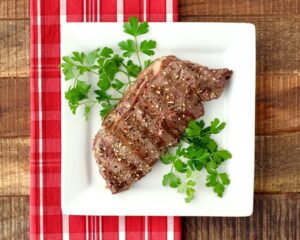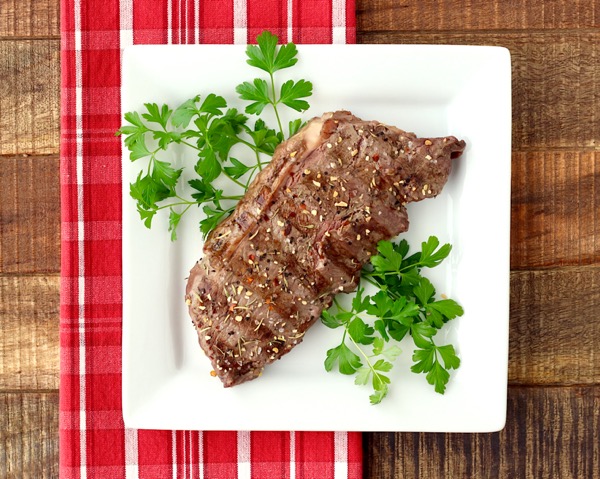 Want to know how to cut your grocery bill in half? Keep more cash in your wallet with these easy money saving tricks!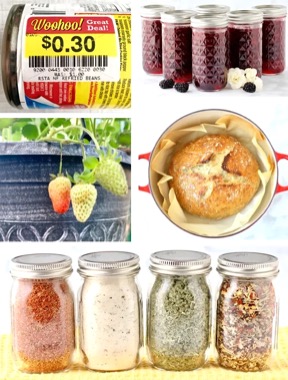 Not only are these recipes a more natural version of your store-bought favorites, they'll also save loads of money!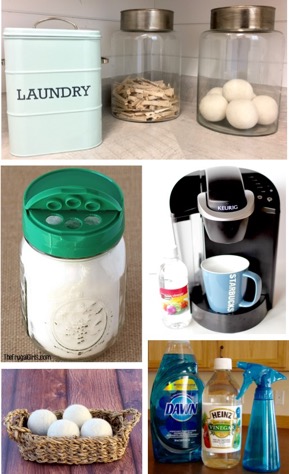 Get all the latest Recipes, Tips and more with The Frugal Girls right here: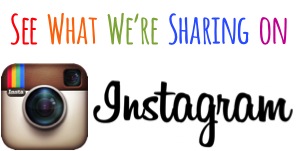 So have you tried any of these tips for How to Clean Grill Grates yet?
Leave a comment and share…