Make cleaning your microwave easier with this easy microwave cleaning trick!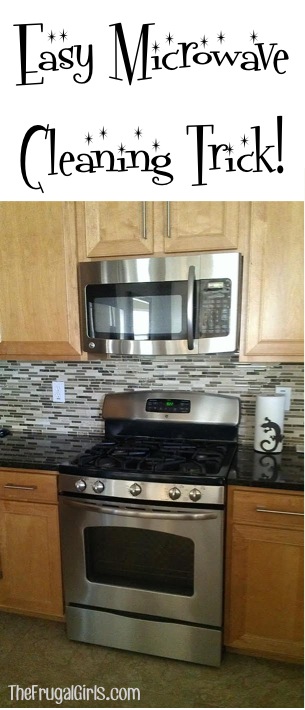 I think Microwave Cleaning should be as easy as using it… just push some buttons and your done! 😉
Keep your microwave as clean as possible with these easy tips and tricks from your frugal friends…
Related:
Easy Microwave Cleaning Trick
Drea said:"Microwave 1/4 cup vinegar in a bowl until it boils.  Leave the microwave door closed for a couple of minutes to let it get nice and steamy.  This softens the splatters in the microwave.  Dip a sponge or dish towel in the vinegar and use it to clean and disinfect the microwave ~ without elbow grease!"
Shelly said:"Works great for cleaning that hard to get stuck on food in the microwave. 1/2 cup vinegar mixed with 1/2 cup water for 4-5 min and everything wipes clean instantly."
Be sure to also check out the rest of these creative tips for around your home…
If you use your Coffee Maker as much as I do, it probably could use a little cleaning, right?  Here's another easy kitchen tip for you,
Even though your dishwasher is used for cleaning… it has a way of building up residue from dishsoap, grime, and developing streaks on the interior door.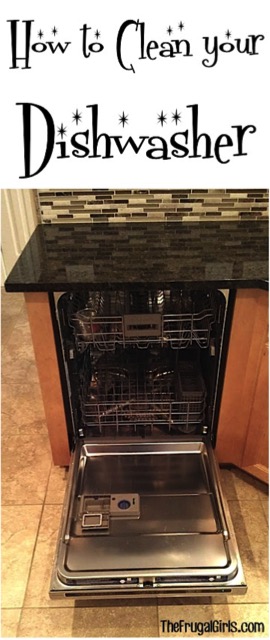 Got soap scum?  Ew, right??  Let's face it, soap scum is seriously gross!  So how about a serious way to Remove Soap Scum from Shower Doors?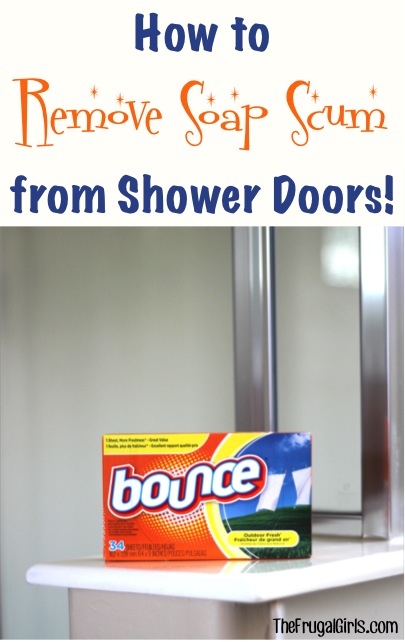 Get ready for some serious savings with these simple DIY Homemade Cleaners Recipes and Tips!


Stock up on loads and loads of helpful ideas for making everything in your kitchen… EASIER!!

Grocery Money Saving Tips: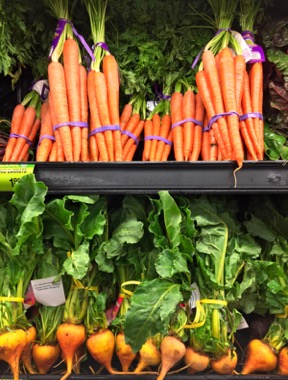 Got a favorite Cleaning Tip or Trick?
Leave a comment & share!