Craving a delicious Italian Meal? These Olive Garden Recipes will send your dinner over-the-top!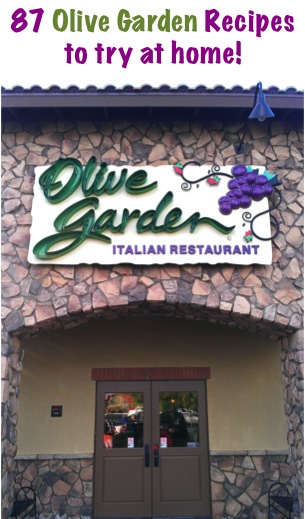 If you love Olive Garden, you'll really love these 87 Olive Garden Recipes to enjoy at home!
From appetizers to sides, and main dishes to desserts… there's nothing as delicious as enjoying your favorite Olive Garden classic dishes from the comfort of your very own home!  It's like a tasty little gold mine of recipes… yum!
Olive Garden Recipes

Now what are you waiting for?  Incorporate some of these delicious recipes into your menu this week, and wow your family with the delicious results!