I may get
paid
for ads or purchases made through links in this post.
One of the tastiest ways to chill out on a hot Summer day is to indulge with this creamy, dreamy Frozen Hot Chocolate Recipe!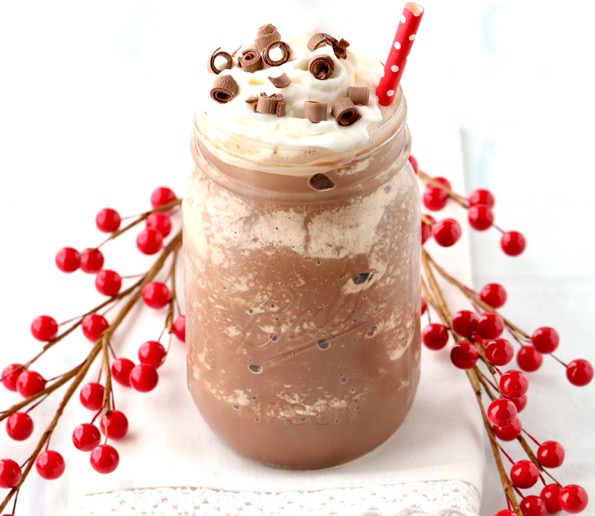 It doesn't need to be cold outside to enjoy hot cocoa! This EASY dreamy Frozen Hot Chocolate Recipe is just what your Summer needs!
Rebecca writes: "Delicious! A great way to enjoy hot cocoa in the Summer."
Thanks to this easy Hot Chocolate Slushie Recipe, now you can enjoy your favorite holiday drink all year long. Plus, you'll love the simplicity of this Frozen Hot Cocoa. It's made from scratch with just 3 ingredients. And yes, it's even a Santa approved Summertime drink!
Here's the best part. No one is going to believe how inexpensive this frozen drink is to make. It tastes like a five dollar gourmet coffee chain drink, but it only costs about 75 cents to make! That cost includes using real ingredients like real cocoa powder and whipped cream!! Um… YUM!
It really is a budget friendly way to enjoy some amazing ice cold chocolatey bliss!
So when the weather gets hot outside, transform your favorite cold weather Stovetop Hot Chocolate Recipe into this refreshing summer treat! Trust me… you'll be so glad you did!
Are you ready to kick back, relax, and enjoy some rich chocolate bliss with each sweet sip? Here's what you need to do…
Frozen Hot Chocolate Recipe
What Do You Need to Make Frozen Hot Chocolate from Scratch?
You'll only need a few basic items you likely already have!
Cocoa Powder
Sugar
Milk
Water
Ice Cube Tray
Blender
*optional Whipped Cream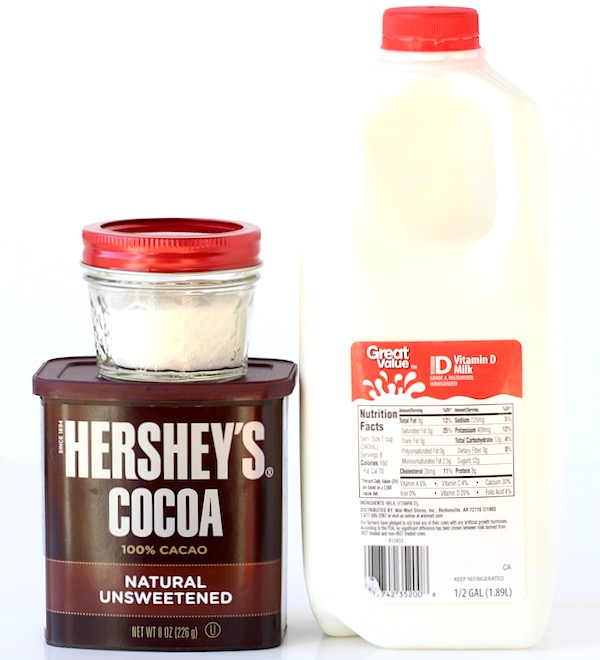 Can You Put Hot Chocolate in the Freezer?
You sure can! If you're wondering what happens when you freeze hot chocolate, it actually freezes like a champ, and is the secret trick to making this delicious frozen drink! You'll simply freeze a portion of your finished cocoa in ice cube trays, then use it later when blending up your frozen hot chocolate! It will keep your entire drink rich, creamy, and oh-so chocolatey!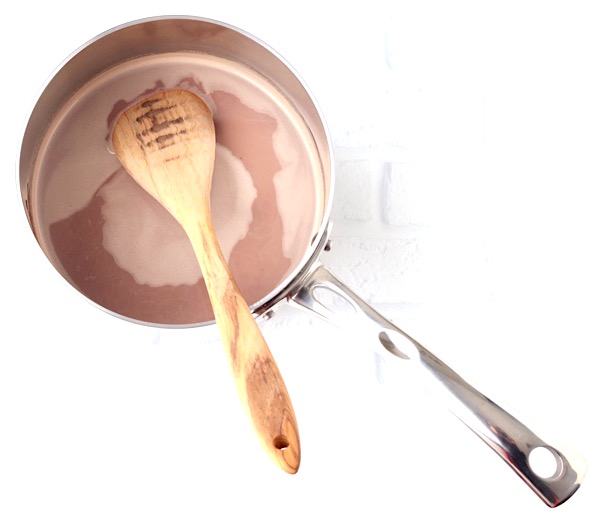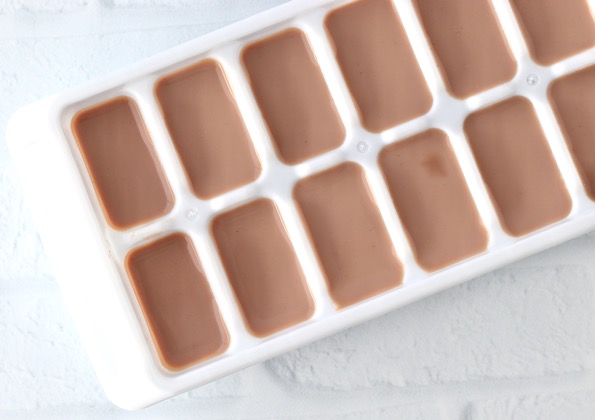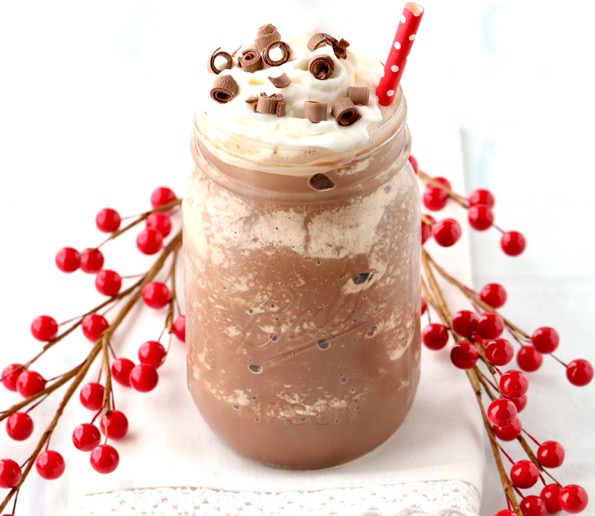 Frozen Hot Chocolate Recipe
One of the tastiest ways to chill out on a hot Summer day is to indulge with this creamy, dreamy Frozen Hot Chocolate Recipe!
Ingredients
2

cups

Milk

3

tbsp.

Cocoa Powder

3

tbsp.

Granulated Sugar

1/3

cup

Hot Water
Instructions
Add Cocoa, Sugar, and Water to medium saucepan, and stir continually over Medium heat until mixture becomes smooth and silky.

Then pour in milk, increase heat to Medium-High and continue stirring regularly until milk begins to steam and frothy bubbles begin forming at the edges. Be careful NOT to let the milk boil.

Transfer 1 1/4 cups hot chocolate to an ice cub tray, place in the freezer, and freeze overnight.

Pour 3/4 cup hot chocolate into mason jar, attach a lid, and place in the refrigerator.

The next day, when you're ready to make your drink, place frozen hot chocolate cubes in heavy-duty blender, pour 3/4 cup chilled hot chocolate into the blender, and blend until you have a slushy consistency.

Pour into a mason jar, top with whip cream and ENJOY!
So do you want even more Delicious Beverage Recipes to help create the most refreshing summer ever?
Have some fun loading up on yummy beverage and recipe inspiration with these super easy ideas…
Craving a delicious dose of creamy coffee goodness?  You just found it!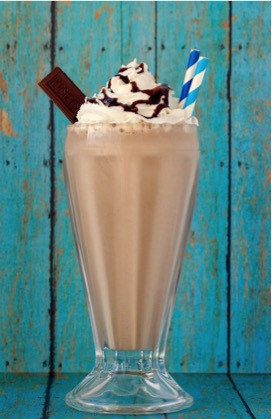 What better way to satisfy our Oreo cravings than with a Milkshake?!?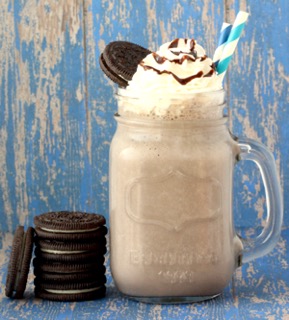 Enjoy your favorite frappe beverage at home when you make this super easy Mocha Frappe Recipe.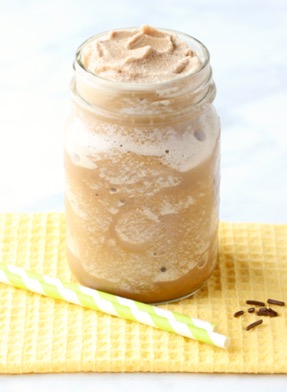 A slush that is infused with coffee is like a coffee lover's dream come true!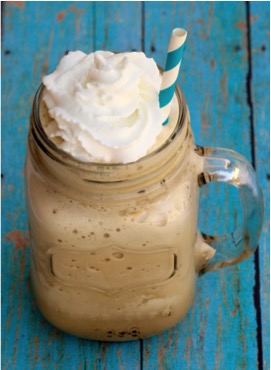 Making this Sweet Tea Slush Recipe is the perfect way to indulge in some summertime yum for just pennies!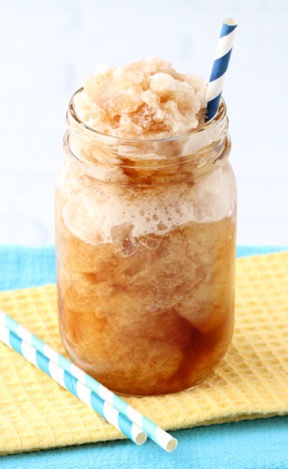 Get ready to develop a crush… for this yummy Frozen Strawberry Lemonade!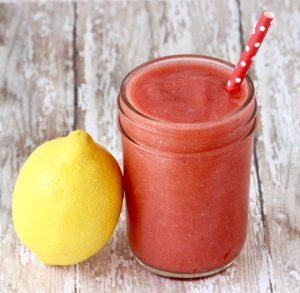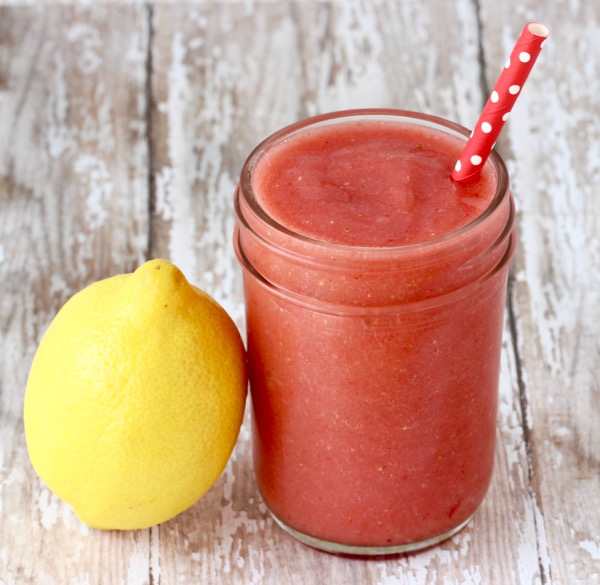 Hit the pause button on your day and take a few minutes to enjoy an ice cold Coca Cola Slushie!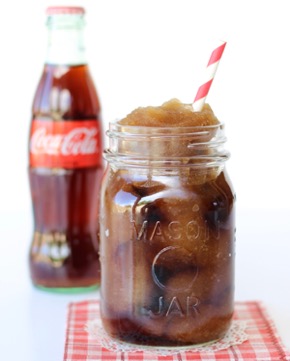 I used to LOVE ordering Shirley Temple drinks when I was little… and the fun flavors bring the sweet memories back! 😉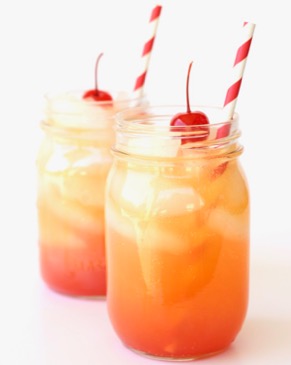 There are no limits here to delicious fun, this Peach Mango Bellini Mocktail Recipe is great for everyone young and old!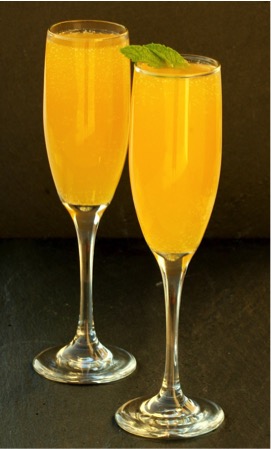 Make your summer even more amazing with one of these Best Slushie Recipes!  Yum Yum Yummy!

Treat your family to a delicious homemade milkshake when you make one of these Quick and Easy Milkshake Recipes!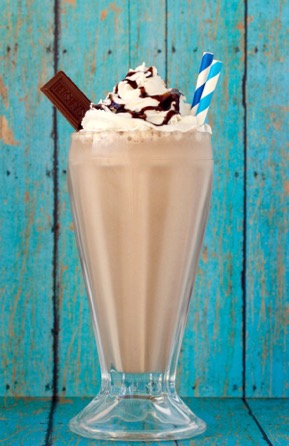 Get excited about your BBQ anytime with these Best BBQ and Grilling Recipes!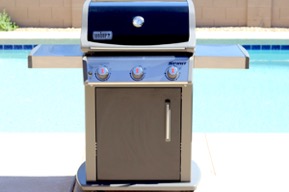 No need to heat up the kitchen! Check out this HUGE List of Summer Crockpot Recipes you can't live without!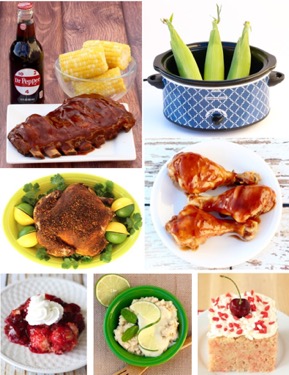 Grocery Money Saving Tips:
Want to know how to cut your grocery bill in half?  Keep more cash in your wallet with these easy money saving tricks!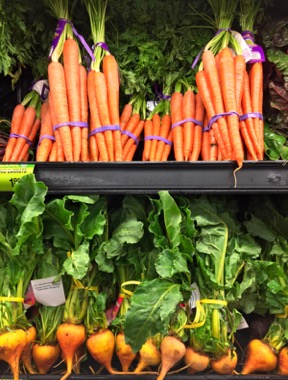 Don't miss out on anything!  Catch all the latest fun new Frugal Girls Recipes, Frugal Tips + more right here…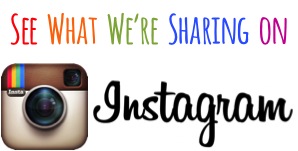 So have you tried this Frozen Hot Chocolate Recipe yet?
Leave a comment and share…