I may get
paid
for ads or purchases made through links in this post.
This easy Skillet Chicken Fajitas recipe is packed with fresh flavor and is sure to satisfy those hungry tummies!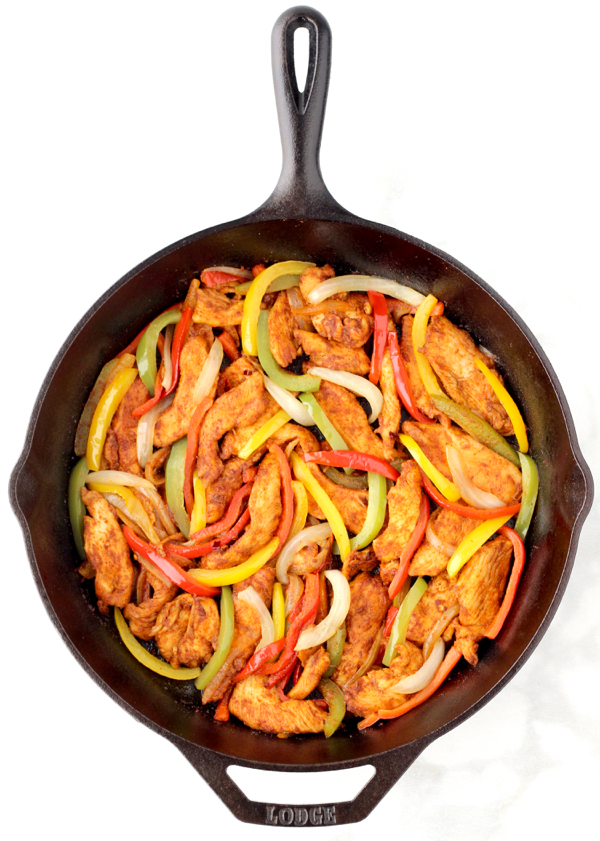 It's time to up your Taco Tuesday game!
Making this Skillet Chicken Fajitas Recipe at home is such an easy way to add serious flavor to dinner, while keeping the grocery budget intact.  And when you have 2 teenage boys and a hungry hubby like I do, finding a way to keep your grocery bill frugal is a big deal!
If you're wondering what spices are in Fajita Seasoning or how long to cook Chicken Fajitas in cast iron, this easy skillet grilled chicken recipe is what you've been looking for!  Healthy, fresh, and SO delicious!
This recipe is the perfect way to enjoy healthy gourmet flavors and still be a frugal girl!  Go grab your Cast Iron Skillet and these easy ingredients.
Are you ready to learn how to cook chicken fajitas on the stove?  Using your cast iron skillet has never been easier!  Here's what you'll do…
Skillet Chicken Fajitas Recipe
Related: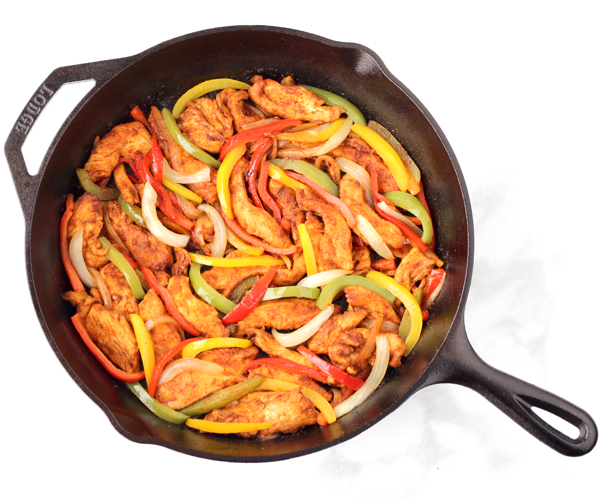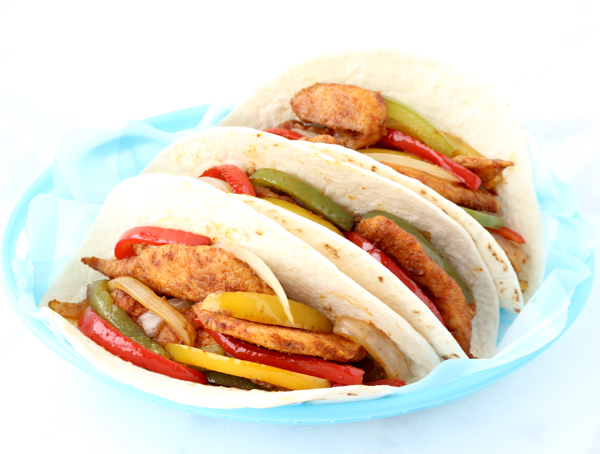 What Your Frugal Friends Are Saying About This Recipe:
Silvia writes: "Delicious with orange rice on the side."
Skillet Chicken Fajitas Recipe
This easy Skillet Chicken Fajitas recipe is packed with fresh flavor and is sure to satisfy those hungry tummies!
Ingredients
1

pound

thinly sliced Chicken Breast

1

thinly sliced Green Bell Pepper

1/2

thinly sliced Yellow Onion

1

thinly sliced Red Bell Pepper

1

thinly sliced Yellow Bell Pepper

2

tablespoon

Olive Oil

1

teaspoon

Garlic Salt

1

teaspoon

Onion Powder

2

teaspoon

Chili Powder

1

teaspoon

Paprika

1 1/2

teaspoon

Sugar

1/4

teaspoon

Cumin

1/4

teaspoon

Crushed Red Pepper

1/8

teaspoon

Cayenne Pepper
Instructions
In medium bowl, combine Garlic Salt, Onion Powder, Chili Powder, Paprika, Sugar, Cumin, Red Pepper and Cayenne Pepper.

Toss sliced chicken breast pieces in seasoning mix and set aside.

Preheat your 12" cast iron skillet over medium heat until warm.

Add 1 tbsp Canola Oil to skillet, then add sliced Onion and Bell Peppers and saute for 8-10 minutes, or until fork tender.

Remove Peppers and Onion from skillet and set aside.

Add final tbsp of Olive Oil to skillet, then add in sliced chicken coated in seasoning mix.

Saute chicken until no longer pink (about 5-6 minutes), then add Bell Peppers and Onion back into skillet.

Combine thoroughly and allow to simmer for 1-2 more minutes to allow veggies to warm and mingle with fajita seasoning.

Serve on warmed Tortillas, topped with shredded Mexican Cheese blend, Sour Cream and some of this

World's Easiest Guacamole

to top it all off!
What You'll Need To Make This Skillet Fajitas Recipe: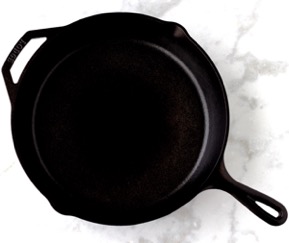 Then for your after dinner snack, be sure to check out these Best Healthy Nighttime Snack Options!
Get ready for some dinnertime happiness when you make some of these flavor packed recipes!  Get more yummy Mexican Dinner ideas, Chicken Dinner inspiration, and Easy Cast Iron Skillet Recipes with these fun ideas.
You can never have enough tasty new recipes to try…
With the help of a Rotisserie Chicken, this delicious dinner comes together in a snap!  It's definitely a family favorite at my home, and leftovers are rare!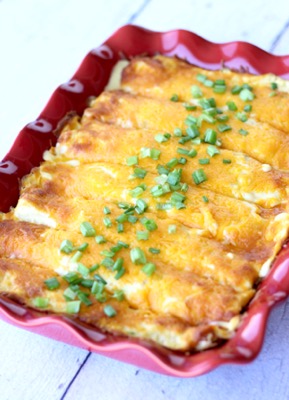 These Beef Enchiladas are a real family pleaser!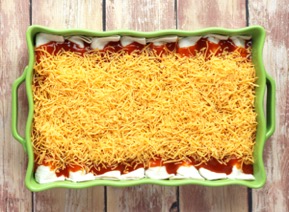 Giving your spaghetti dinner a delicious taco twist is pure genius.  Mexican spaghetti is the perfect way to create happy smiles all around your dinner table.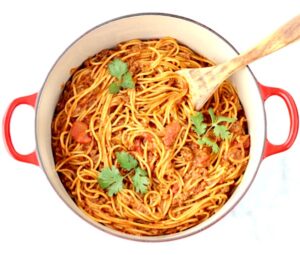 This Chicken Quesadilla Recipe is so easy to make, I've decided to make my Quesadillas at home in the future and skip those expensive restaurant bills.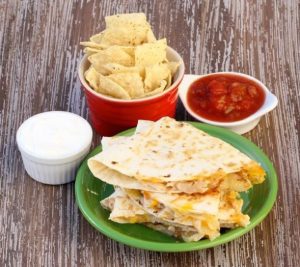 Your whole family will love the cheesy goodness this 5 ingredient Crock Pot Enchilada Chicken Recipe delivers!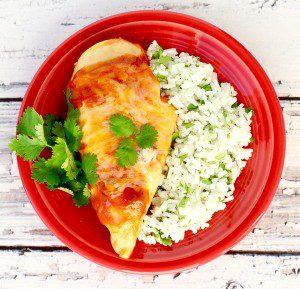 Indulge in some creamy chicken deliciousness when you make this easy One Pot Chicken Enchilada Soup Recipe!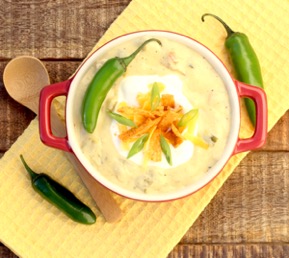 Just a few simple ingredients, and you've got a delicious south of the border dinner!  Go grab the Salsa, and let's get started!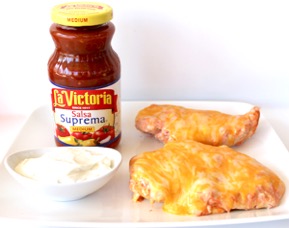 This Instant Pot Salsa Chicken Recipe packs the perfect punch of sweet and savory salsa deliciousness!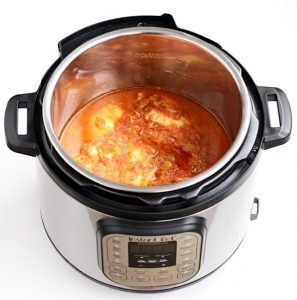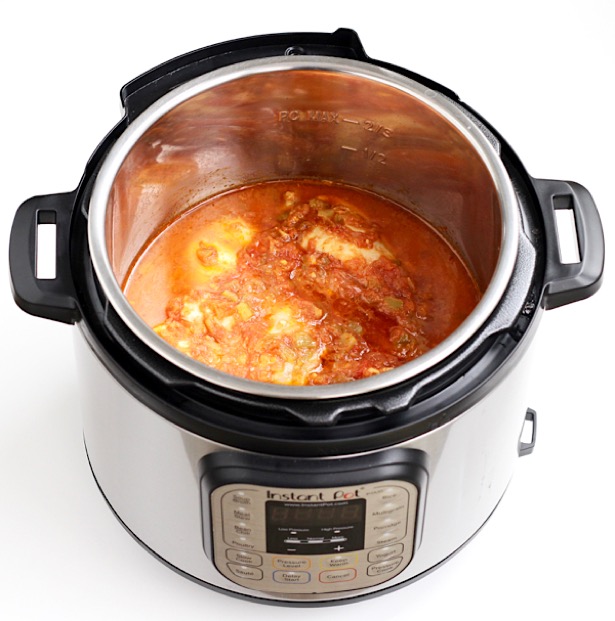 The Homemade Fajita Seasoning adds the flavor your chicken dinner has been craving.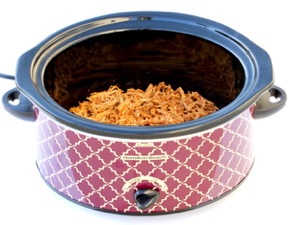 This Chipotle Copycat is fresh and delicious!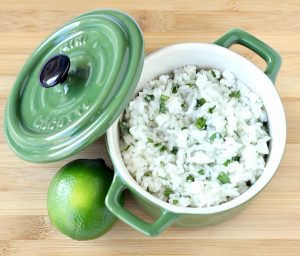 Do you LOVE the Corn Salsa served at Chipotle?  Why not make some at home?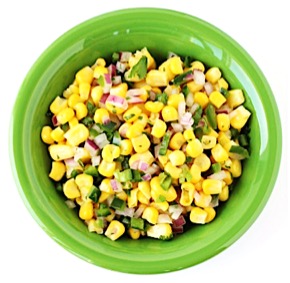 This Blender Salsa Recipe may induce uncontrollably sweet Salsa Dreams!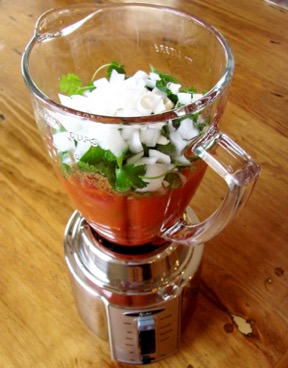 There's nothing quite as delicious as Fresh Pico de Gallo Salsa piled high on a crunchy tortilla chip or on a delicious taco, right?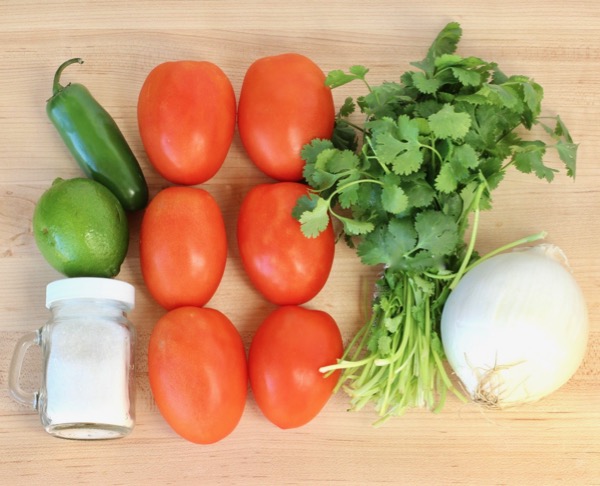 You'll find yourself dunking chip after chip thanks to this amazing Skillet Chili Cheese Dip Recipe!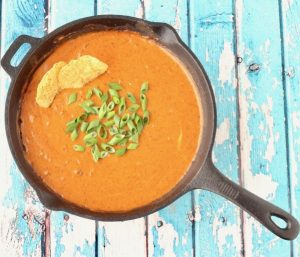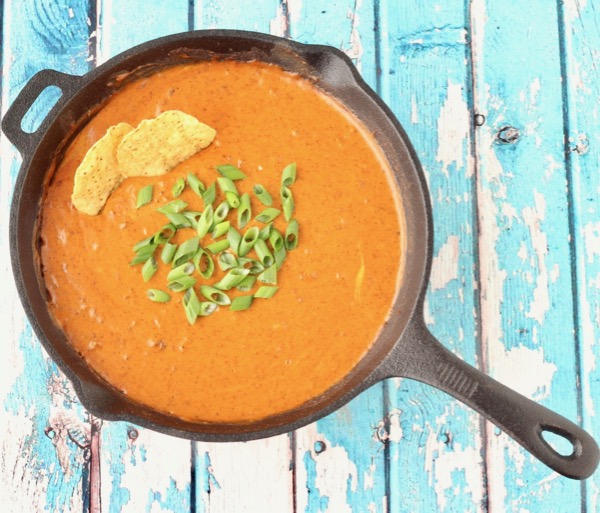 No need to buy expensive store-bought Fajita Seasoning ever again!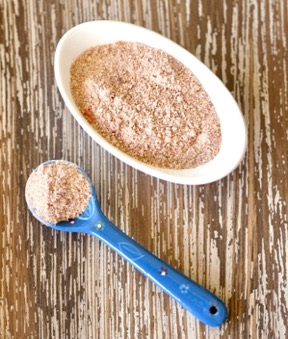 Add a fun casserole to your dinner menu with this Mexican Chicken Casserole Recipe!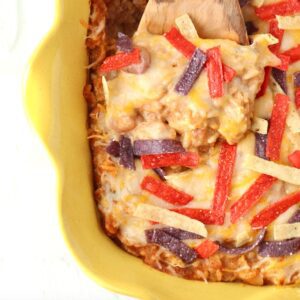 Not only is the flavor outrageous, but it's actually also ridiculously easy to make your own thick, soft crust at home!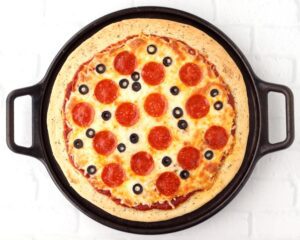 Add some tempting flavor to your week with these easy Cast Iron Skillet Recipes!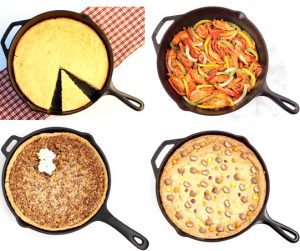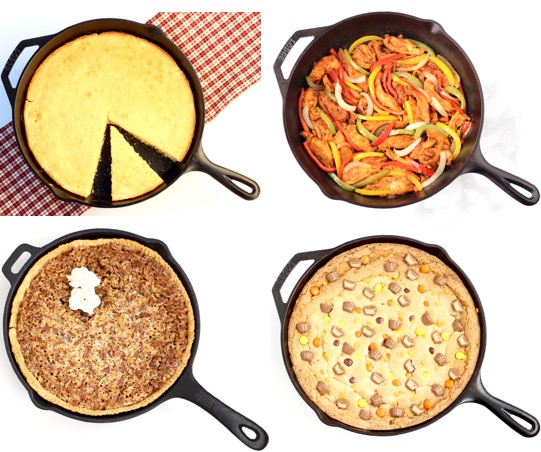 These recipes are both quick and easy, taking hardly any prep to pull off!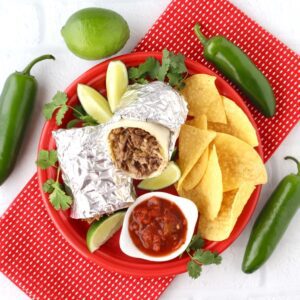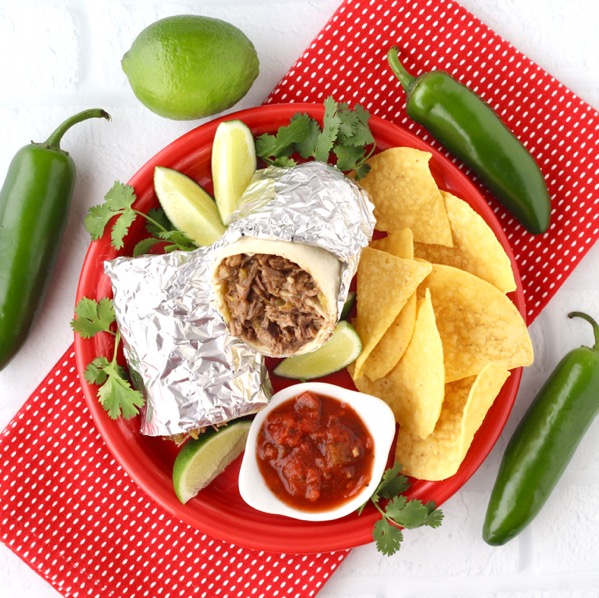 Grocery Money Saving Tips:
Want to know how to cut your grocery bill in half?  Keep more cash in your wallet with these easy money saving tricks!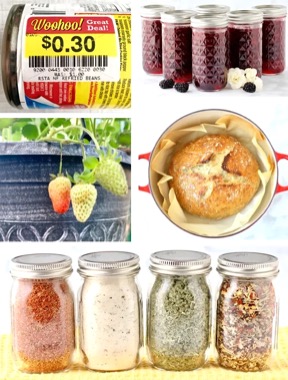 So don't miss out!  Come follow along for more Frugal Girls recipe fun right here…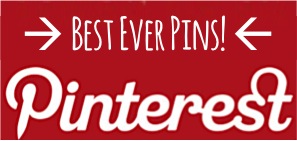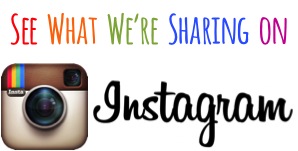 So have you tried this Skillet Chicken Fajitas Recipe yet?
Leave a comment & share!