Finally… an Easy Garlic Alfredo Sauce Recipe for pasta perfection and you'll just need 5 easy ingredients!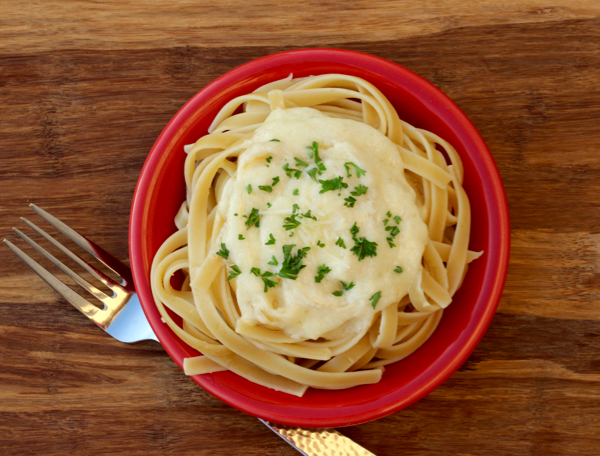 Craving a little comfort food?  Or have you just been wondering how to make alfredo sauce?  You seriously NEED to try this Easy Garlic Alfredo Sauce Recipe!
This Easy Garlic Alfredo Sauce is over the top delicious… in a buttery creamy Alfredo perfection sort of way!
If you've ever wondered if you might be missing something by having your Alfredo Sauce out of a jar, you don't need to wonder any longer.  You most certainly have!!  And if you're doing keto… it's a great low carb keto alfredo sauce to add to your dinner menu this week!  Pour it over chicken for a decadent dish!
This is seriously the best alfredo sauce recipe I've ever had… yes, even better than Olive Garden.  And let me tell you… it will bring a whole new delightful meaning to Christmas Fettuccine.  Just 5 ingredients, and you're done!
So are you ready to make some authentic alfredo sauce?  Here's what you'll need…
Easy Garlic Alfredo Sauce Recipe
Related:
How Do You Make Garlic Alfredo From Scratch?
Well… it's easy!  You'll just need…
Butter
Heavy Whipping Cream
Shredded Parmesan Cheese
Garlic Powder
and Salt
Simply follow the step-by-step instructions to make yours…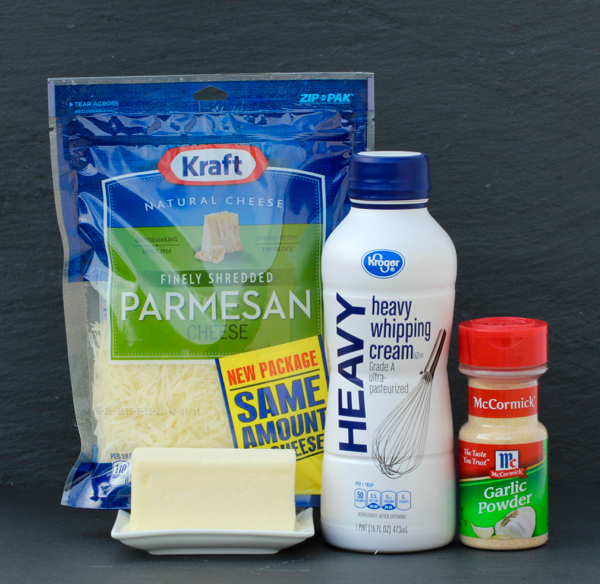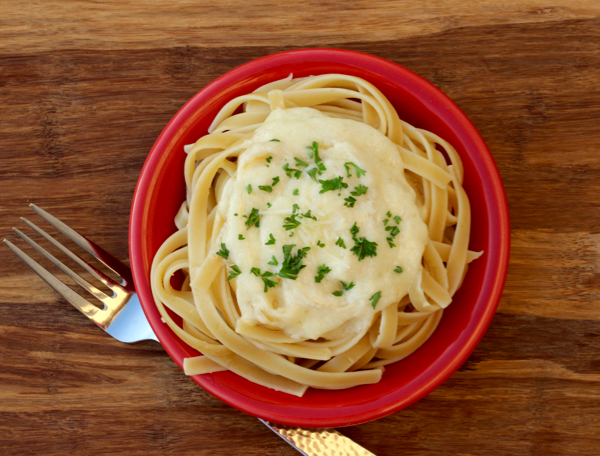 What Your Frugal Friends Are Saying About This Recipe…
Mercedes writes: "This recipe is great! The sauce was very flavorful and my family loves it!"
Melissa writes: "I couldn't believe how good it tasted for how simple the recipe was."
Kim writes: "Loved it. Very simple and quick to make."
Brandy writes: "This is a great recipe! I quadrupled the recipe for a big batch and the ingredients held up well. It was really amazing and I will be making this again!"
Dorothy writes: "Turns out great! I add some parsley just for color"
Kristyn writes: "This was super simple!! Added penne pasta, shrimp and chicken."
Cristina writes: "The family loved it!! Mixed it up with some ground beef and pasta shells!"
T writes: "This sauce was great on chicken and bacon pizza."
Jessica writes: "Super easy and quick! It was a big hit!!  I was even able to add broccoli without any complaints bc the sauce was so good 🙌"
Lauren writes: "So easy and quick! Added grilled chicken and it was perfect. Will definitely do this again!"
Kelcy writes: "We made this for a pizza – YUMMY with some cubed up chicken and fresh mozzarella!"
Easy Garlic Alfredo Sauce Recipe
Finally... an Easy Garlic Alfredo Sauce Recipe for pasta perfection and you'll just need 5 easy ingredients!
Ingredients
1/2

cup

Butter

or 8 Tbsp.

1

cup

Heavy Whipping Cream

1

cup

Shredded Parmesan Cheese

1/4

tsp

Salt

1

tsp

Garlic Powder
Instructions
In medium sauce pan, slowly melt Butter over low heat.

Stir in Heavy Whipping Cream, Garlic Powder and Salt, then increase to medium heat.

Add Parmesan Cheese and stir until melted.

Serve immediately over freshly cooked Fettuccine Noodles and ENJOY!
What to Serve With This Easy Garlic Alfredo Sauce Recipe:
This heavenly no-knead bread is the perfect compliment to any Italian dinner!  Plus… it's the easiest bread you'll ever make!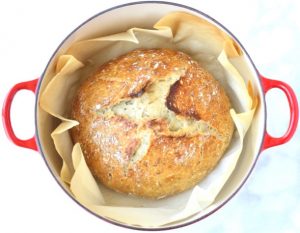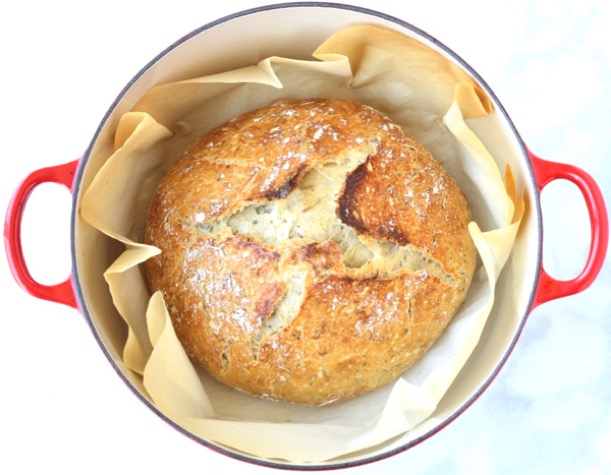 Then don't forget the dipping oil! No Pasta dish is complete without some delicious bread and Restaurant Copycat Bread Dipping Oil Recipe.  You can recreate your favorite Italian bistro at home tonight with these savory Italian classics!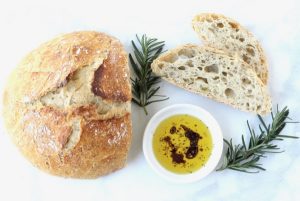 So are you looking for more amazing Homemade Sauce Recipes?
Or maybe you're craving more super easy Italian Slow Cooker Recipes?
Have fun exploring these delicious and tempting recipe ideas…
This Easy Basil Pesto Recipe will have you dreaming of Pesto!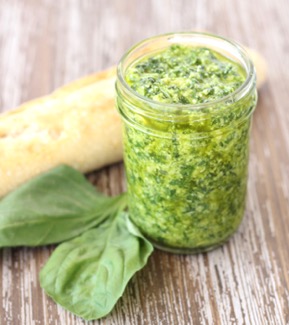 Use it as a Spaghetti Sauce, Breadstick Dip, or even Pizza Sauce!  YUM!  Go grab the Crockpot!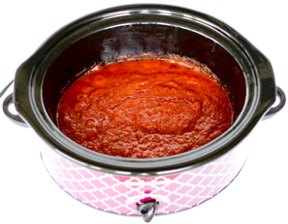 Give your pasta a tasty makeover with this delicious Crockpot Pepper Jack Tomato Pasta Sauce!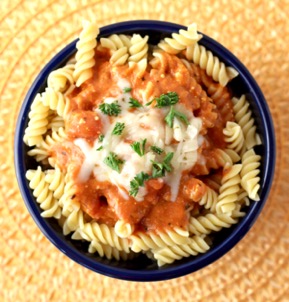 Some nights just call for comfort food, and this tasty garlic parmesan spaghetti delivers BIG time!  If you love alfredo, you're REALLY going to love this!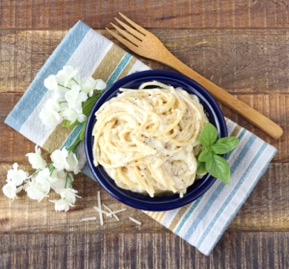 Win the most popular person award at your home when you make this easy One Pot Fettuccine Alfredo recipe!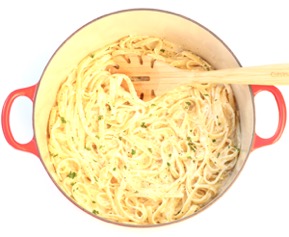 This Easy Baked Ziti Recipe made with Italian Sausage is one of my favorite go-to Holiday meals to make!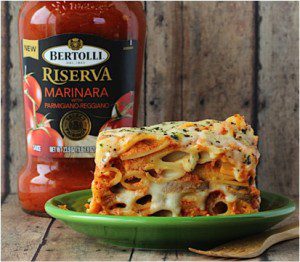 If you love sauce, then you'll love making your own at home with these easy homemade sauce recipes for chicken!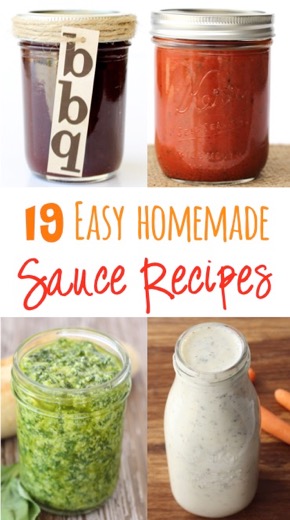 Get ready for some crave-worthy comfort food recipes that will tempt and please your whole family.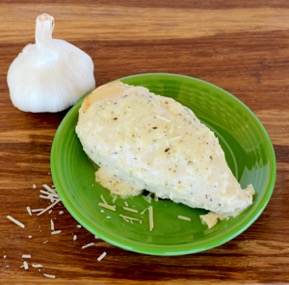 Try adding some yummy Italian dishes into your menu this week, and satisfy your Italian food cravings with these Tempting recipes!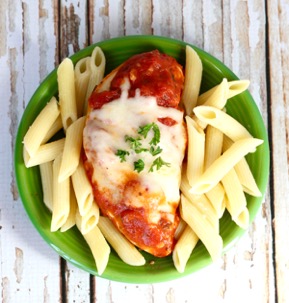 These easy dinner casserole recipes, and easy casseroles you can make for breakfast or brunch, make big family meals so easy!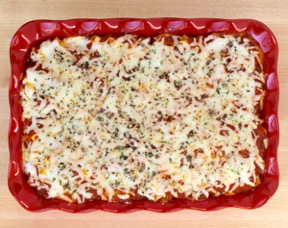 Grocery Money Saving Tips:
So do you want to know how to cut your grocery bill in half?  Keep more cash in your wallet with these easy money saving tricks!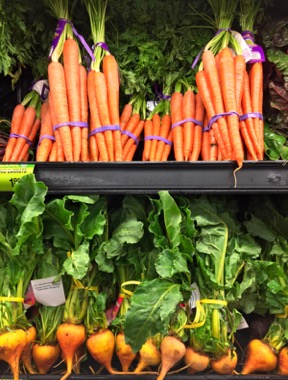 So are you ready for even more fun Frugal Girls Recipes, Tips + More?  Come join us for even more fun…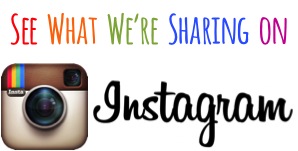 So have you tried this Easy Garlic Alfredo Sauce Recipe yet?
Share with us in the comments below!