I may get
paid
for ads or purchases made through links in this post.
What better way to cool off this Summer than with this easy Frozen Strawberry Lemonade Recipe?  Now you can skip the McDonald's or Sonic, and make your own at home!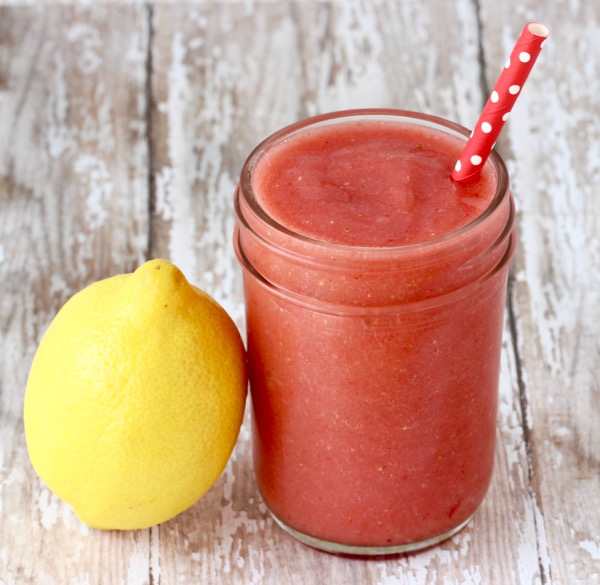 Are you wondering how to make a Strawberry Lemonade Slush?  Well guess what… it's so EASY thanks to this Frozen Strawberry Lemonade Recipe!
With just 4 Ingredients, this sweet & fruity frozen drink couldn't be any simpler!  Plus, this tasty treat is the most refreshing way to cool down on a hot day!
Who can resist a delightful splash of lemonade blended with some irresistible strawberries??  I sure can't!  Trust me… they're ridiculously delicious and you'll find yourself making them over and over and over all Summer long!
So are you ready to make your own strawberry lemonade slushie today?  Let's get started… some amazing frozen refreshment is only minutes away!
Here's what you'll need to make your very own Frozen Strawberry Lemonade…
Frozen Strawberry Lemonade
Related:
Frozen Strawberry Lemonade Ingredients:
You'll just need 4 simple ingredients to make the BEST Strawberry Lemon Slush!
Frozen Strawberries
Minute Maid Lemonade Concentrate
Sprite
Sugar
How to Make Frozen Strawberry Lemonade:
Add all ingredients to blender
Blend, and ENJOY!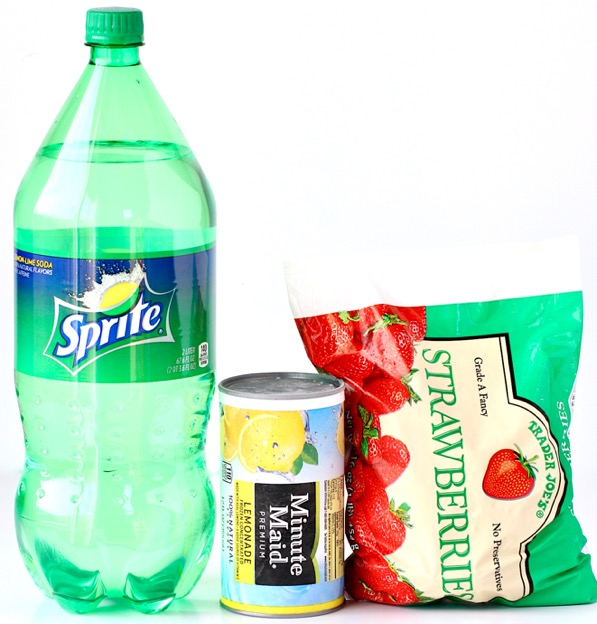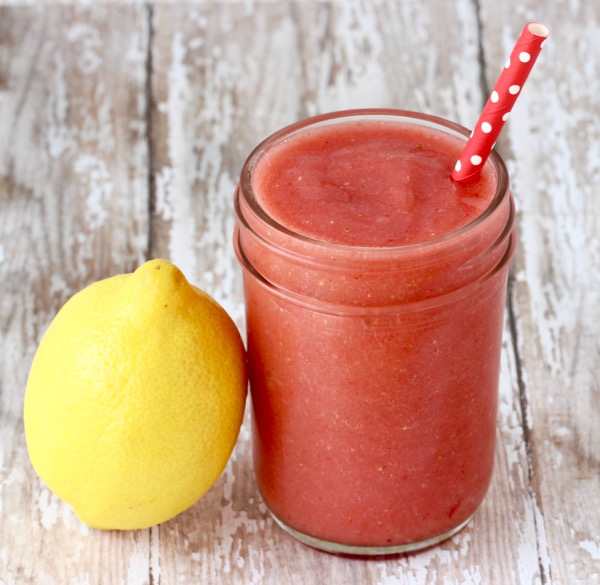 What Your Frugal Friends Are Saying About This Frozen Strawberry Lemonade…
Kelsey writes: "Amazing! Perfect summer drink"
Jennifer writes: "Kids Loved It! So much better than Sonic"
Edna writes: "So scrumptious"
Christina writes: "Very successful attempt to make it! My nieces, daughter, sister, brother, and mother in law APPROVE!!! ❤️👍🏻🍹🍓🍋"
Roni writes: "Tasty and a fast, easy drink!"
Gracie writes: "They are so delicious I love them!"
Emily writes: "Yummy little summer treat for the kids!"
Jean writes: "Totally love this, so easy 🍋🍓"
Belinda writes: "My kids loved it. Great for those hot summer days."
Isabella writes: "This is amazing!"
Porsha writes: "So good, will most definitely be making this a lot 🙂 "
Kylie writes: "I love this – it's soooo good, I'm definitely making it again, and it was very fast and easy to make"
Holly writes: "We make this at Christmas, we use gingerale and add crushed pineapple… So good"
Frozen Strawberry Lemonade Recipe!
What better way to cool off this Summer than with this Frozen Strawberry Lemonade Recipe?!?
Ingredients
1

cup

Frozen Strawberries

1

Tbsp

Frozen Lemonade Concentrate

3/4

cup

Sprite

1

Tbsp

Sugar
Instructions
Add ingredients to your

Blender

and blend thoroughly.

Serve in a Mason Jar and get ready to be refreshed… Yum!
What You'll Need to Make This Frozen Strawberry Lemonade Recipe: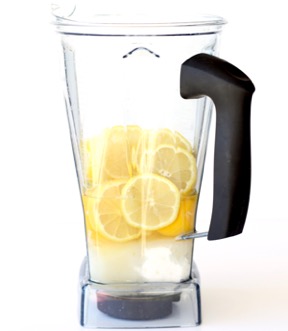 So are you craving even more of the best frozen drink recipes for your summer?
Have fun exploring all of these tasty fun ideas…
Make some ice cold delicious Frosted Lemonade to cool off on these Hot Summer days!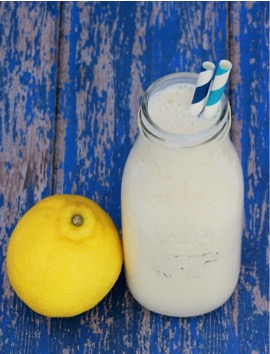 You're about to fall in love with your blender and I blame this amazing Frosted Strawberry Lemonade recipe!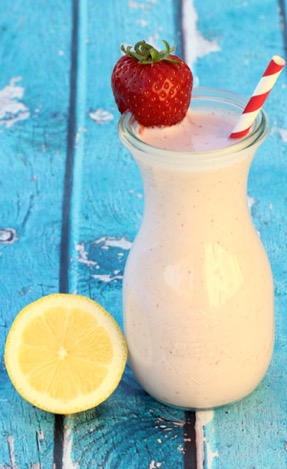 Here in Phoenix, I find the best way to enjoy year round sunshine is with sunglasses, suntan lotion, and of course… delicious things to drink.  This little Slushie is going to fit in splendidly around here!!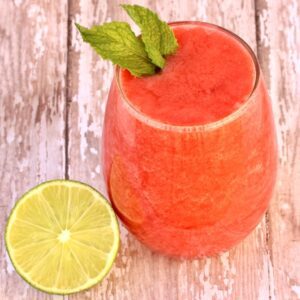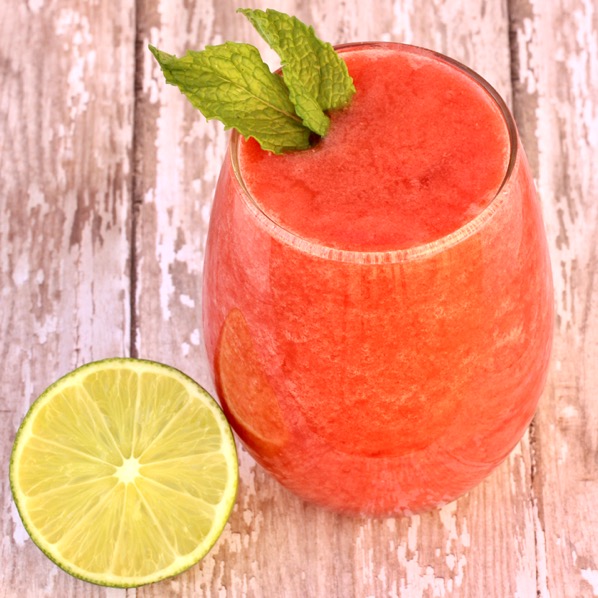 Drop the FUN Bomb on your party with this delicious Strawberry Limeade Recipe!  It's perfect for every party, baby shower, bridal shower, or hot summer evening!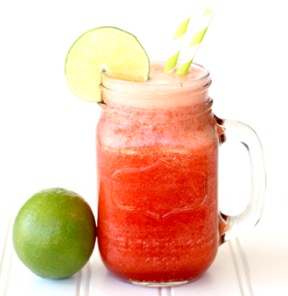 Indulge some of your favorite Hawaiian daydreams when you mix up a pitcher of this sweet and tropical Pineapple Lemonade Recipe!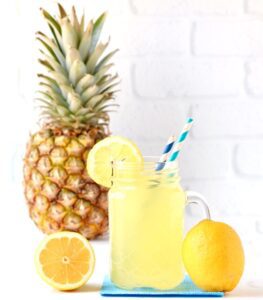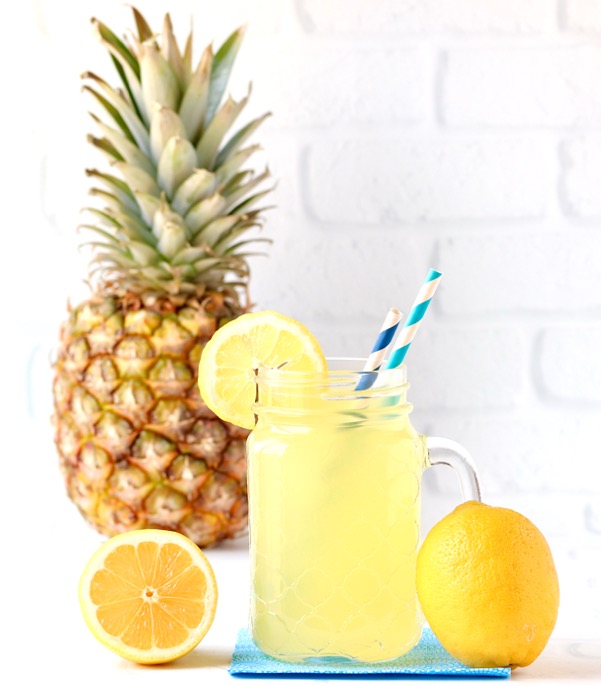 Craving a tropical refreshing drink?  This Sparkling Pineapple Mocktail Recipe is the perfect combination of sweet with a splash of aloha!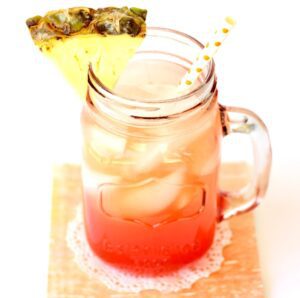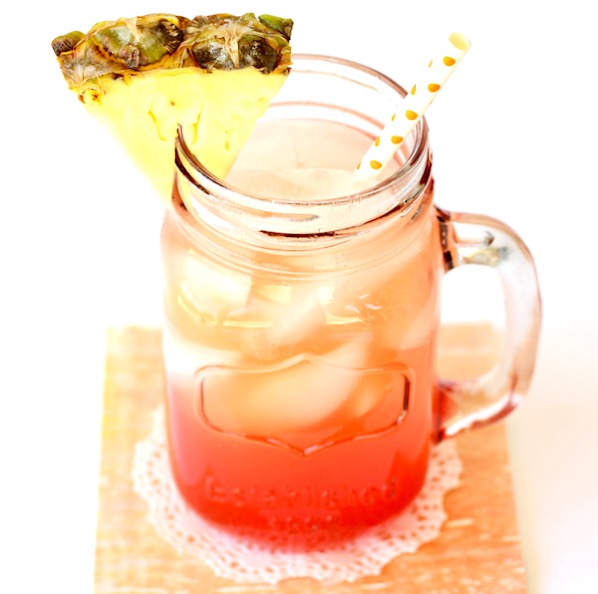 I used to LOVE ordering Shirley Temple drinks when I was little… and the fun flavors bring the sweet memories back! 😉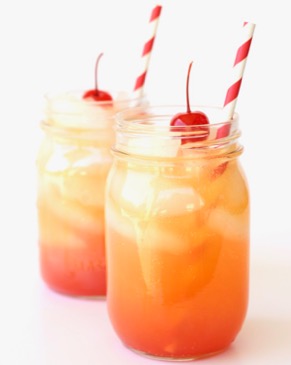 There's nothing quite as refreshing as this fruity and delicious Easy Italian Soda Recipe!  Just 4 ingredients!!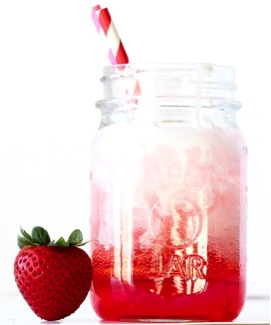 There are no limits here to delicious fun, this Peach Mango Bellini Mocktail Recipe is great for everyone young and old!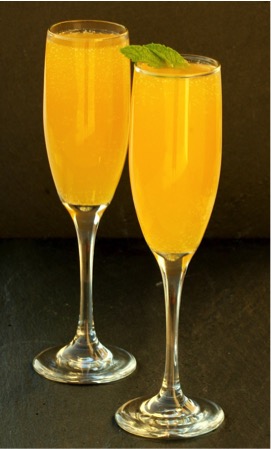 Indulge in some sweet peach happiness when you blend up this Chick-Fil-A copycat that takes just 5 ingredients to make!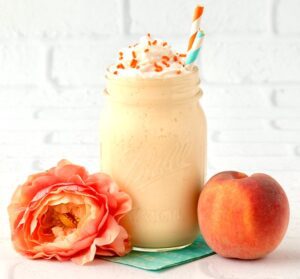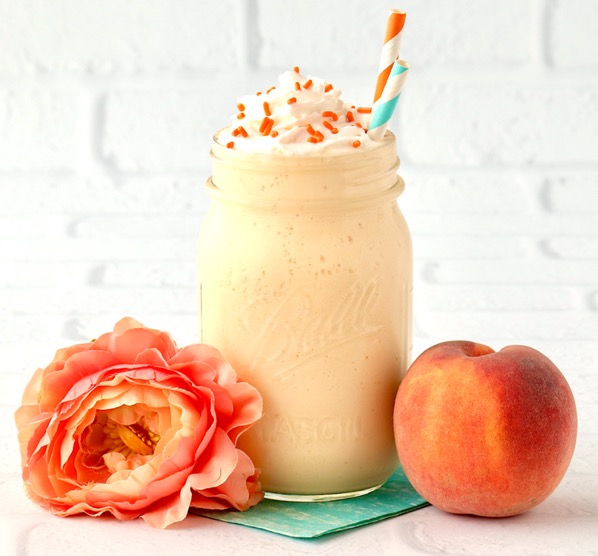 Cool down on a hot day with just what the Dr. ordered!  That's right ~ you've got a prescription for delicious refreshment with this easy Dr. Pepper Slush Recipe you can make at home!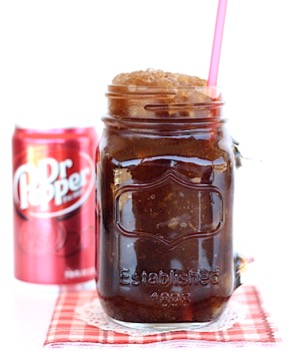 Making this Sweet Tea Slush Recipe is the perfect way to indulge in some summertime yum for just pennies!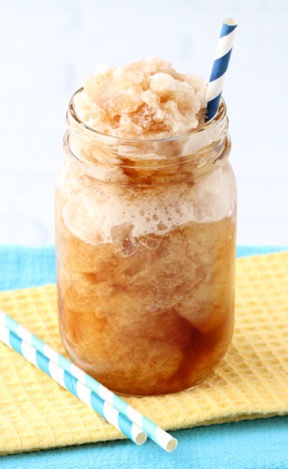 Make it up by the pitcher, and store some in your refrigerator to satisfy those cravings on a whim.  It's so EASY to make and seriously frugal, too!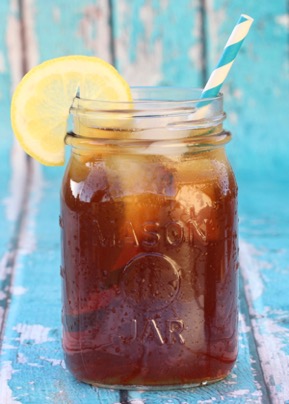 One of the tastiest ways to chill out on a hot Summer day is to indulge with this creamy, dreamy Frozen Hot Chocolate Recipe!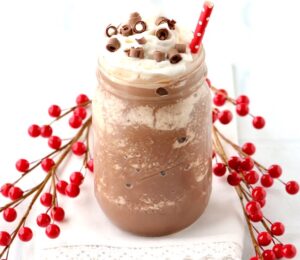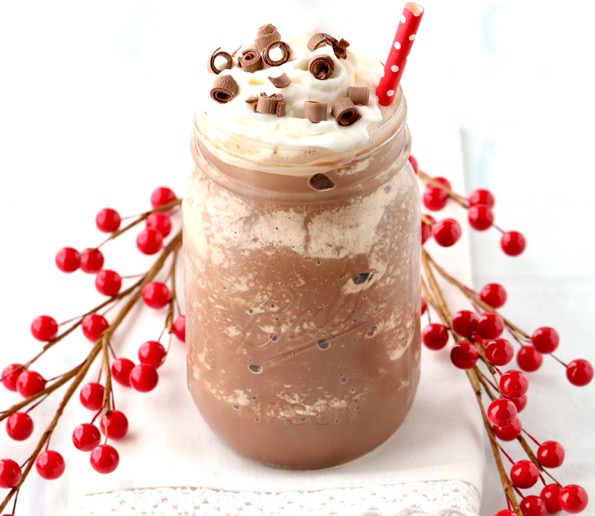 They're sweet, simple, and oh-so delicious!  Are you ready for some serious Strawberry happiness with these drink and dessert recipes?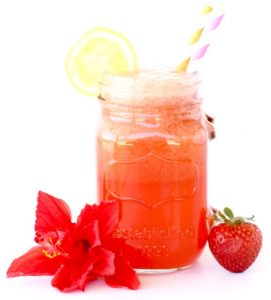 Make your summer even more amazing with one of these Best Slushie Recipes!  Yum Yum Yummy!

Treat your family to a delicious homemade milkshake when you make one of these quick and easy Milkshake Recipes!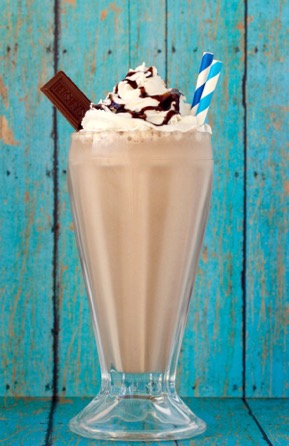 Ready to load up on some amazing Lip-Smackin' Lemon Recipes??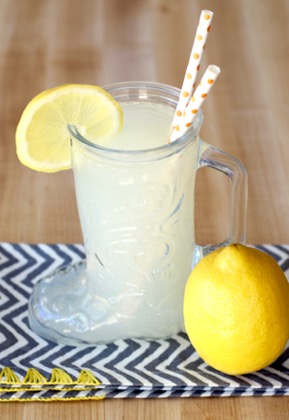 Grocery Money Saving Tips:
Want to know how to cut your grocery bill in half?  Keep more cash in your wallet with these easy money saving tricks!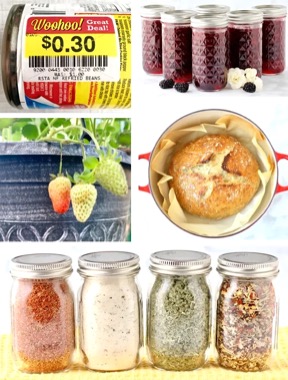 So don't miss out on anything!  Follow along for more fun recipes and tips with The Frugal Girls right here: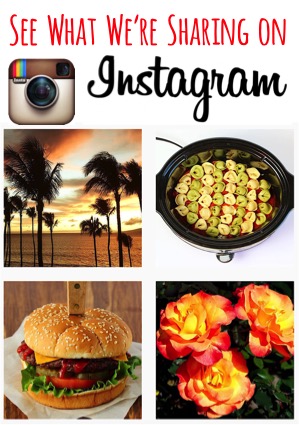 So have you tried this Frozen Strawberry Lemonade Recipe yet?
Leave a comment & share!