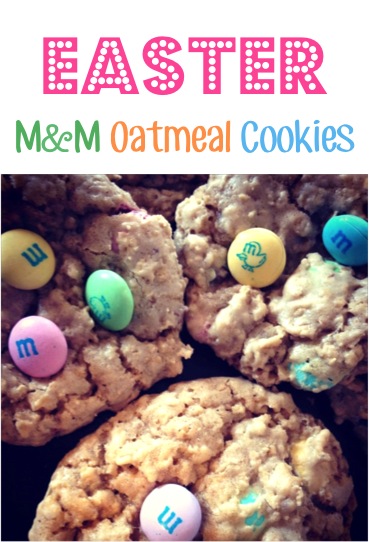 Following is a delicious Oatmeal M&M Cookie Recipe and guest
post from The Brady Girls at Cookin' Food… enjoy!!
Hi, we're the Brady Girls over at
Cookin' Food
! A big thanks to Frugal Girls for letting us guest post today! We are a mother, daughter, and sister team who want to share with you our love of good times like cookin' up great food and embarking on new adventures! Here's an awesome cookie recipe to use up all of that Easter candy!  These oatmeal cookies are sure to please everyone, so make a batch right now! Want to bring your neighbors out of winter hibernation? Pass a plate of these their way! This recipe makes a heap of cookies so bake some now and freeze some dough for later. These cookies are sure to create a
Good Time!
Yum
Be sure to follow us on our Blog, Facebook, Pinterest, or Twitter!