Make your own copycat version of Circus Animal Cookies with this fun Circus Animal Cookies Recipe!


Following is another fun Copycat Recipe and guest post
by Veronica at CookingMorningNooNight… enjoy!!
I recently scored the CUTEST Noah's Ark Cookie Cutter Set on Amazon for 5 bucks! They are literally the size of a wheat thin but I was instantly inspired.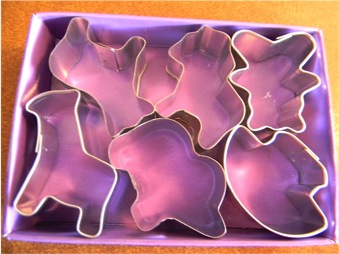 Super cute right?
I knew right away I wanted to make a Circus Animal Cookies Recipe, but not just any kind… The Mothers ones with frosting and sprinkles.
These guys were a luxury when we were growing up and now that I'm an adult I secretly buy them from time to time but I could never avoid that waxy taste.  C'mon Mothers! I want to eat delicious frosted cookies with crunchy sprinkles… Not a candle.
So here's my version. With the cookie cutters only costing a couple of dollars and the ability to use store bought frosting you could totally make these today.  Enjoy.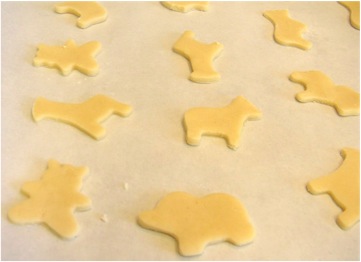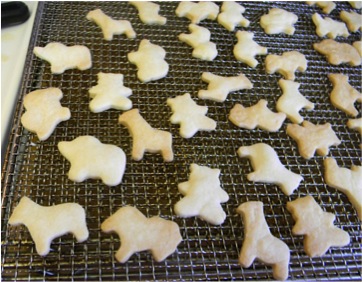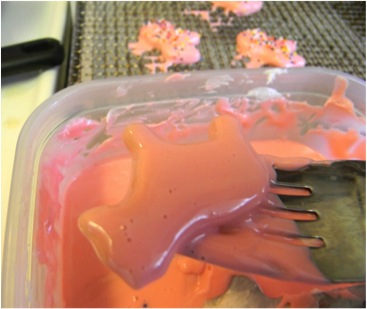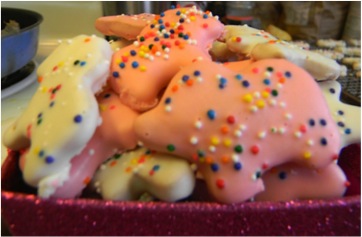 Circus Animal Cookies Recipe
Veronica blogs at CookingMorningNooNight.blogspot.com! She has 2 beautiful boys who are her world, and a supportive husband who motivates her every day! She's a self taught chef and loves to be experimental in the kitchen. She also loves to motivate other people to get in the kitchen and cook for the ones they love!
Still hungry??  Check out more fun Cookie Recipes below…
Craving an Almond Joy Bar??   I've got a fun way to satisfy your fix… with these delicious Almond Joy Cake Mix Cookies!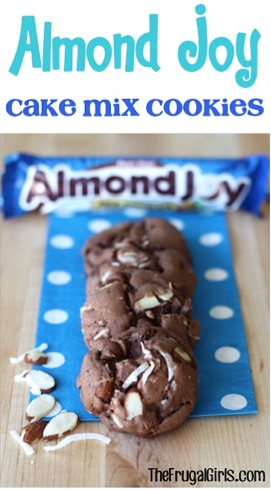 This easy Cake Mix Cookie Recipe has just 4 ingredients and is crazy yummy!
This Lemon Cake Mix Cookies Recipe is so delicious and such a fun combination of lemon and sweet!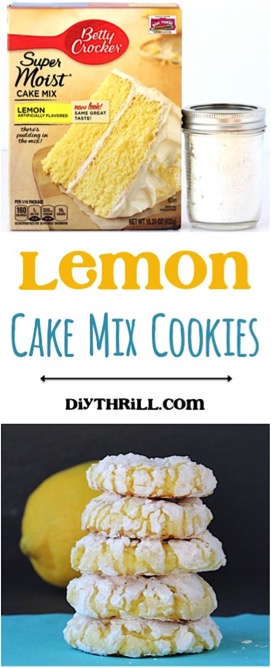 This Easy Ginger Snap Recipe delivers pure delicious with each bite!

These Easy Snickerdoodle Cake Mix Cookies are so simple and SO yummy!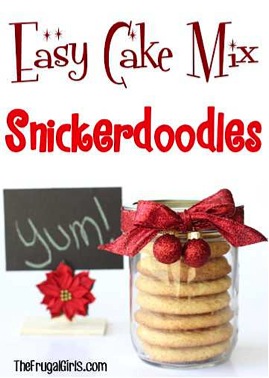 Peanut butter and jelly isn't just reserved for sandwiches.  Oh no… it also just happens to be ridiculously delicious in the form of a cookie!  That's right ~ you'll love this easy Peanut Butter and Jelly Cookie Recipe!

You'll LOVE this Easy Peanut Butter Kiss Cookies Recipe… they're so simple to make, addictive and delicious!