Ready for the fun and healthy homemade snack the whole family loves?  It's time to make this Cinnamon Apple Chips Recipe!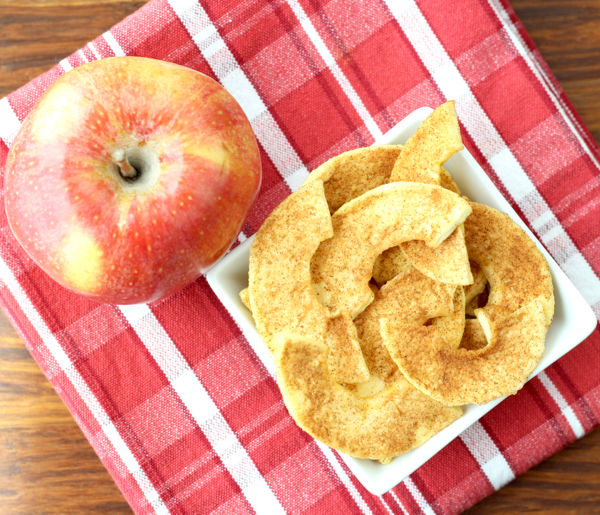 Fruit snacks are fun… but real homemade fruit snacks smothered in cinnamon sugar are irresistible!  This Cinnamon Apple Chips Recipe is so easy and so tempting… and won't last long at all!
Addictive is an understatement for this sweet dried fruit snack!  Seriously… once you start, it's hard to stop!  Not only are they the perfect snack to have on hand at home, they're also great for packing in school lunches, taking along on a hiking trip, or stashing in your desk at work for those afternoon munchies!
Are you ready to make another fun Apple Recipe?  All you'll need are some yummy Apples and these simple ingredients to make your dehydrated apple chips…