Get ready for some laugh out loud fun when you score this Free Personalized Pacifier Gift Set!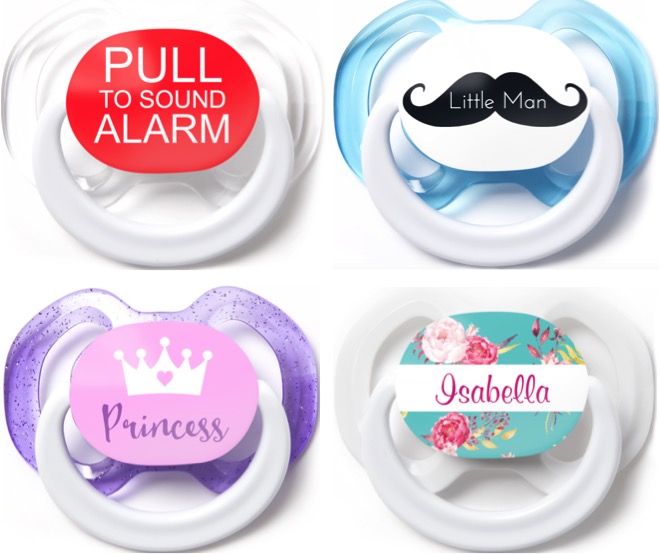 Today we are going to score a truly adorable and crazy-cute baby freebie!  Oh… and these also happen to be totally hilarious!
This Personalized Pacifier Gift Set really is the ultimate customizable freebie.  You get to customize the name, colors and design of each pacifier at no additional charge!
These totally outrageously pacifiers are going to make some truly epic Christmas and Baby Shower gifts to stash away!