These 11 Best Soup Recipes will warm you from head to toe with deliciousness!


Craving some delicious soup recipes??
Warm up on a chilly evening with one of these amazing Best Soup Recipes!  You'll be happy from your tummy to your toes!!
Best Soup Recipes ::
With the delicious blend of rich and creamy, exciting can now be applied to this really yummy Crockpot Broccoli Cheese Soup Recipe!

Sometimes you just need to make your own crave-worthy chowder at home!  Each tasty spoonful of this rich and delicious chowder will have you craving more… and the bacon on top just makes it even better!  Actually… bacon makes everything better! 🙂

Kick boring dinners to the curb and buckle your seat belts for some crave worthy Slow Cooker Taco Soup!  You'll want to thank yourself with a little pat on the back after enjoying this fun Taco Soup!  Things are about to get tasty fun!!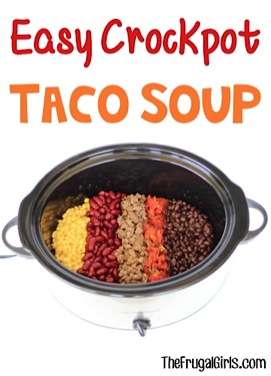 Please the crowds and win some happy smiles with this outrageously delicious Crock Pot Chili Recipe!  It's sure to be the surprise star of your next Game Day party, Potluck, or Family Weeknight Dinner!
It's a delicious makeover from your ordinary tomato soup… packed with so much flavor!  Your tastebuds will thank you… it's crazy good!! 😉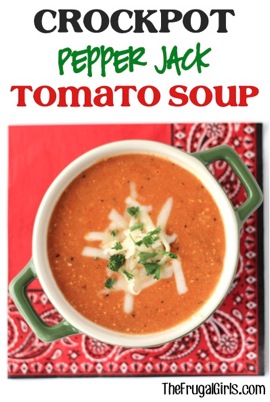 If you're a seafood fan, you're going to LOVE this Crock Pot Crab Chowder Recipe!  It's rich and decadent, and over-the-top delicious when you top it with bacon!
This easy Crockpot Chicken Tortilla Soup Recipe will become a go-to for you… it can be put together in a snap and is SO delicious!  You can even use a Rotisserie chicken to save some time in the kitchen!

What better way to enjoy a cold winter night than with a ridiculously delicious gourmet Soup?  Did I mention the recipe is super easy to make, too?
Nothing beats a delicious bowl of Loaded Baked Potato Soup on a chilly day!  Get ready to fill up on deliciousness!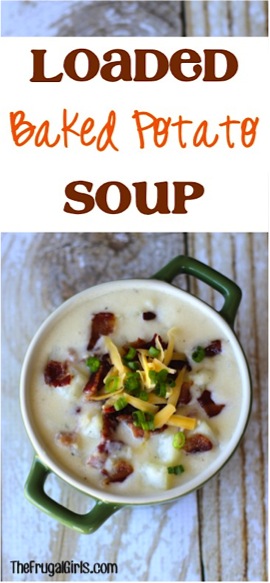 "One of our favorites is the wonderful sausage, potato soup at Olive Garden. I made it this weekend for my family, and I thought I would pass this thrifty recipe on to you!"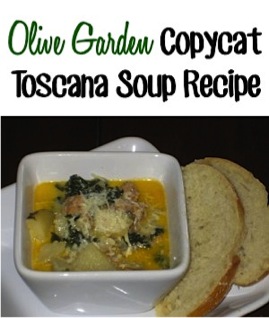 "I've got a healthy idea for your dinner. I put a cute little twist on our favorite tomato soup recipe to give it a Valentine's day look."
Need an easy way to access your recipes in the kitchen?

Need a new Crockpot?  Score a deal with one of these Crock Pots on Sale!

Don't miss out! Find more Fun Recipe Inspiration with The Frugal Girls right here…