These Crockpot Chicken Wing Recipes go beyond the ordinary, they're simply outrageous!


Let the flavor explosion begin!  Grab the napkins… as in all of them!  What happens when you have 10 amazing Crockpot Chicken Wing Recipes to choose from?  Probably a couple dozen food comas… but trust me, it will all be worth it!
Are you ready for some seriously flavor packed Crockpot Wings?
They're make such Easy Appetizer Recipes and are a must-have for your Game Day Menu!  Go grab your Slow Cooker, and let's get started!
Crockpot Chicken Wing Recipes
Get ready for a little Buffalo Ranch flavor explosion when you serve up these yummy wings!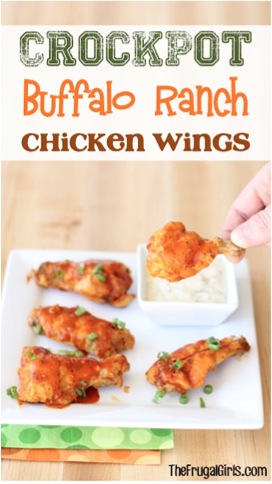 Skip ordinary and go straight to delicious with these easy Crockpot Root Beer Honey BBQ Wings!

Take your flavor train straight to the rich and decadent train station with these yummy Crock Pot Garlic Parmesan Wings!

Get your BBQ Ranch fix with these finger licking delicious BBQ Ranch Chicken Wings!

Sweet Asian Sweet Chili Wings are the perfect way to reinvent your chicken wing!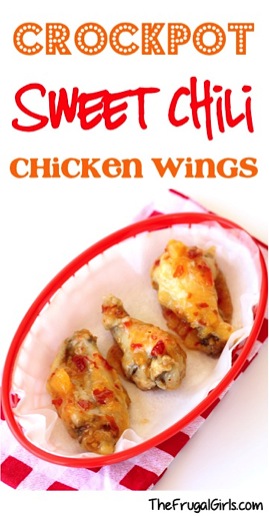 Add the adventure back into your wings with this delightfully sweet and savory Crockpot Peach Chipotle Chicken Wings Recipe!

Take the classic Coca-Cola flavor and mix it with the best ever barbecue sauce… and voila, a classic punch of flavor for your favorite party snack!
This Crockpot Sweet and Spicy BBQ Wings Recipe is messy goodness at it's finest.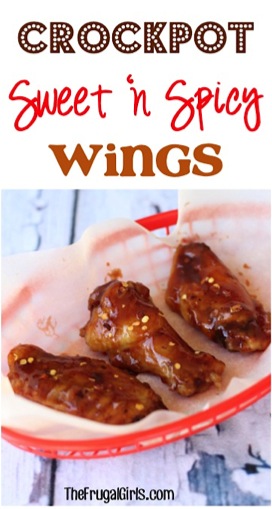 These delicious Teriyaki Wings are great for Game Day… or any day for that matter!  Go grab the Crockpot!!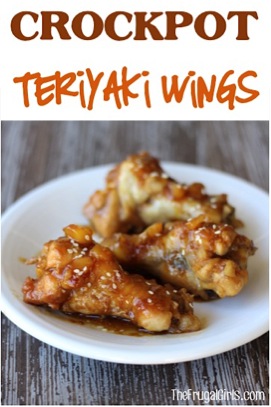 Take your taste buds for a savory sweet trip with this easy Crockpot Honey Mustard BBQ Wings Recipe!

Need a new Slow Cooker?  Get yourself a deal with one of these Crockpots on Sale!

Load up on even more amazing appetizers with these 5 Ingredient Appetizers!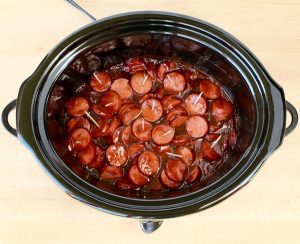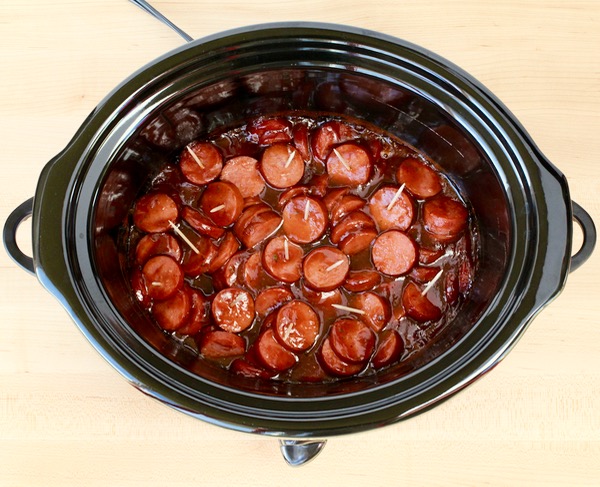 Don't miss out!  Get even more fun new Frugal Girls Recipes, Tips + more right here…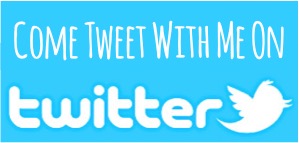 Have you ever made Crock Pot Chicken Wings?
Leave a comment & share!