I may get
paid
for ads or purchases made through links in this post.
This fresh Hot Homemade Salsa Recipe will make you famous at your next party!  It's the perfect blend of sweet and spicy!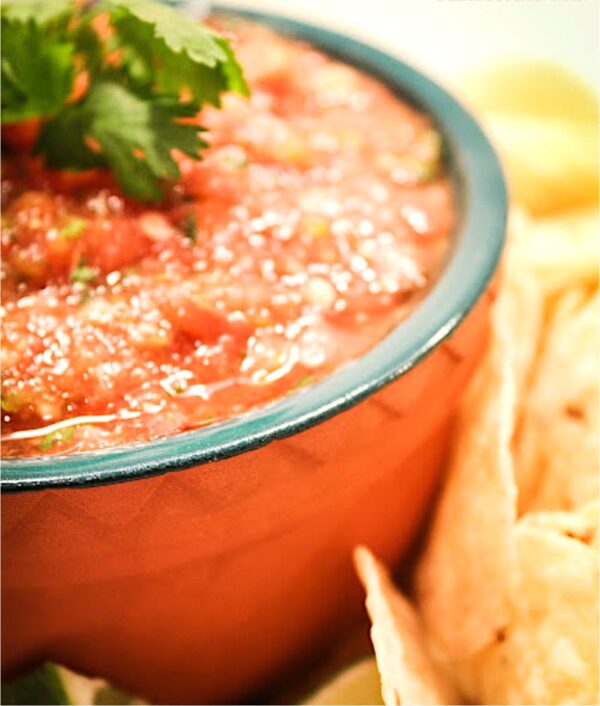 Wondering how to make salsa? This fresh Hot Homemade Salsa Recipe and guest post by frugal friend Lisa is for YOU!
This easy chip dip with spicy jalapeno peppers and fresh cilantro is the perfect appetizer for your next Summer bbq or party! If there is any leftover, this restaurant style Mexican salsa is great for canning, too!
So are you ready for more Easy Salsa Recipes?
Fire up your tastebuds and get ready for a delicious burst of flavor with this Hot and Sweet Homemade Salsa Recipe…
Hot Homemade Salsa Recipe
It's finally that time of the year that my Husband looks forward to for months! It's the 4th of July! Which means good BBQ's and FIREWORKS! At your BBQ this summer bring the most talked about anything! SALSA!
I absolutely love salsa. It might be because I am from Arizona and we could seriously eat it for breakfast, lunch and dinner. It's healthy right?! You can never go wrong with chips and salsa at any BBQ or anywhere!
It is seriously simple and very little to clean up which in our house is a huge bonus. Make sure you have lots of chips because you will not be able to stop.
One thing to know is that all of the ingredients are just approximations and no two batches end up the same. Don't be afraid to tweak the flavor based on what you like.
What is Hot Salsa Made Of?
It takes just a few simple ingredients to make the BEST Homemade Hot Salsa…
Habanero Pepper
Jalapeno Peppers
Serrano Peppers
White Onion
Green Onions
Garlic
Fresh Tomatoes
Tomato Sauce
Limes
Salt
Pepper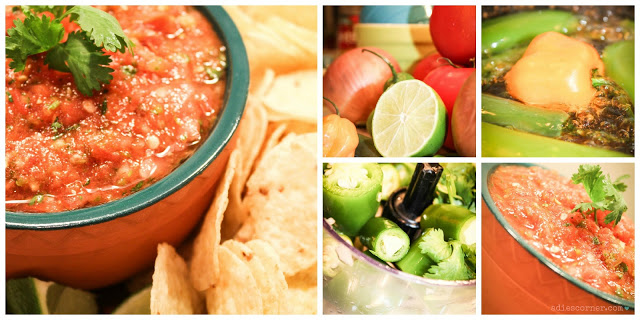 Hot Homemade Salsa Recipe
This sweet and spicy Hot Homemade Salsa Recipe will make you famous at your next party! The perfect blend of sweet and spicy!
Ingredients
1

habanero pepper

6

jalapeno peppers

6

serrano peppers

1

medium white onion

1

bundle green onions

2

cloves

of garlic

1

bundle cilantro

7

medium tomatoes

29

ounces

Hunts tomato sauce

2

limes

1/4

teaspoon

Salt

1/8

teaspoon

Pepper
Instructions
In a small pot of lightly salted water boil: 1 habanero, 3 jalapenos, and 2 seranno peppers.

After they are soft, drain the water and blend until smooth. Then you can just set aside to let cool. While all of that is cooling, chop: (this is when you can determine how chunky you want your salsa to be) 1 medium white onion, some green onion, 1 bunch of cilantro, 3 fresh jalapenos, 3 fresh serrano peppers, 1 - 2 cloves of garlic, and 6-8 medium sized tomatoes

In a large bowl, mix chopped ingredients with cooled mixture from the blender.

Add tomato sauce and the juice from your limes, and add salt and pepper to taste, and eat with your favorite tortilla chips!
Hi I'm Lisa and I am a stay at home EVERYTHING! I am originally from Tucson, Arizona and somehow got too lucky and ended up in Utah with the best Guy I get to call mine; everyone else calls him Eric. Our sweet, funny, sassy, independent, happy and beautiful almost one year old who keeps us on our toes is Miss Adeline! I am so blessed to get the privilege to stay home with my sweet Adie to watch her grow and discover life. I love to shop, drink Dr. Pepper, create, absolutely love anything PINK, the beach, love dresses and wedges, but most of all I love LOVE love being with Eric and Adie; it surely doesn't get better than that.
Join Lisa on Facebook, Pinterest and Instagram!
Craving more delicious Salsa Recipes and Mexican inspired dinner ideas??
Have fun getting inspired with these yummy recipes below…
Making your own homemade salsa is so easy and flavor packed!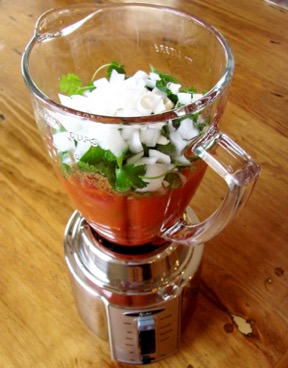 Add a splash of tropical fruity deliciousness to your salsa!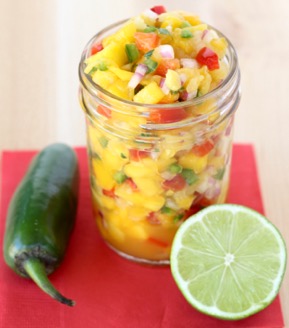 Get some really fresh salsa served up with this fresh and delicious Pico de Gallo Salsa!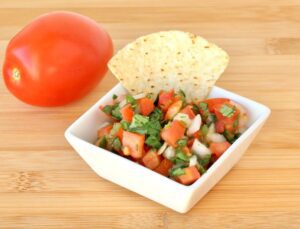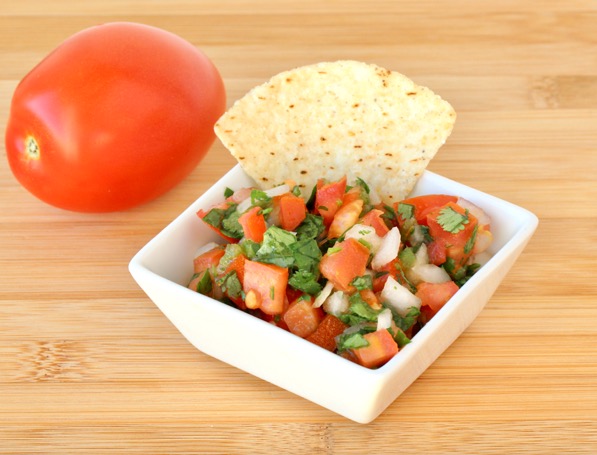 Have this salsa by itself, it mix use it together with another salsa for some extreme salsa satisfaction!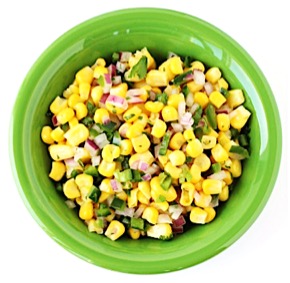 Give your Salsa a hearty boost with this protein packed Corn and Black Bean Salsa Recipe!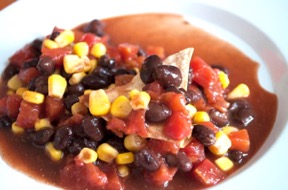 This savory watermelon dip is one of my Summer favorites… with sweet watermelon, fresh mint, salty olives, and tangy feta bursting with flavor in each bite.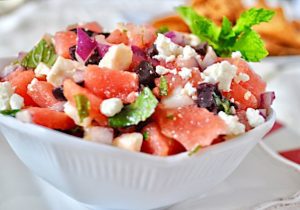 This fruit salsa recipe is perfect for breakfast or served with some crunchy pita chips… YUM!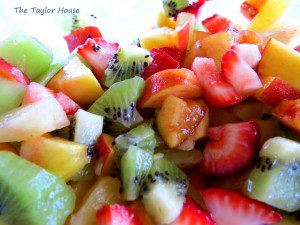 Make your own Easy Taco Seasoning Recipe in a snap with just 6 Ingredients!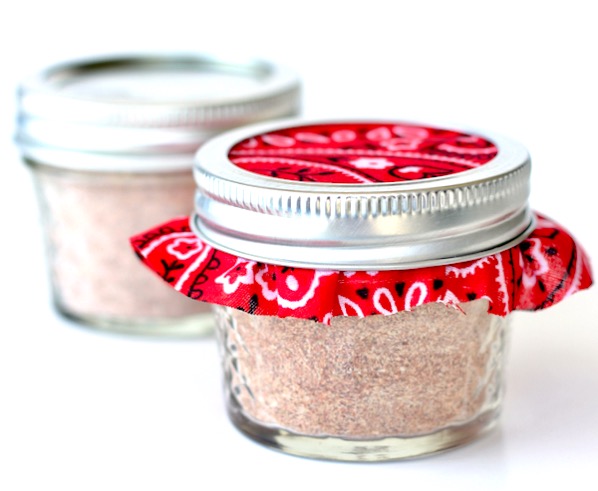 No need to buy expensive store-bought Fajita Seasoning ever again!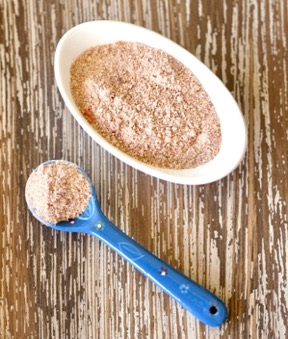 Make your own delicious rice at home with this super easy 5-ingredient Cilantro Lime Rice Recipe!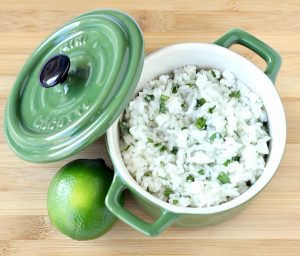 If you love homemade salsa, then you'll love these homemade sauce recipes!  Have some fun making your own Easy Homemade Sauce Recipes!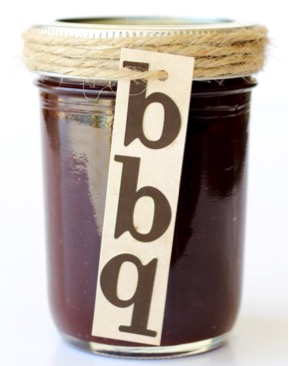 Salsa doesn't have to be complicated, it just needs to be delicious.  Serve up some better-than-restaurant Salsa at home with these easy Salsa Recipes!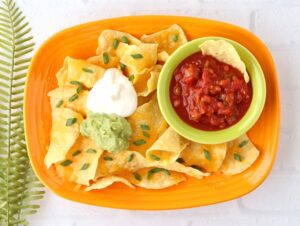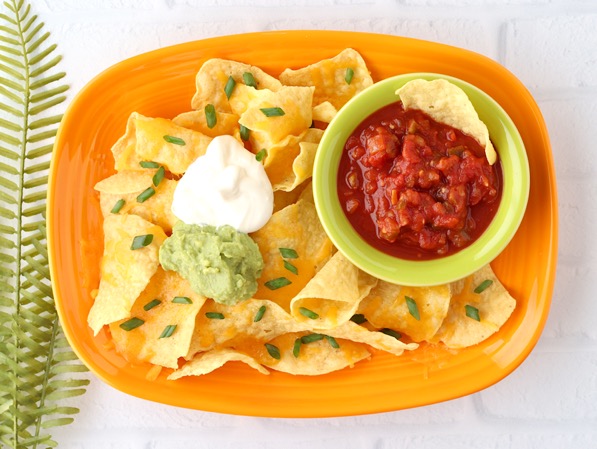 Get inspired for south of the border style deliciousness with this BIG List of Easy Mexican Recipes!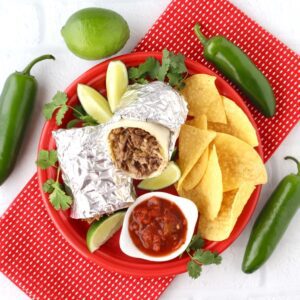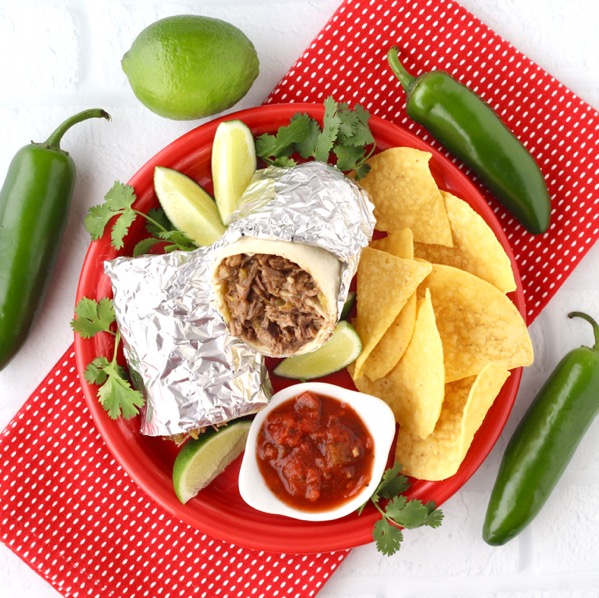 Life Changing Kitchen and Grocery Tips:
Stock up on loads and loads of helpful ideas for making everything in your kitchen… EASIER!!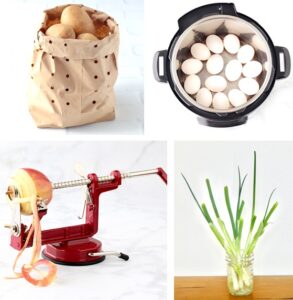 Want to know how to cut your grocery bill in half?  Keep more cash in your wallet with these easy money saving tricks!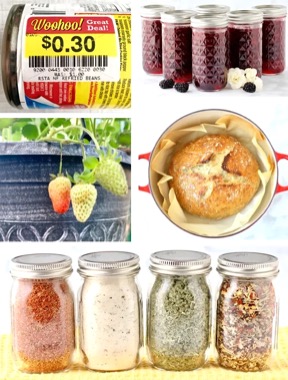 So have you tried this fresh Hot Homemade Salsa Recipe yet?
Leave a comment & share!