Take the awkward out of buying for people at work with these Creative Co-worker Gift Ideas!

Need some fun and Creative Co-worker Gift Ideas?  Of course you do… what is more awkward than trying to figure out what to buy for that person in the next cubicle, right?
I received the following question from frugal friend Suzanne…  "Help!  Does anyone have any frugal gift ideas for co-workers??"
Get help!!!… with this BIG List of Creative Co-Worker Gift Ideas shared by your frugal friends!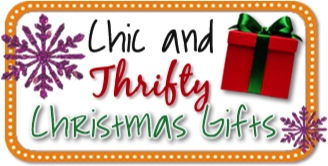 Creative Co-worker Gift Ideas
Cindy said: "Cookies in a Jar.  They are so cute; very little work or cost; you can make a dozen of them at one time; the decorated jars and the layering of ingredients is so cute!  It's homemade, which gives a nice touch and it's something that's relatively useful.  I mean, really, who couldn't use chocolate chip cookie mix???"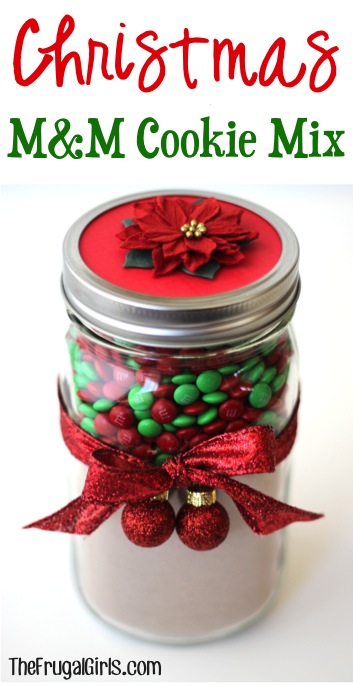 Michelle said: "Buy: a pack of Canning Jars and Christmas candy, 1 yard of Christmas colored $1 per yard fabric, Christmas colored pipe cleaners.  Fill the jar with candy.  Cut out a circle of fabric at least an inch bigger than the jar lid.  Put the lid sealing piece and fabric on the jar, then the screw top.  Wrap pipe cleaners around the top and twist a couple times to make it look like ribbon strings hanging down.  You can write on the fabric with fab pen or use the canning stickers that come with the jars."
Diana said: "Homemade cards. It's easy if you have scrapbooking supplies around and cardstock or blank cards from Michaels.  My sister's and I have made hundreds of card bundles in themes over the years.  Holiday, birthday, thank you's, just because, etc.  The great thing is… they don't have to be the same – and it is an easy way to use of your misc. scraps."

Claudette said: "I work in healthcare, so I have several departments to get gifts for.  I tried the flower pens that I found on The Frugals Girls craft section.  A pot of flower pens is cute, inexpensive and everyone uses them.  Because they are unique looking, no one walks off with the pens."
Jane said: "My boss used to buy us some Fannie May chocolates. Little six piece boxes. Yeah – cheap. LOL. One coworker would buy us Christmas decorations from the dollar store for our desk so we could decorate.  And then another coworker would give us a Christmas card with lotto tickets in it (Scratch off kind)."

Bridget said: "There are lots of great way to let co-workers know that you appreciate them, especially at the holidays. The easiest (and probably least expensive) is with Baked Goods. This is also especially nice because they can share it with their family and friends… so the gift keeps on giving. Add a card with a personal note too."
Jayme said: "I always make or purchase ornaments for my co-workers.  These are arranged on a small tray of home made goodies.  I can usually get the ornaments for 50% off at Hobby Lobby and a pretty charger plate for the goodies for less than $1 each.  Wrap it all up in cellophane and curling ribbon.  Looks pretty and costs easily less than $5 each."
Cindi said: "One of the little things I do is make a big batch of Candy (this year it's Peanut Brittle) and put some of it in goody bags for each person."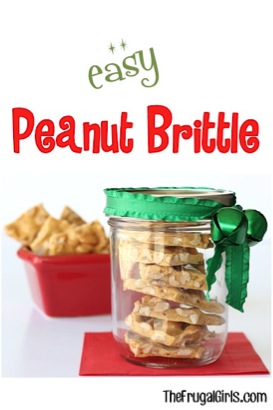 Susie said: "I make homemade hot fudge that you warm up and pour over ice cream.  I put them in 1/2 pint size mason jars.  Then I cut a piece of Christmas fabric in a square with pinking shears, lay it on top and screw the top on.  It is so yummy!"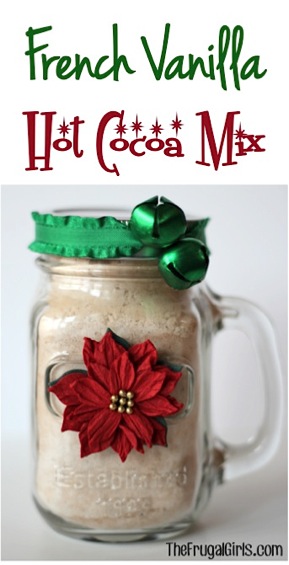 Kim said: "I made the easy Hot Cocoa Mix in bulk, and put it in a pint jar with fabric and a pretty ribbon.  Don't forget to give mixing directions."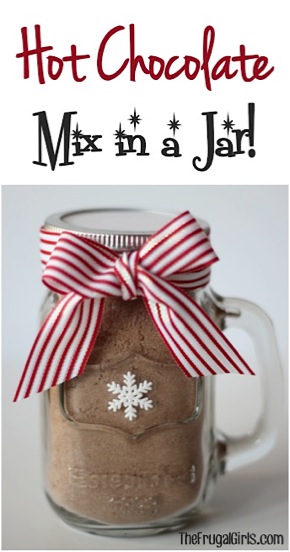 Nellie said: "Head over to the Dollar Tree and pick up a pretty goblet, a pkg. of hot cocoa, candy canes, curling ribbon, tissue paper and a gift bag.  Tie a pretty bow with the curling ribbon or two on the goblet, fill with the cocoa and candy canes or other treats.  Carefully wrap in tissue paper and gift in the bag.  You could do a set of goblets, depending on how much you wanted to gift."

Jenny said: "Small Christmas gift bags filled with a variety of Candy.  Tie the bags with a bow and place them in a coffee mug.  Also add a Christmas gift tag with their name on it.  These items can all be found at the Dollar Tree / 99 Cent store."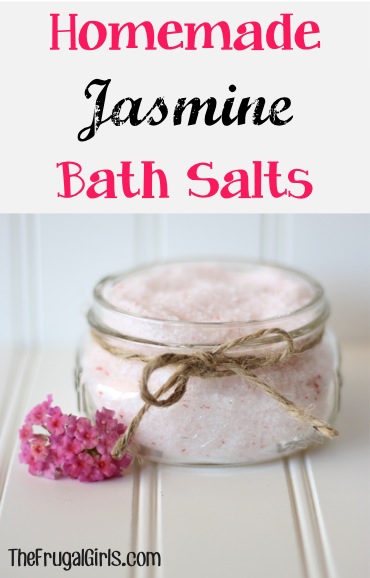 Jamie said: "In the past I have given Coffee Mugs filled with hot chocolate packets; gloves with lotion; makeup bags filled with a bottle of nail polish and a pretty colored finger nail file; pretty stationery with a colored pin.  I have done many more, but these are the better ones.  I hope this helps. Merry Christmas!"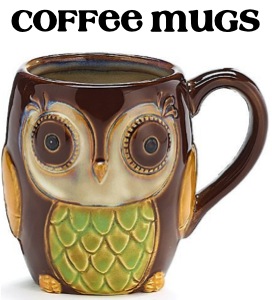 Roxanne said: "I would go to a craft store that sells fleece, JoAnn's is where I go.  Purchase 1/4 yard of fleece per person, then cut it the size you want.  I use 70 inches, cut at set intervals 5 inches on either side for fringe… and you have a cute Fleece Scarf Gift."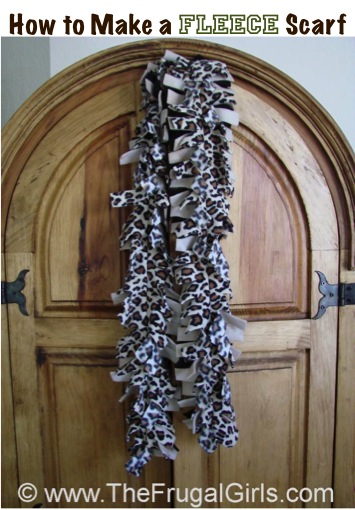 Kim said: "A nice Mug full of chocolates or hard candies or both. Or fill the mug with Homemade Cookies, then wrap it all in cellophane and a beautiful bow.  Another friend suggested putting a scarf inside the mug!"
Maura said: "The key is to keep your eye out for sales and plan in advance how many you need to buy for.  My mom who worked with 12 women, would shop the year before during the Christmas Clearance, and then put the items away till the next year."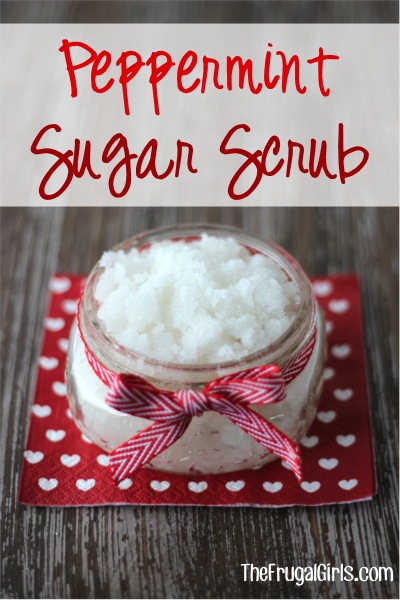 Cris said: "How about volunteering in your co-workers name at an organization? Make pretty holiday cards with a card inside that says: I would like to give an 1 hour of my time at a charity or organization of your choice. Please fill out this card and return it to me by Jan. 15th.  Or how about instead of giving gifts to everyone, take up a collection to be given in everyone's name to a deserving organization?"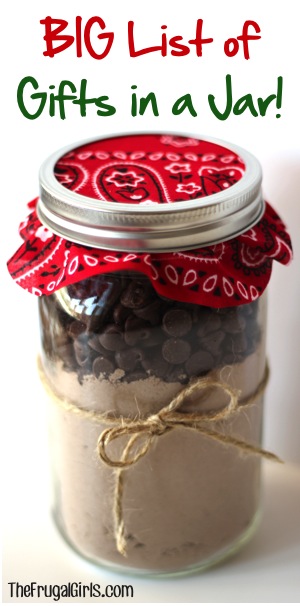 Janice said: "I work in an office of about 30 people. We previously gave each other trivial Christmas gifts, but 5 years ago decided instead to have a group food drive for a local food bank in lieu of gifts.  Everyone spends the same amount they used to spend on co-worker gifts."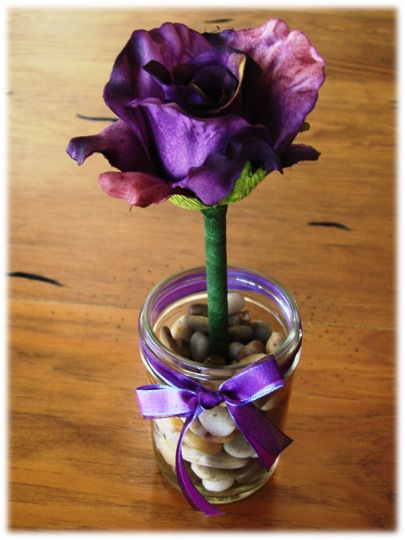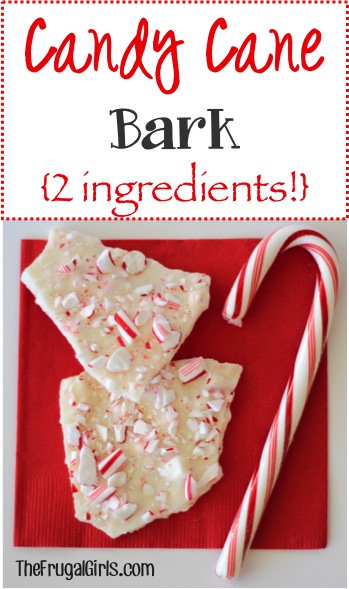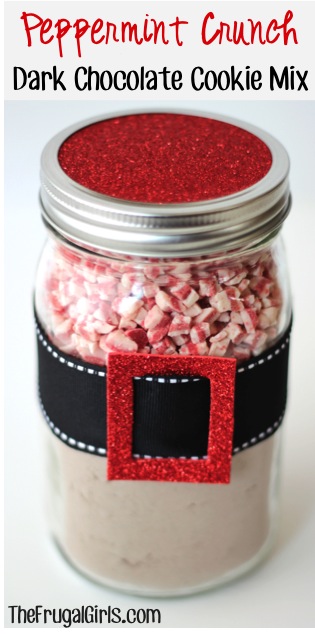 Looking for more Gift Idea Tips???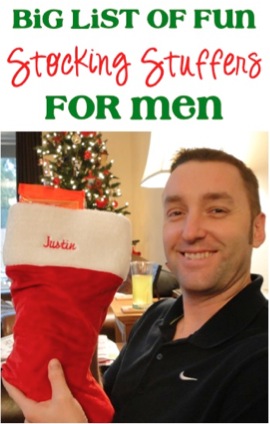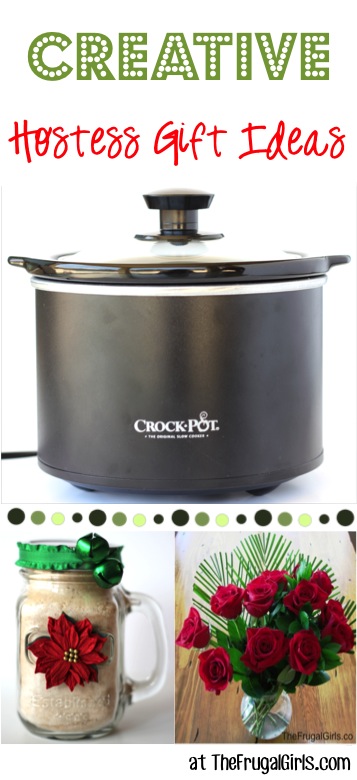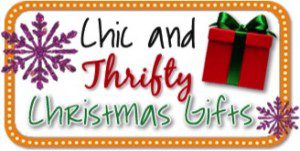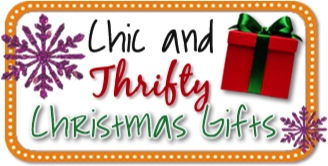 Thanks for supporting The Frugal Girls!
How do you keep Christmas gift exchanges thrifty?
Do you have any Creative Co-worker Gift Ideas… or thrifty gift ideas to share?

Leave a comment & share!