I may get
paid
for ads or purchases made through links in this post.
Before you head out to your next party with friends or family dinner gathering, check out these Creative Hostess Gift Ideas so you don't show up empty handed!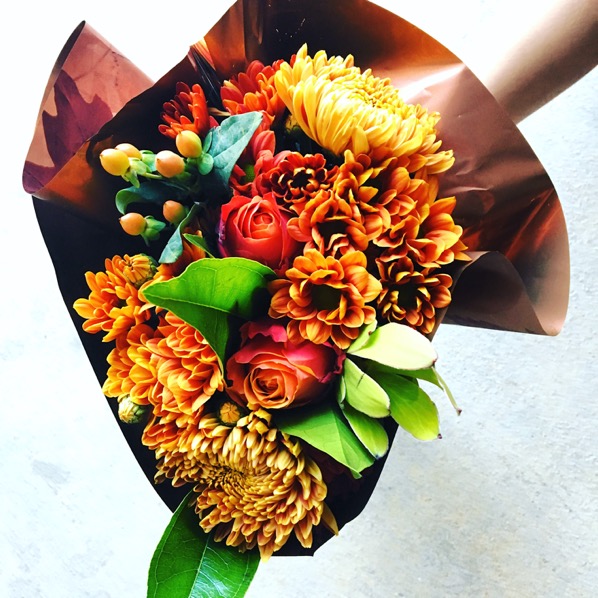 Need some creative ideas for a fun hostess gift??  Don't go to your next party empty handed.
Get inspired with this BIG List of Creative Hostess Gift Ideas shared by your frugal friends!
This year, giving a fabulous hostess gift is about to get really easy…
Related:
Creative Hostess Gift Ideas
Jessica said: "Purchase a mini crock-pot and fill it with your favorite dip (to be served at their party).  The hostess gift is that they get to keep the cute mini crock pot!"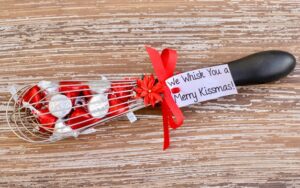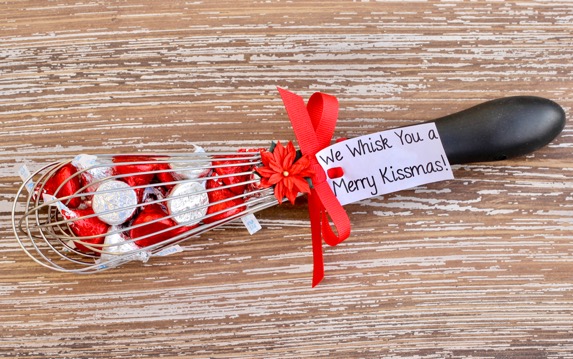 Millie said: "Bake a nice pie or cookies at home, but deliver them on a vintage plate as the gift.  You can find some great ones at thrift or resale stores."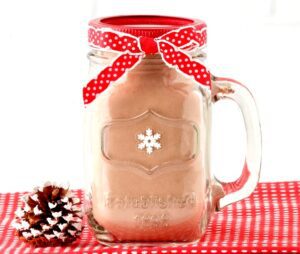 Dayla said: "I like to give homemade gifts. A tin of cookies (with recipe attached) or a loaf of homemade bread (quick or yeast).  Something they can share with guests or put away for them to enjoy long after the guests have gone home."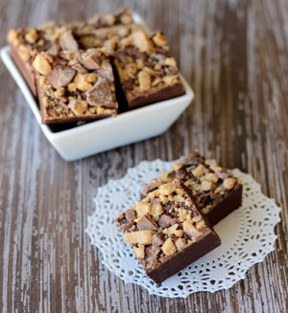 Jessi said: "Design your own recipe cards and print them from your home computer.  Make your favorite dessert for her and attach the recipe along with the other cards."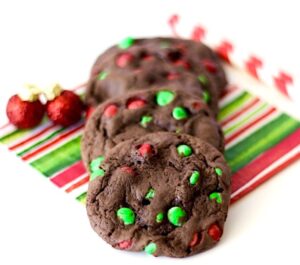 Colleen said: "A couple loaves of french bread wrapped in a tea towel and tied with a bow around some Homemade Jam (or just great jam)."

Elizabeth said: "A box of crackers and a dip mix with ingredients."
Liz said: "I saw someone ask Rachel Ray this… make a recipe (a dip, pie, side dish etc) and put it in a nice dish that is also the gift.  Be sure to include copies of the recipe.  There are also a lot of nice ideas for mason jars online."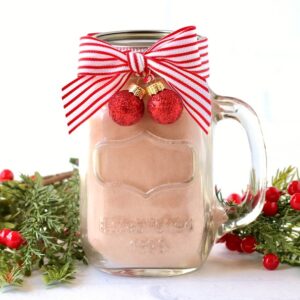 Sheri said: "A cookie mix, spoon and hot pad."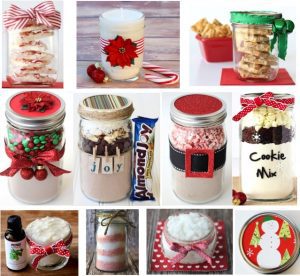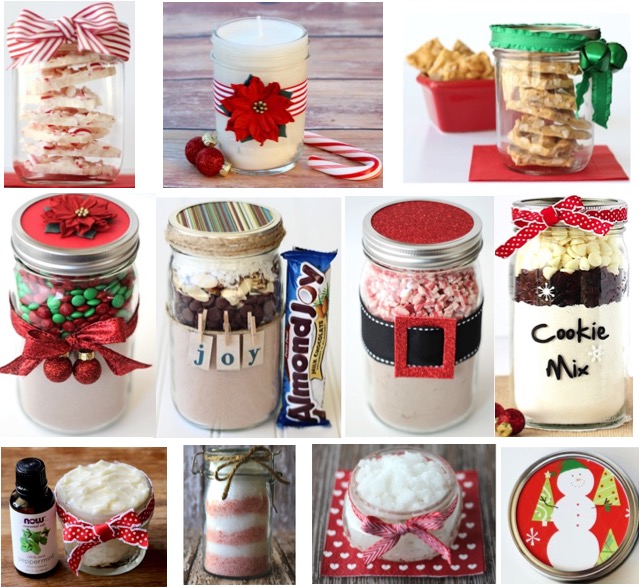 Carla said: "I like giving "disposable"gifts.  (something to use and then be done with)  Scented candles are awesome.  Homemade candy or cookies are also good this time of year."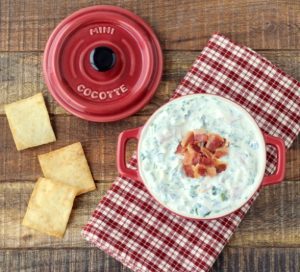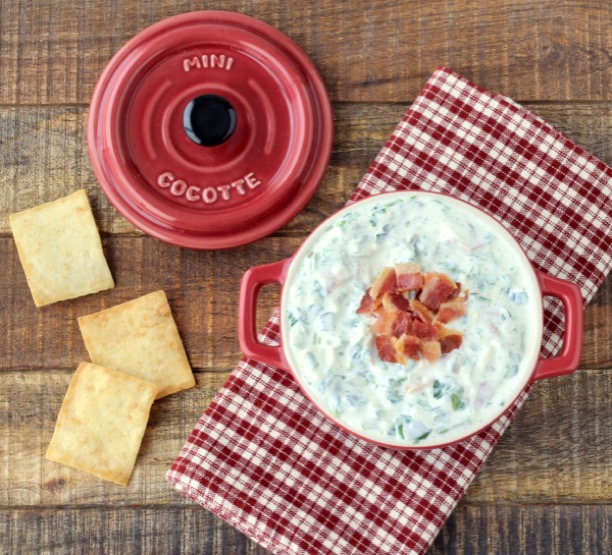 Melissa said: "I usually go with wine, chocolate or a candle.  If I know them, I might bring an ornament that reminds me of them."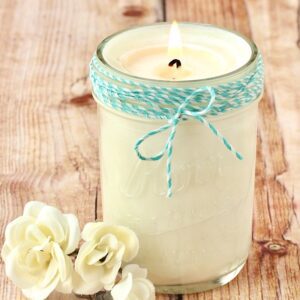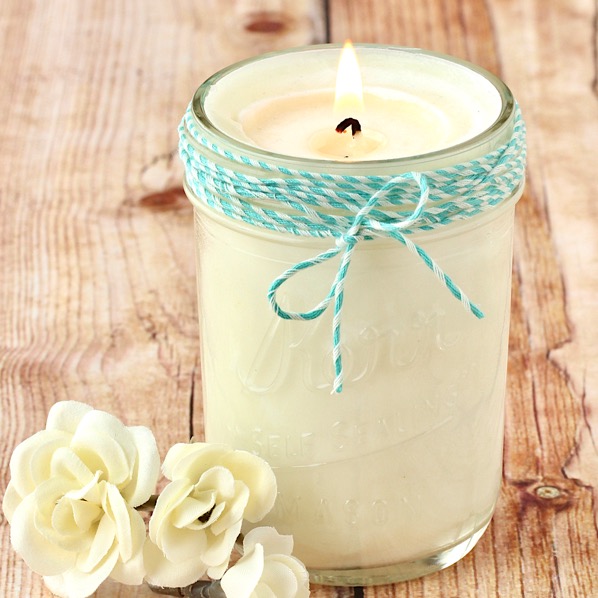 Sherry said: "Get glass ball ornaments!  Use ribbon for hangers, paint the inside, and write on them with a paint pen or sharpie.  An inexpensive and beautiful personal gift!"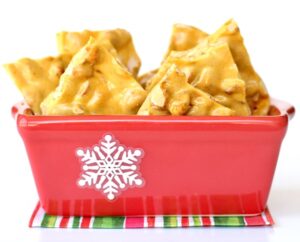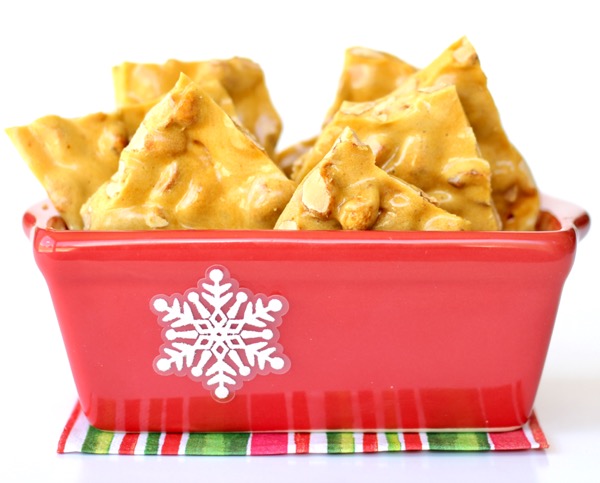 Heather said: "A pack of fancy paper napkins, sweetly tied with a fancy raffia bow.  Give with or without a jelly spoon or cheese spreader.  Perfect every time."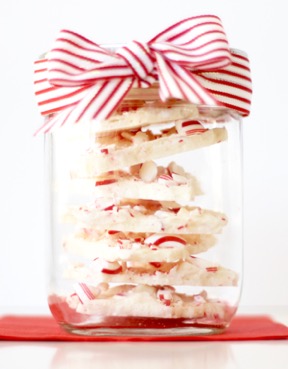 Ashley said: "The dollar aisle at Michaels always has coordinating initial items, so you could do a journal, notepad, etc. in a cute bag."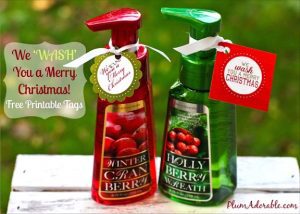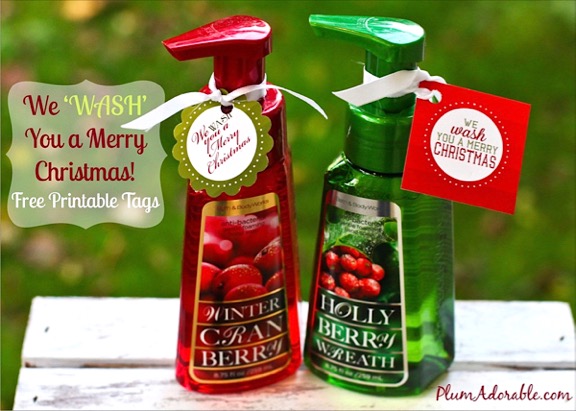 Summer said: "Bath & Body Works foaming hand soap; you can get 6 for $20.  The store has plastic bags and ribbon to tie it with.  Put two hand soaps in each bag, or one hand soap with a hand towel.  Kohl's always has some towel on sale."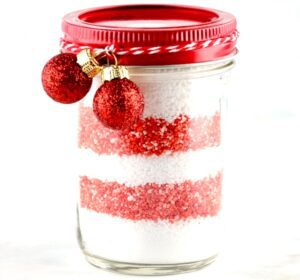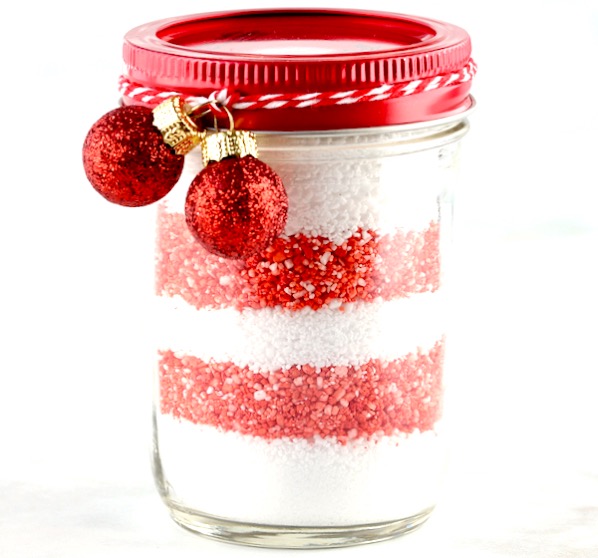 Autumn said: "I just learned how to make peppermint sugar scrub.  A little olive oil, sugar and peppermint extract.  Inexpensive and a great gift, especially this time of year.  Any kind of scent would work though!  Scoop it into a small cute jar, add a ribbon and you have great gifts for a hostess or teacher.  I like to keep a few in my car for those you forget about and need a quick gift!"
Caroline said: "Paperwhite flower bulbs (really cheap at Home Depot now)… put some potting soil in a plastic bag, and put these in a clay pot with the bulbs on top.  Use the clay bottom as a lid on top and wrap a Christmas ribbon around it.  You can find instructions on how to grow the bulbs online.   It will probably cost about $5!"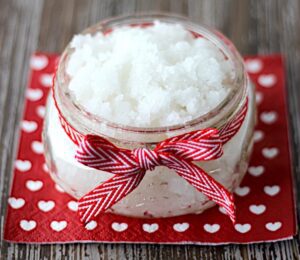 Linda said: "Embroider or cross stitch a dish towel, or make a loaf of homemade cinnamon bread."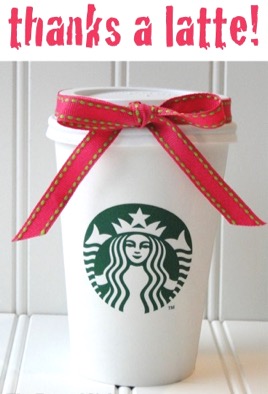 Amy said: "How about a hand sewn apron and potholders?  If you have know how to sew, Take any nice or sentimental fabric – it's a few cuts and a couple of seams for the apron.  The potholders take some more planning, but napkins or kitchen towels are also nice ideas."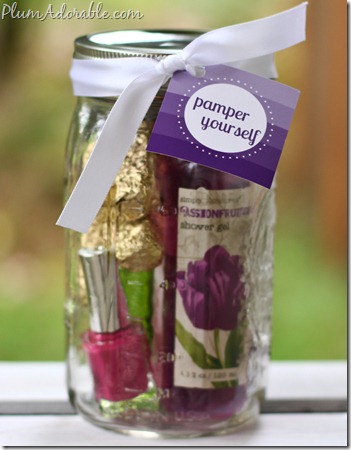 Lorry said: "I make personalized 'diva' style aprons, and potholders with a message embroidered on them (like: Merry Christmas/ The Whoever'/2012).  I  include a towel with matching fabric from the apron as a trim, or an embroidered design.  Also, I have done baskets filled with my home canned goodies."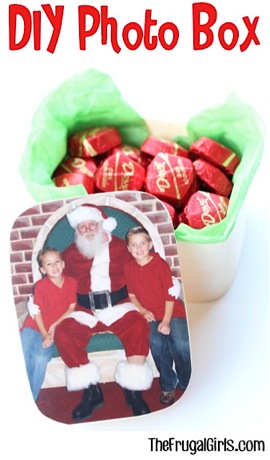 Jessica said: "My go to gift is a Gift in a Jar.  I make several during the holidays, usually Monster Cookie Mix.  It's thoughtful, homemade, and a nice thing to have on hand for the hostess."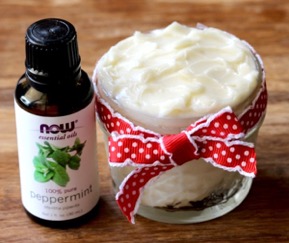 Now that you've had fun reading through these Creative Hostess Gift Ideas, could you use some more Gift Idea Tips???  Get inspired with these fun tips…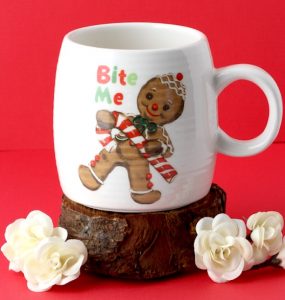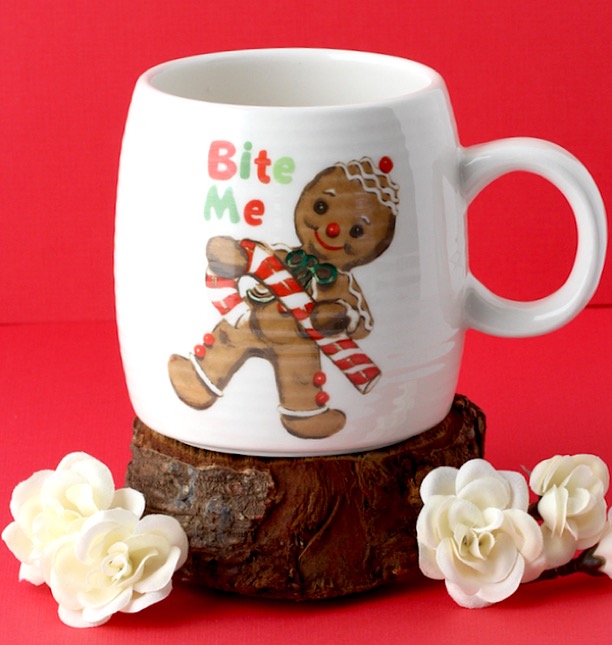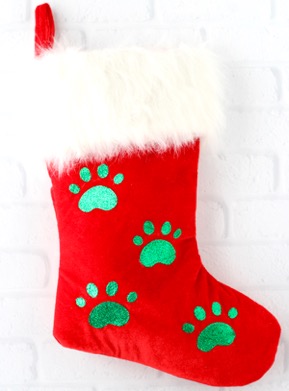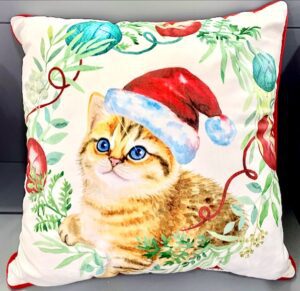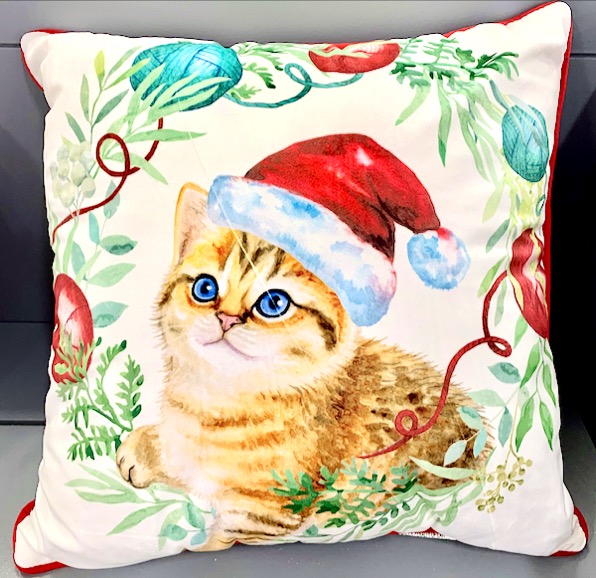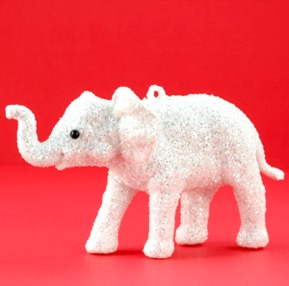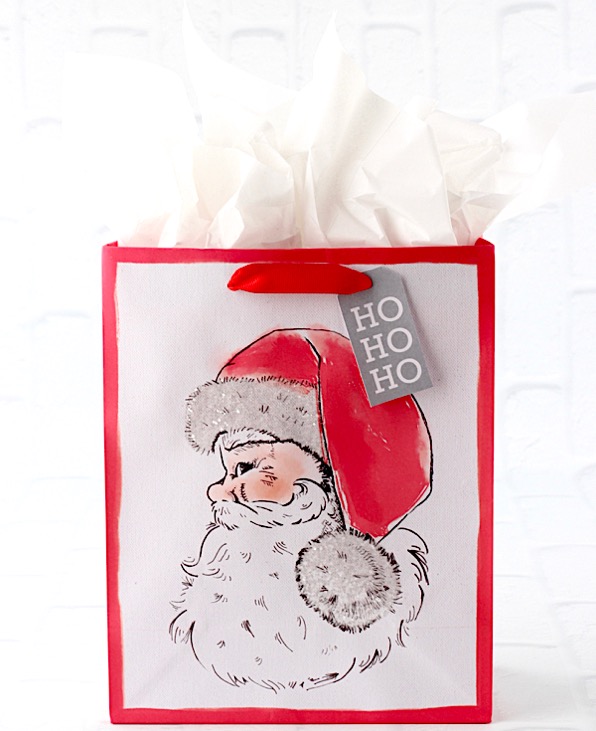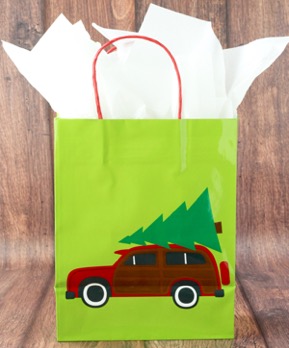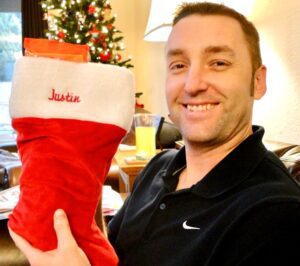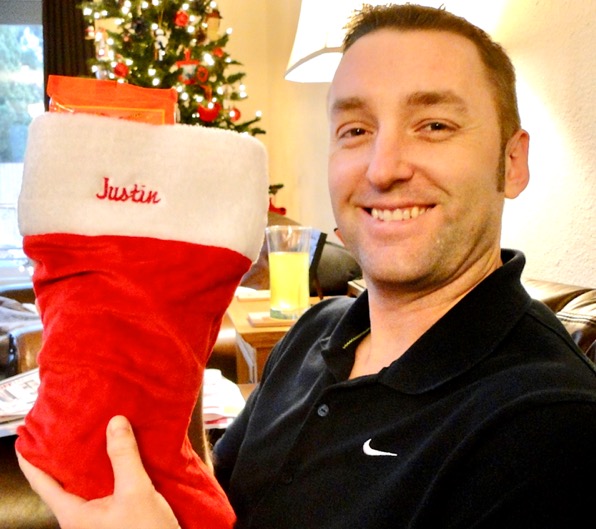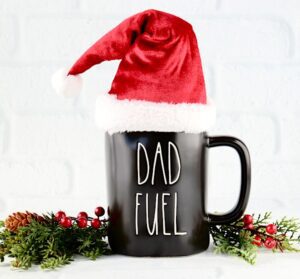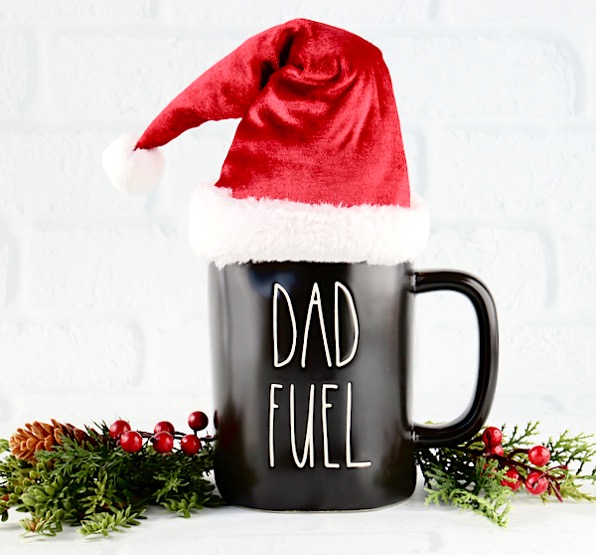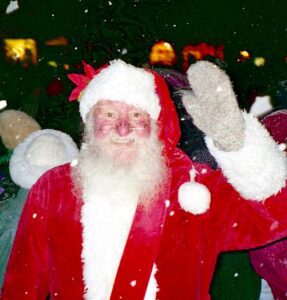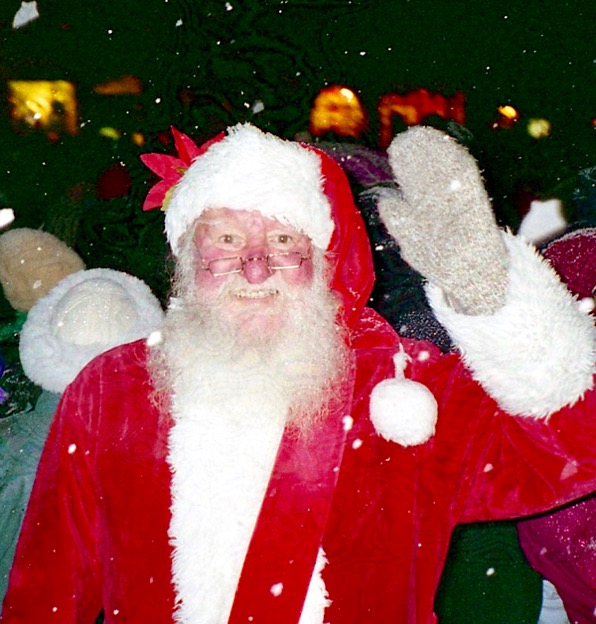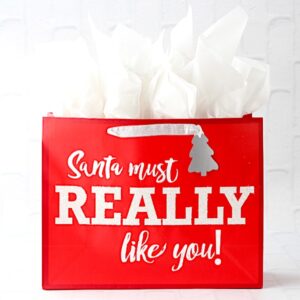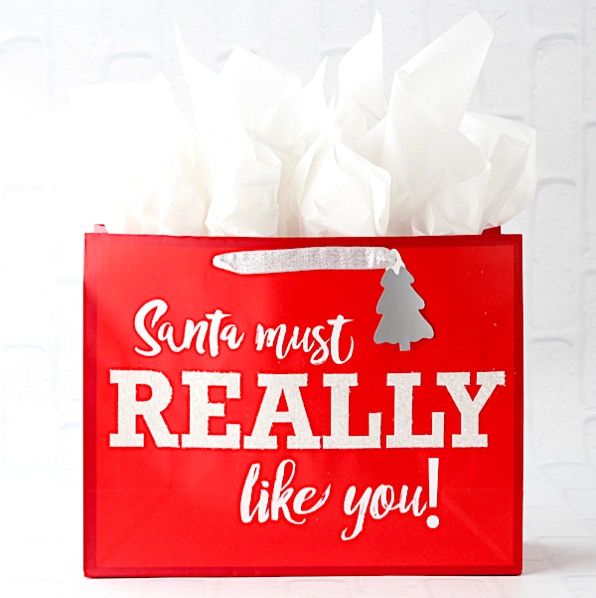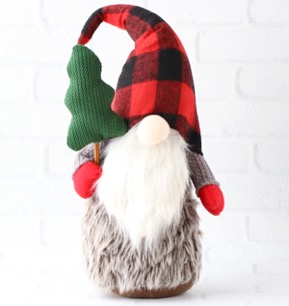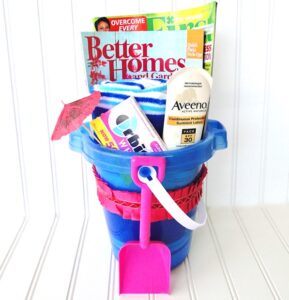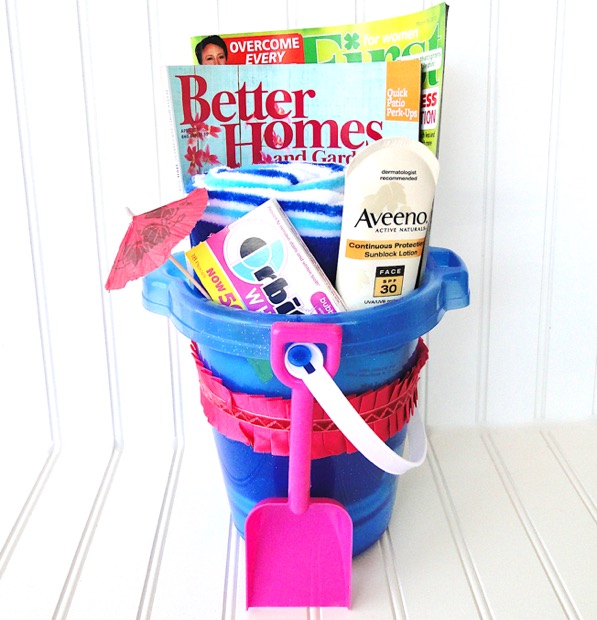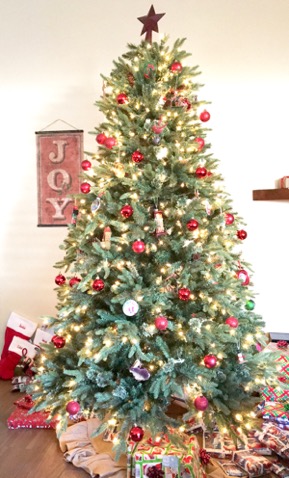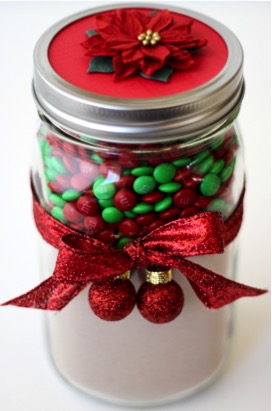 Score frugal gift ideas for the Kiddos, Teens, Mom, Dad, Grandma, Grandpa, Co Workers, Your Dogs, Your Cats, and more!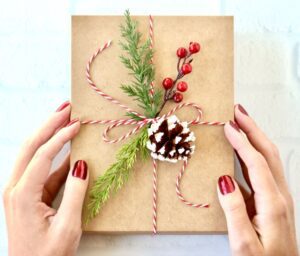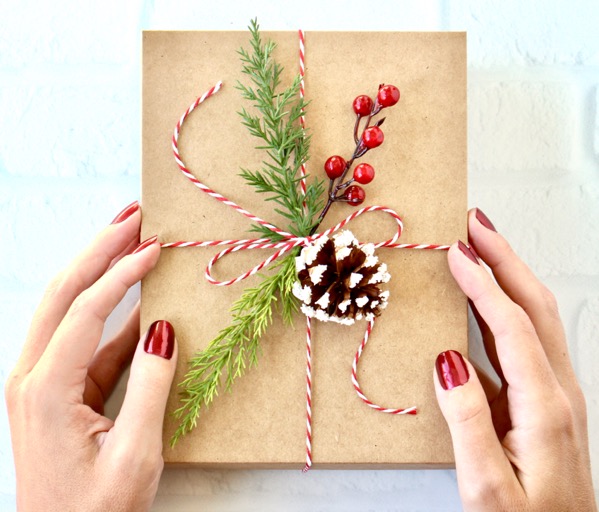 So what are some of your favorite Hostess Gift Ideas??
Leave a comment and share!