I may get
paid
for ads or purchases made through links in this post.
These Crave-Worthy Party Dip Recipes are the perfect way to start any party!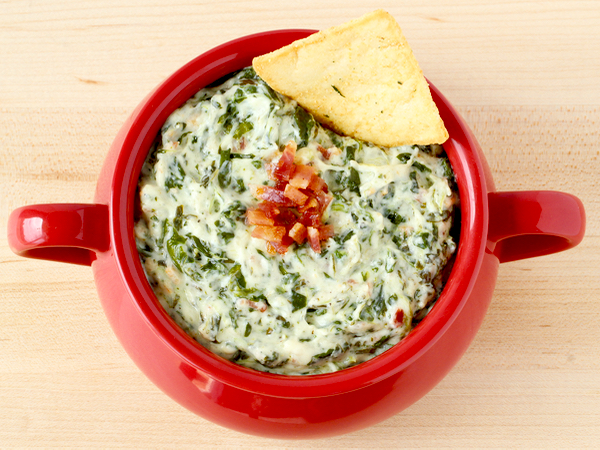 Sometimes your party appetizers needs a little boost of flavor, but that doesn't mean it has to be difficult! You'll love these fun and delicious Party Dip Recipes, perfect for any holiday, party or game day snack!
An amazing party dip doesn't have to be complicated… just don't run out of chips!
Party Dip Recipes
Infusing pumpkin into a party dip is such tasty fun.  I wish every day could be a Pumpkin Spice Whip Dip kinda day!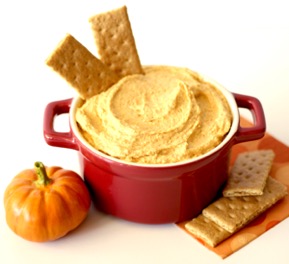 Take your wild love for Nutella and enjoy it in this fun and delicious dip.  Are you ready for a little Nutella flavor party?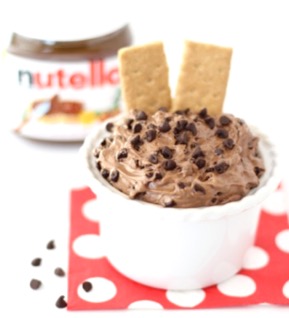 You've just stumbled across some year round, all weather S'mores temptation!  Making your S'mores in cast iron is pure genius.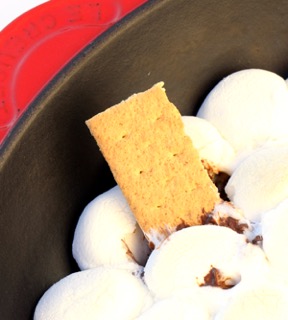 You can finally eat Oreos without ruining your diet. Congratulations! The world is yours! Happy Monday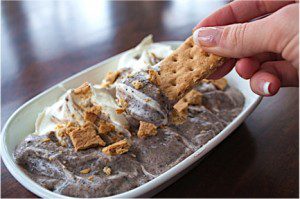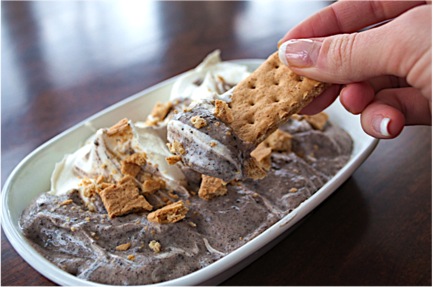 This Healthy Skinny Spinach Dip Recipe contains a secret ingredient that makes enjoying your favorite dip guilt-free!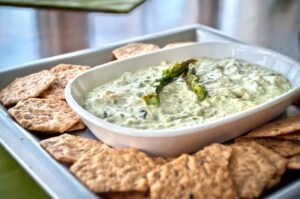 This Cold Bacon Spinach Dip Recipe comes together so fast and serves up the ultimate party starter temptation!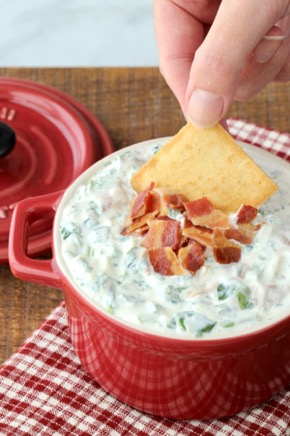 Adding Bacon to this Crock Pot Spinach Dip is so wrong and so right.  This is a seriously crave-worthy party dip!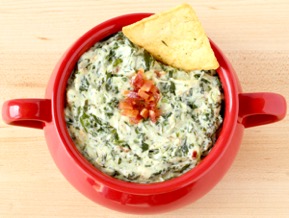 Rich and decadent, this Crockpot Crab Dip is a seriously party favorite!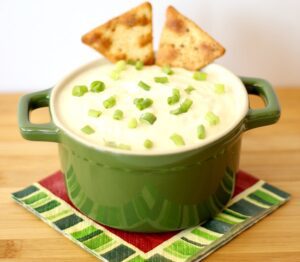 Salsa doesn't have to be complicated, it just needs to be delicious.  Serve up some better-than-restaurant Salsa at home with these Easy Salsa Recipes!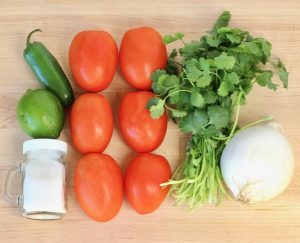 Craving a quick fix of Guacamole?  There's nothing simpler than the Worlds Easiest Guacamole Recipe!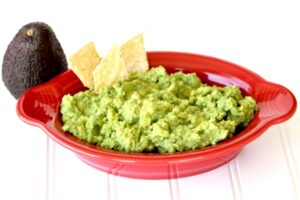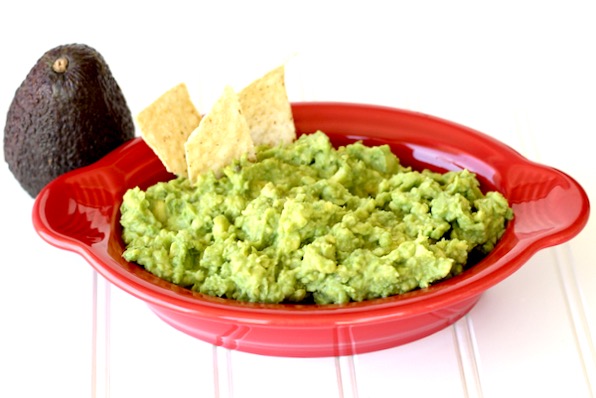 Just 7 easy ingredients, and you've got a fun grab and go appetizer for your party guests!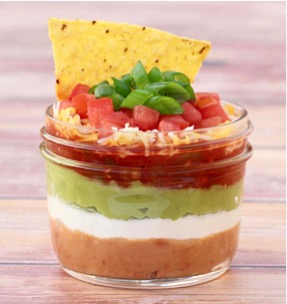 This Dip Recipe couldn't be easier, and packs a serious punch of flavor… perfect for an Easy Dinner Side, Holiday Appetizer, and of course your Game Day Menu!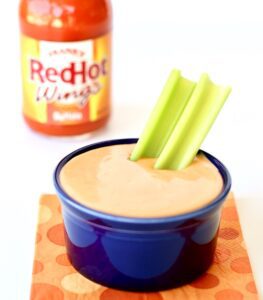 This recipe combines spicy, tart, and salty flavors to create an irresistible sauce which I know you'll love.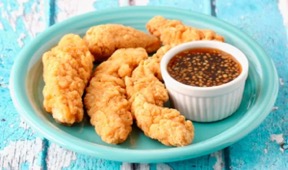 This 5 Minute easy to make Egg Roll Dipping Sauce recipe is the perfect compliment to all of your favorite egg rolls, potstickers and more!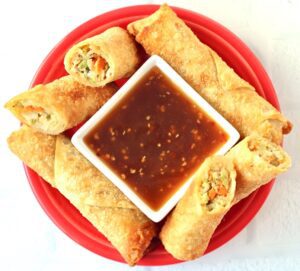 Ever wonder what makes Hidden Valley Ranch Dressing Mix so amazingly delicious??  It's the Buttermilk!!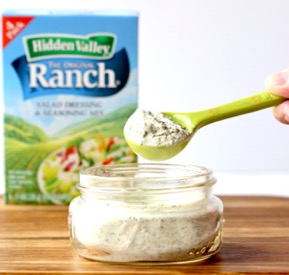 Create some tastebud happiness when you serve up this flavor-packed Cold Spinach Artichoke Dip Recipe!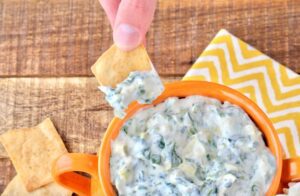 The Spinach Artichoke combo make this ultra-rich dip amazing!  This spinach artichoke dip is the perfect way to get your Thanksgiving or Christmas parties started!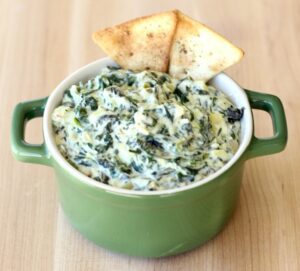 This Crockpot Bacon Cheesy Onion Dip Recipe delivers off-the-charts flavor!  I blame the bacon… in a good way!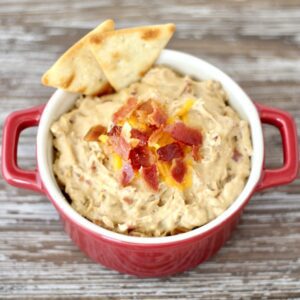 Flavor just came to the party, and it is oh so delicious!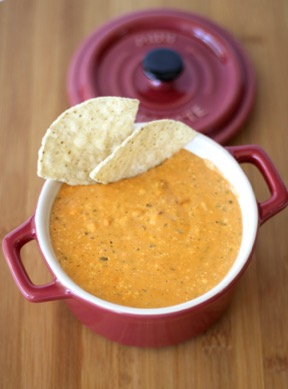 Chili Cheese on a tortilla chip… yes please!  Just two simple ingredients and you've got the perfect party dip!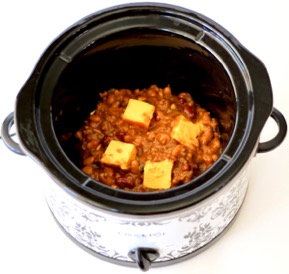 The cream cheese sends this dip over-the-top!  This Delicious Dip is so easy to make, and full of spicy zing!  Let the party begin!  Or skip the party and spice up a plain ordinary evening with this flavorlicious dip!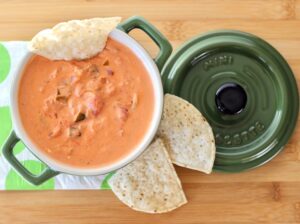 Use this easy Honey Mustard as a dipping sauce for your chicken fingers or as a yummy grilled chicken sandwich sauce!  Are you ready for the easiest recipe ever??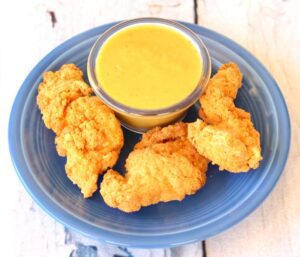 Sometimes a classic… is unexpectedly amazing!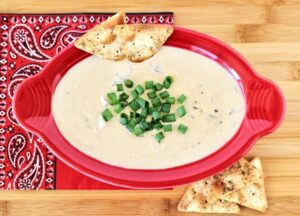 This dip is easy to make, downright divine, and will have your guests crowded around your Crock Pot!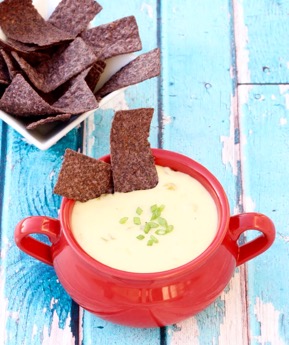 Queso is amazing… and really easy to make!  No tortilla chip is complete without some Crockpot Queso!  Honest and truly… they're the perfect match!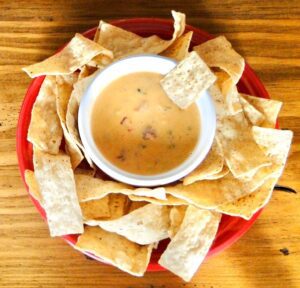 More Cozy Recipes For Your Parties and Holiday Gatherings:
No matter the occasion, these easy appetizers are sure to add some tasty fun to any event!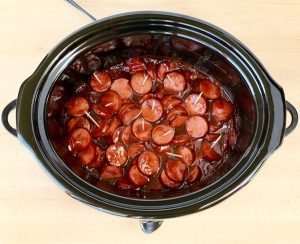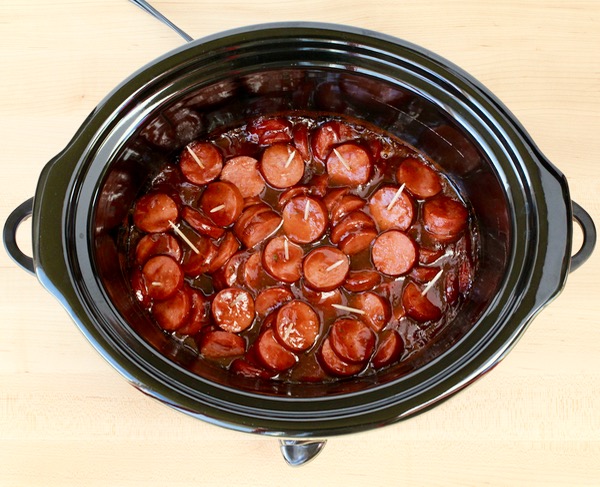 The flavor train is scheduled to make a stop at your house this week.  And this train is going to deliver some meatball satisfaction you didn't even know was possible.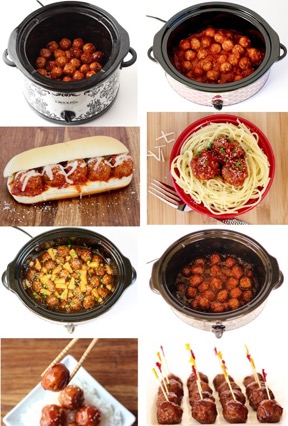 These simple appetizer dishes are easy to make, packed with flavor, and will vanish before your eyes!  They're guaranteed to be the hit of any party!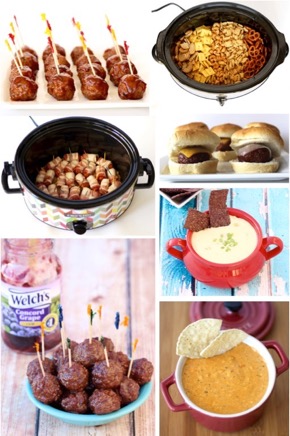 These recipes are easy, all of them are delicious.  Many even take less than 5 ingredients!  Are you ready for one seriously fun list of 5 ingredient dessert recipe fun?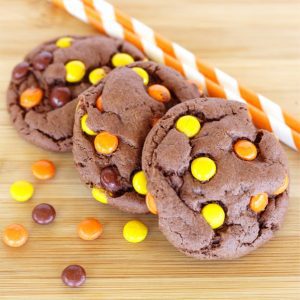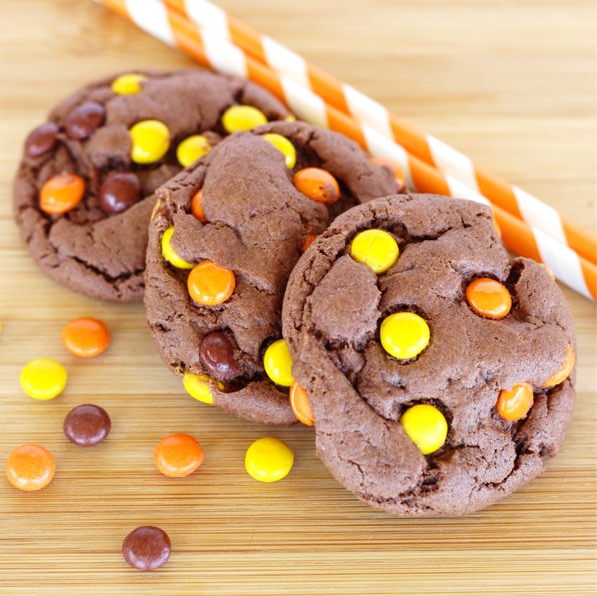 These fudge recipes are an easy way to get your parties off to a yummy start.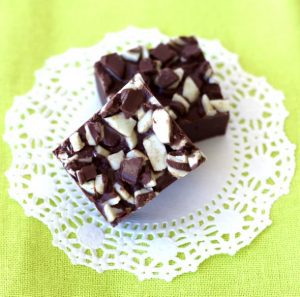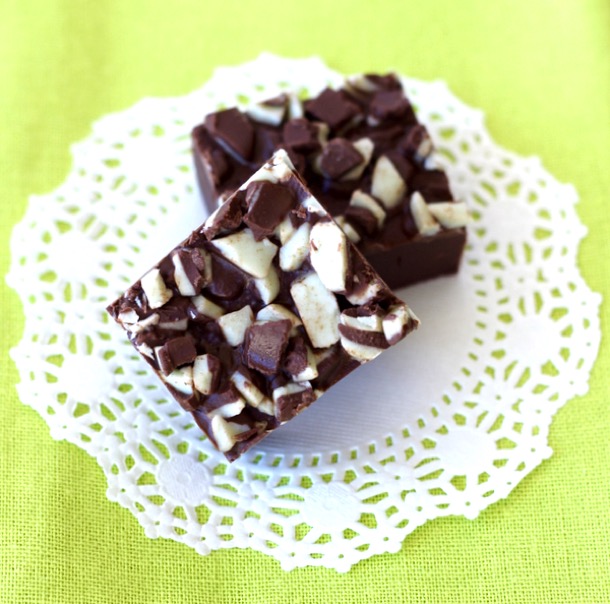 Make your Holiday and Christmas celebrations amazing with these yummy Cookie Exchange Recipes!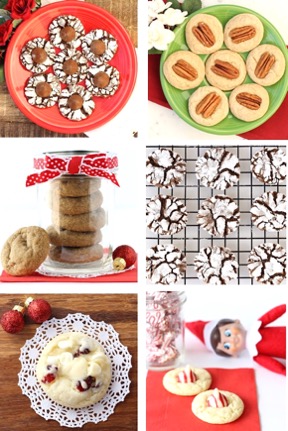 These Easy Punch Recipes are so delicious, and are guaranteed to be the hit of any party or celebration!  Your friends and family will be swarming the punch bowl and sipping up seconds!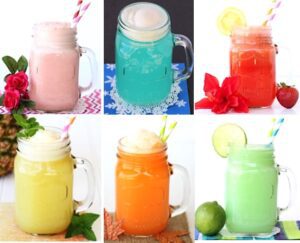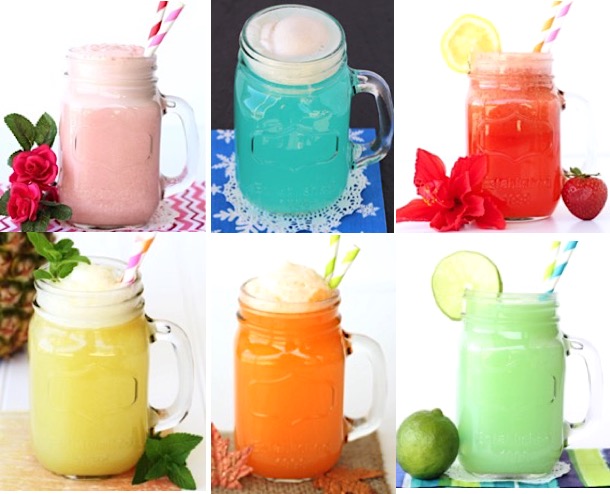 Planning a party doesn't need to break the bank!  Learn how to plan the ultimate parties on a budget with these creative and inexpensive party ideas!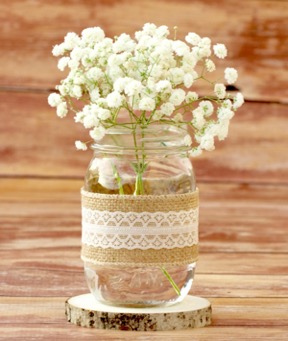 Clever Grocery Money Saving Hacks:
Whether you're just in need of some easy recipes for the big party, or cheap family meals for those out of town guests, these easy recipes will help save the day!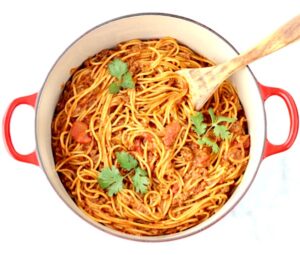 Want to know how to cut your grocery bill in half?  Keep more cash in your wallet with these easy money saving tricks!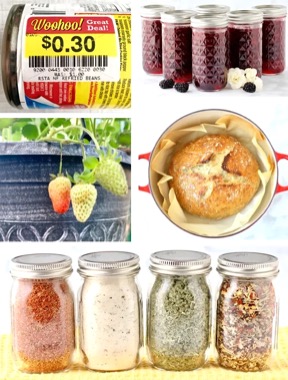 Don't miss out!  Get all the latest fun new Frugal Girls Recipes, Tips + more right here…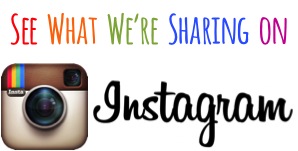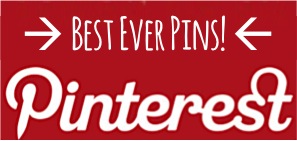 So have you tried any of these Party Dip Recipes yet?
Leave a comment and share…