I may get
paid
for ads or purchases made through links in this post.
When it comes to delicious classic recipes, this Italian Meatballs Recipe tops the charts!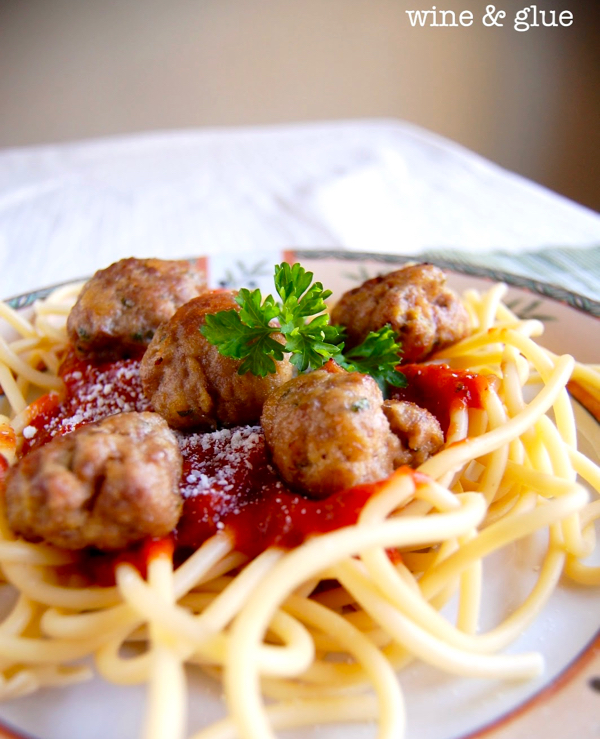 Following is a delicious Italian Meatballs Recipe and guest
post by Lisa at Wine & Glue… enjoy!!
I briefly considered doing a New Year's post . . . and then remembered how horrible I am at keep New Year's resolutions. Something I'm good at?  Eating meatballs.
One of my happiest childhood memories is sneaking into my grandma's basement and sneaking the meatballs she was keeping warm in a ceramic bowl in her second oven.  (How cool was she?  A second oven??)
They were so insanely good, and I am convinced that those meatballs were made and "hidden" with the sole intention of feeding her grandkids.
Related:
Italian Meatballs Recipe
I'm now such a good meatball eater, I could go pro. And as a special little New Year's gift to you, I'm going to share the recipe with you. You're welcome.
One of the things that makes this recipe so delicious is the soaked pieces of bread that my grandma put in.  Yup, you read that right.
You soak four or five pieces of white bread in cold water for about five minutes and then ring it out.  And by ring it out, I mean squish it between your fingers to get the excess water out.  It's gross.  But totally worth it.
If you are like me and forget to buy the breadcrumbs, just throw five more slices in a 250 degree oven for 30 minutes, turning them half way through and then run them through a food processor.
My grandma fried them, but I am far too lazy for that.  I just put them on a baking sheet and pop them in the oven for 15 to 20 minutes.  Then serve them with your favorite pasta, or just be like me and eat them by the bowlful.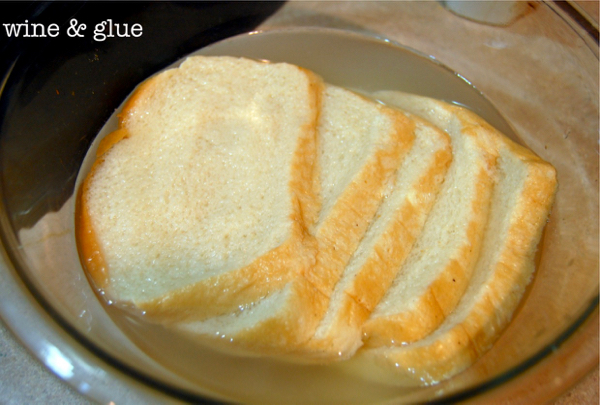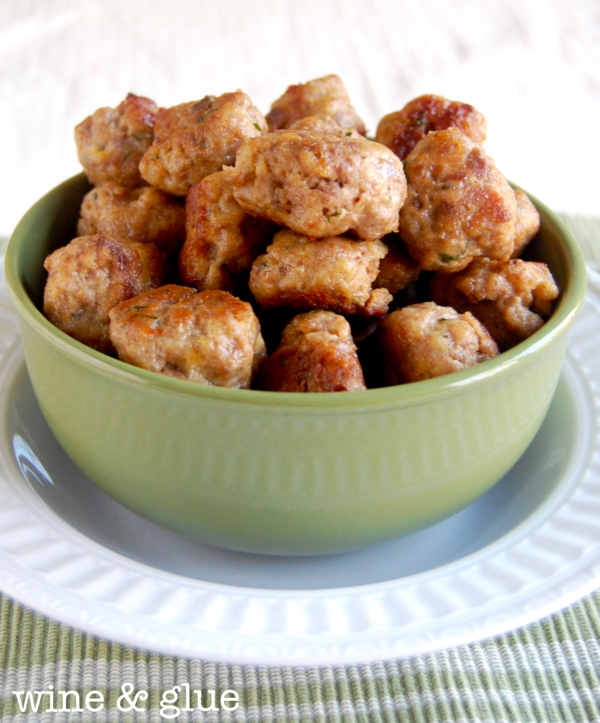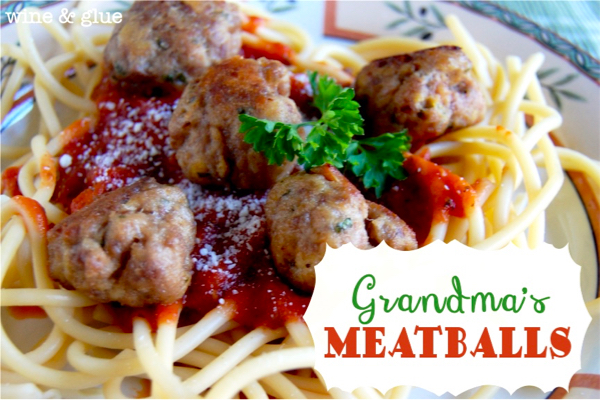 Italian Meatballs Recipe
When it comes to delicious classic recipes, this Italian Meatballs Recipe tops the charts!
Ingredients
1

lb

Ground Chuck

medium fat

½

lb

Ground Pork

It works really well to buy the packs with ground chuck and pork meant for meatloaf

2

Eggs

4

Slices

of Italian Bread

1

cup

Bread Crumbs

4

Tbsp

Grated Parmesan

½

tsp

Garlic Salt

1

tsp

Salt

Pinch

of Black Pepper

2

Tbsp

chopped Fresh Parsley
Instructions
Preheat oven to 375 degrees

Soak the bread in cold water for about five minutes, ringing out the excess water and pulling the bread apart with your fingers.

Combine the meat, eggs, and parsley in a large bowl. Add the bread. Then add the dry bread crumbs, garlic salt, and salt.

Roll the mixture into one inch balls and place about an inch apart on a baking sheet. Bake for 15 to 20 minutes, cut a meatball in the middle of the baking sheet to make sure they are done. Enjoy!!
What You'll Need for This Recipe: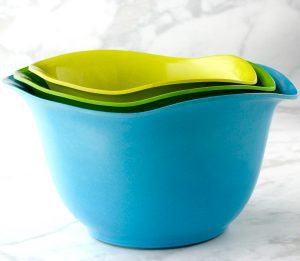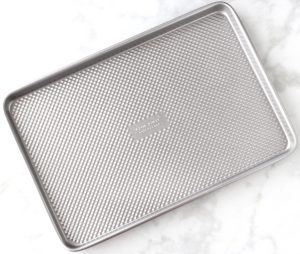 If you want to try one of Grandma's other amazing recipes, check out her Stuffed Eggplant!
Lisa is a stay at home mom to two little monkeys and wannabe seamstress, chef, baker, and party planner.  Visit her blog Wine & Glue for one of Lisa's takes on Italian cooking, check out her Red Wine Risotto and follow along on Facebook.
Craving more Easy Meatball Recipes??  Get inspired with these yummy meatball recipe ideas below…
This Easy Meatball Slider is packed with flavor and a real crowd pleaser!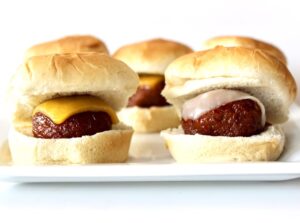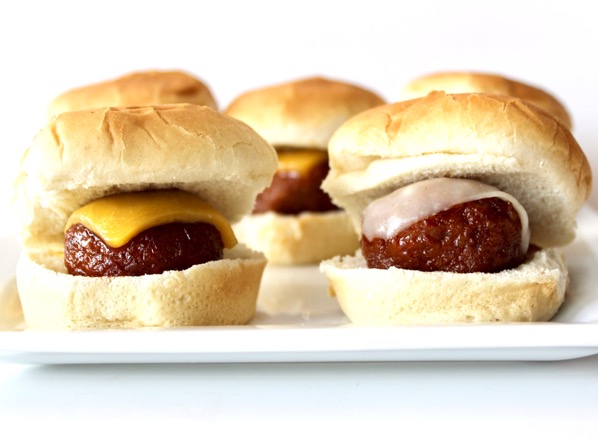 Some days require a little extra pizzaz.  This Crockpot Buffalo Ranch Meatballs Recipe is more than up to the challenge!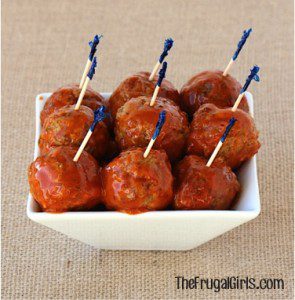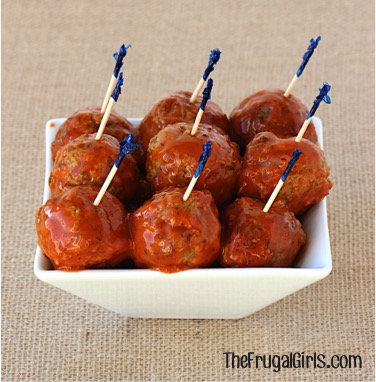 Looking for an easy Meatballs party appetizer?  Or a delicious Cranberry twist on your meatball sandwiches?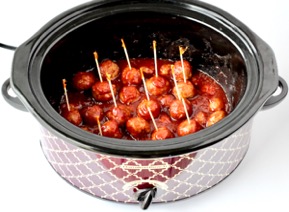 Whether you need an appetizer or an entree, these easy Crock Pot Italian Meatballs deliver loads of flavor!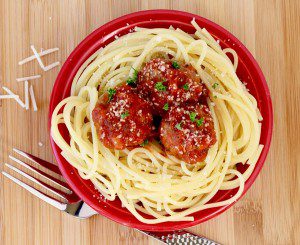 These Crockpot Grape Jelly Meatballs are the perfect combination of sweet and savory!  Always the hit of the party!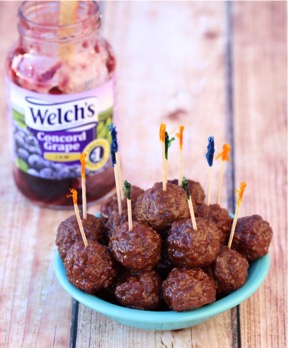 The Easy Crock Pot BBQ Meatball Recipe is the perfect party appetizer!  Delicious and just 3 ingredients!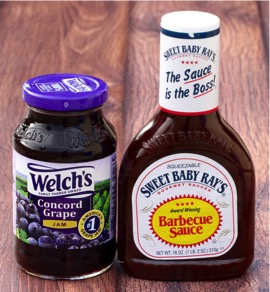 This Crock Pot Teriyaki Meatballs Recipe will have you dreaming Teriyaki dreams all week long!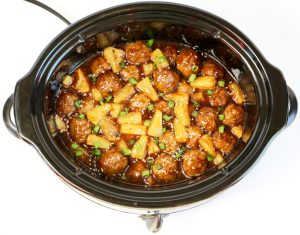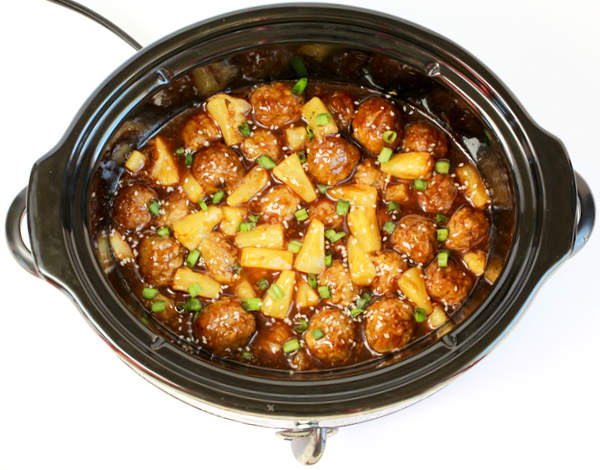 Want an easy way to indulge your cravings for Sweet and Sour?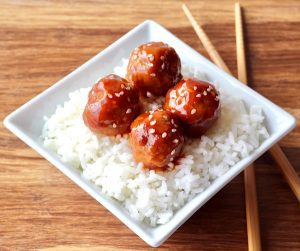 This easy Swedish Meatballs Recipe is such a decadent, savory Scandinavian dish that you'll love!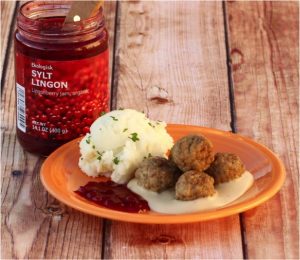 These Easy Meatball Recipes make for the the perfect easy dinners, appetizers and even snacks!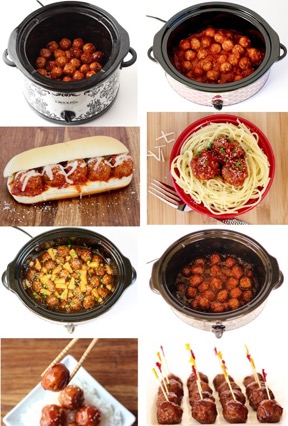 Grocery Money Saving Tips: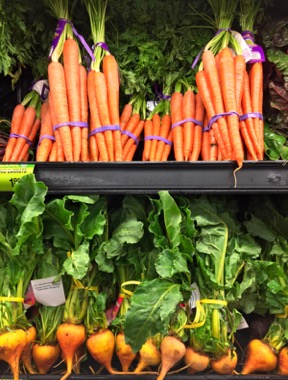 What is your favorite thing your Grandma used to cook or bake??
Leave a comment & share!