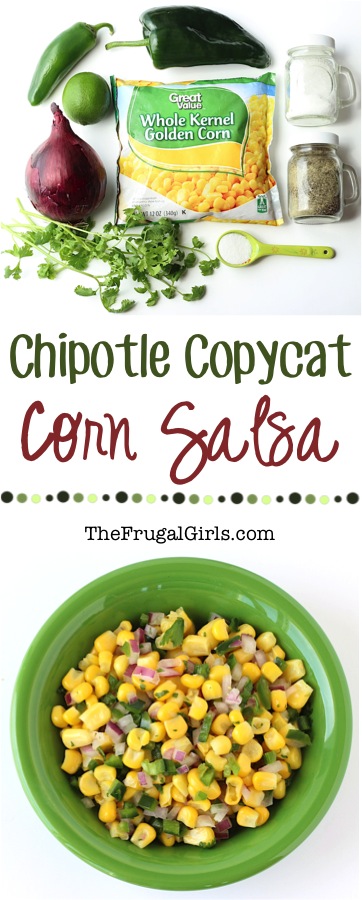 Do you LOVE the Corn Salsa served at Chipotle?  Why not make some at home?  This easy copycat Chipotle Corn Salsa Recipe tastes just like the real thing!
My family loves to eat at Chipotle.  It's a healthy option that can actually satisfy a teenage boy… and I have two of those!
Have your favorite Corn Salsa anytime you want with this easy to make Chipotle Corn Salsa!  Ready for the recipe?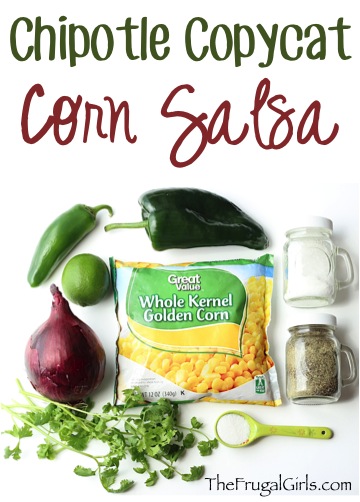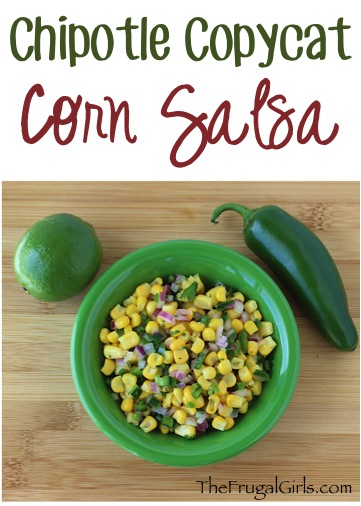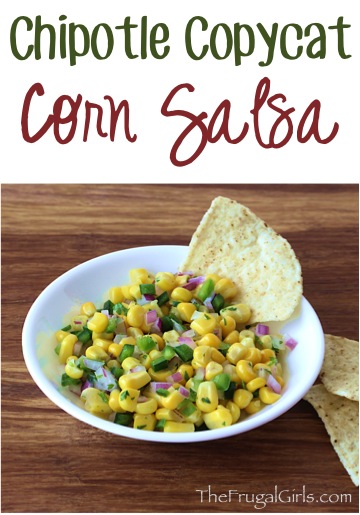 Chipotle Corn Salsa Recipe
Ingredients
12 oz. Frozen Yellow Corn, thawed and drained
¾ cup chopped Red Onion
campaignIcon
3 Tbsp finely chopped and seeded Jalapeno pepper
3 Tbsp finely chopped and seeded Poblano chili pepper
2 Tbsp chopped Cilantro
2 Tbsp fresh squeezed Lime Juice
2 tsp Sugar
campaignIcon
½ tsp Salt
Instructions
Throw it all in a bowl, stir, and get ready for instant household celebrity status!
Serve with tacos, fajitas, burritos or tortilla chips. Enjoy!
Yum
Ready for even more delicious recipes??


Thanks for supporting The Frugal Girls!