Load up on some seriously creative Baking Soda tips and tricks with these 32 Ways to Use Baking Soda!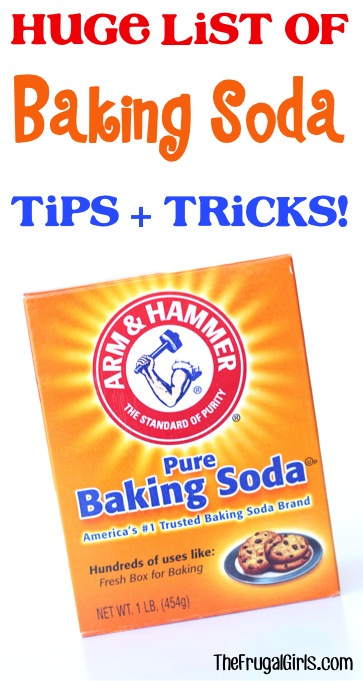 We all know how inexpensive Baking Soda is…
BUT you really need to check out these 32 fantastic Creative Ways to Use Baking Soda shared by your fellow frugal girl reader…
Related:
Ways to Use Baking Soda
Melissa said: "My father-in-law sprinkles it in his eggs when he makes an omelet.  He says it makes it extra light and fluffy."
Deborah said: "My dad always made me take a teaspoon of baking soda in a full 8 oz. glass of water when I had an upset stomach. Worked wonders!"
Melissa said: "Teaspoon in a 8 oz. glass of water for heartburn."
Willa said: "Mmm… right now cleaning the lenses of eye glasses."
Kayla said: "Use with very little water to form a paste and then use to polish/clean jewelry."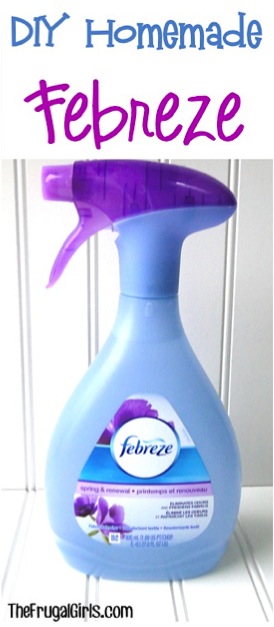 Jill said: "Mix baking soda & essential oil (of your choice).  Sprinkle over your mattress & let sit for 20+ minutes, then vacuum up.  Supposed to help refresh your mattress." : )
Kaila said: "I mix it with dish soap to make a soft scrub, it works wonders."
Suzanne said: "As a fabric softener and you can use it to make clay!"
Nicole said: "We do volcanoes with baking soda and vinegar!  I've also used it to clean off super burnt on stuff in my sauce pans. Works wonders!"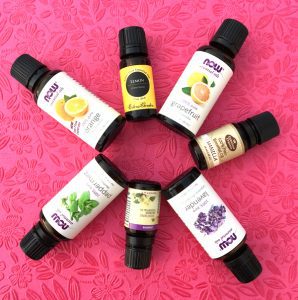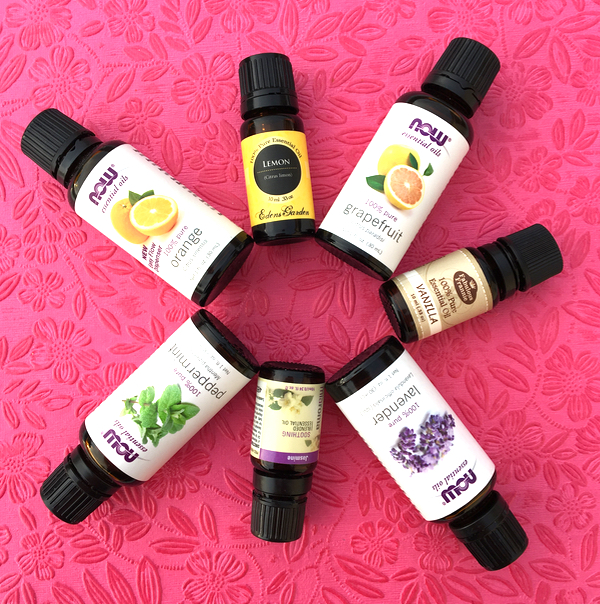 Mona said: "Cleaning oven/stove."
Amber said:  "Get the stove top scrubbed clean, as well as the pots and pans that a scrub brush doesn't get.  Just mix with a little water, make a paste and rub with a paper towel. Use washing soda to make laundry soap. A teaspoon for heartburn."
Rebecca said: "I use baking soda to take stains out of plastic pitchers and glasses. Sprinkle it on and let it sit for a little while, then wash like normal.  The stains will come right out."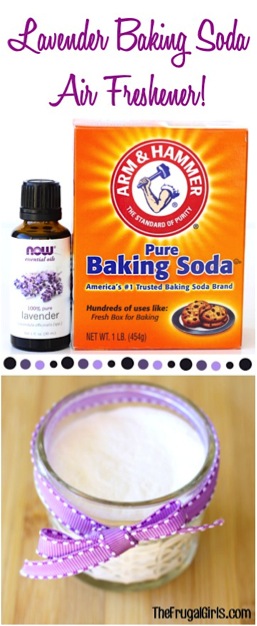 Angela said: "Great for cleaning grout."
Carol said:  "I use it with a bit of cheap shampoo from the dollar store to clean the tub."
Dawn said:  "Mix with equal part of cheap dish soap, add enough vinegar to make paste, then use on shower for soap scum.  It cuts right, through amazing!"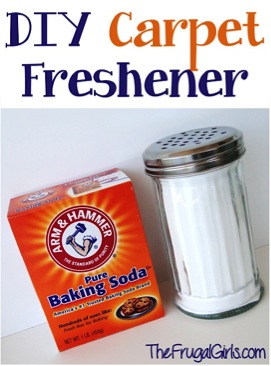 Shannon said:  "With vinegar to unclog a slow drain and in the laundry to get rid of odors."
Bonnie said: "Pour it down a slow drain & follow that with vinegar.  Let it 'brew' awhile then flush with hot water.  Works very well!"
Sarah said: "To wash my hair."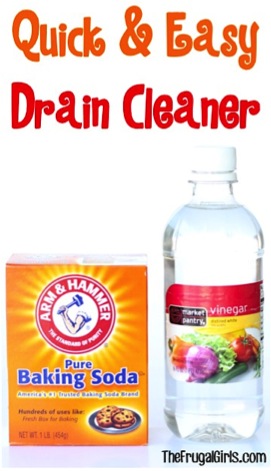 Megan said: "I use it with Cetaphil to create a great exfoliant, with toothpaste as a whitener, in shampoo to help get rid of the build up!"
Elaine said: "Oh so many uses… but the one that I use it the most for is to get the build up and gunk out of my hair!"
Pauline said: "Use with shampoo about once a month.  Makes hair squeaky clean…"
Mandy said: "With coconut oil for an awesome exfoliant.  And as a teeth whitener."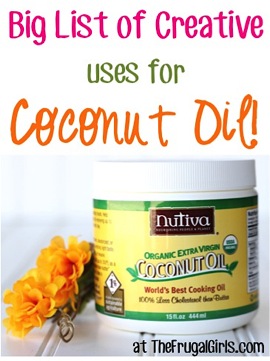 Karisia said: "Facial scrub!  Mix with a little bit of water and it exfoliates the face perfectly!  No more clogged pores or harmful chemicals on your skin!"
Cecilia said: "Used to brush teeth or mixed with coconut oil for a natural deodorant/antiperspirant."
Shae said: "Put baking soda in the cracks of your cement to prevent weeds from coming up!!"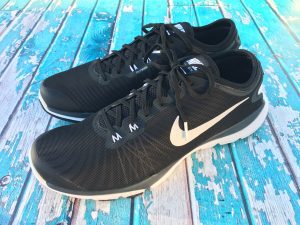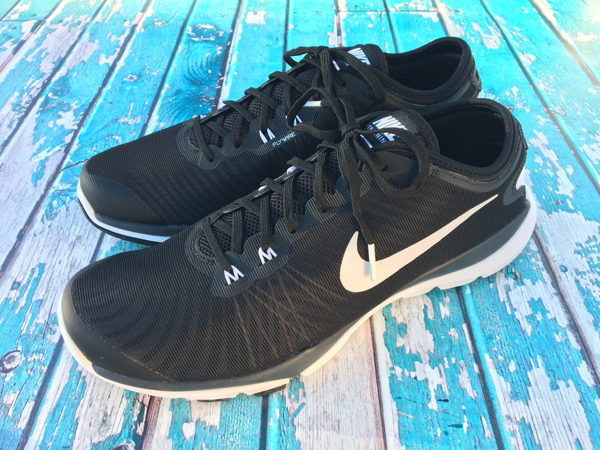 Anna said: "For pool water pH balance maintenance."
Pammy said: "Get mildew off of boat seats. Spray with vinegar and then scrub with baking soda!"
Cheryl said: "A cooling salve for insect bites/stings (including <shudder> scorpions).  Also a paste to help remove splinters."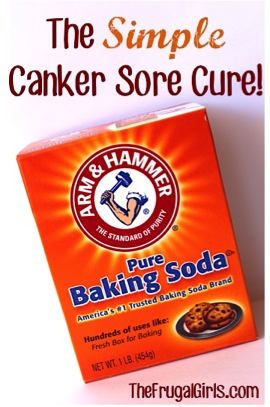 Tori said: "Roach killer for a few bugs NOT an infestation.  Mix with equal parts sugar and put in little milk caps or other small bowl under the sink.  Also place a little container of water nearby. Roaches go to eat, then are thirsty and need a drink.  The water makes bad gas and their stomachs explode.  Nontoxic."
Angie said: "Sprinkle it in the kitty litter to neutralize the smell."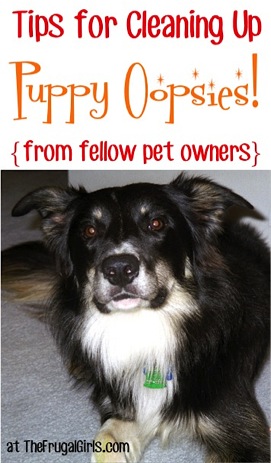 Lola said: "Cleaning up dog poo or vomit off the carpet.  Pour it on and wait a few minutes.  The baking powder will pull the liquid out of the rug, deodorize and form a "dry patty" of the foul matter.  I use a paper plate cut in half as a straight edge and lift the patty off the rug without smearing.  Then sprinkle spot with more baking soda, to pull up any liquids or solids.  Wait again, then scrape up baking soda with straight edge, vacuum, THEN pull out the liquid rug cleaner. Perfect."
Now that you've scored these ways to use Baking Soda, load up on even more fun ideas…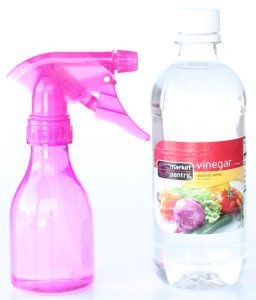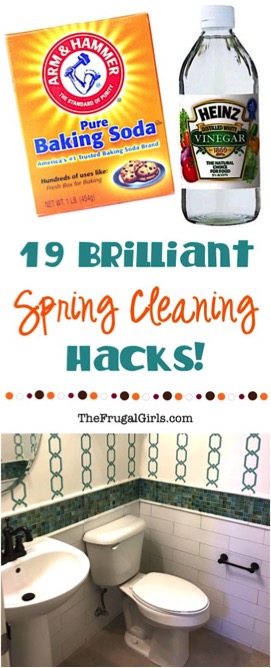 Do YOU have some fun Ways to Use Baking Soda?
Leave a comment & share your tips and tricks!